So, you probably know Zendaya from Euphoria, Spider-Man, or even her Disney Channel days on Shake It Up and K.C. Undercover.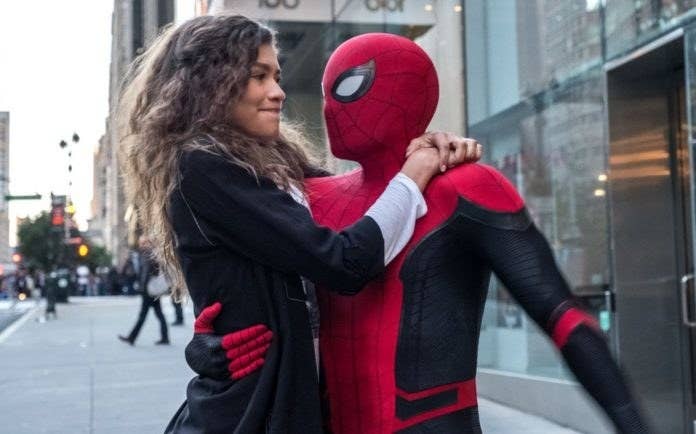 But what you may not know is that she's an absolute style ICON.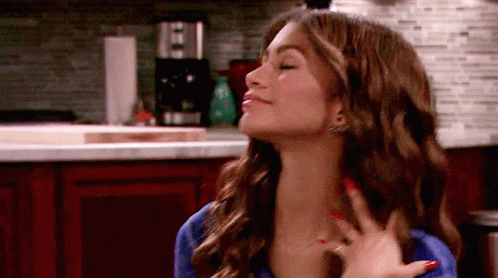 1.
When she wore this Cinderella-inspired look that made the Met Gala feel more magical than ever before: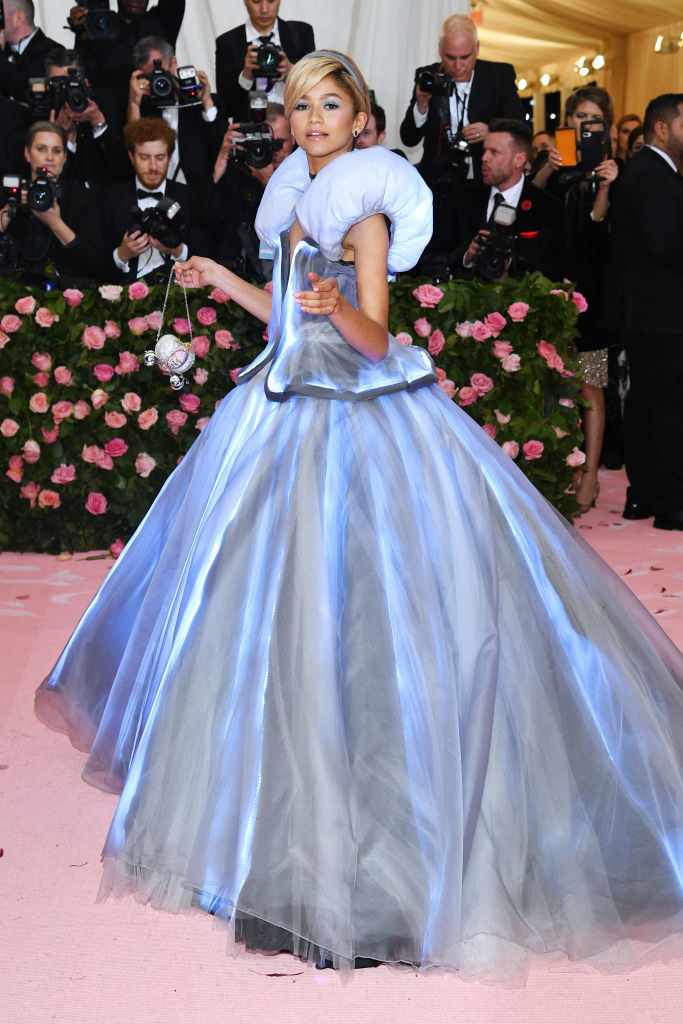 2.
When she wore this emerald gown to the 2019 Emmys and left everyone green with ~envy~:
3.
When she wore the same suit Michael B. Jordan had worn months before and, IMHO, looked even better than he did in it:
4.
When she showed off her more casual summer-fun side but still looked elegant as heck: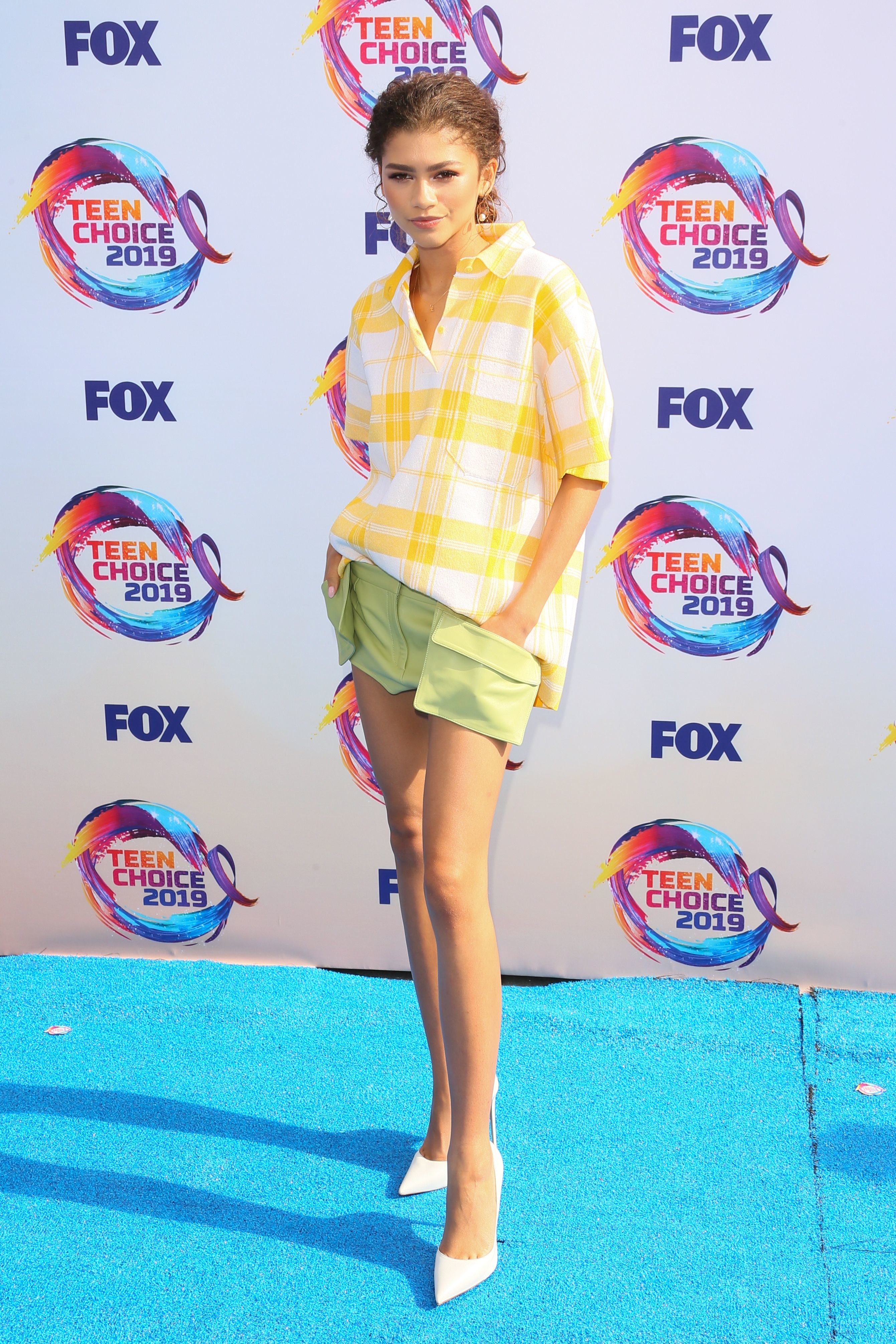 5.
When she matched this Lancôme backdrop and STILL managed to stand out: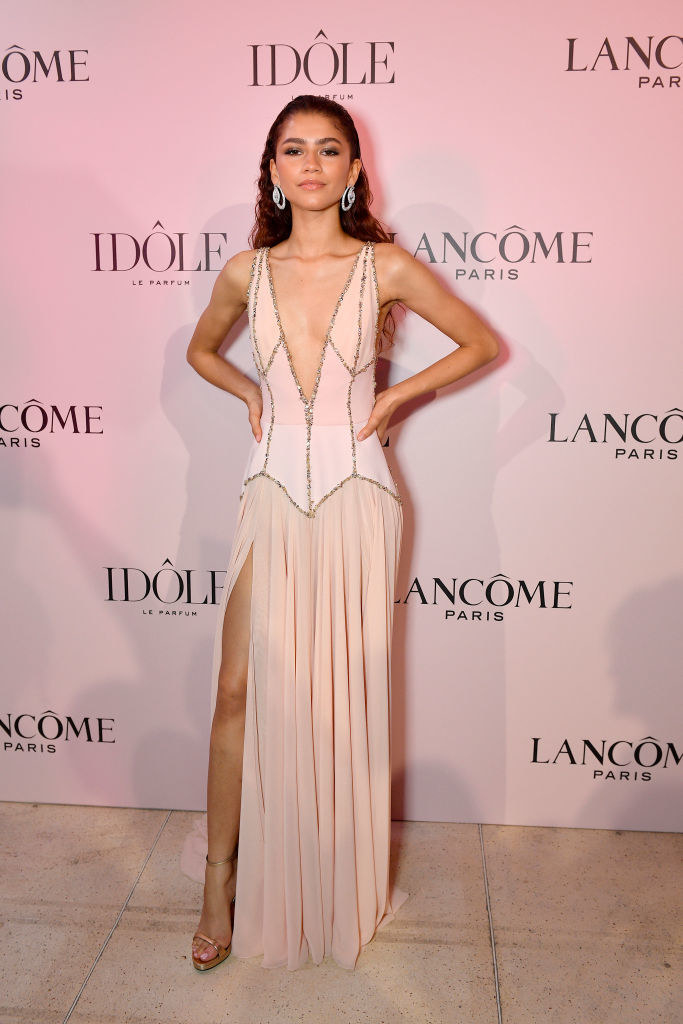 6.
When she wore this very glittery two-toned dress to the Spider-Man: Far From Home premiere and made me forget all about Spider-Man: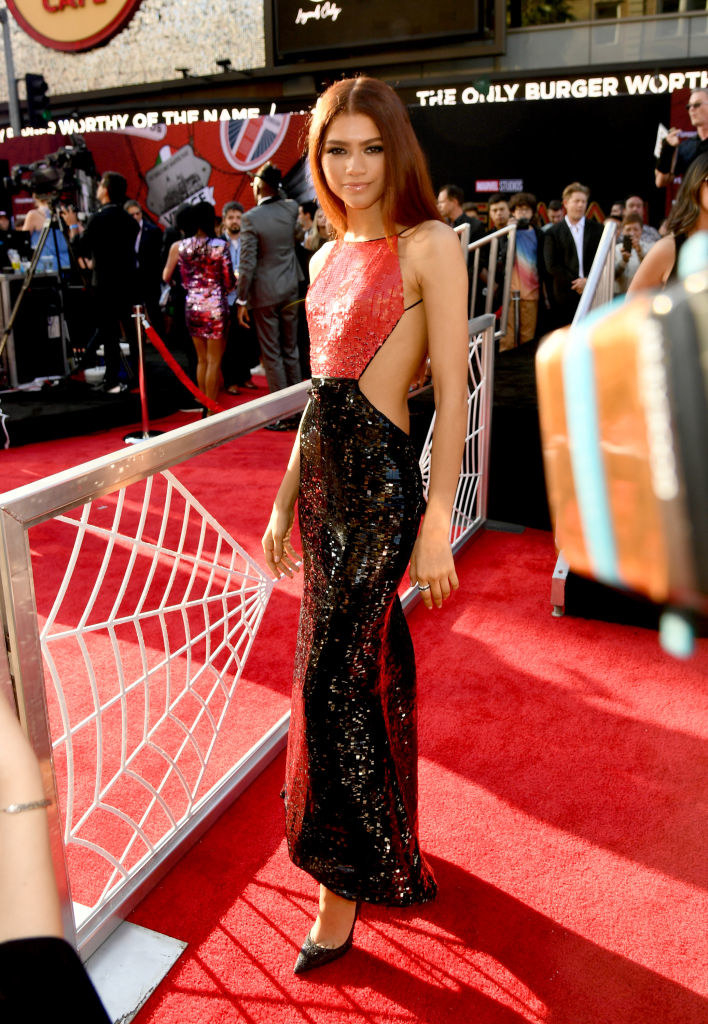 7.
When she wore this white tulle number and looked like the absolute angel we all know she is: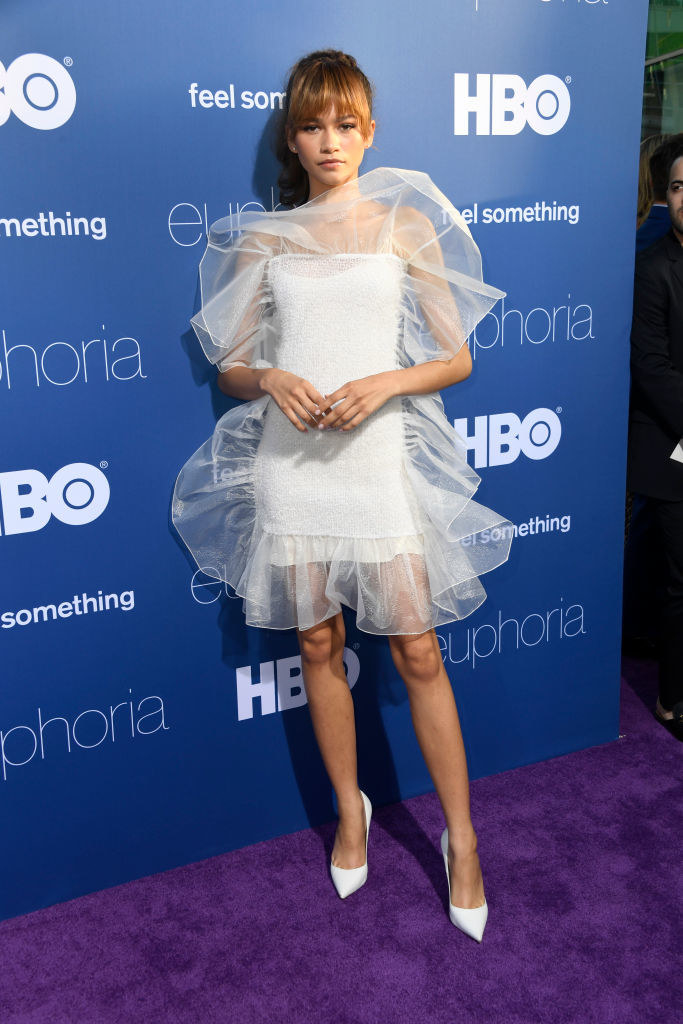 8.
When she effortlessly pulled off this ruffled red look that made me wonder if I too could pull off a ruffled red look: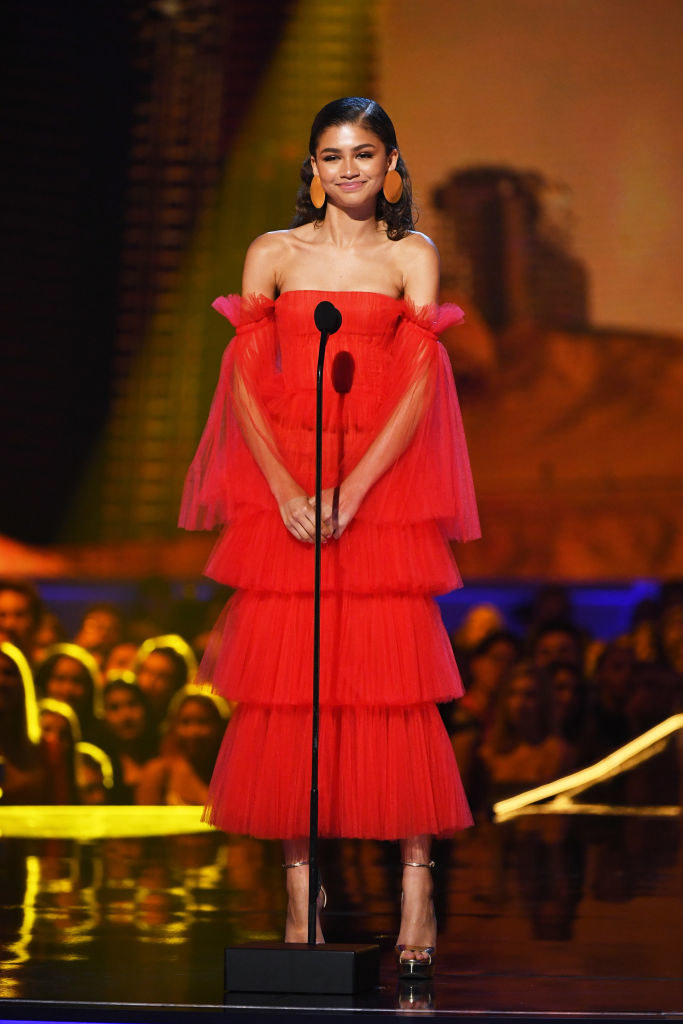 9.
When she looked absolutely stunning in this '60s-inspired pastel outfit: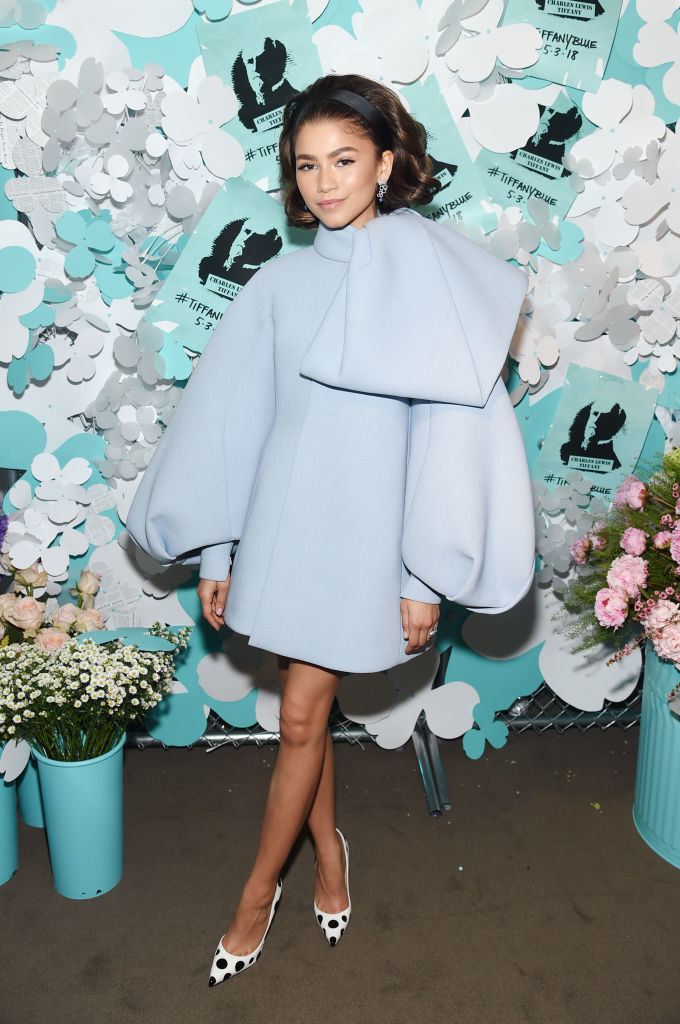 10.
When she showed up to the 2017 Met Gala looking like an actual work of art: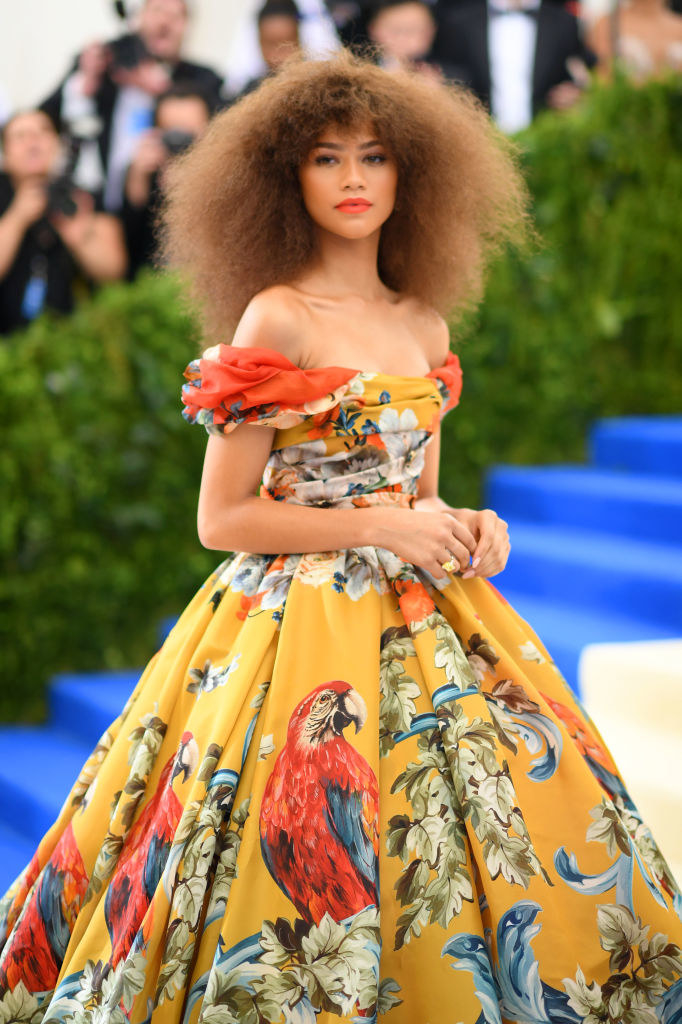 11.
When she proved that black is never boring: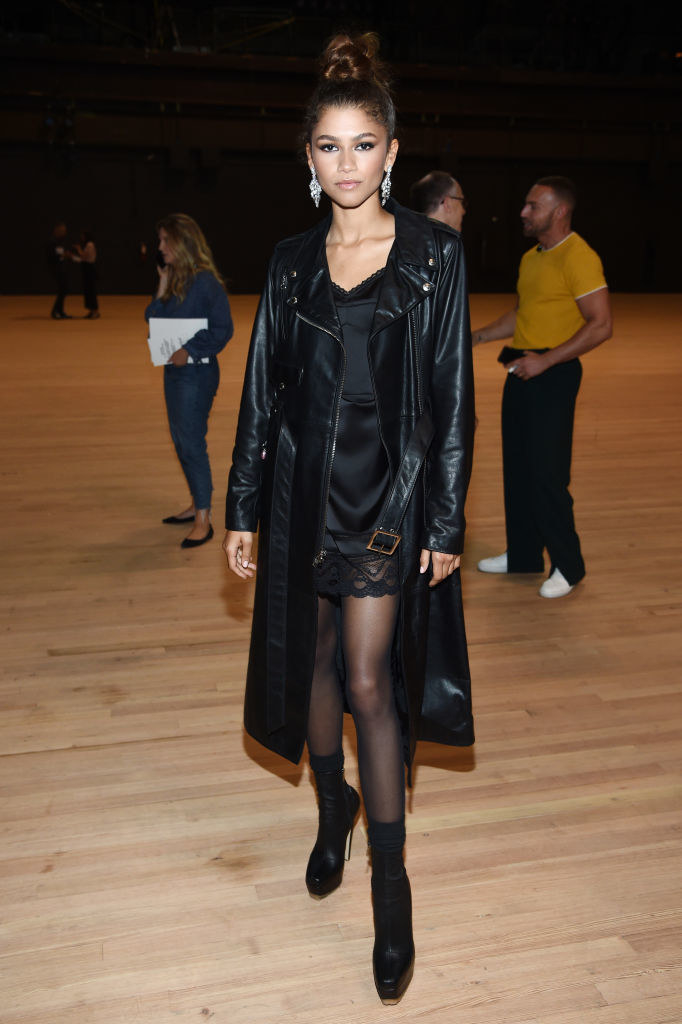 12.
When she became the most elegant butterfly I've ever seen: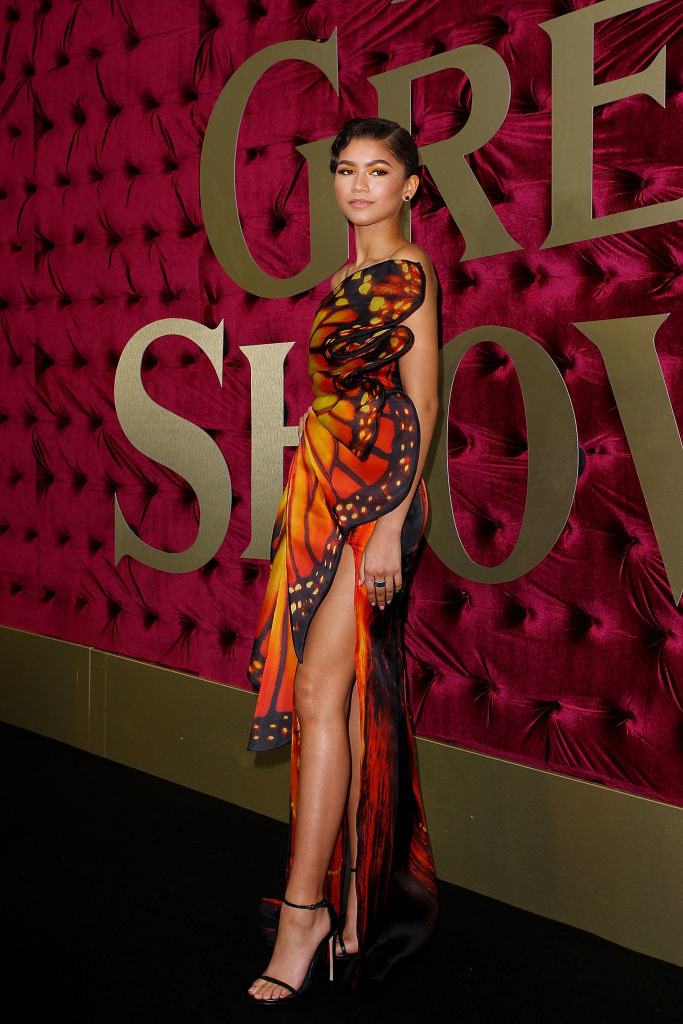 13.
When she wore this shiny metallic top and looked like the most fashion-forward superhero to ever walk the planet: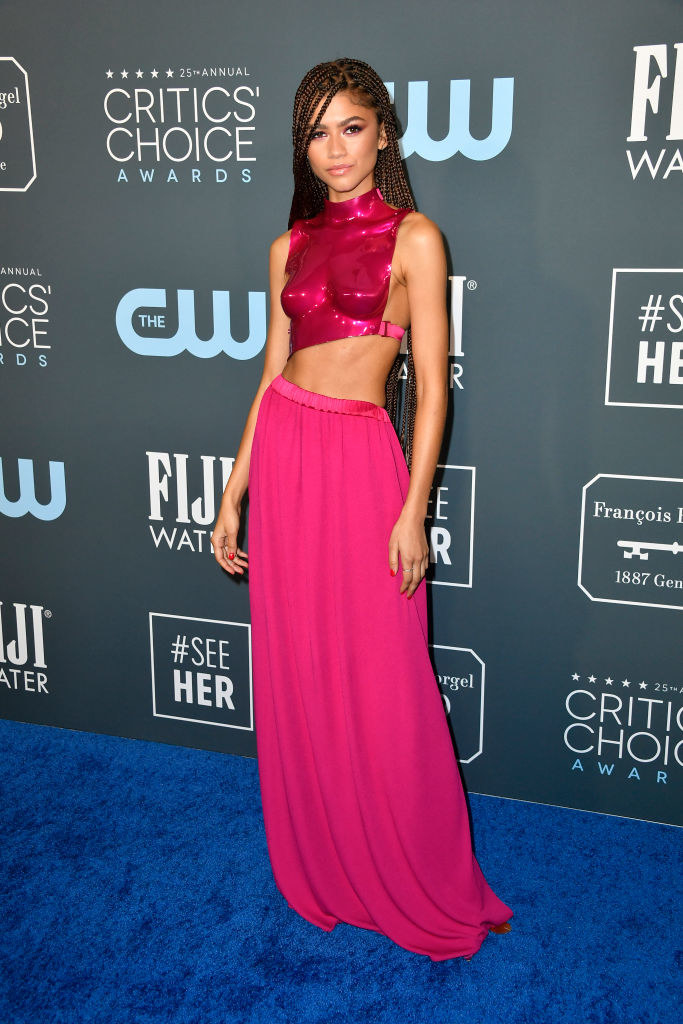 14.
When she wore this tweed blazer and brought ascots back in fashion: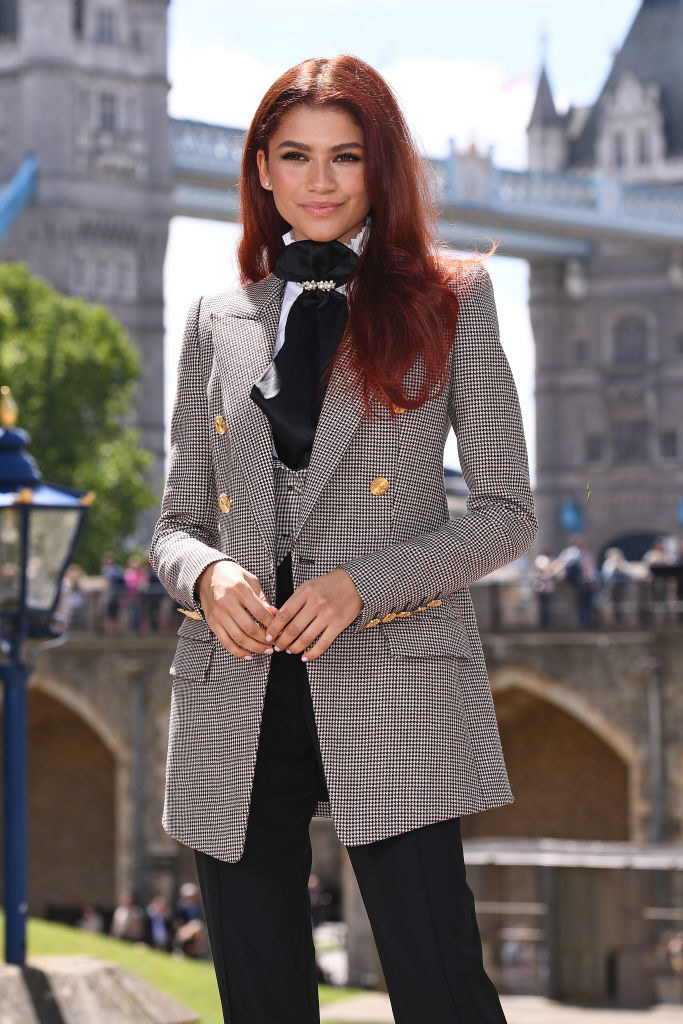 15.
When she perfectly pulled off this yellow-purple combo:
16.
When she wore this beige, jeweled dress that deserved all the awards: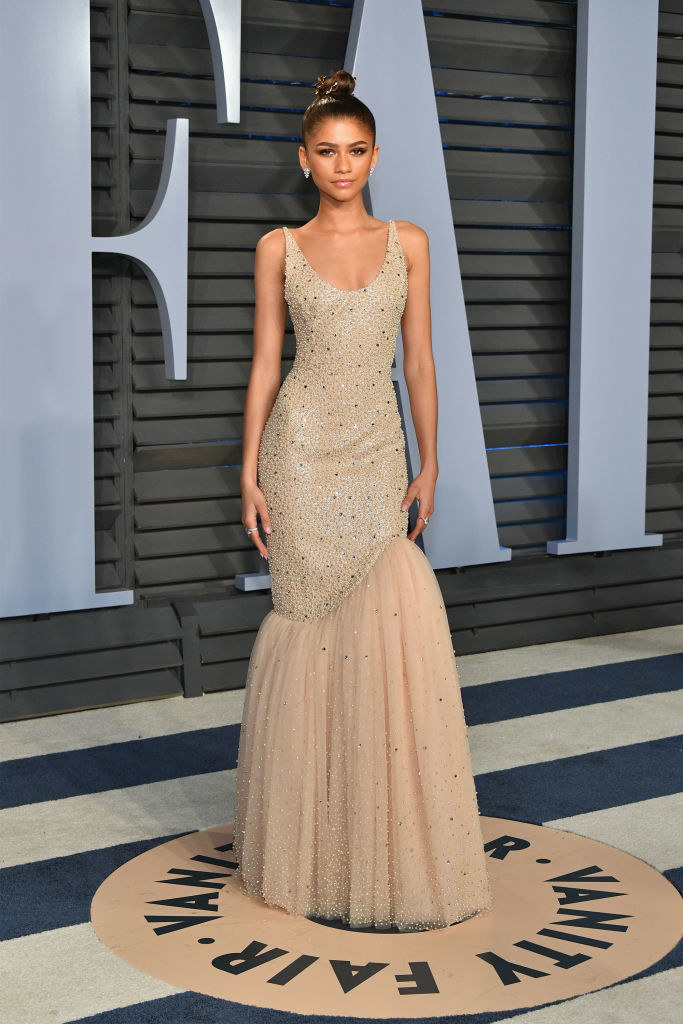 17.
When she literally looked like one of those Grecian goddesses we learned about in high school: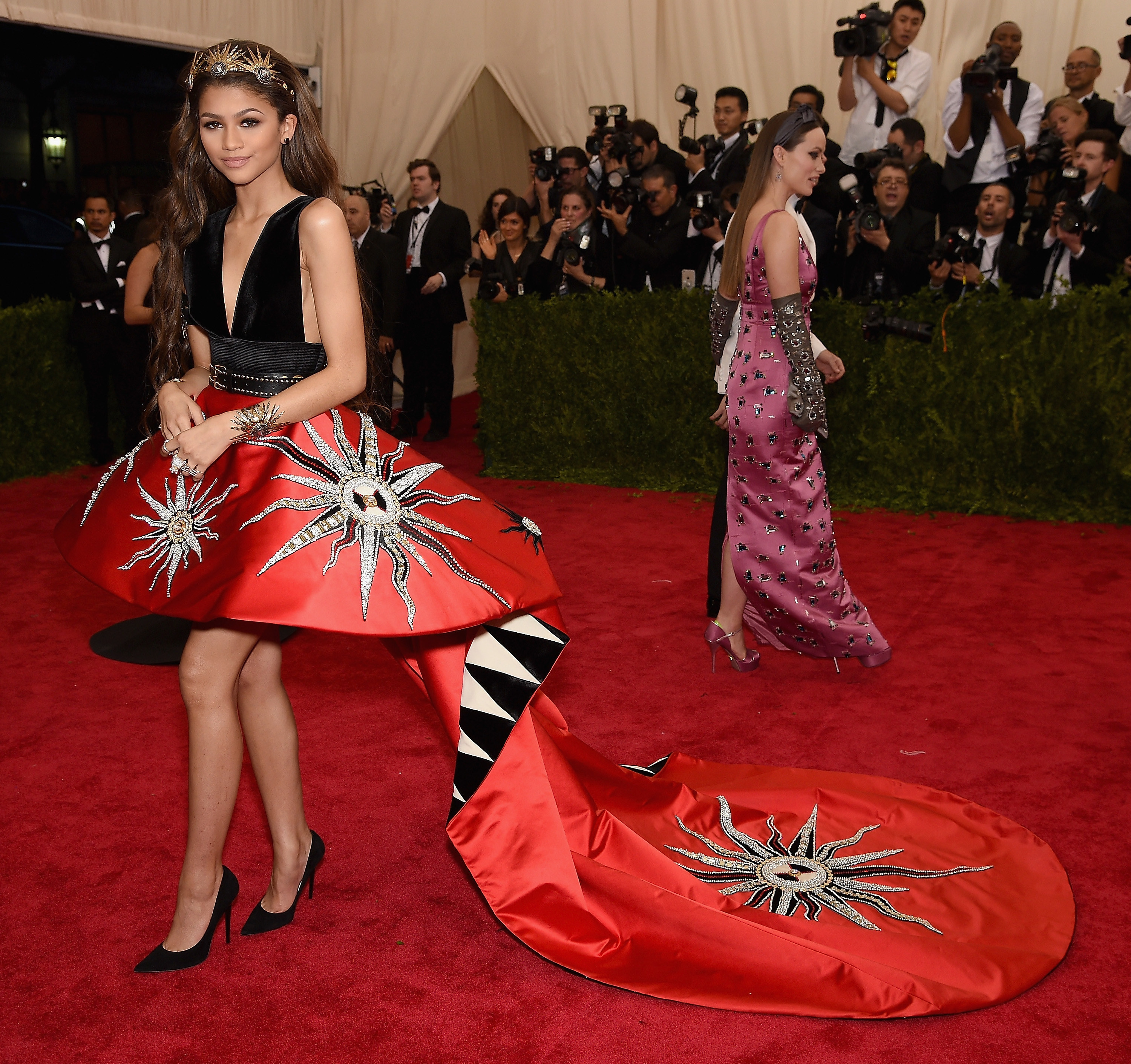 18.
When she gave us a little diamond detailing, as a treat: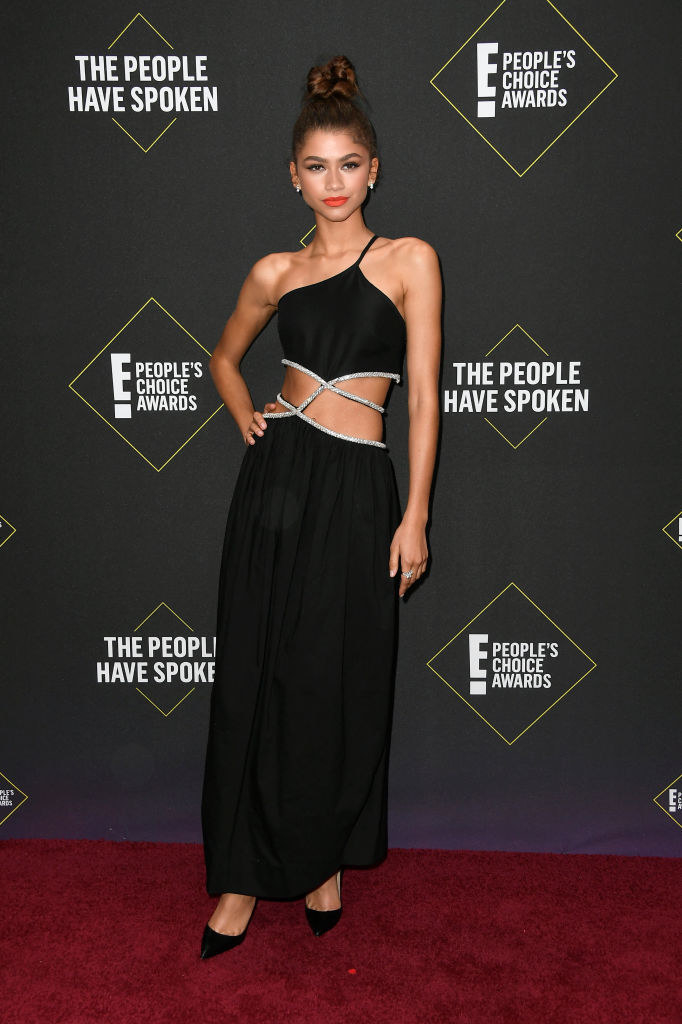 19.
When she combined comfy and ~cool~: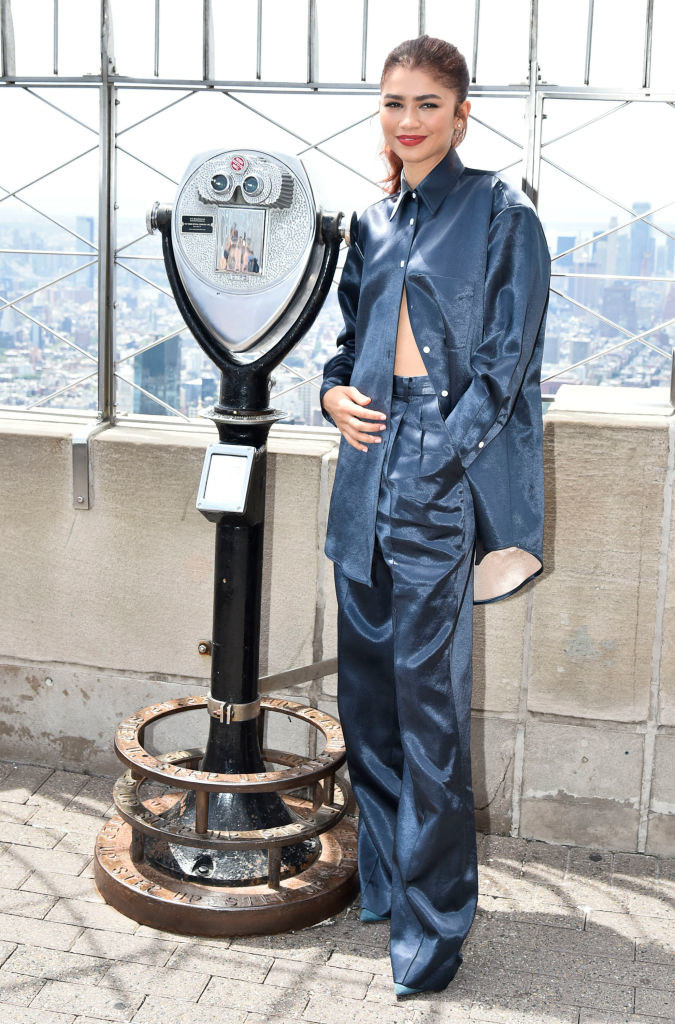 20.
When she had some fun with polka dots: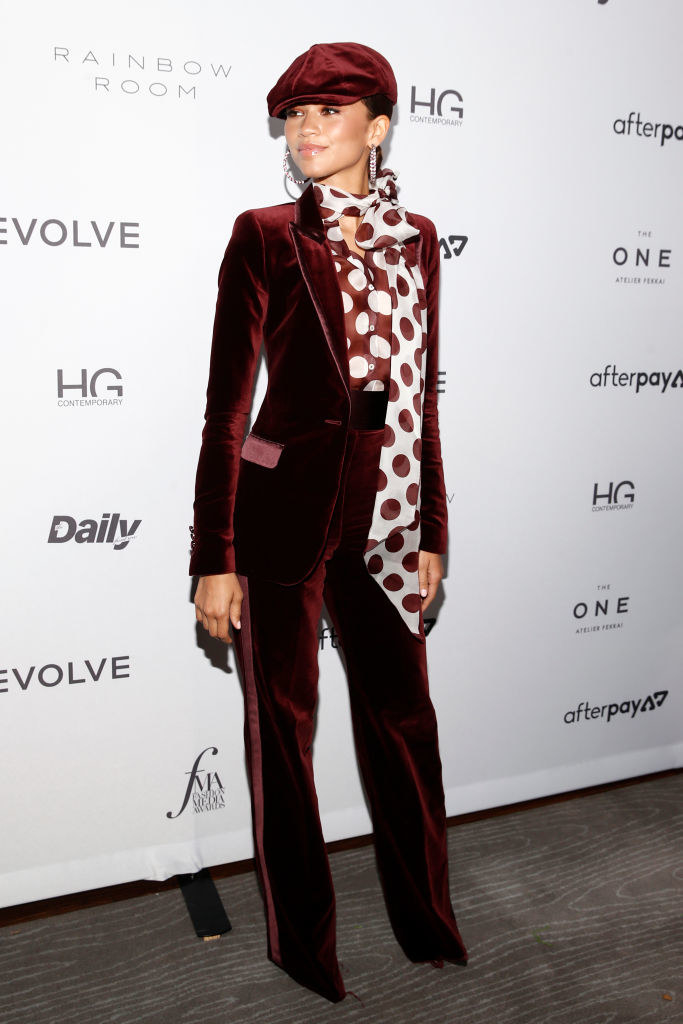 21.
And finally, when she showed up to the Spider-Man: Homecoming premiere with the AUDACITY to look this radiant: