We asked the BuzzFeed Community to tell us about the most unexpectedly sad moments from TV comedies. Here's what they said:
Warning: Some of these submissions include stories about sexual harassment and child abuse.
Also, there are massive spoilers ahead.
1.
On Friends, when Monica and Chandler found out that she'd probably never be able to conceive naturally.

2.
On The Good Place, when Chidi was finally ready to leave the Good Place forever and had to say goodbye to Eleanor.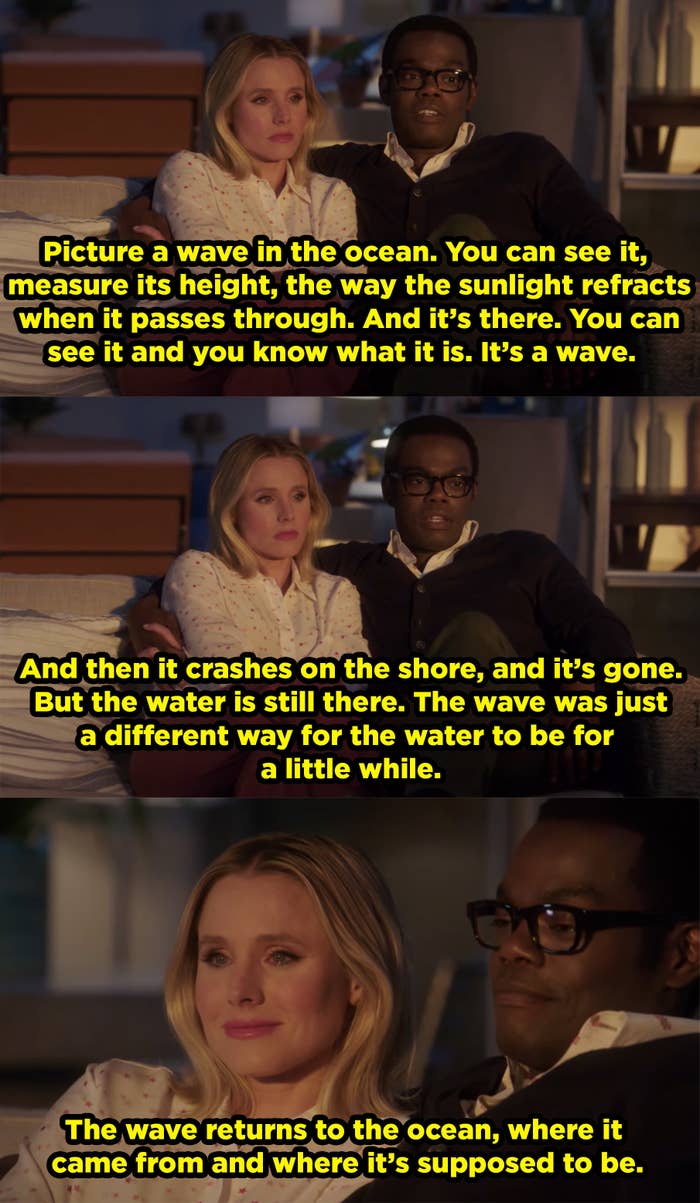 3.
On One Day at a Time, when Elena and Syd were verbally assaulted.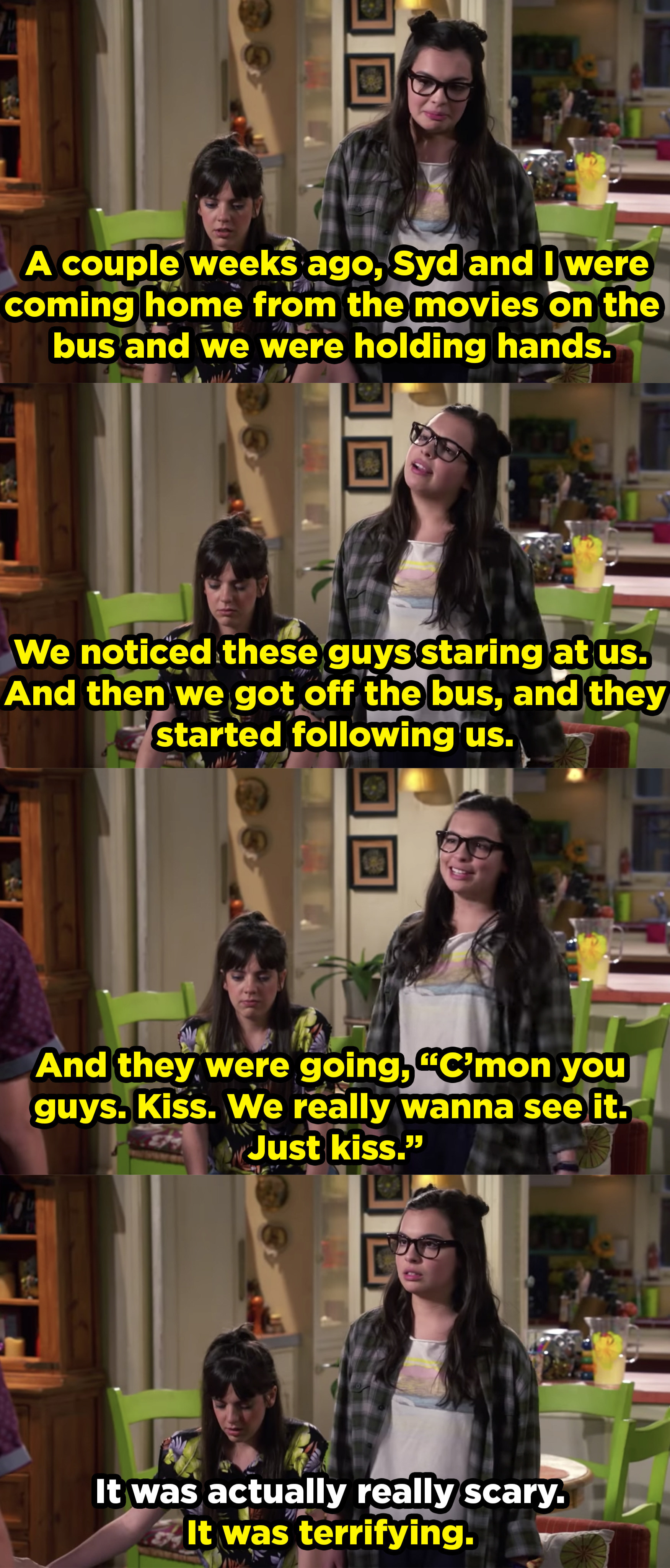 4.
On Black-ish, when the Johnsons watched a Black Lives Matter protest on TV and talked about racial biases.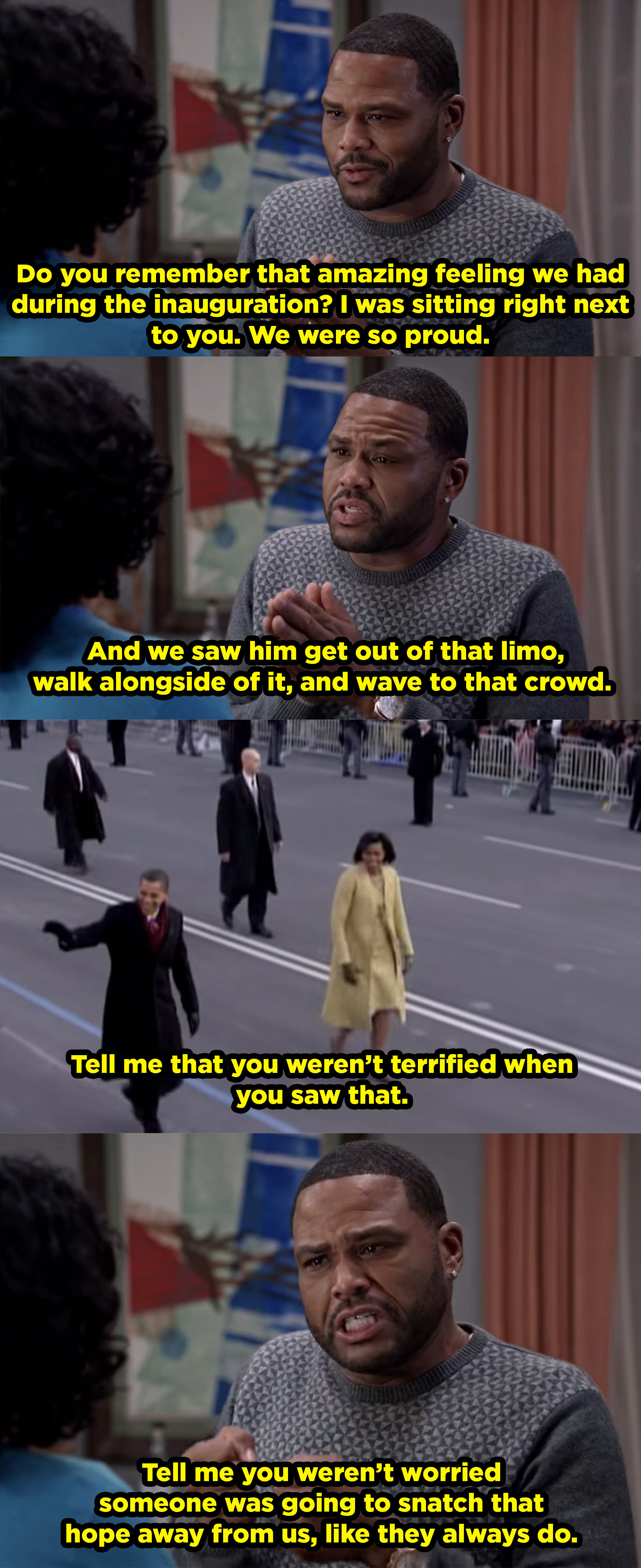 5.
On Brooklyn Nine-Nine, when Rosa came out to her parents as bisexual and they didn't accept her, and stopped talking to her.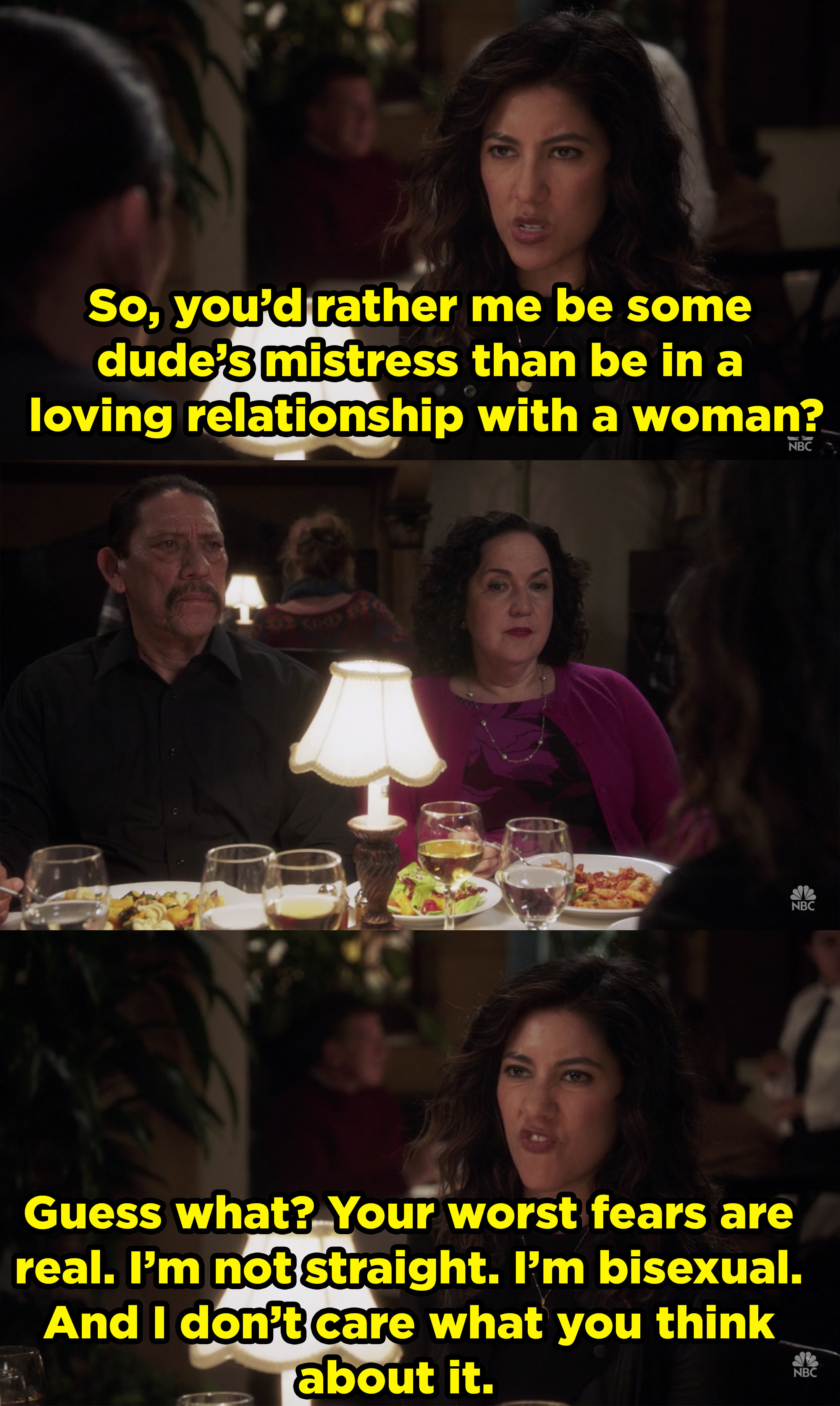 6.
And on Brooklyn Nine-Nine, when Amy confided in Jake about the sexual harassment she faced at her old precinct.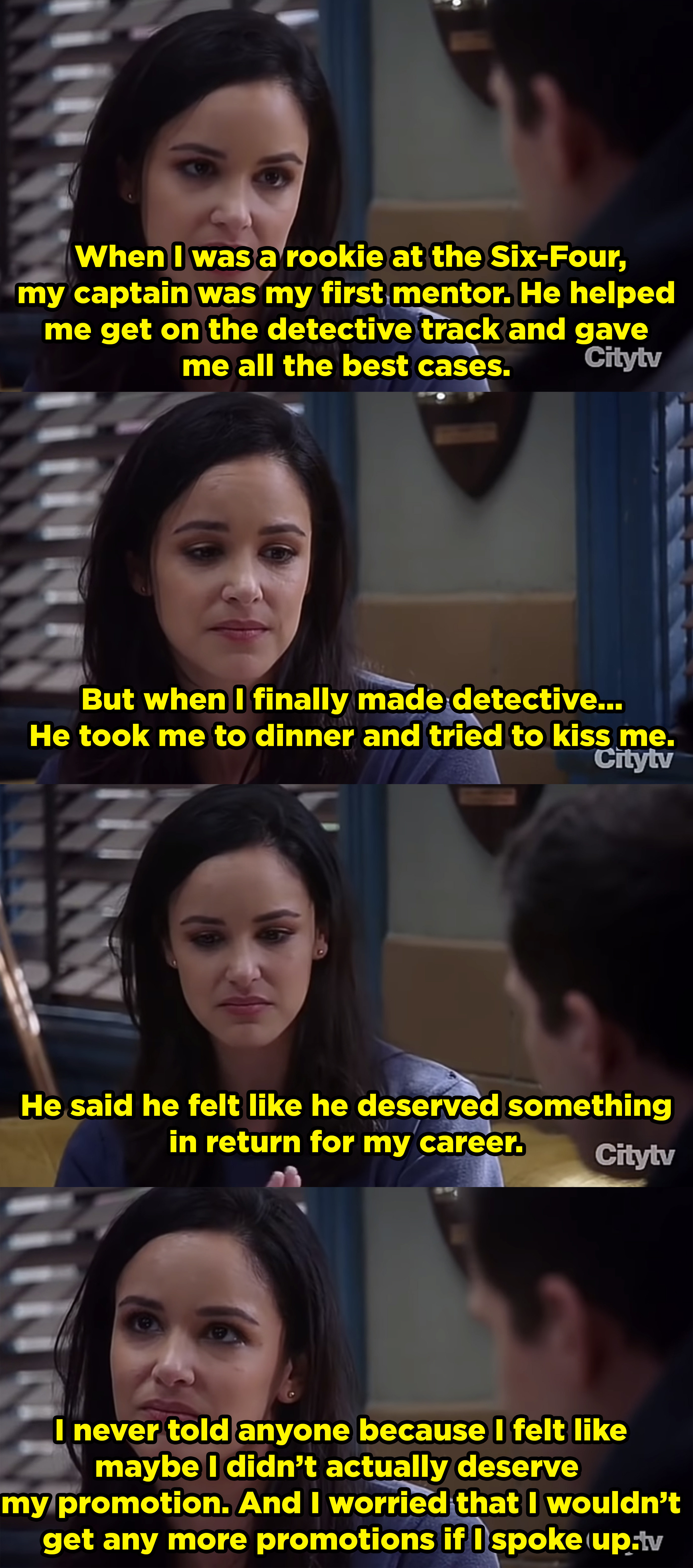 7.
On The Big Bang Theory, when Howard found out that his mom had died in her sleep.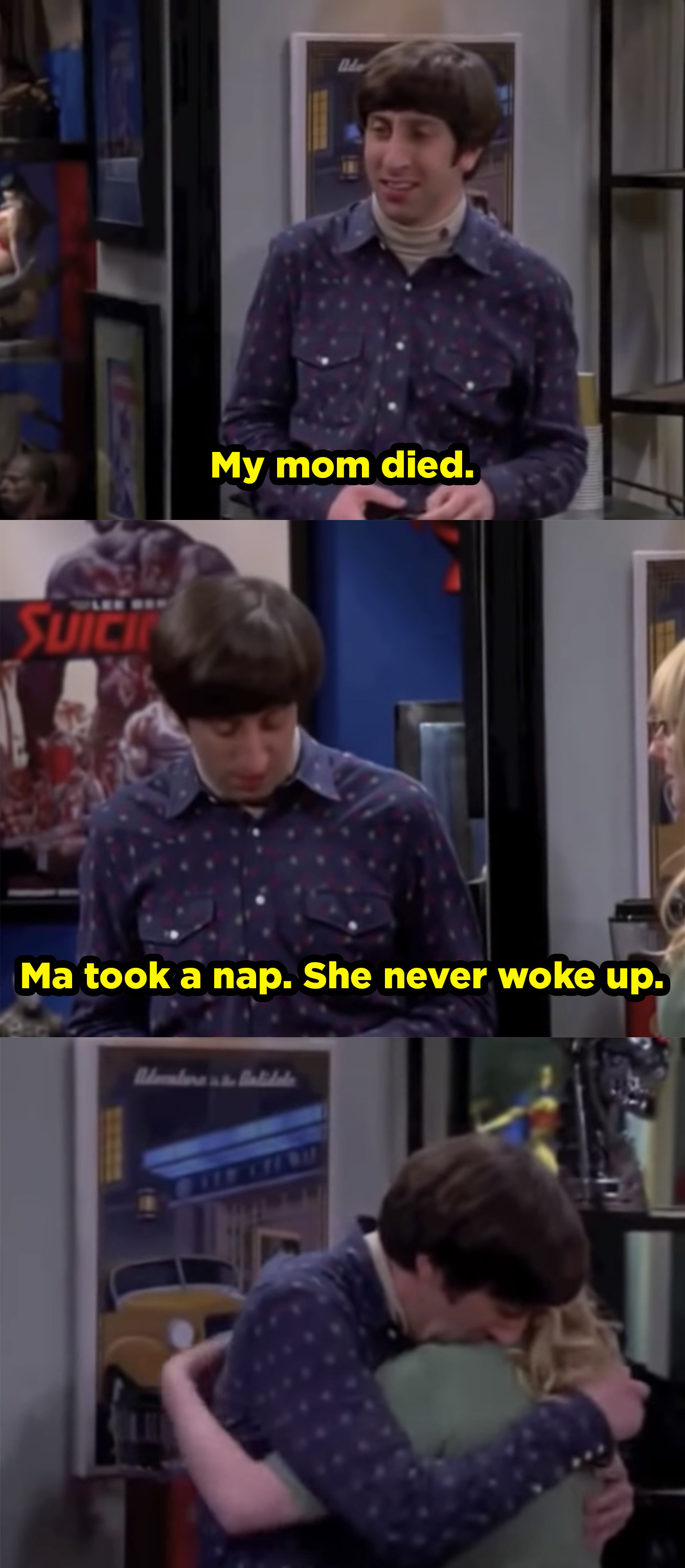 8.
On Scrubs, when Dr. Cox realized that three of his transplant patients, including his friend, had gotten infected organs and were dying.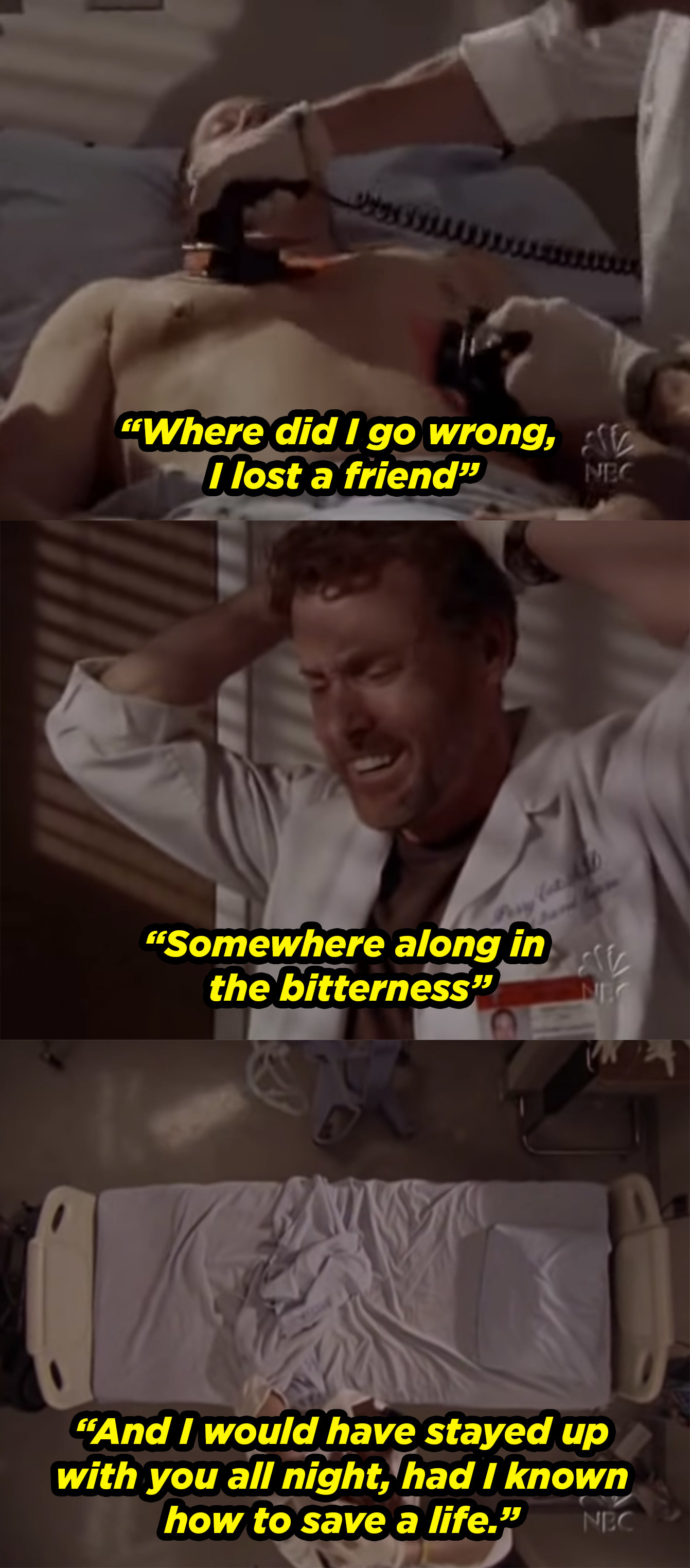 9.
On Superstore, when ICE raided Cloud 9 and arrested Mateo.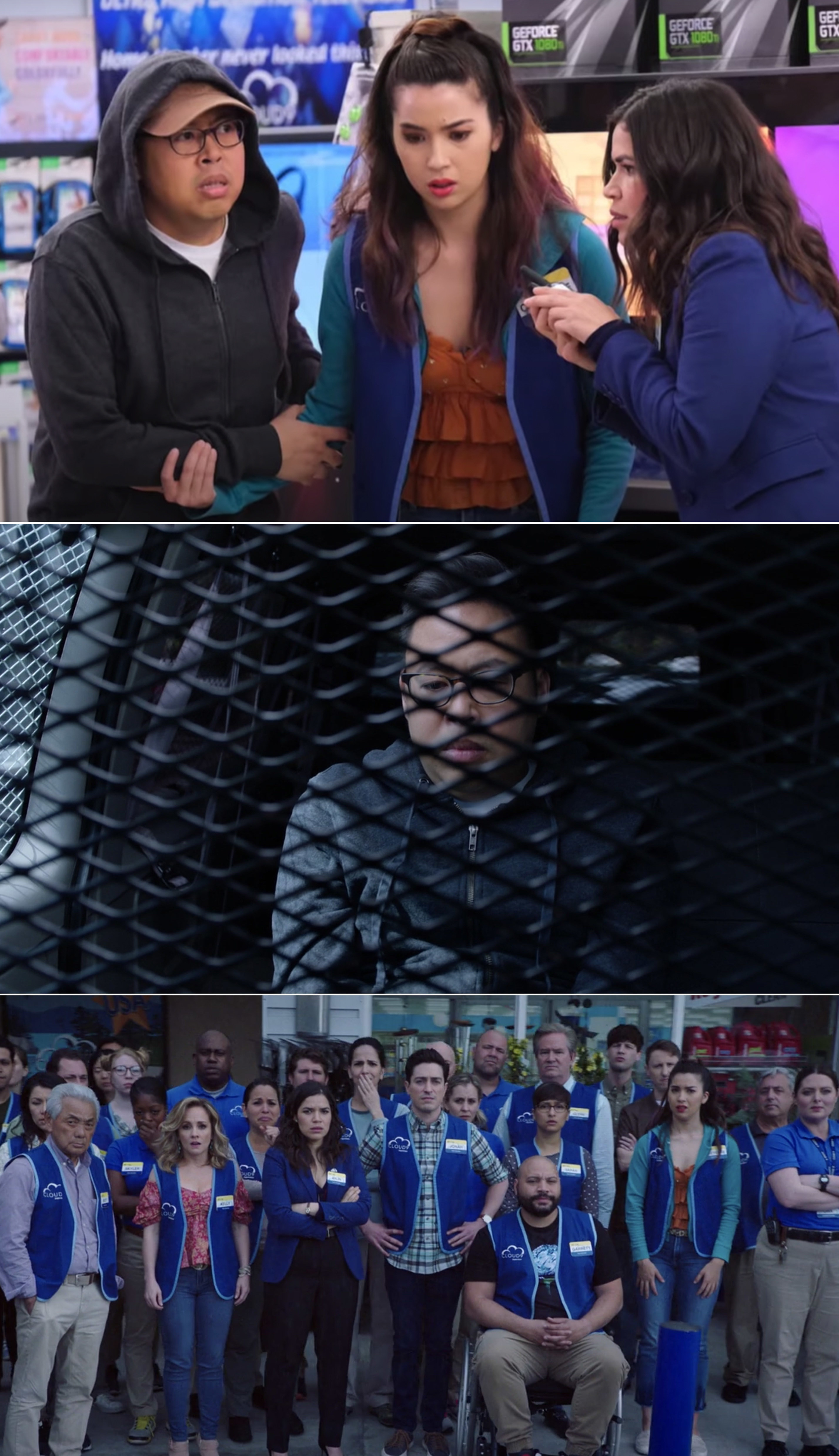 10.
On Never Have I Ever, when Devi almost missed the spreading of her dad's ashes because she said she would rather have had her mom be the parent who died.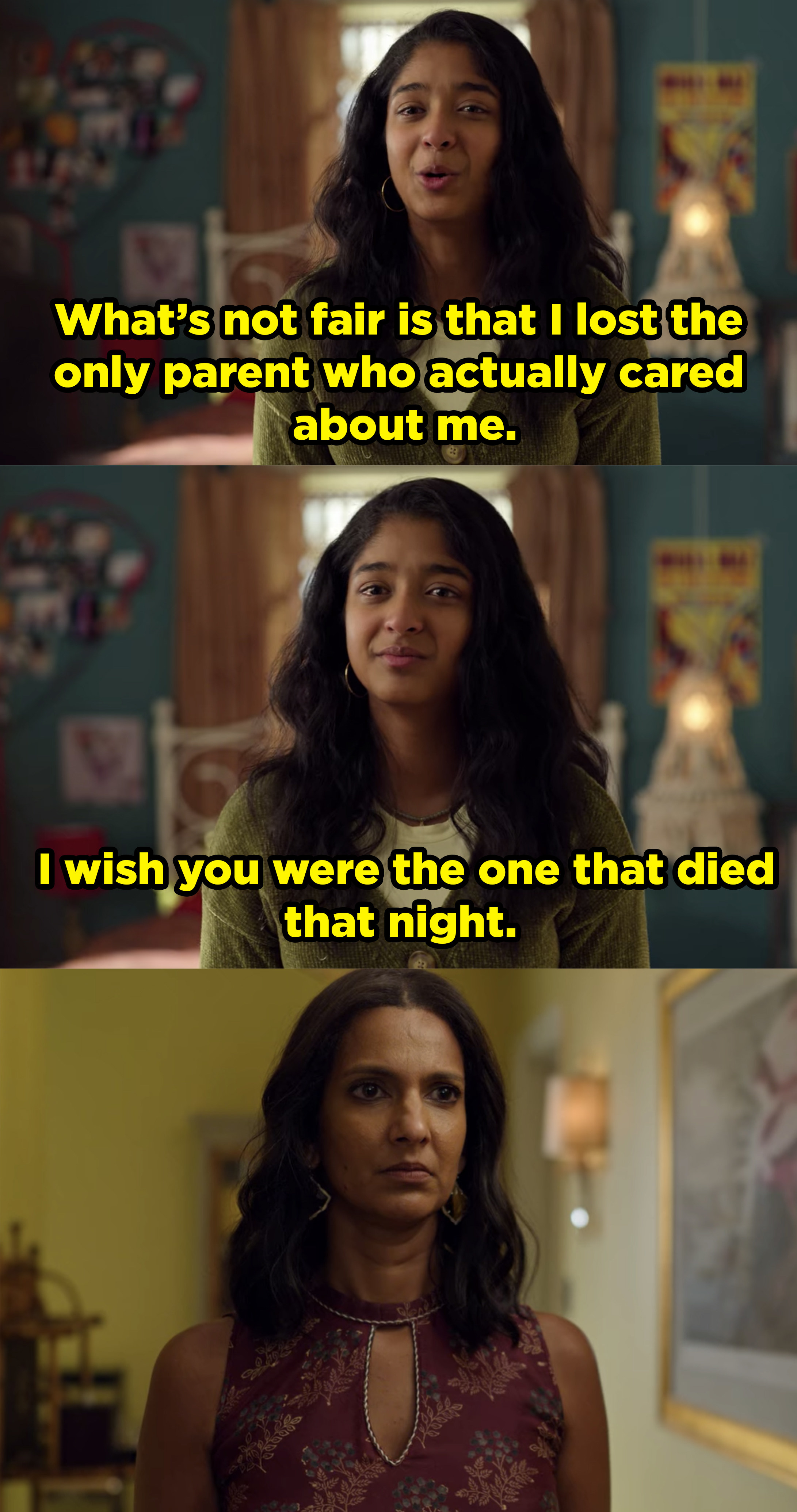 11.
On Full House, when Stephanie had to do a school project with Charles, and he revealed that his father regularly beat him.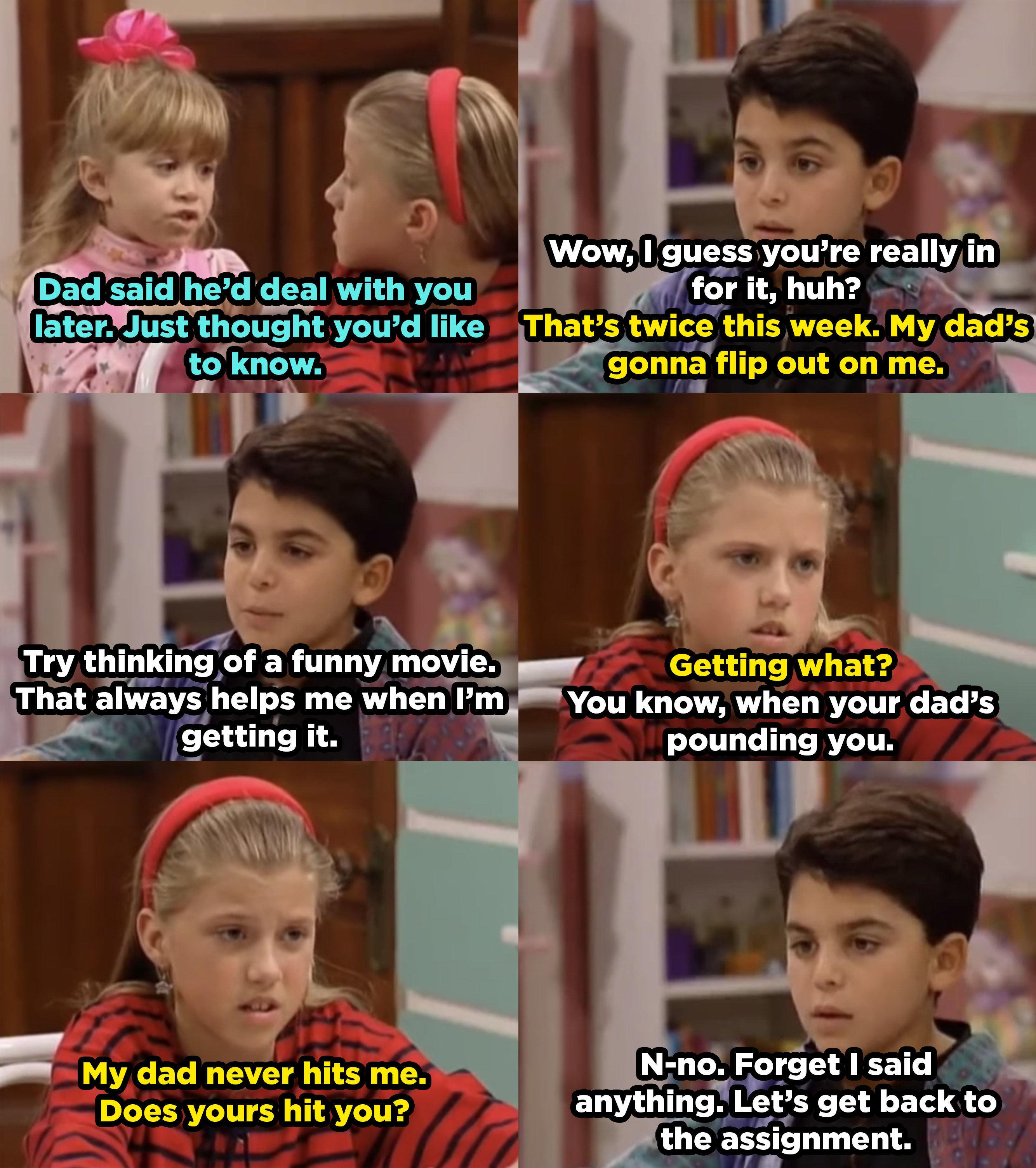 12.
On How I Met Your Mother, when Marshall found out that his dad died.
13.
On Boy Meets World, when Shawn felt so alone in the world that he decided to join a cult.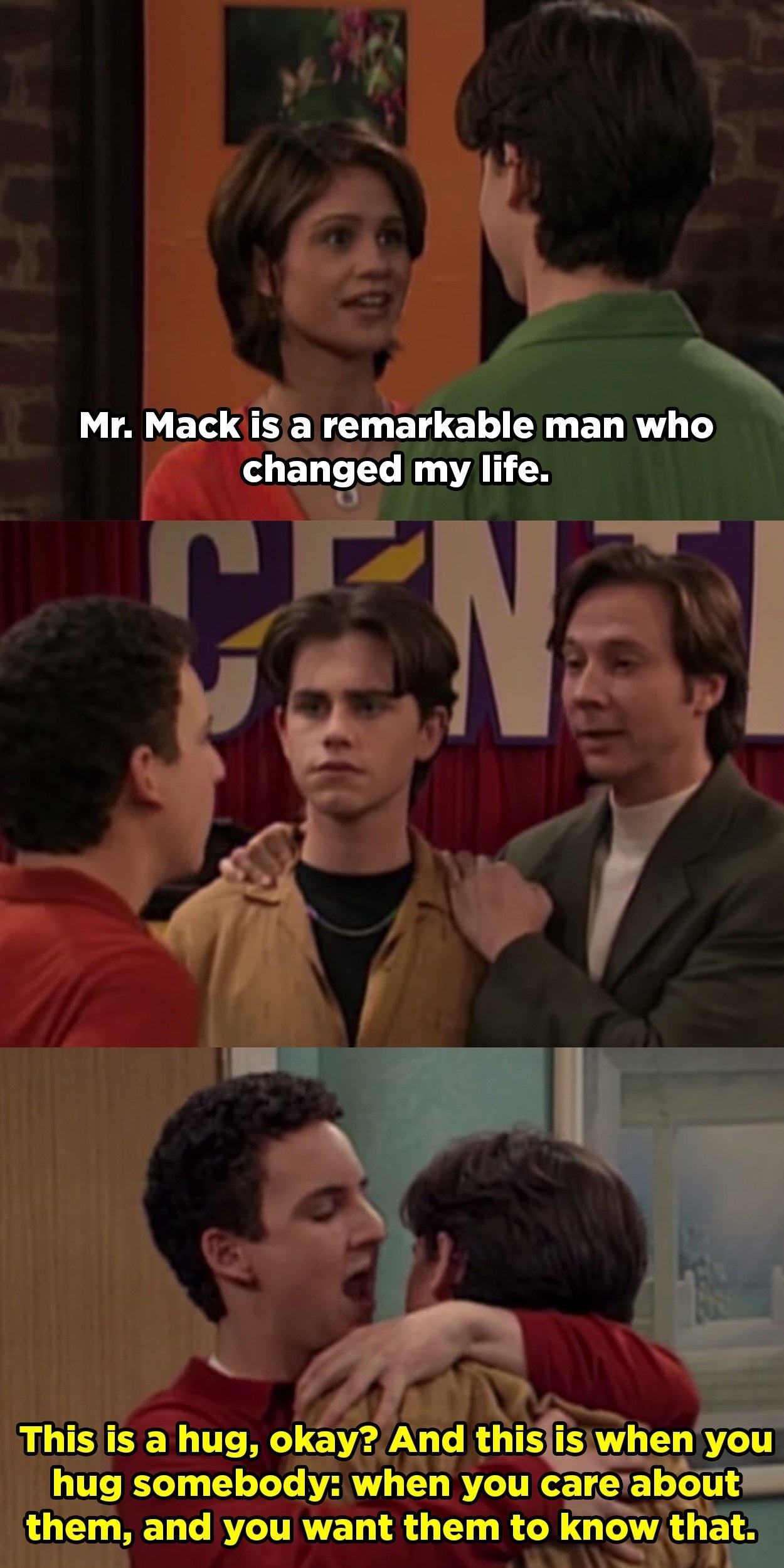 14.
On 8 Simple Rules, when they wrote John Ritter's sudden death into the episode.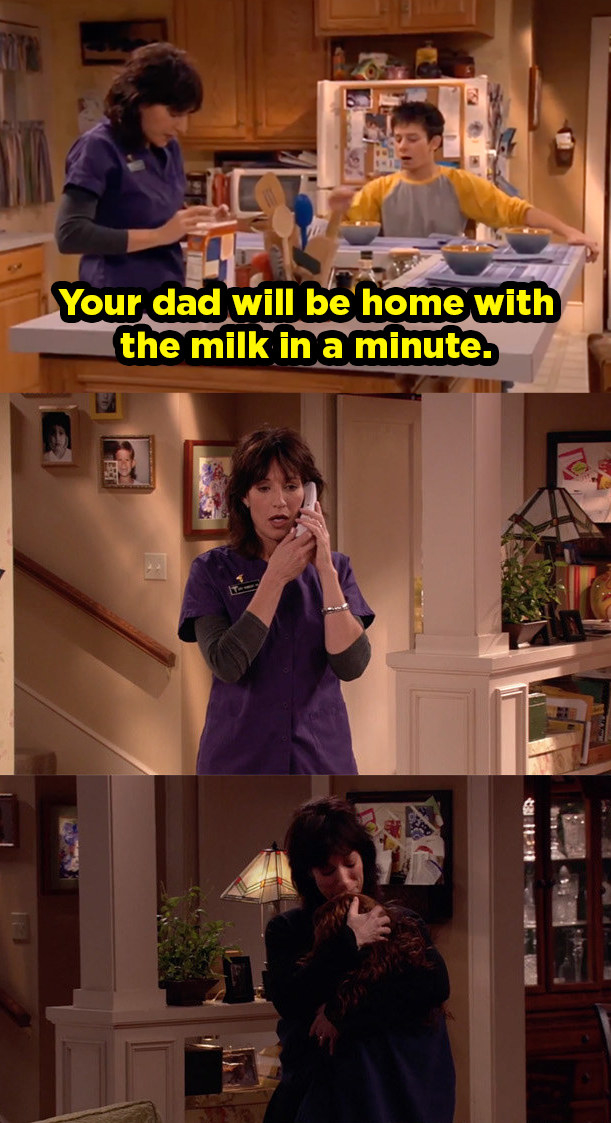 15.
And finally, on It's Always Sunny in Philadelphia, when Mac performed an elaborate dance number to come out to his dad, and his dad didn't accept him.