🚨Warning: There are MASSIVE spoilers ahead!🚨
The Masked Singer officially returned for its fifth season last night, and it started with a bang.
After Russian Dolls, Snail, Seashell, Raccoon, and Robopine performed in Episode 1, we found out the first contestant to be unmasked was none other than...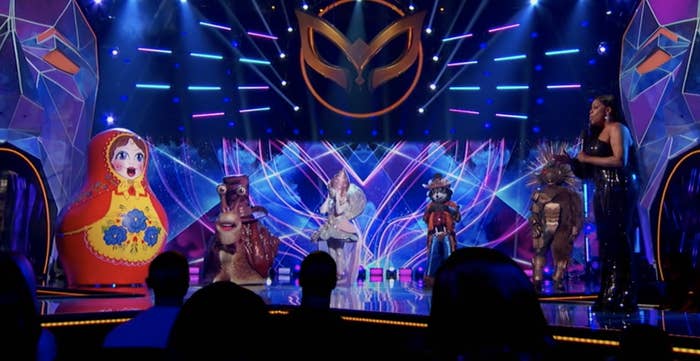 ...Snail.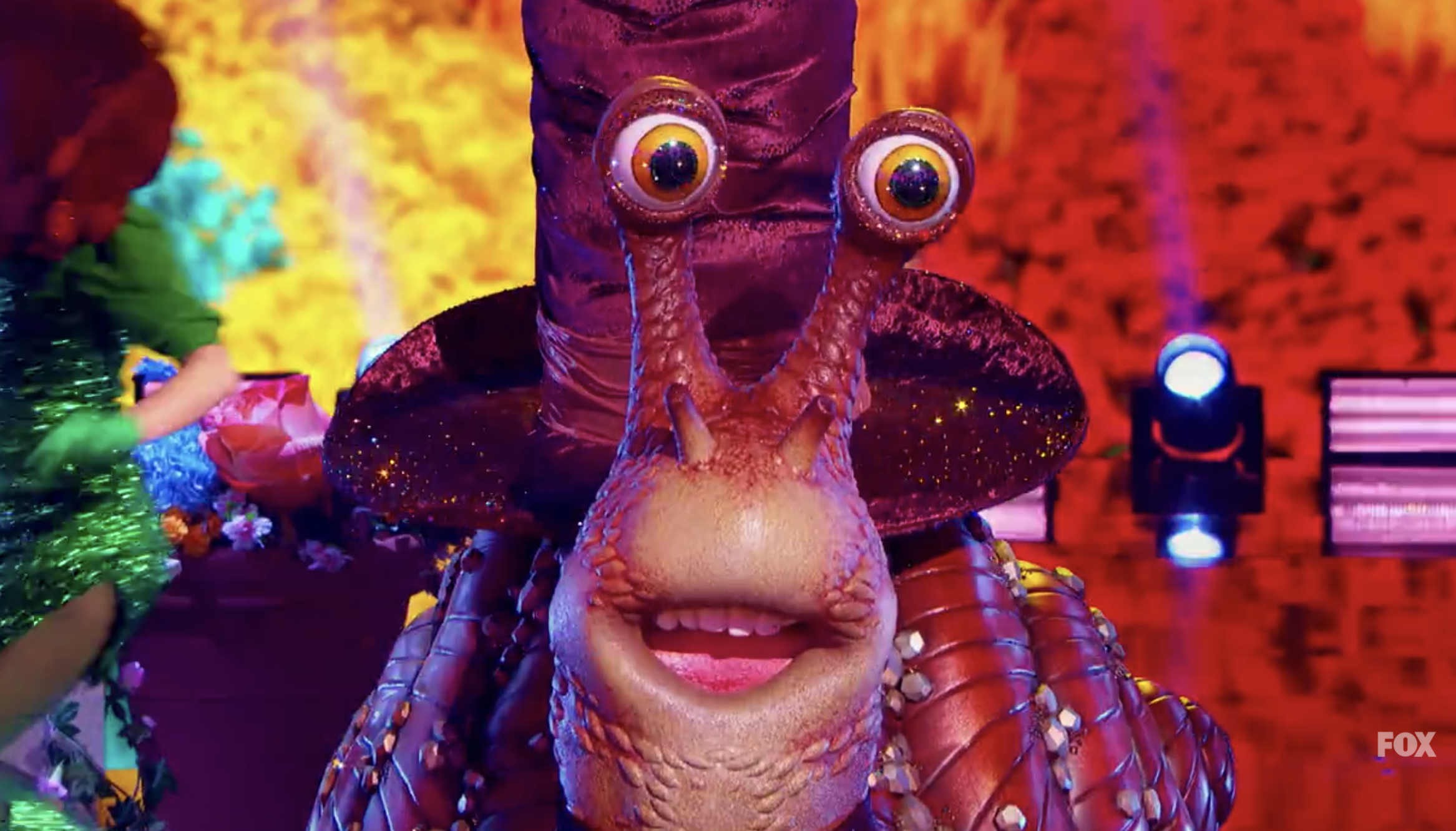 Snail's clues showed a stuffed teddy bear, a hosting/talk show theme, a treasure chest, and he said he's "acted, directed, produced, recorded albums, even graced the Oscar stage."
The judges had SEVERAL ideas of who this person could possibly be.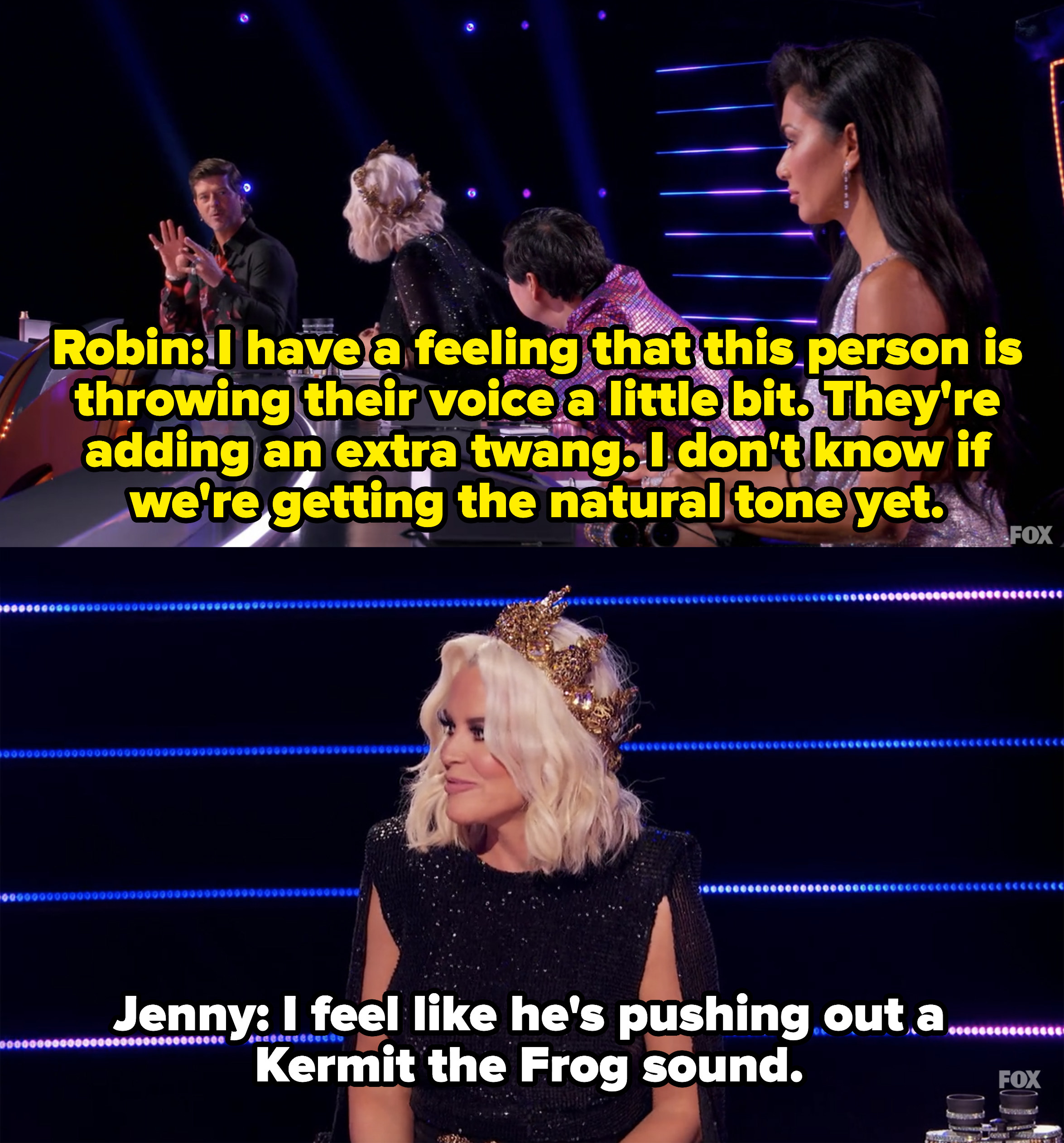 Robin Thicke was pretty confident that Snail was Seth MacFarlane.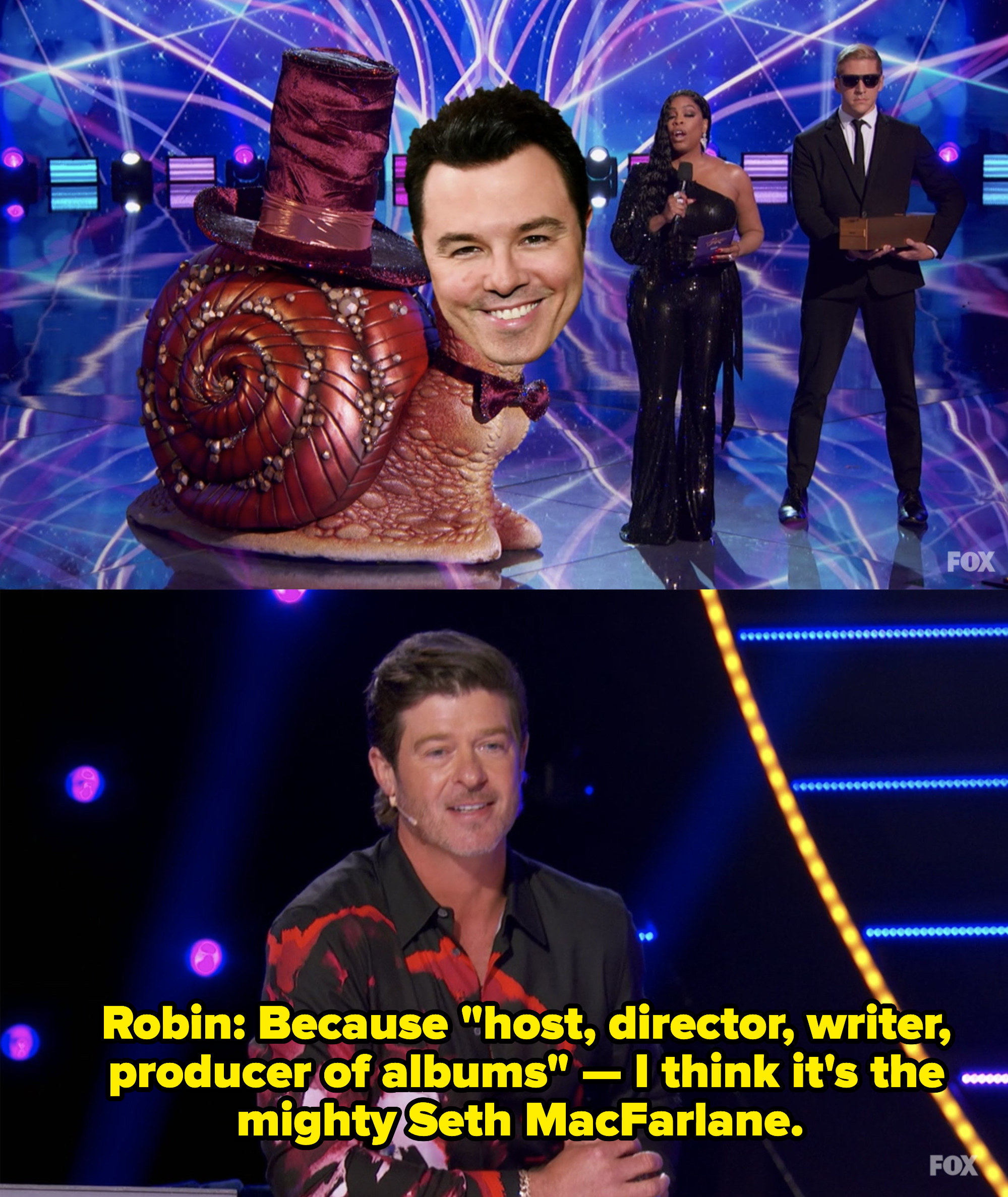 However, Ken Jeong firmly believed it was Jay Leno.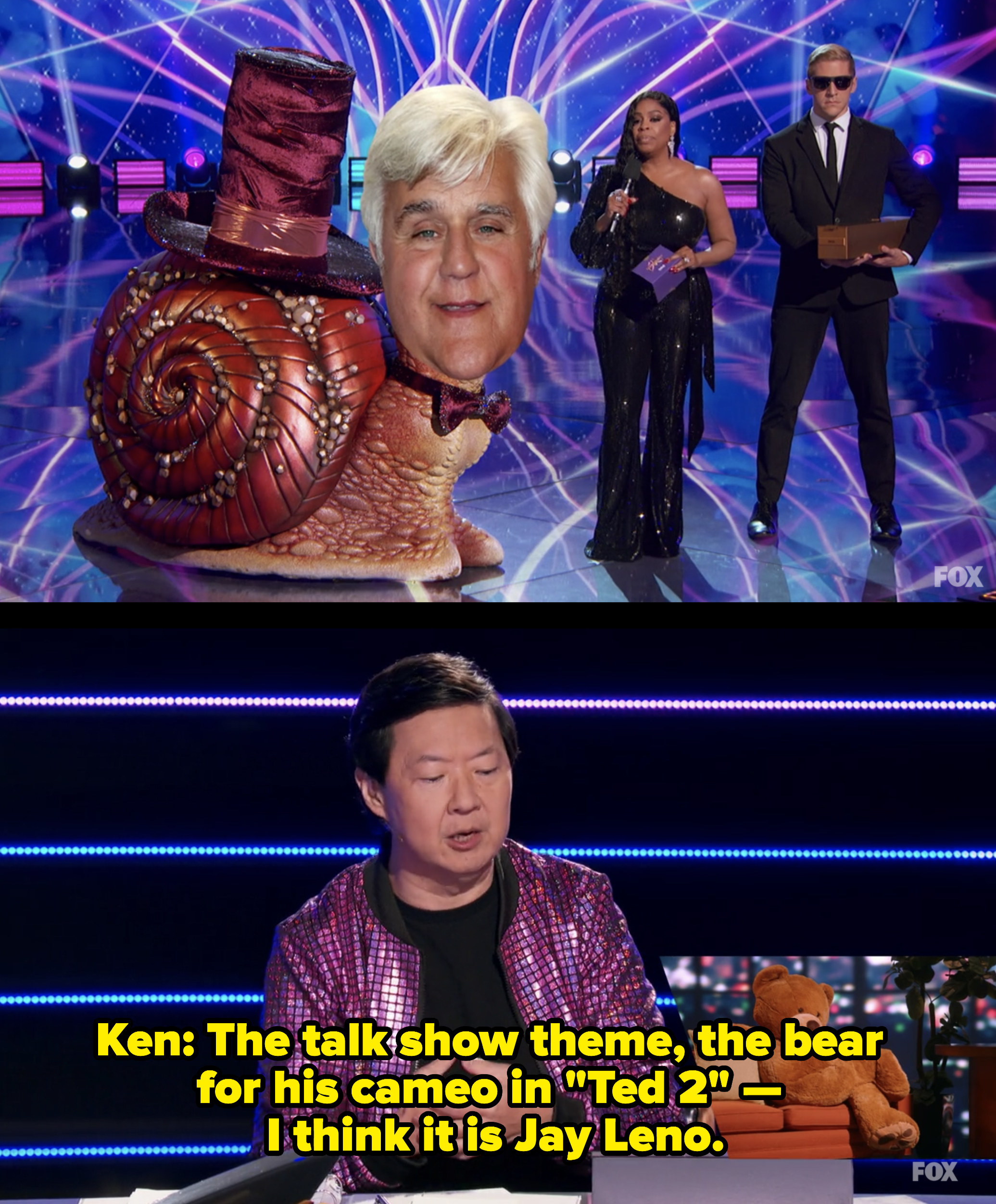 Jenny McCarthy Wahlberg guessed Senator Ted Cruz.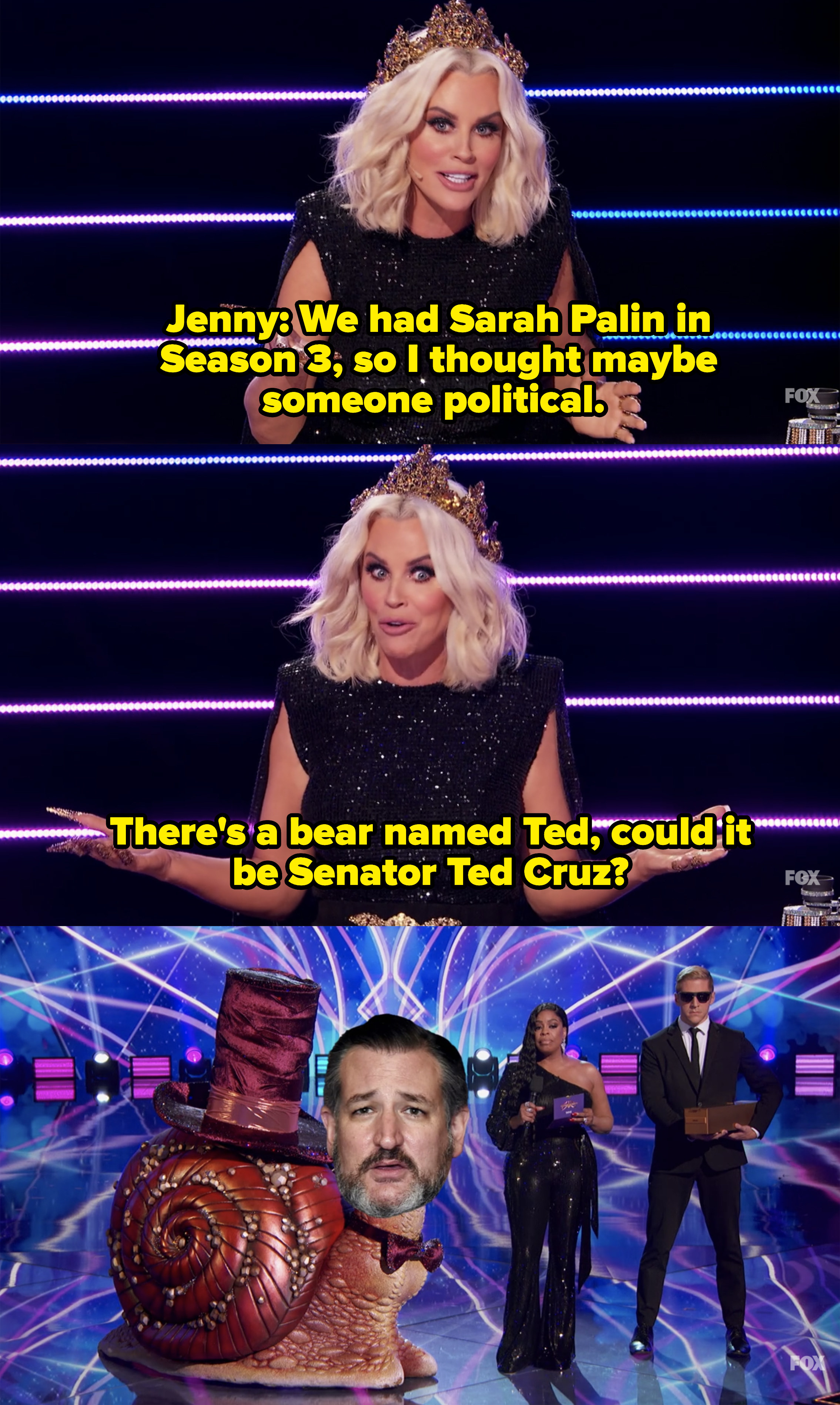 And finally, Nicole Scherzinger thought Billy Crystal might be under the mask.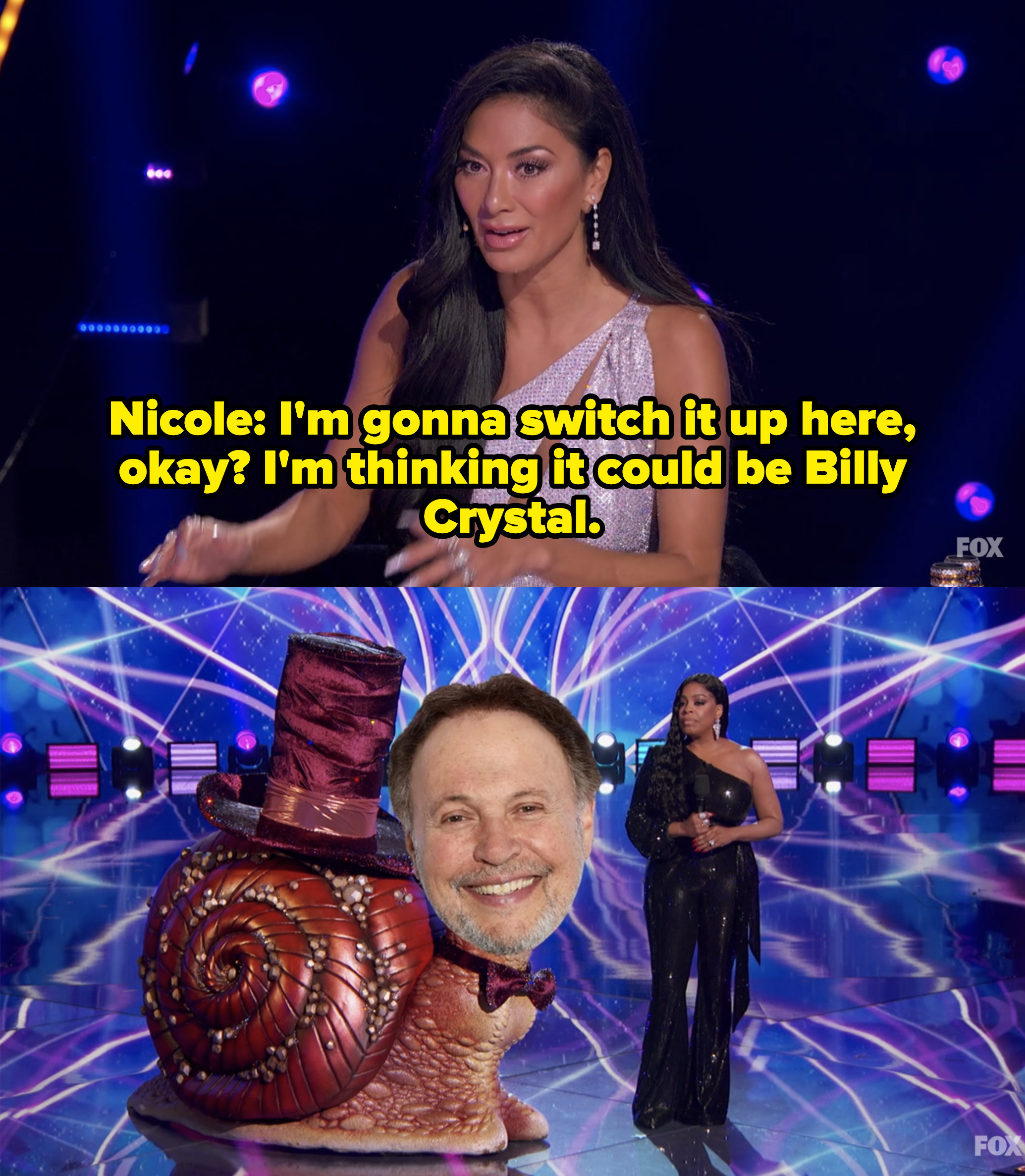 So, just imagine their disbelief when Snail was unmasked and it seemed like NO ONE was there?!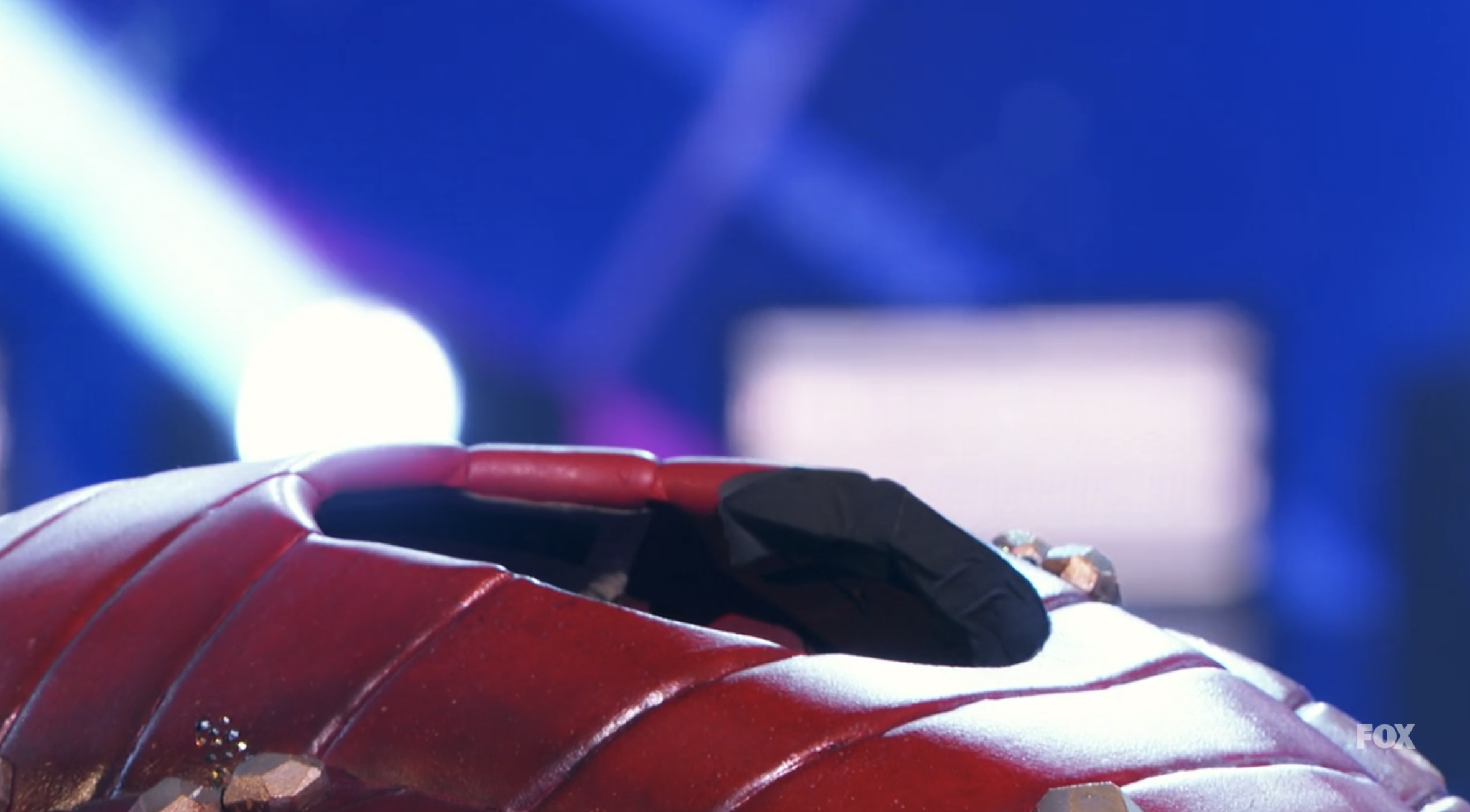 JK, someone was there — guest host Niecy Nash even shrieked a little when she saw the famous contestant climb out of the Snail suit.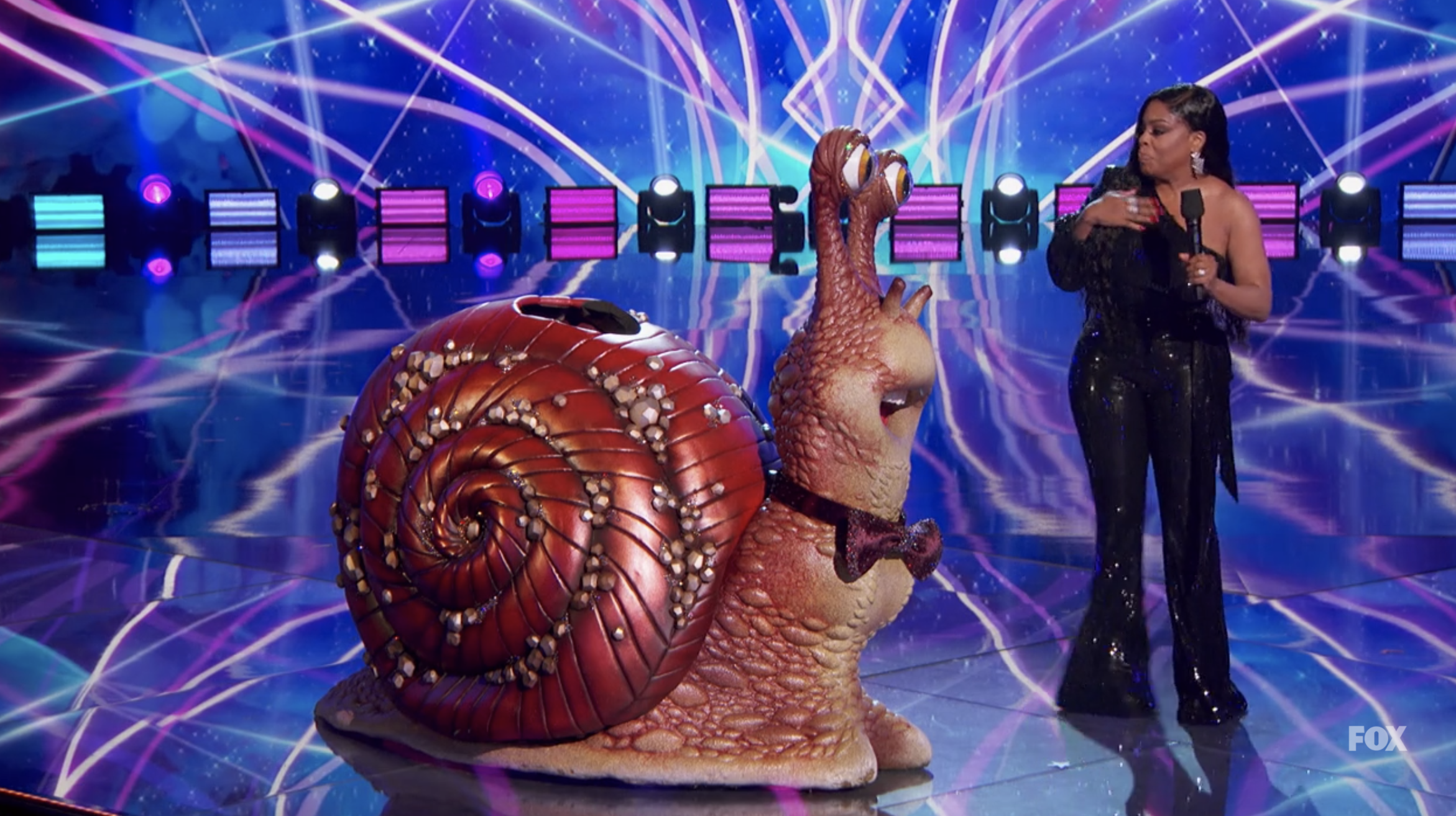 The judges (and also me) were in awe, just as you'd expect.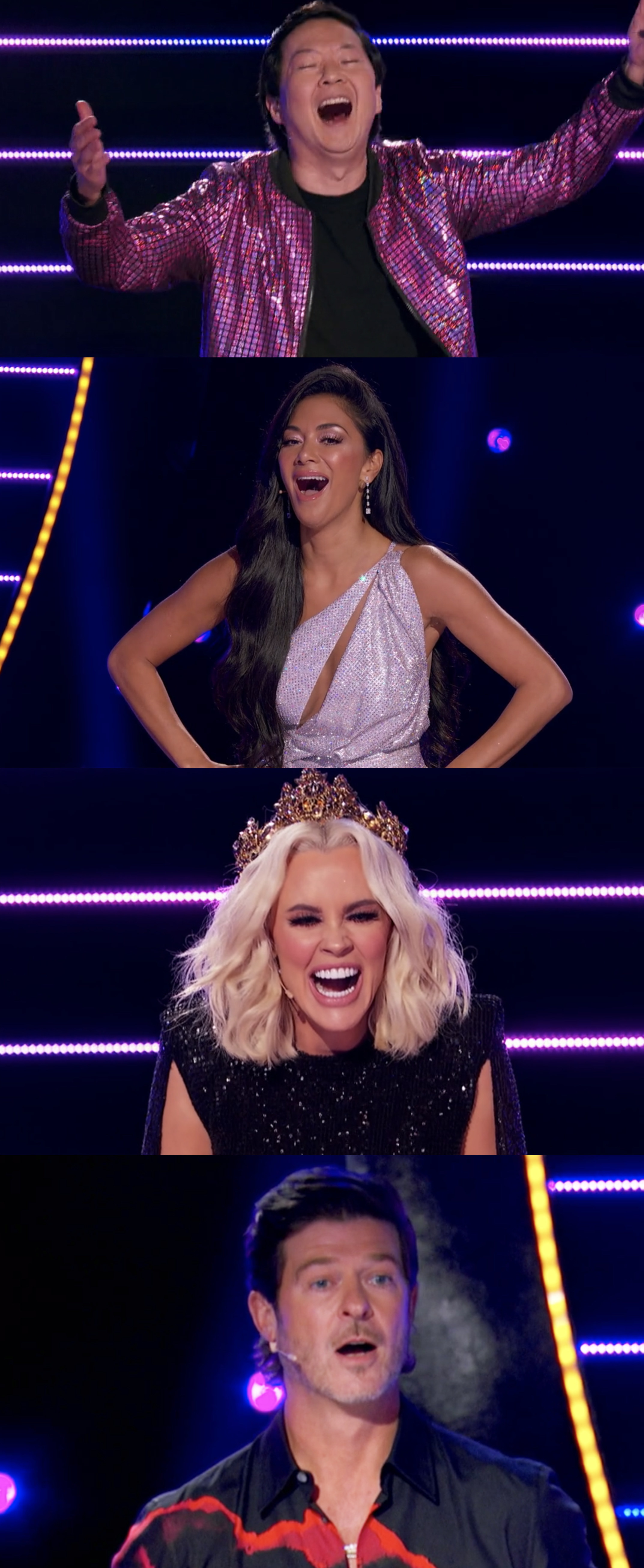 Well, there you have it. Snail has officially been unmasked. If this is any indication of how Season 5 will go, I have NO IDEA who the heck else is on this show.
Watch The Masked Singer on Wednesdays at 8 p.m. on Fox.