"The Goldbergs" Has Just Started Filming For Season 8, And Here Are The Safety Measures They're Taking Because Of The Pandemic
"We won't be wearing masks in the actual show, but we will on set."
This is Hayley Orrantia — singer, songwriter, and currently starring on the ABC sitcom The Goldbergs.
Here are some of the things they're doing to keep the cast, crew, and everyone else involved safe:
1.
All of the actors' costumes are bagged before being placed in their trailers, to keep them from being contaminated.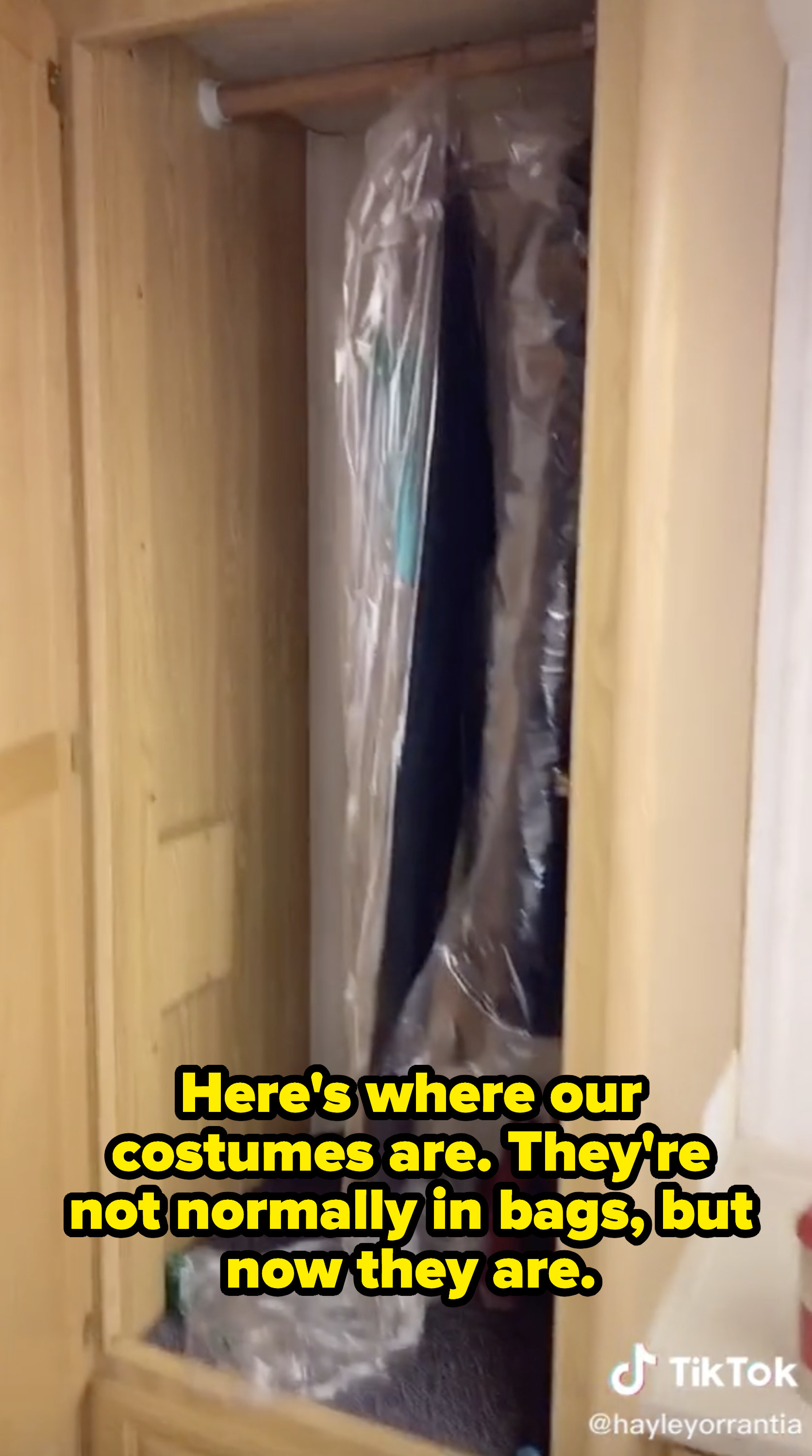 2.
The actors also must put their personal clothes into another bag to keep them from getting contaminated too.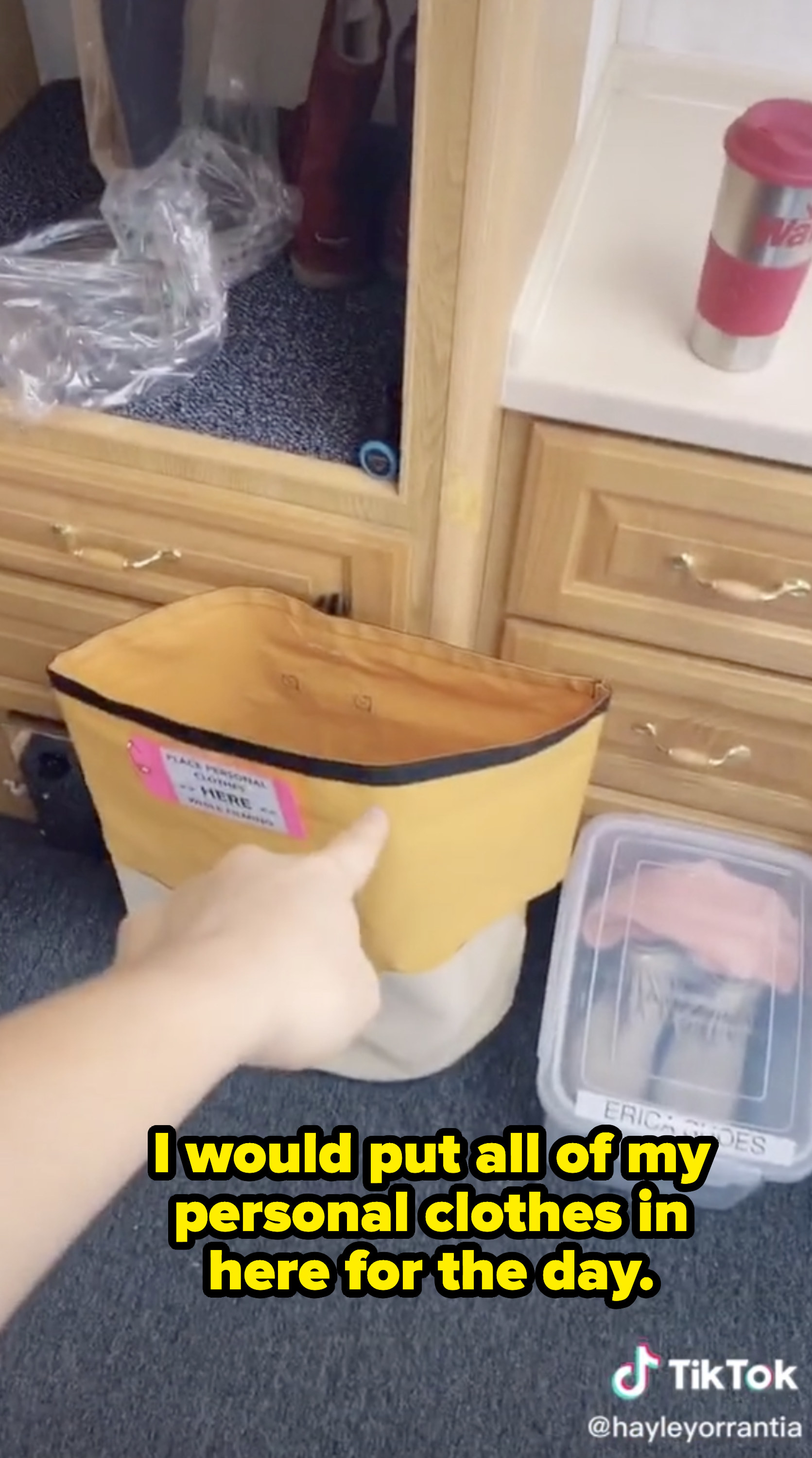 3.
Costume shoes, socks, and jewelry are also kept in their own separate clean bins.
4.
The actors have to start doing their own "pre-prep" for hair and makeup in their personal trailers, and all the products are clean and bagged.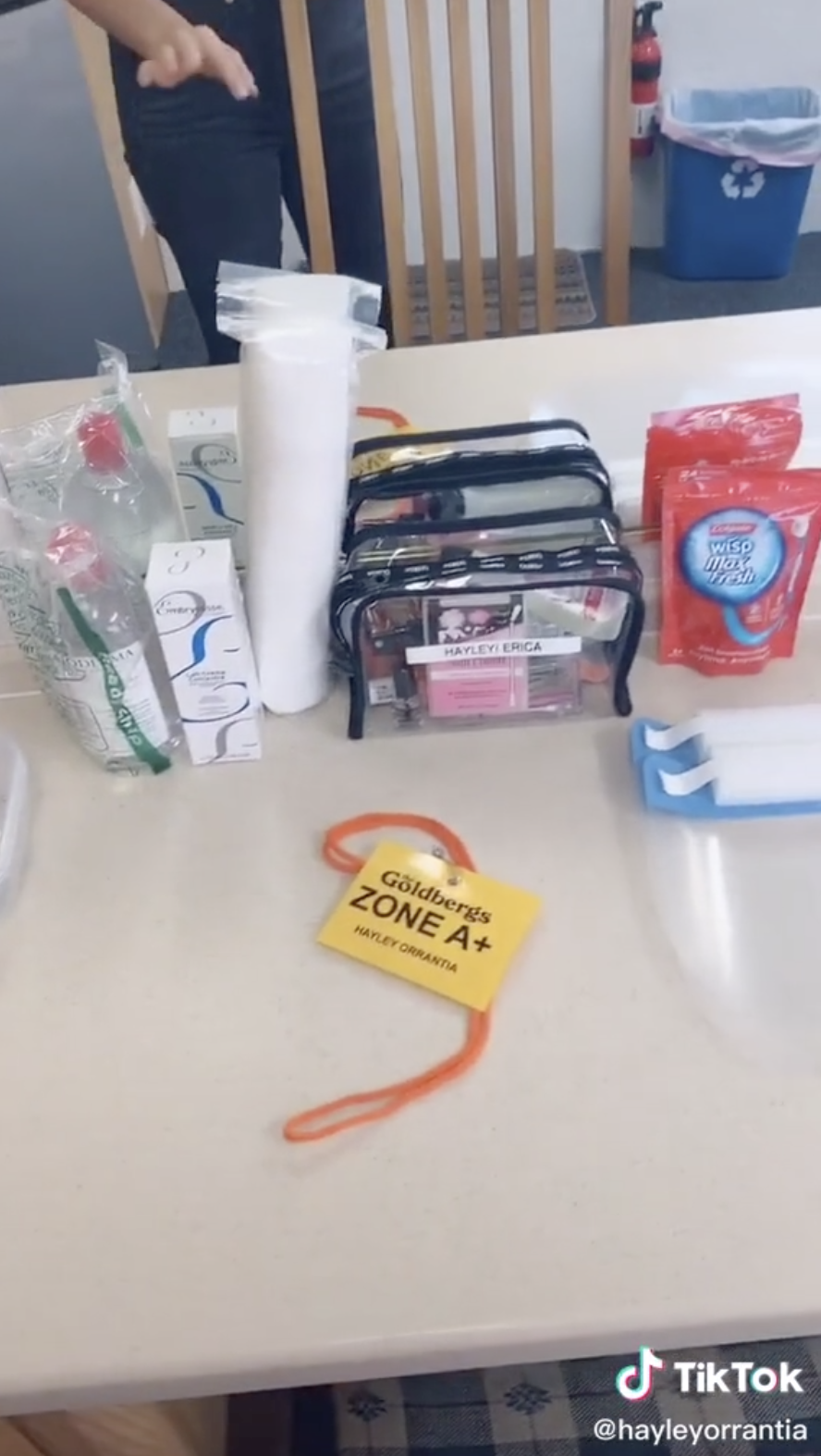 5.
Hayley also showed that her personal trailer also has a steady supply of masks, gloves, hand sanitizer, and cleansing wipes.
6.
And at the end of the day, she puts her costumes into another bin so they can be disinfected without contaminating any already clean areas.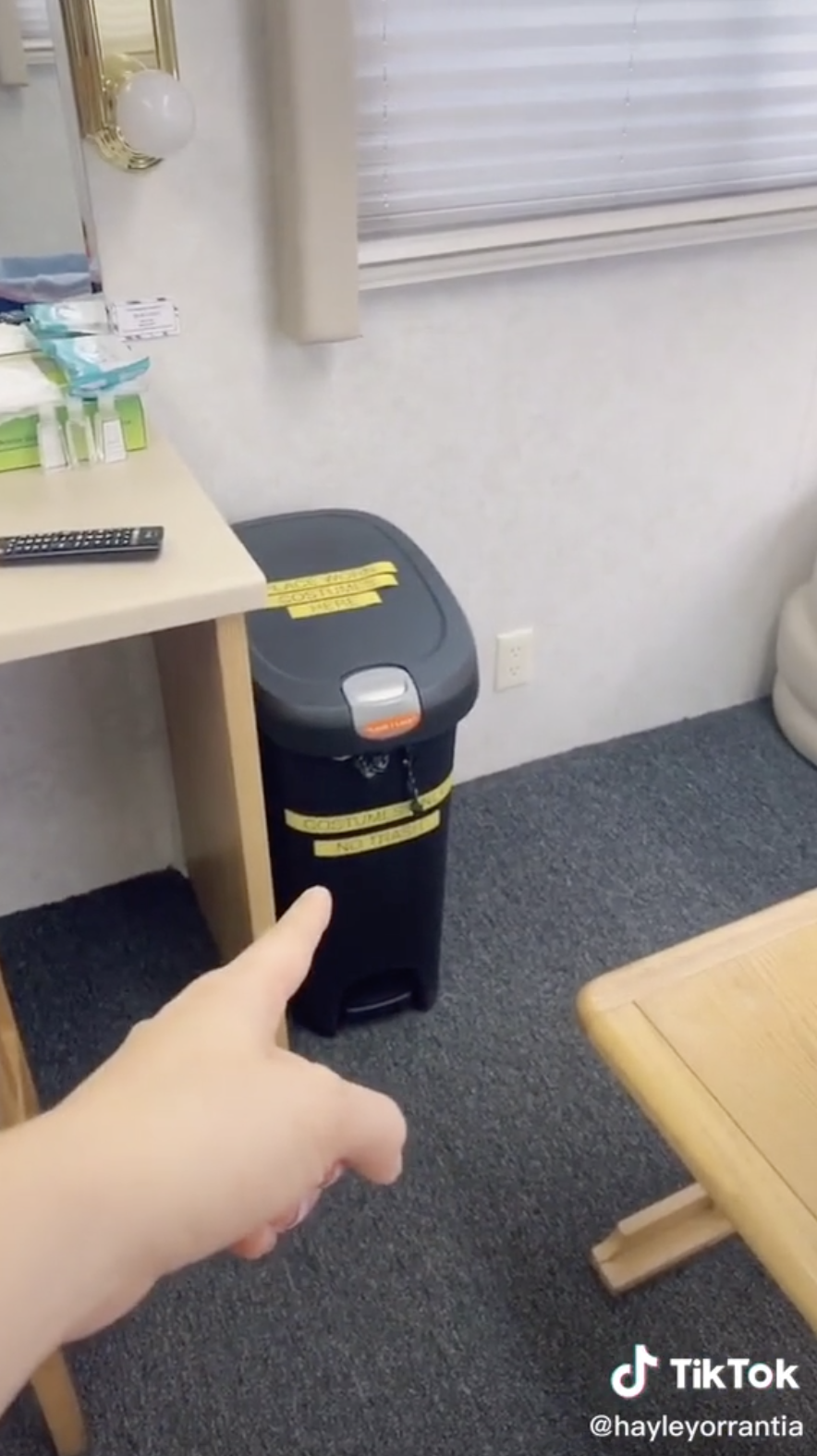 7.
Once they get to set, actors will be placed in a shared room, where they'll wait until they're ready to film — this room will also be where they hang out between scenes.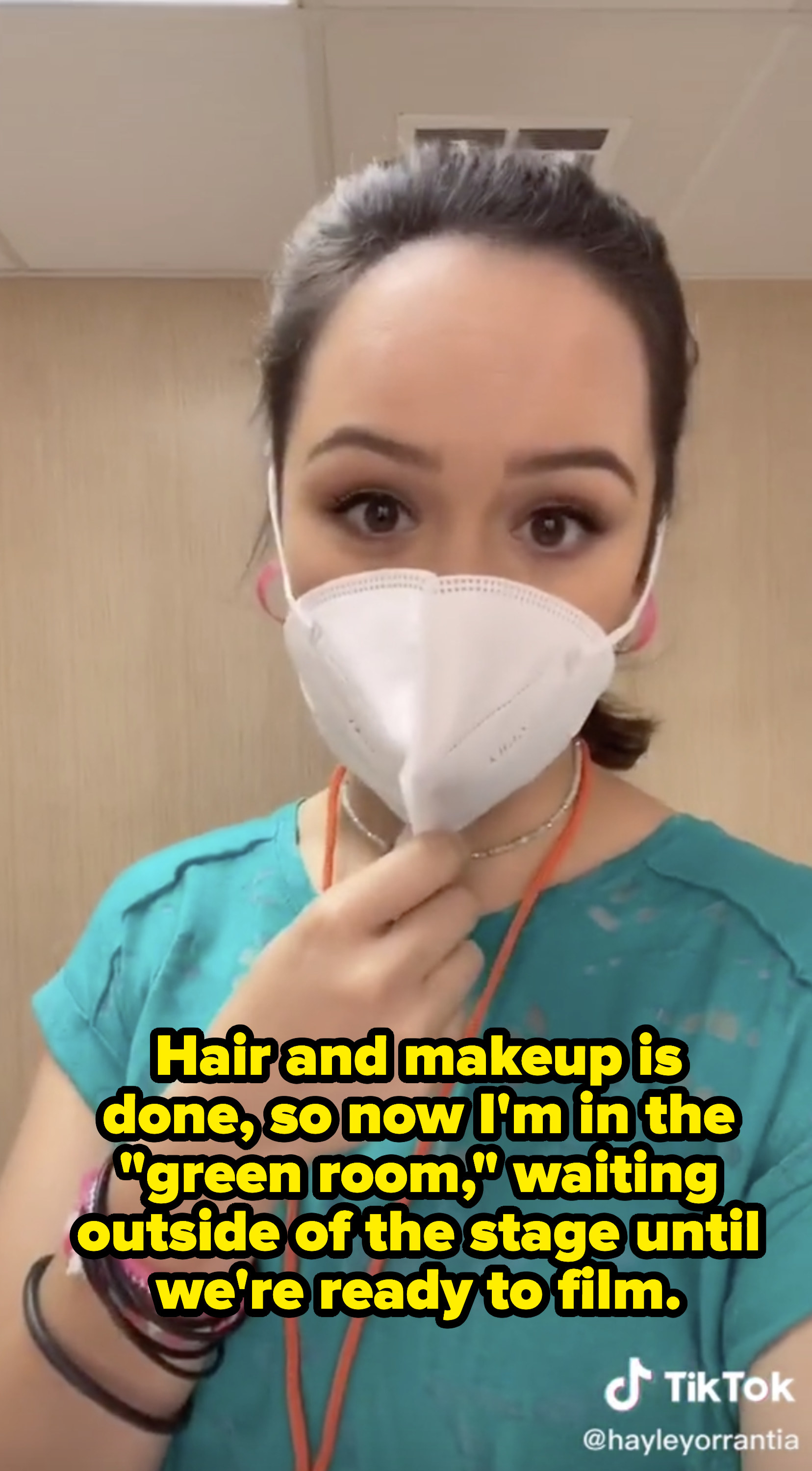 8.
In that room, every cast member has their own assigned chair with plexiglass separating them.
9.
Hayley also revealed that since The Goldbergs takes place during the '80s, the cast won't be wearing face masks on the show.
10.
However, they must arrive on set wearing a mask, and as soon as they finish their scene, they must put their masks back on.
11.
Finally, she shared how traveling to and from set has also changed. Now, the cast must wear their masks and distance themselves from each other and the drivers.
And that's just a glimpse of how The Goldbergs are making their eighth season during a pandemic. Let's hope some of our other fave shows are taking similar precautions! Stay safe, Hayley!