My Heart Just Got Bigger After Hearing That Taylor Swift Reads Jameela Jamil's Quotes Whenever She Feels Negatively About Her Body
"I really love that there are advocates out there being very vocal."
2019 has been a *great* year for Taylor Swift. She released Lover, she's got her movie Cats coming out soon, and she was named one of People Magazine's "People of the Year."
In her interview, she revealed that 2019 is "the year she found true joy," and one of the ways she did it was by trying not to feel so stressed about her body.
"I really love that there are advocates out there in the world being very vocal about the fact that aging is not a slow march to irrelevancy, death, and decay," she said.
Taylor also revealed that she loves Jameela's idea of being "body neutral," and that we shouldn't be thinking about our bodies as much as we do.
Earlier this month, Taylor was also on the December cover of British Vogue and talked about giving up "exercise control" during her twenties.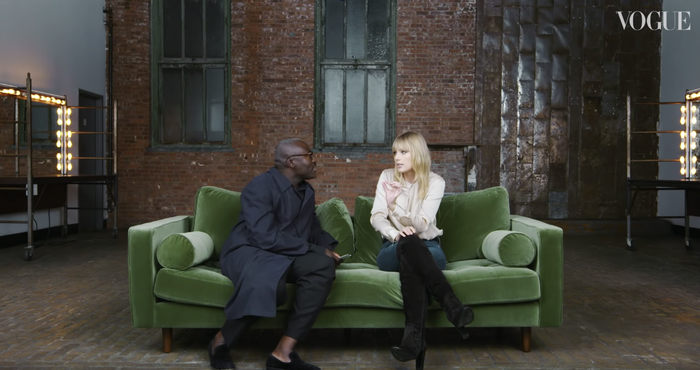 And she even mentioned her experiences with negative body image in her "30 Things I Learned Before Turning 30" piece for Elle.
So on top of all her other amazing accomplishments this year, it looks like she taught us a thing or two about body acceptance.
I guess all there is left to say is: We have no choice but to stan.