1.
First, when Pedro Pascal fully embraced his role as the internet's daddy, and even coined the phrase, "Daddy is a state of mind":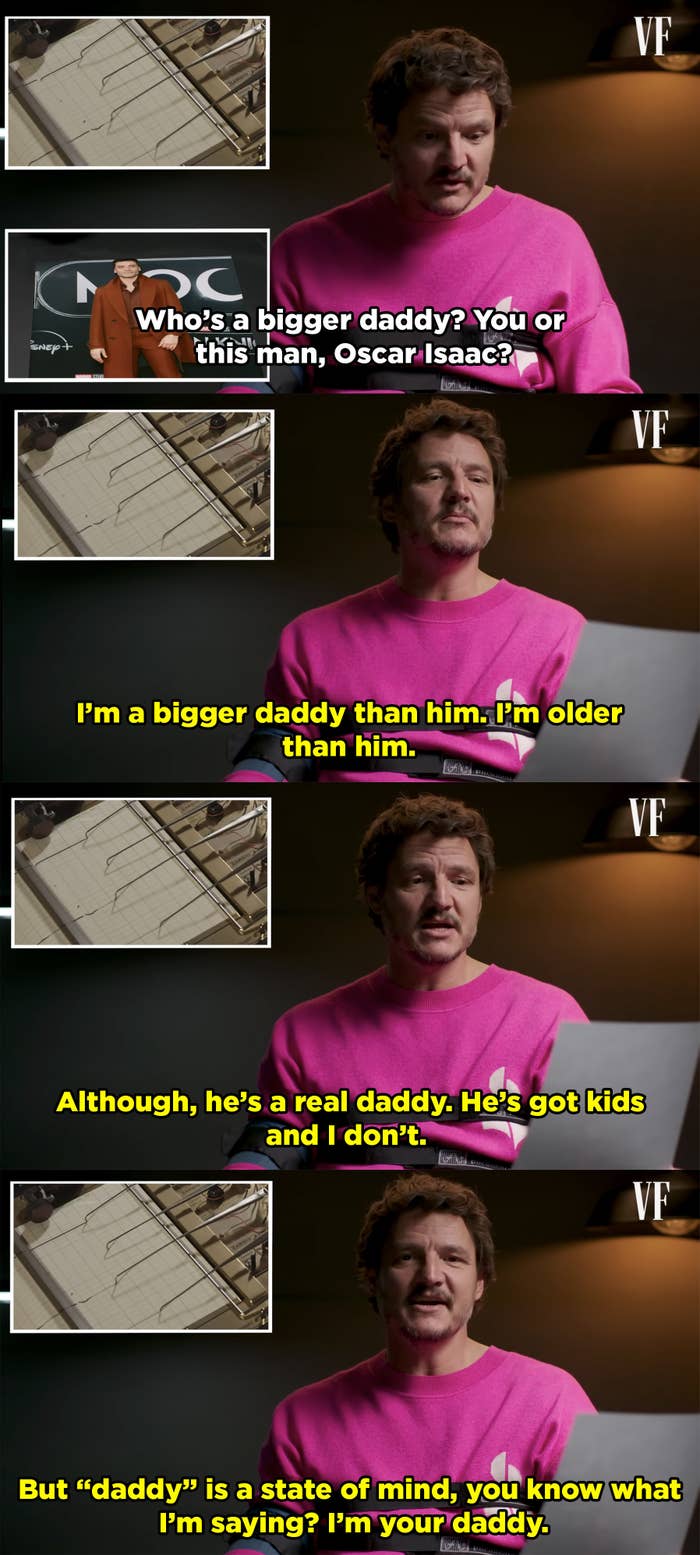 2.
When he took his daddy-ness a step further and asked the important questions, like what in the world is a "zaddy"?:
3.
And, when he read this thirst tweet and once again confirmed that he is our "cool, slutty daddy":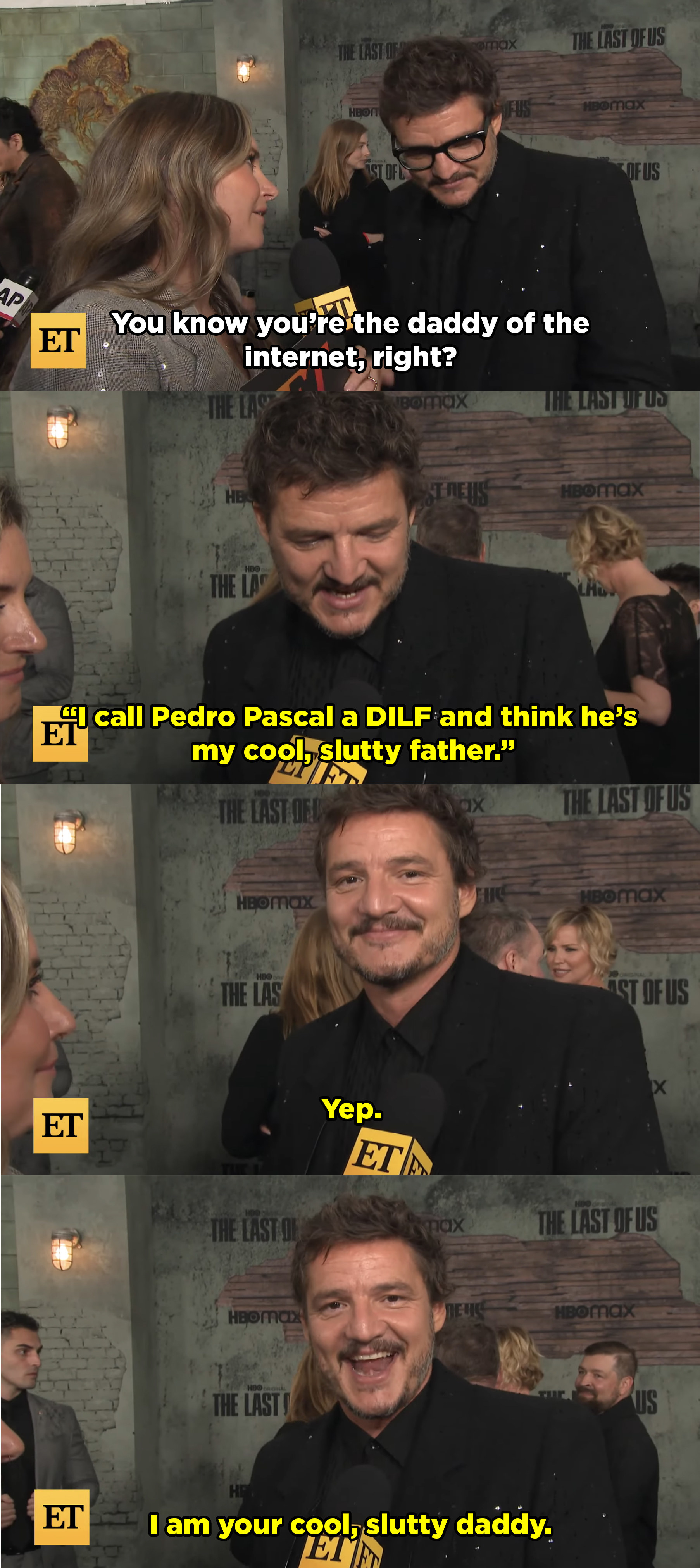 4.
When he gave this stellar one-sentence long book review that would make even Goodreads jealous: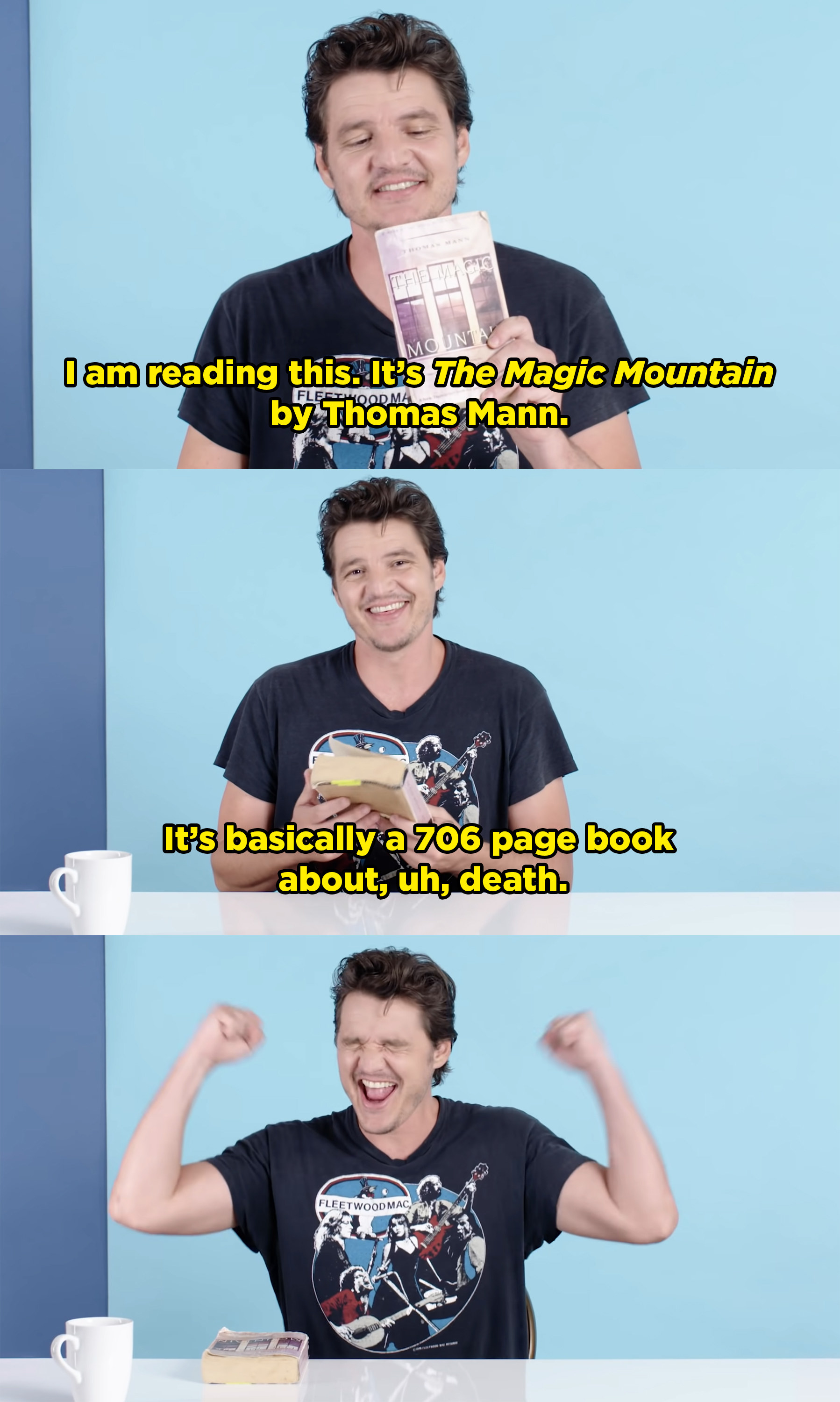 5.
When he told his best dad joke and things took a very dark turn: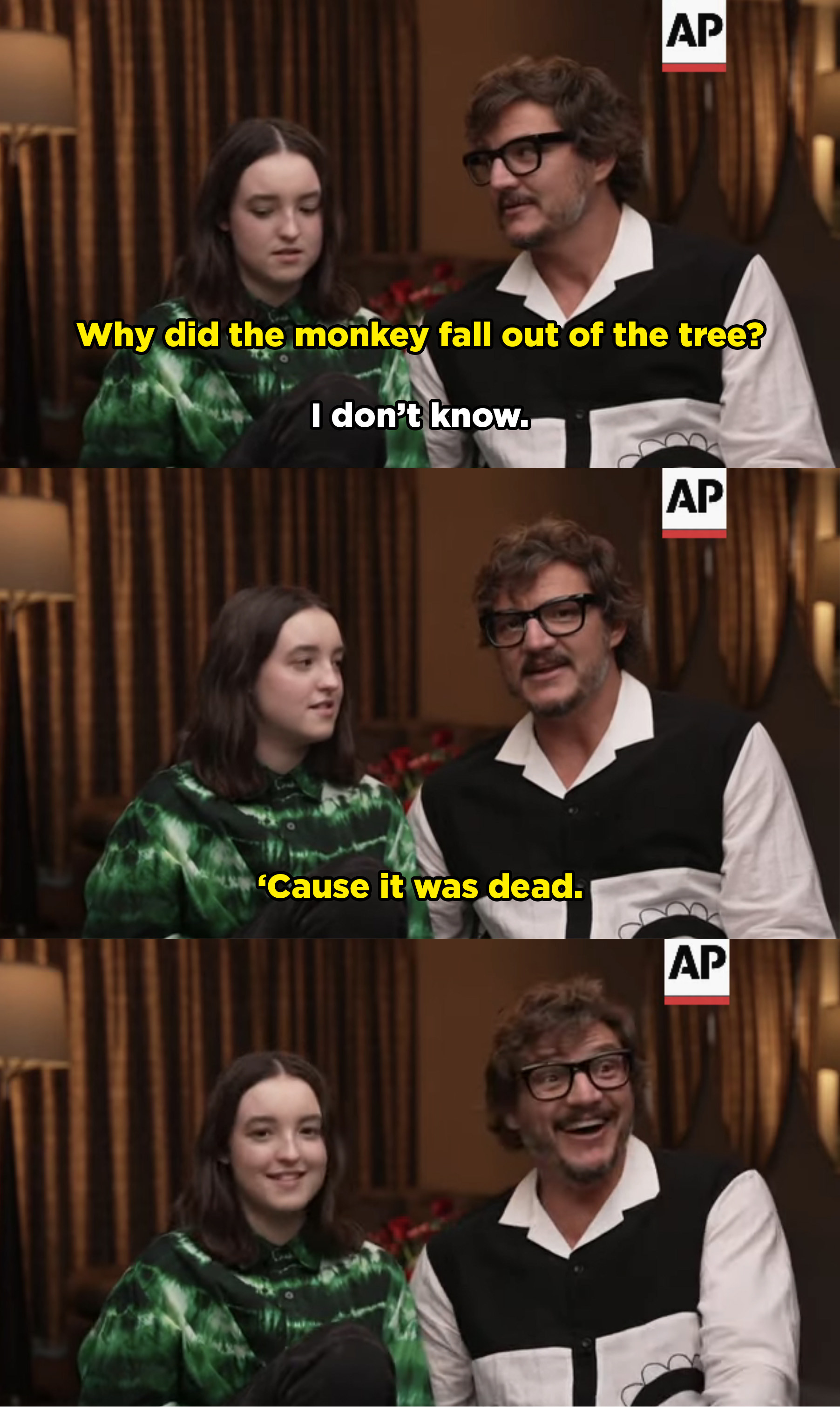 7.
When he did a literal spit-take on The Earliest Show because he just couldn't contain his laughter:
8.
When he took a lie detector test and realized that he subconsciously thinks he's a heartthrob and it gave him a new lease on life:

9.
When he imagined taking on the apocalypse in his versatile Game of Thrones robe:

10.
When he, fully of his own free will, told us what he's like when he's drunk:

11.
When he was on The Late Late Show With James Corden and had ZERO idea what was going on, but was just happy to be there:

12.
When he told Oscar Isaac that he does, in fact, look like a muppet:

13.
When he proved that no matter what interview he's in, he just can't not be sarcastic: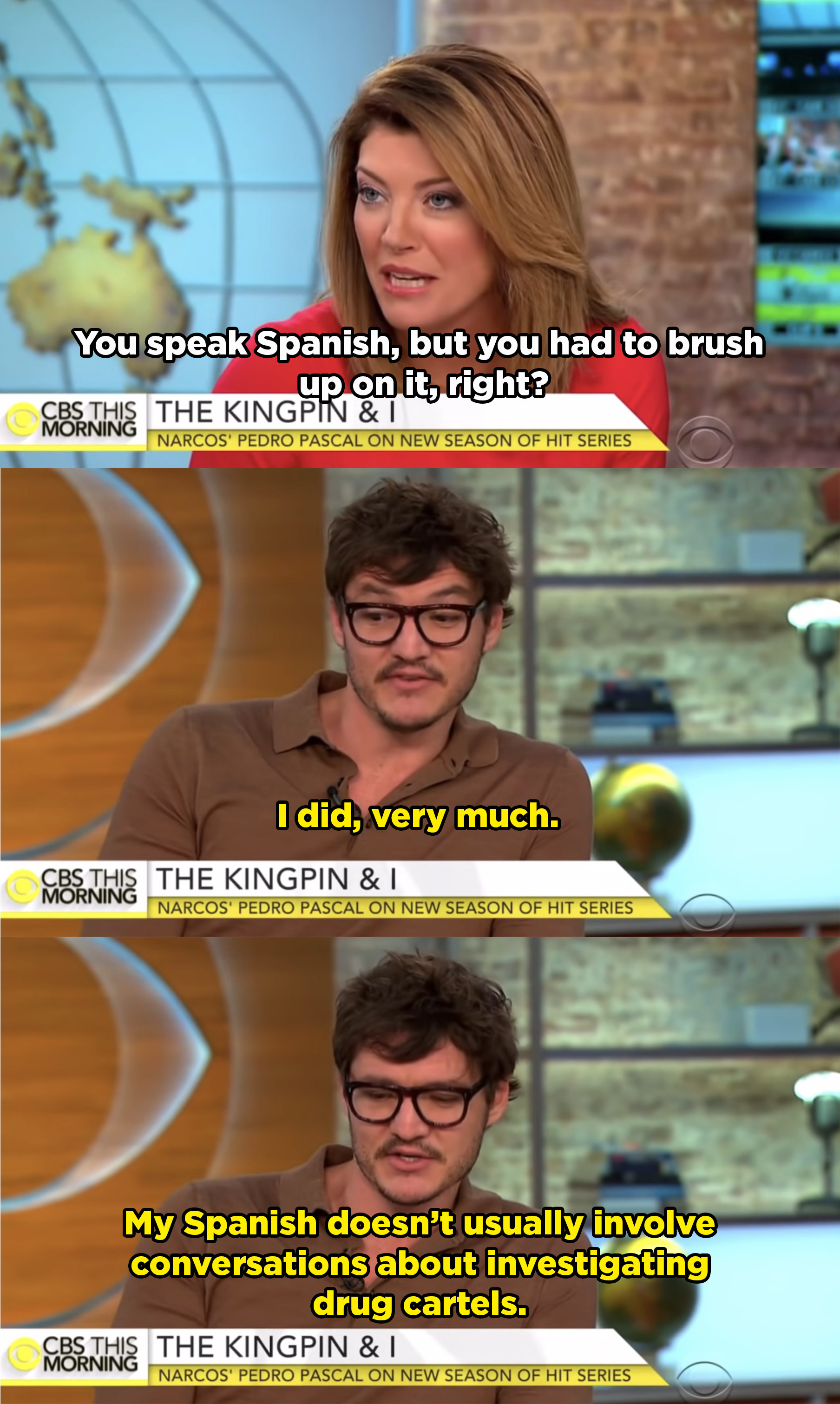 14.
When he appeared at the Community table read reunion and literally could not get his lines out because he was laughing so hard:

15.
When he announced to the world that he and Matt Damon have the best friendship anyone could ask for: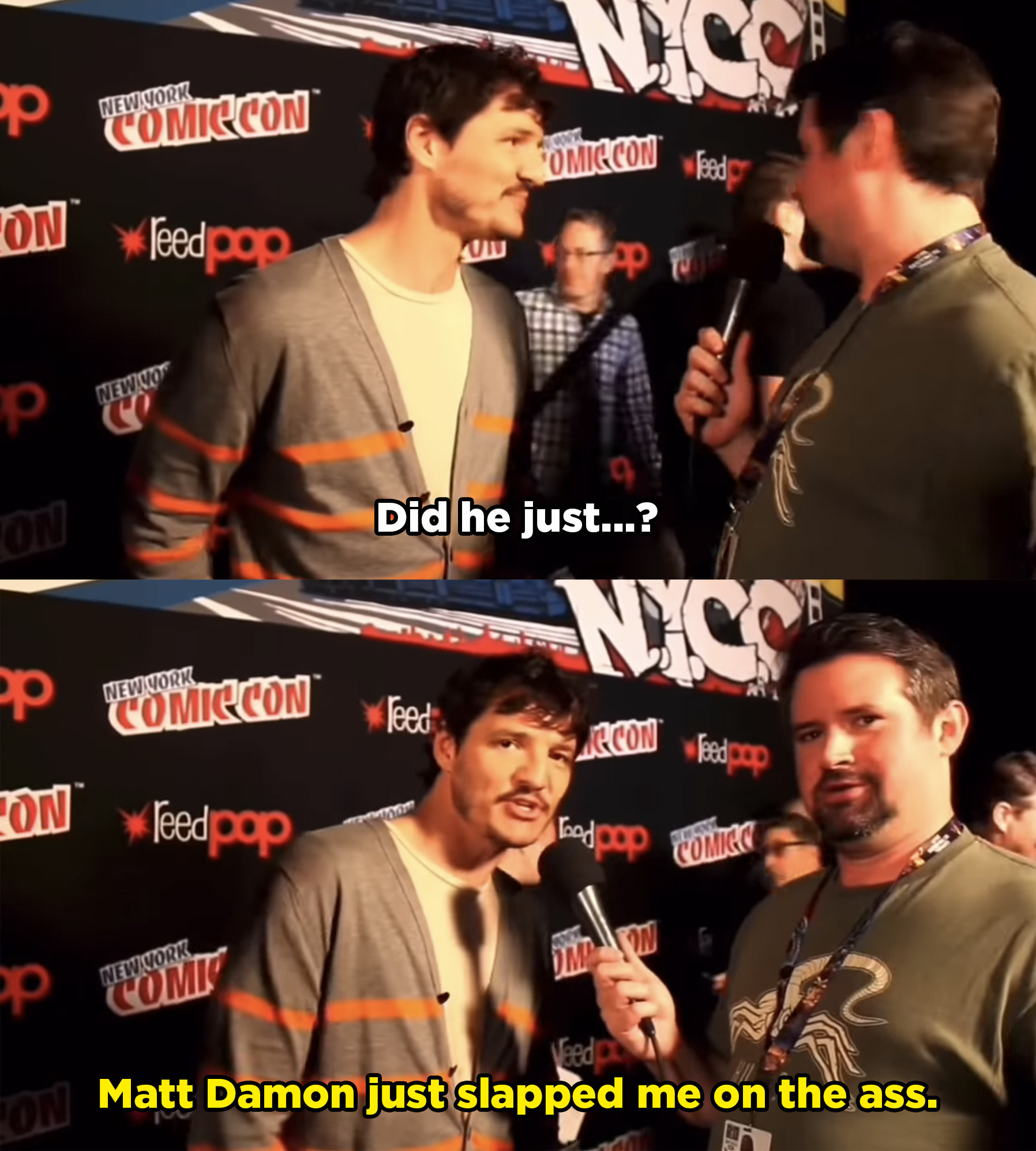 16.
When he clarified that yes, he does have a lot of text messages but only because he calls people instead of texting back:

17.
And finally, when he had this existential moment before successfully cracking a whip on national television: