I'm Living For Millie Bobby Brown's Sassy Clapback To Anyone Who Made Fun Of Her "Imagine" Cover
"...K bye xx."
In case you missed it, Gal Gadot and a bunch of other celebrities banded together to create a video of them singing John Lennon's "Imagine."
It was reeeeeaaaaalllllllyyy something.
Well, after Gal posted her video, fans began filming their own "Imagine" covers and tagged her, so she would post them to her Instagram story.
But here's where the story gets a lil' bit wild. One fan found a super old video of Millie Bobby Brown singing "Imagine," posted it on her Instagram story, and tagged Gal.
Surely enough, Gal POSTED IT.
And naturally, people had thoughts about Millie's video.
But now, it was Millie's turn to respond and she clapped back by recording ANOTHER "Imagine" cover.
This time, Millie uploaded her cover on TikTok and shadily captioned it "...k bye xx."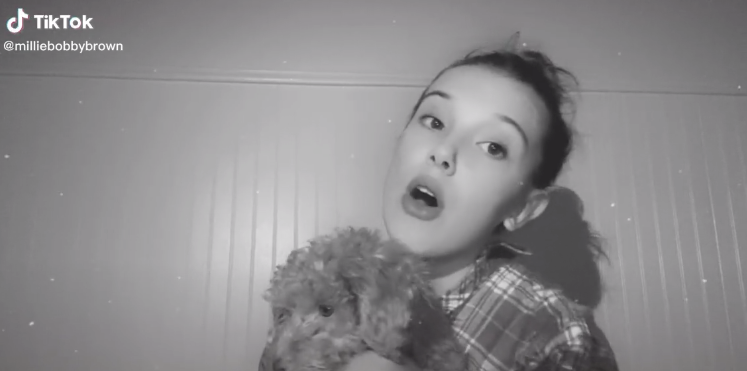 And in the video, Millie begins singing "Imagine" the way it's written, but she ends it with her own little twist.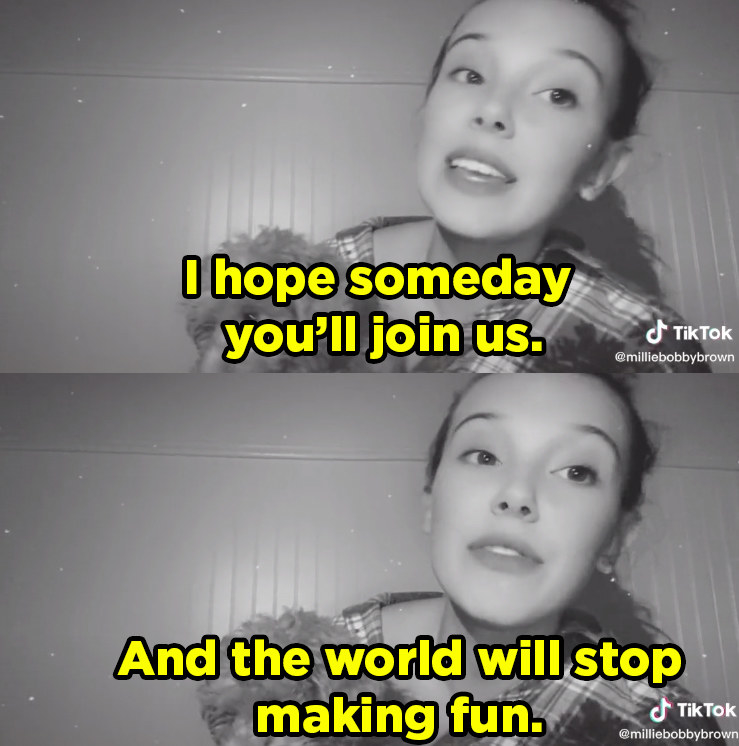 So, if anything's gonna come out of this, let's take a lesson from Millie and try making the internet a kinder place to be!
What do you think about this whole "Imagine" video debacle? Let us know in the comments below.