So the other night I was scrolling through TikTok, getting my daily dosage of Renegade dance attempts and just having some good ol' fun.
And realized that the kid sitting next to David wasn't just any regular kid, it was Mason Disick — aka Kourtney Kardashian and Scott Disick's son!!!!!!!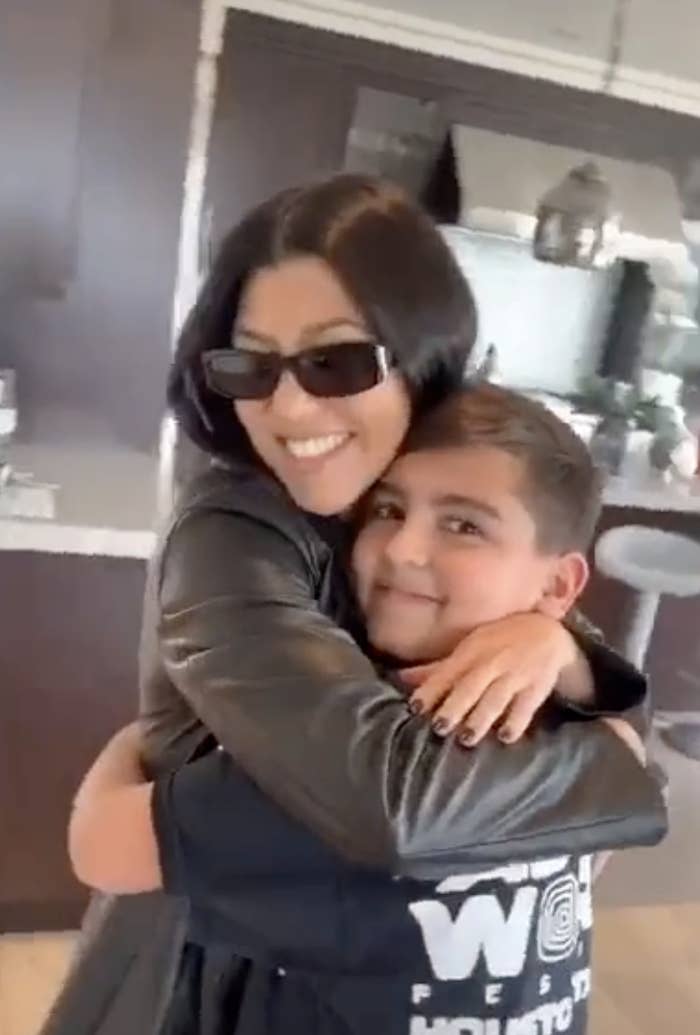 You may remember him from his many appearances on Keeping Up With the Kardashians.
He's still relatively a new to the app, but at 10 years old he already has over 71.8K followers and counting.
And his videos are exactly what you'd expect to find on TikTok. He dances:
He takes us through his night routine:
He jokes around with his friends:
And he vibes, of course:
If you look closely, you can see his younger siblings Penelope and Reign, and cousins North and Saint in the background!
So now I'm just gonna sit with this information for a little bit and think about how old I actually feel.