To celebrate the release of Katy Keene and Fantasy Island, Lucy Hale popped into BuzzFeed to answer some of our burning questions!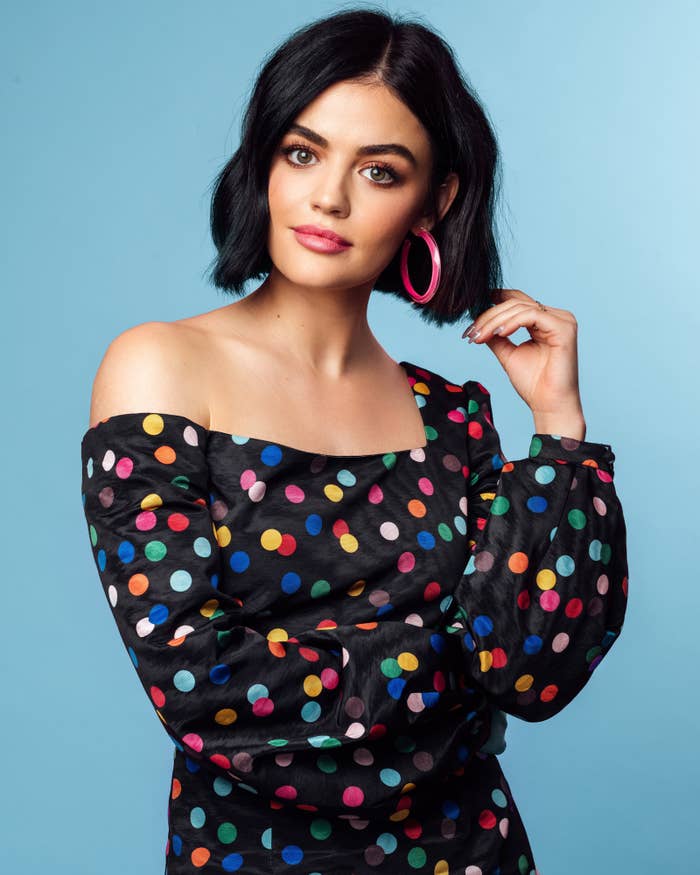 We found out what it was like filming the Riverdale/Katy Keene crossover, which song she'd sing at Molly's Crisis, and which ~familiar faces~ we may see in upcoming episodes of Katy Keene.
What was it like filming the Riverdale/Katy Keene crossover with Camila Mendes?
Do you prefer acting in movies or TV shows, and why?
If you could bring one PLL character to Katy Keene, who would it be and why?
What song would you sing at Molly's Crisis?
Do you have any ideas for future crossovers with Riverdale or Chilling Adventures of Sabrina? Or can you tell us if we'll see any more crossovers in the future?
Do you have any stories from filming Katy Keene with Ashleigh Murray?
People often compare PLL with Riverdale. Do you think they're similar?
Which project of yours would you rewatch right now if you had to?
What's your favorite outfit from Katy Keene so far?
Which TV shows are you currently obsessed with?
Besides Josie, which Riverdale character would you love to make a cameo on Katy Keene?
Who do you relate to more: Katy Keene or Aria Montgomery from PLL?
Finally, would you rather spend a day fighting crime with Archie, Betty, Veronica, and Jughead OR fight a demon with Sabrina Spellman?
Want more Lucy Hale in your life? Watch Katy Keene Thursday nights at 8 p.m. ET/7 CT on The CW and check out Fantasy Island in theaters now.