Good news! Now we can all finally find out what percent "that bitch" we are.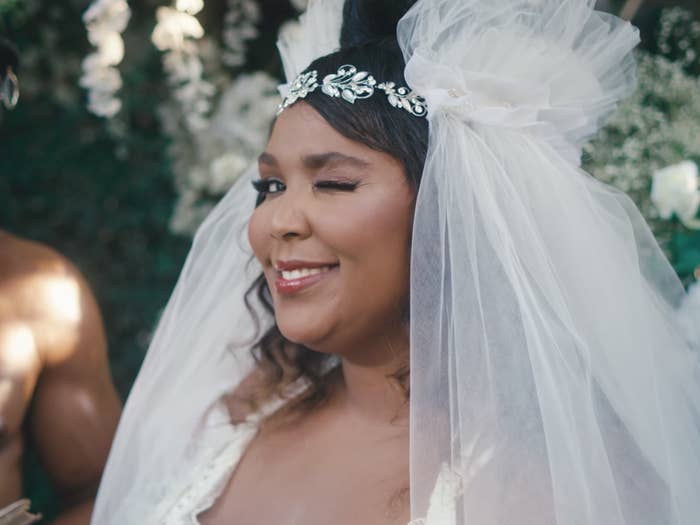 All thanks to Lizzo and Spotify, who collabed to create this "DNA test."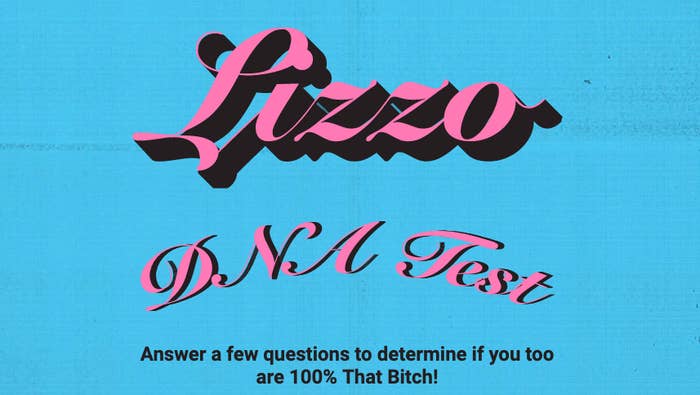 First things first. You have to find (or take) a bomb selfie that embraces your inner bitch.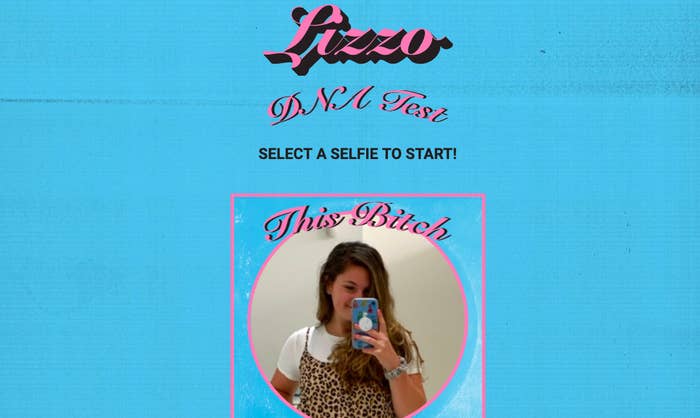 Then all you literally have to do is answer some questions about yourself and your relationships.
I took the test and I found out that I'm actually 63% that bitch.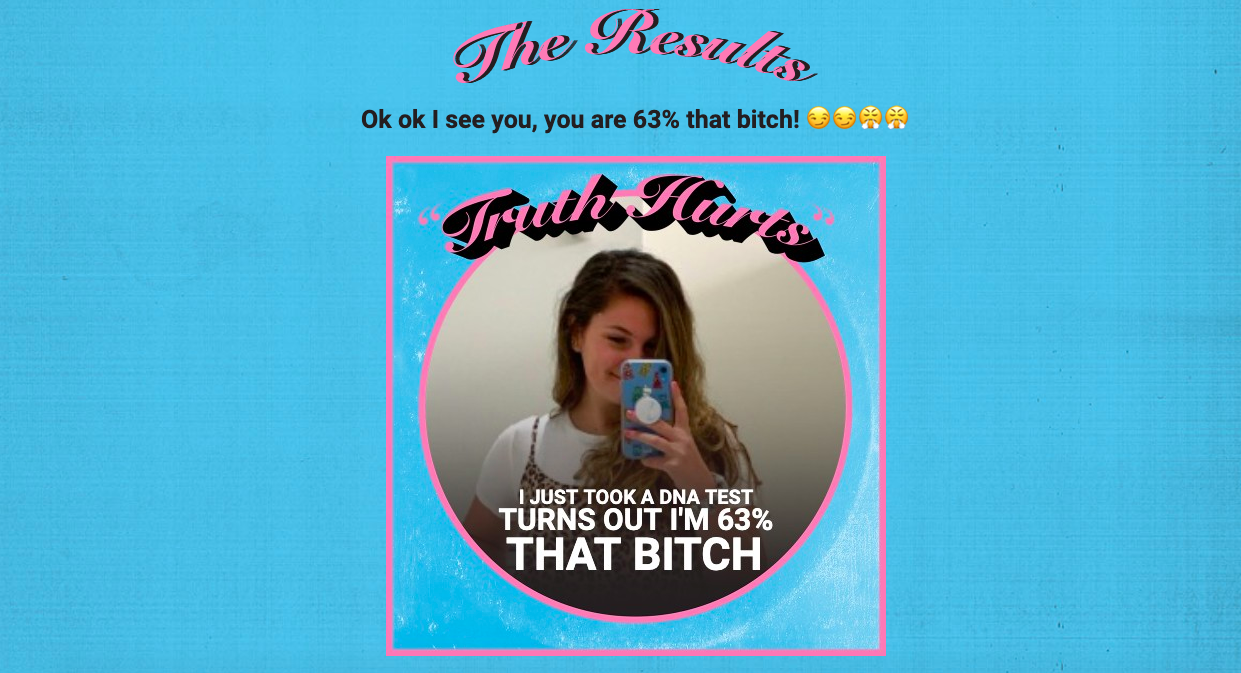 Lizzo, of course, is 100% that bitch.
And the people of the internet are having fun trying it out too.
But now it's time to take matters into your own hands and find out if you are, in fact, 100% that bitch.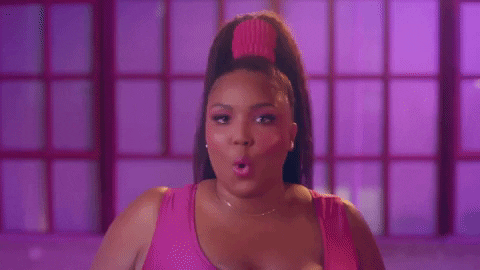 Oops. Something went wrong. Please try again later
Looks like we are having a problem on the server.
So, are YOU taking the quiz to find out what percent "that bitch" you are?

Let us know your percentage in the comments!