Lady Gaga's "Stupid Love" Music Video Finally Premiered And Suddenly I Stan Kindness Punks And '80s Synth
"Talented, brilliant, incredible, amazing, showstopping, spectacular, never the same, totally unique." —Little Monsters rn
The wait is finally over, Little Monsters! LG6 is coming and we already have a brand spankin' new single called "Stupid Love."
And the video is truly everything I needed it to be.
It starts in the most Gaga-esque way possible and delivers just a lil' bit of backstory about a world in war and conflict.
Until finally our Mother Monster shows up with her posse of "Kindness punks."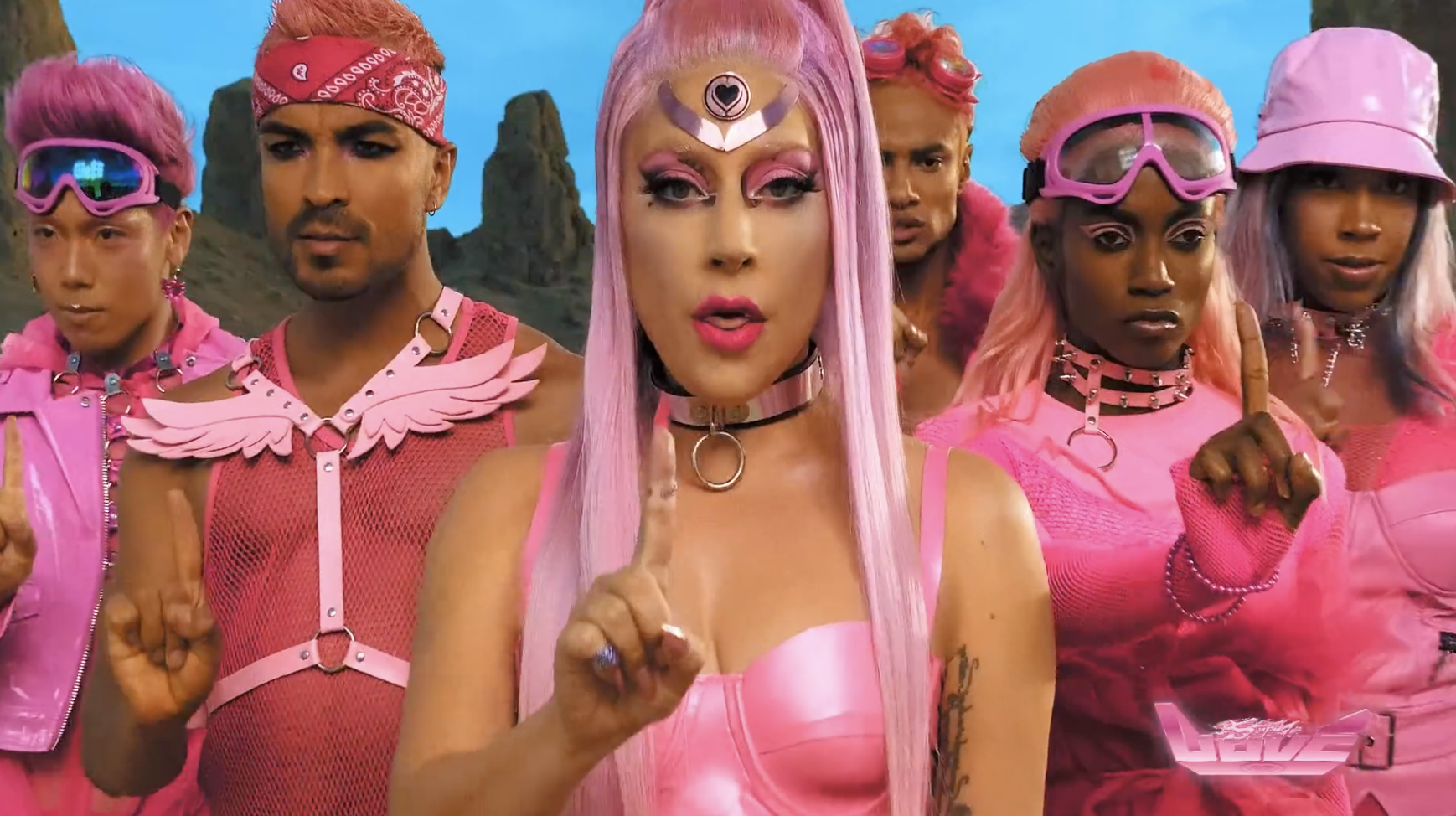 And they save the world with the power of killer dance moves and some '80s synth.
Long story short, it's a total bop and it's everything I needed from a Gaga single.
And lemme just say, the stans are THRIVING today:
So, be honest. How many times did you listen to "Stupid Love" today? Tell us in the comments below.