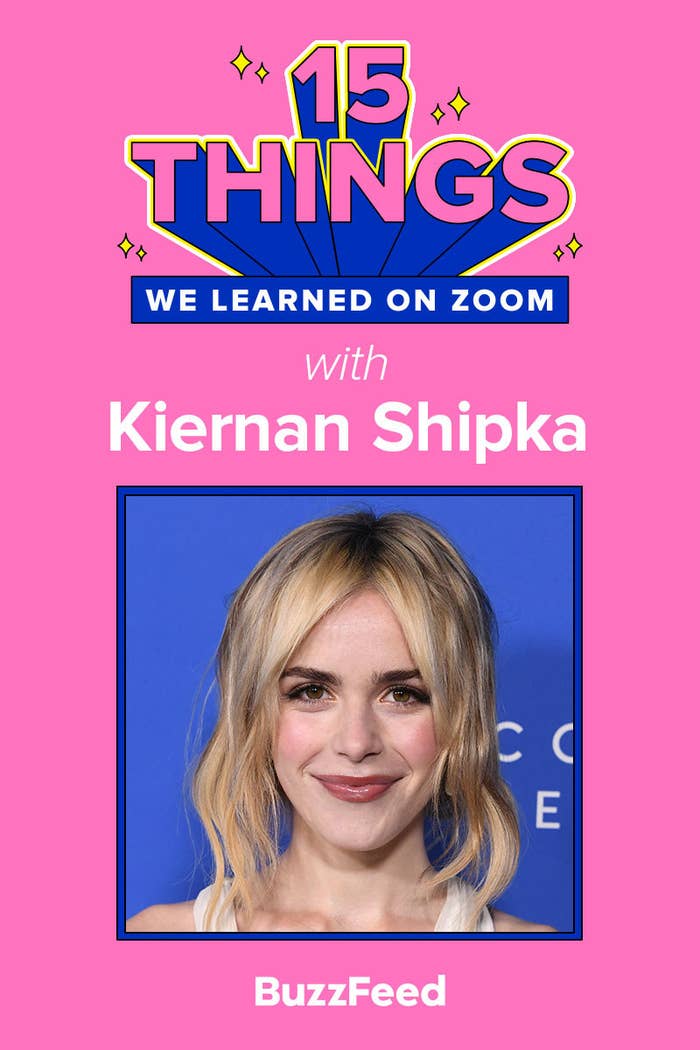 1.
First, what made you want to sign on to do Wildflower?
Oh man, I mean, I read the script in the summer of 2021. I cried, and I loved the movie, I loved the script. I loved the character. And then I talked to Matt,[Smukler, writer and director] and was so moved by pretty much every chat that we had. At the end of the day, it kind of felt like an obvious yes, to me.
This is a movie I would love to watch if I was not part of it. And I really also loved the character of Bea, I loved the way that she was written. I felt like I really got her on a level that I really was excited about. I also felt like she was really far away from me in so many ways, but that made it an exciting challenge. There was just everything going for this project.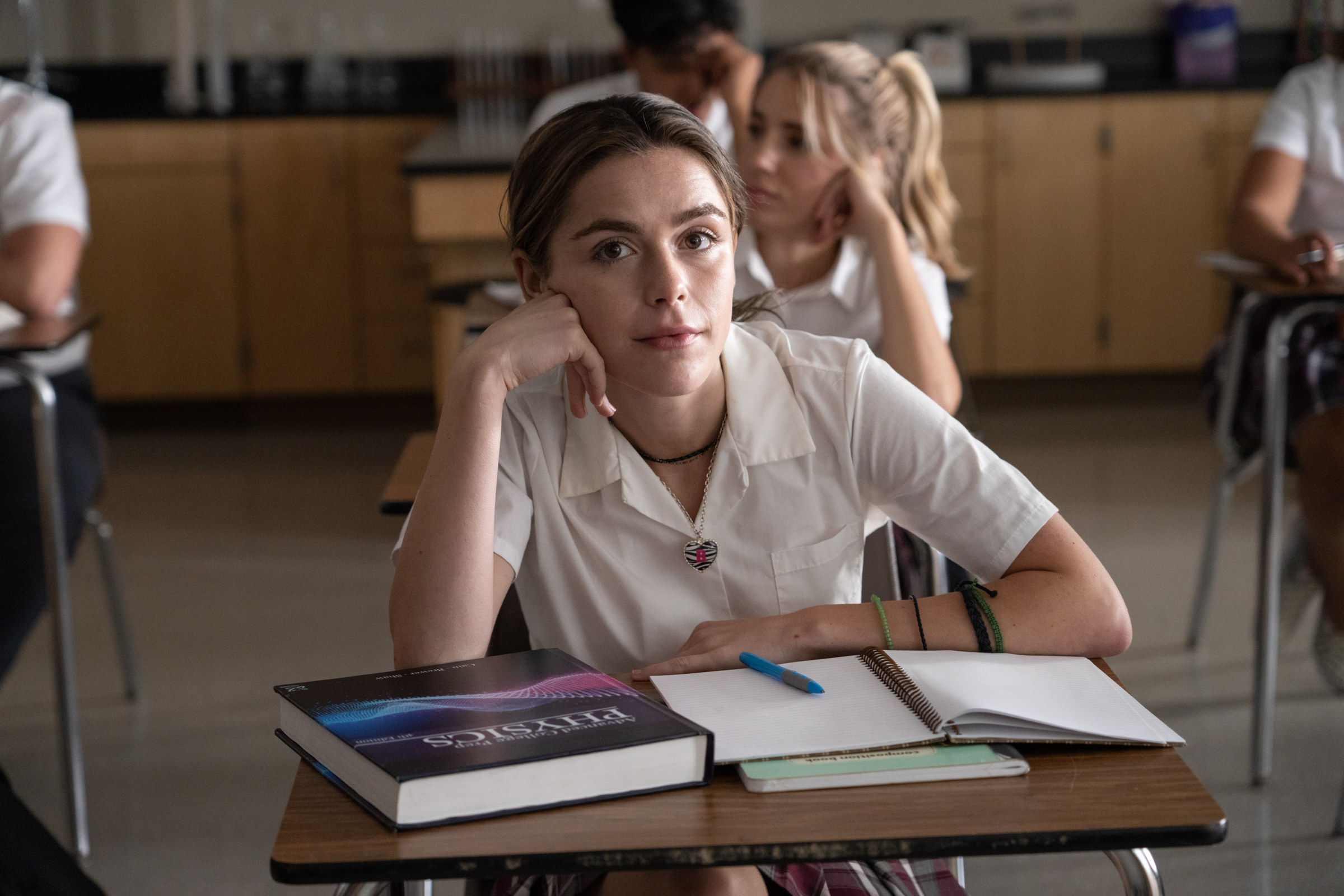 2.
Wildflower is based on an actual family. What was it like taking on this role of a real person vs. playing someone totally fictional?
I think the whole reason why I love this movie so much is that it kind of feels so real. Like even when we were filming it, we didn't have too much time to actually film it. It immediately kind of locked us into this feeling like a family. It's hard to really even describe, but there was this sense of reality just sort of woven through because it was such a grounded story. You know, I'm used to a lot of witchcraft things. And this was like, "Oh, we're talking about real family stuff here." It's not better, or worse [than a bigger production], it's just this different sort of feeling.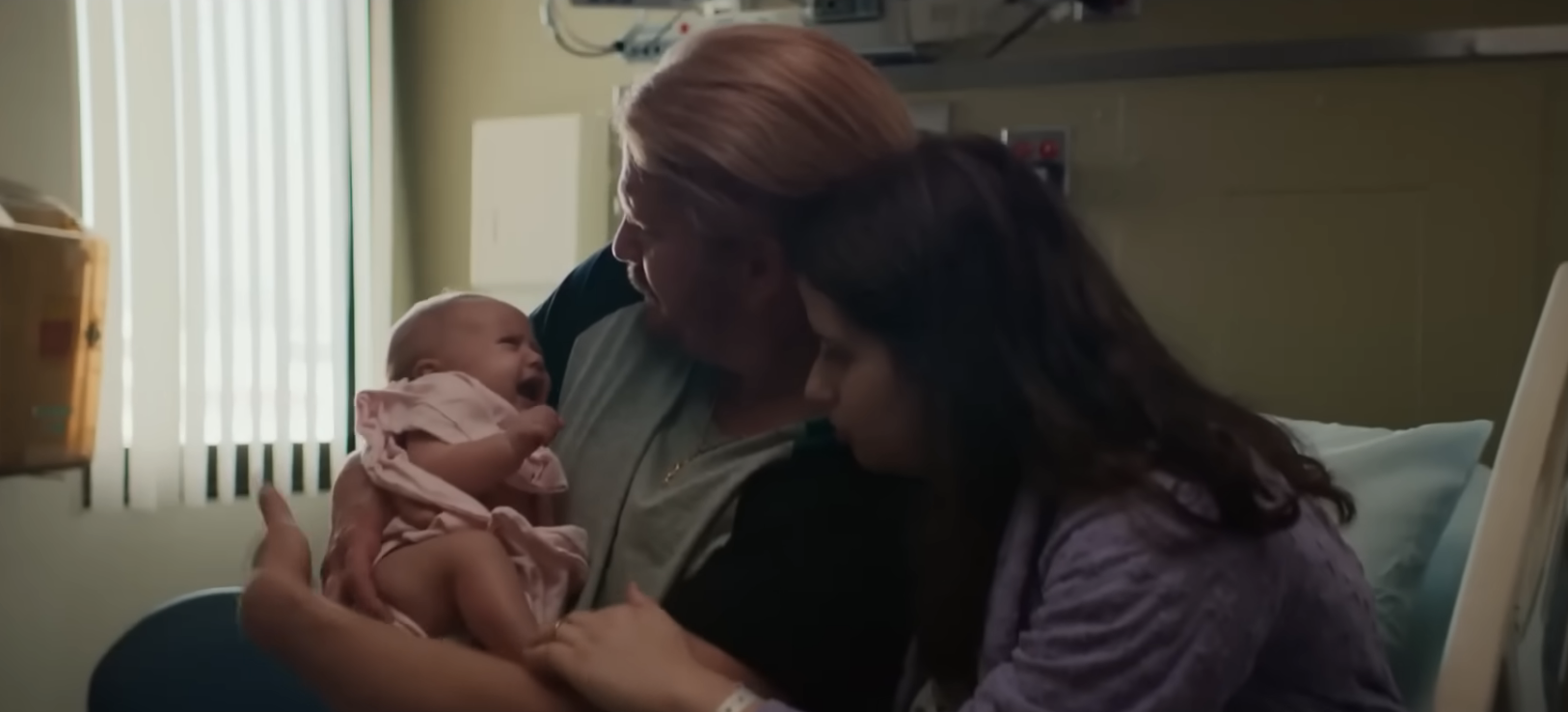 3.
Did you get the chance to meet the real-life "Bea" or her parents while making the film?
No, Matt wanted to keep it separate. We had chats about it and we had to figure out what we were going to do there. The end call was that we were gonna keep [the movie and the family] separate, just because it's such a fictionalized version. I think he wanted my version of Bea to be pretty different.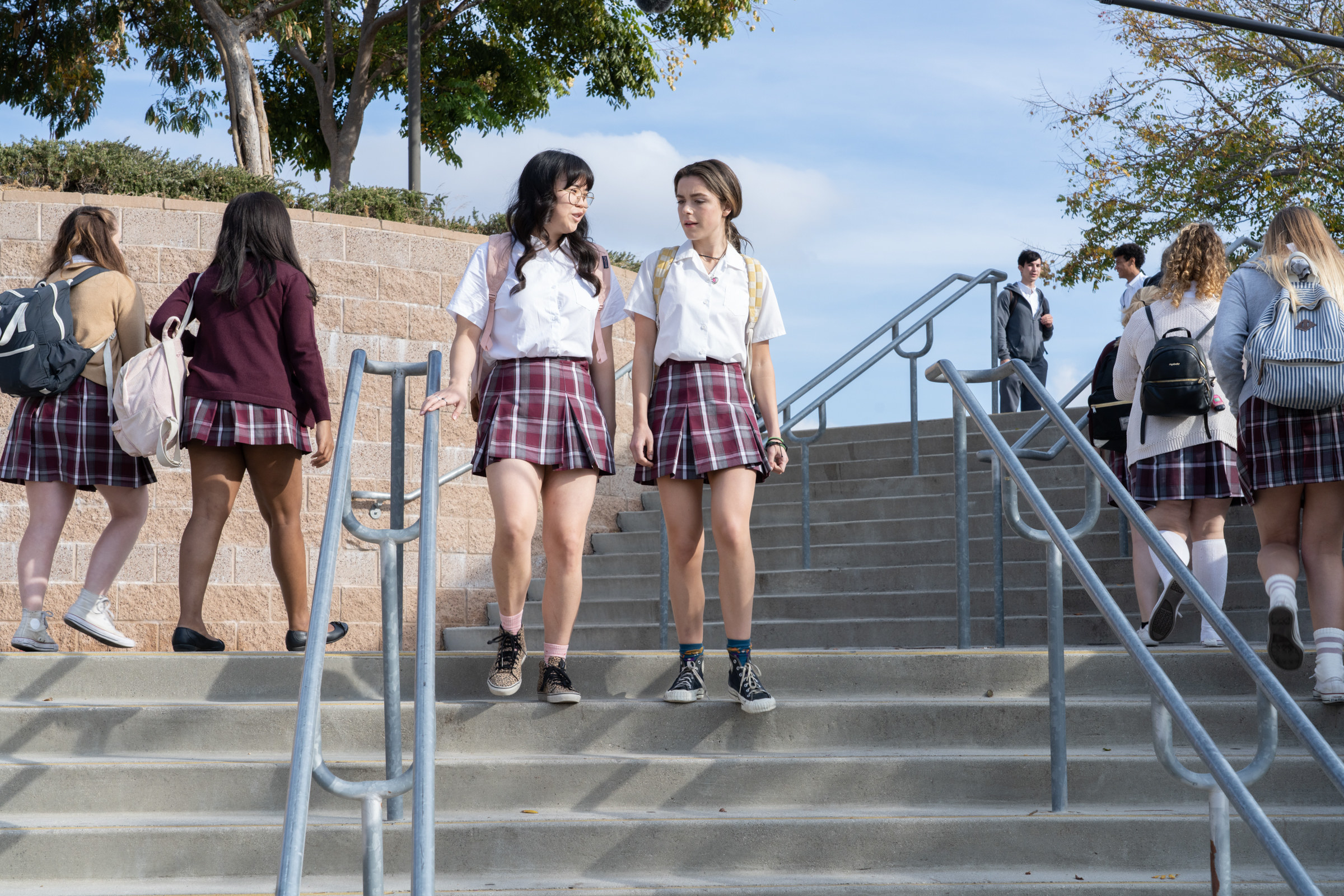 4.
What's a role people would be surprised to hear you auditioned for?
Oh my gosh. Primrose Everdeen [from The Hunger Games movies].

BuzzFeed: No way! That could've been such a totally different franchise if you were cast. 
I also auditioned for Cory in the House. And that's probably the biggest blow to this day. It was a masterpiece and I really wanted to be a part of it.
5.
Who was your childhood celebrity crush?
Cole Sprouse. 

BuzzFeed: What was it like guest-starring on Riverdale with him? 
I manifested it! When I was six years old, I had a poster of him in my room. And I would smooch it occasionally, which is so embarrassing. But I know I love him. He's great. He's a buddy.

6.
Chilling Adventures of Sabrina had some wild storylines over the years, what was one storyline that shocked you to your core after reading it in the script?
When I learned that I had to play two versions of myself. I think I was a little like, "Okay...here we go. I guess that's what we're doing now." And it was so fun. It was the most fun I had. I loved it so much. But [at first] there was this moment of like, "Oh, I'm working really hard already. Now there's two of me. What?"

7.
As you mentioned, in comparison to some of your other projects like Chilling Adventures of Sabrina or Mad Men, Wildflower was much smaller production-wise. What's it like going from these bigger more heavily produced shows to an indie movie?
It's amazing. I love the variety in what I get to do. It's really fun. There's pros and cons to everything, but there are so many pros to all these different types of things that I get to do. I love it. I love when it feels like you're sprinting a marathon, that's kind of how these smaller movies sometimes feel. And by the end, you're just such a family. It really is a beautiful kind of bonding experience.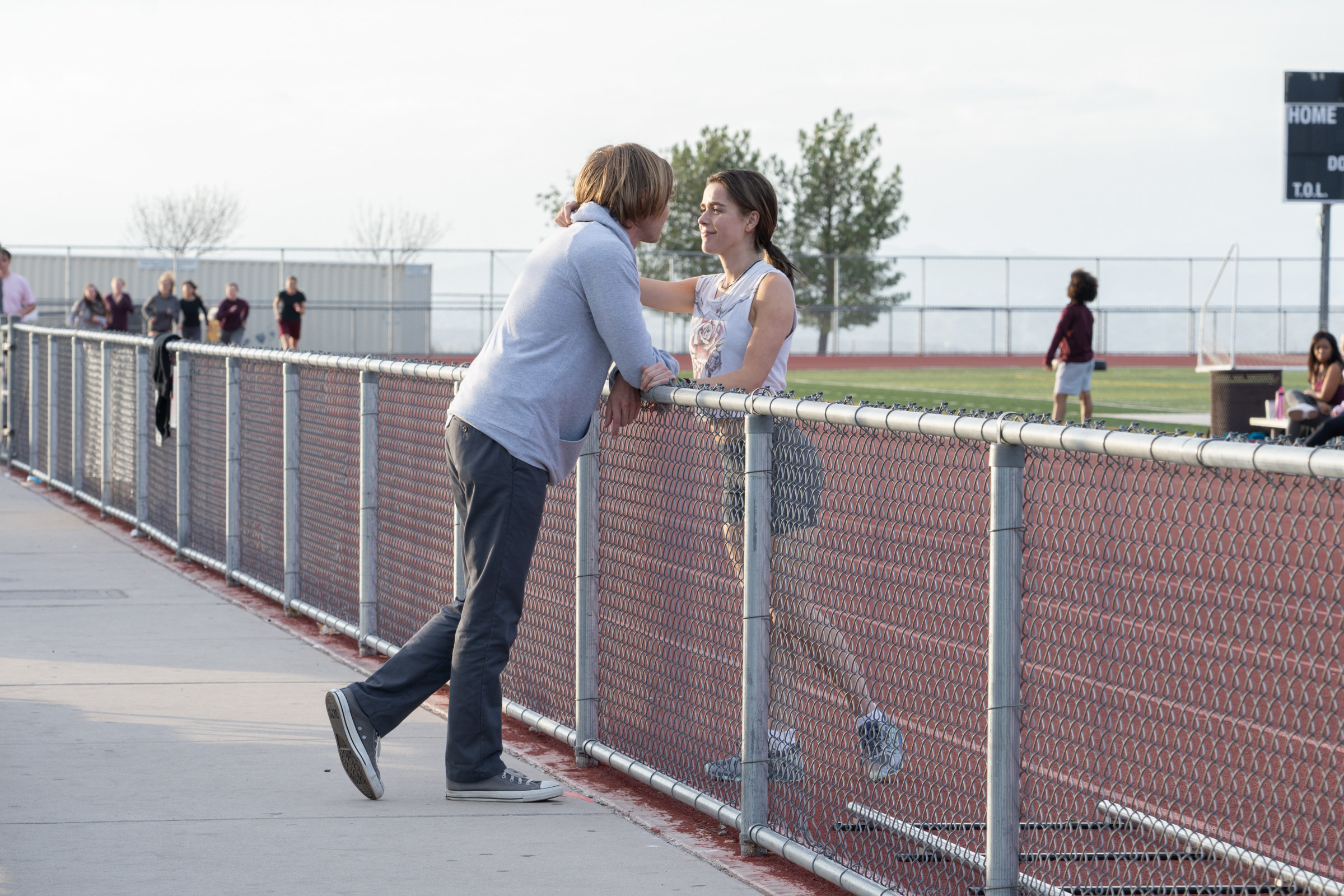 8.
Over the course of the film, there are so many poignant moments with Bea as she struggles with the decision to stay home and take care of her parents or leave for college and follow her own dreams. Is there a scene you're most proud of?
I think the scene where Bea kind of loses it at her parents was a really painful scene. Performance-wise, as an actor, I felt like it was a really intense experience and a really truthful one. It was really challenging and it was also really rewarding. There was a sense of going for it and then reaching a level of truth and deepness. Ever since then, I want to do it again. I know I can go there. I think that it's always important to prove to yourself that you can do certain things. But that sort of level of, like, pain and emotion in that scene was really, it's hard to describe. Like, it's hard to say it was fun, but it also wasn't miserable. It was this sense of catharsis and real emotion that I felt was pumping through me.
Samantha [Hyde] and Dash [Mihok] are just so beautiful as humans and as actors. They were so kind and supportive. I think about that scene a lot.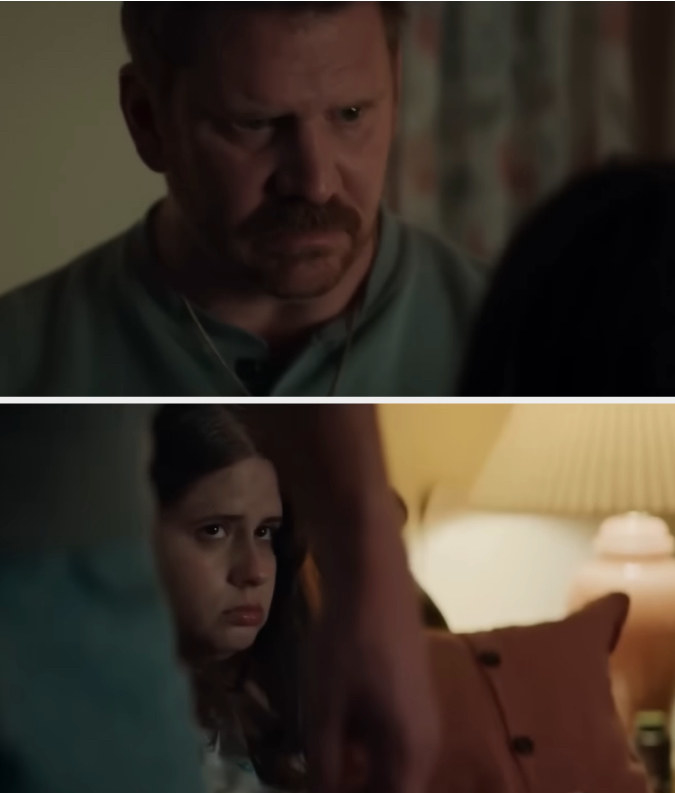 9.
Disability representation activist, Elaine Hall, consulted on the script, too, did you get a chance to meet or work with her at all?
I never got a chance to meet her, but I know that Matt worked really closely with her and Morning Moon. I really feel like this movie is so thoughtful. And the fact that there's authentic casting and really beautiful representation in this movie makes me really proud to be a part of it.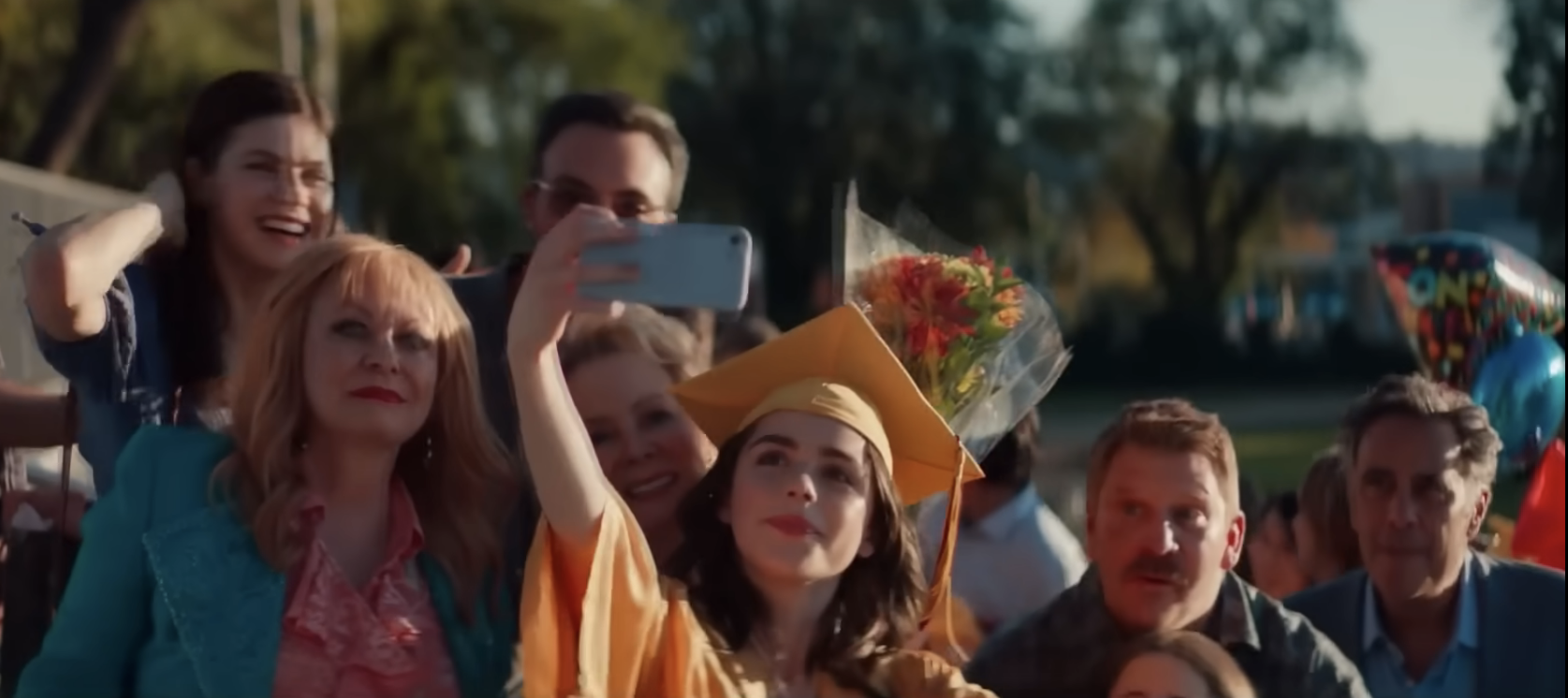 10.
What's the most starstruck you've ever been?
Tony Hale. I met him for the first time in 2014 at the Emmys. But he's a buddy now. He came to my Christmas party. He was the first person to show up. Like, you know, when you're waiting for the first person to show up and you don't know who it's going to be? And then it's Tony? It's crazy. It was wild. It made my life. He's lovely. He's the best. But the first time I saw him, it was Arrested Development and Veep, both overtaking most of the space in my brain. And I didn't know what to do. I couldn't even speak anymore.

BuzzFeed: That's very on-brand for him to be the first one at the party. 
And he didn't leave first! He just showed up first. Love it.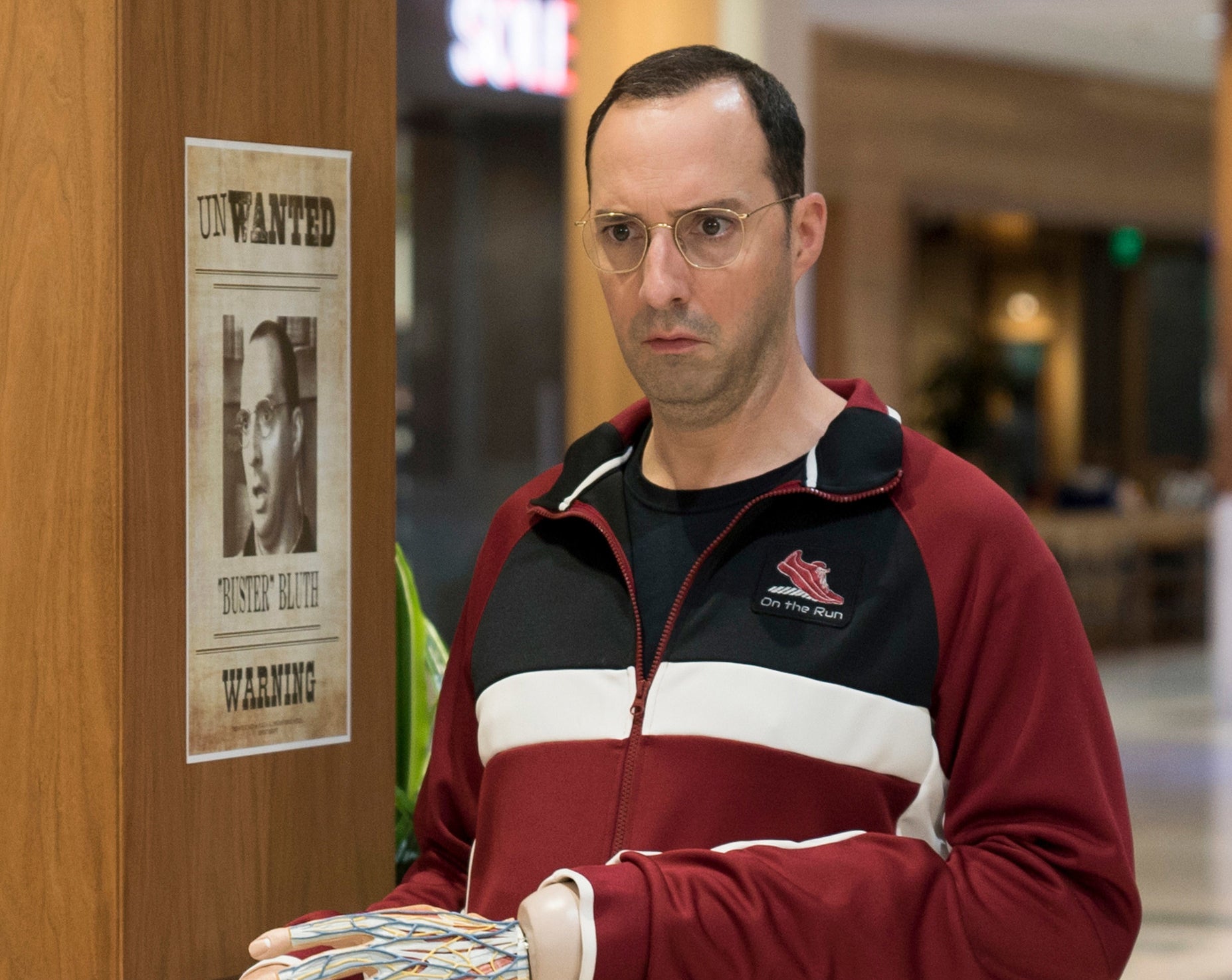 11.
The film's supporting cast is also really impressive with Jean Smart, Jacki Weaver, and Brad Garrett. What was it like meeting them for the first time and finding out they'd be your on-screen family?
Literally every time someone brings it up, I'm still not convinced this is real. I'm still processing a year and a half later the fact that they're in this movie. But it was amazing. They're as pro as it gets. And every little bit that I got to work with them was amazing. Being in a coma [as Bea] and watching them work was also extremely thrilling. I definitely didn't keep my eyes closed for all of that. 
They're all just lovely, wonderful people and it was just a joy. I think it speaks to the movie and how powerful and lovely the whole thing is, because all these people wanted to do it.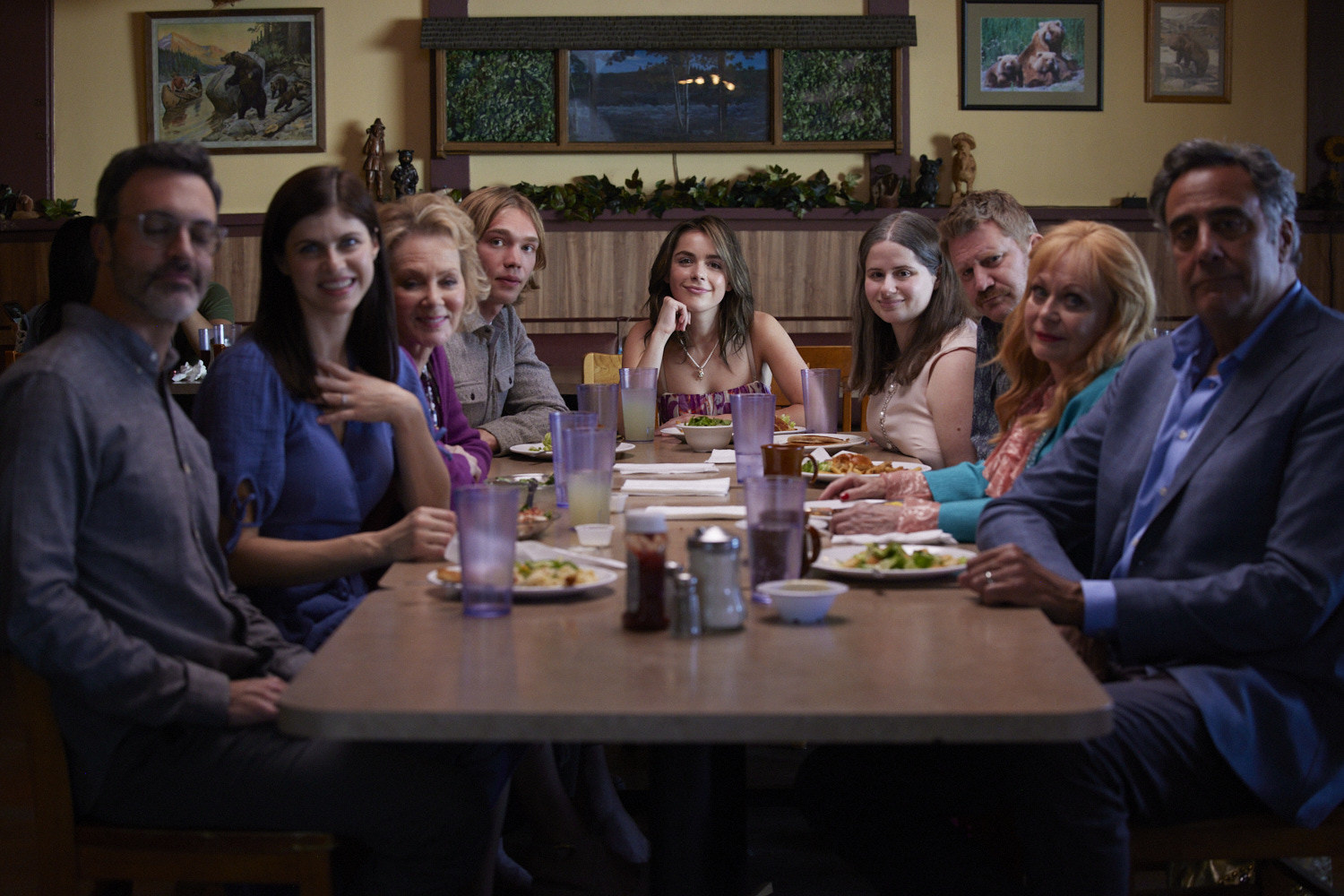 12.
Have you ever taken anything from set after filming wrapped?
I took Sally Draper's necklace. The one with her initials on it.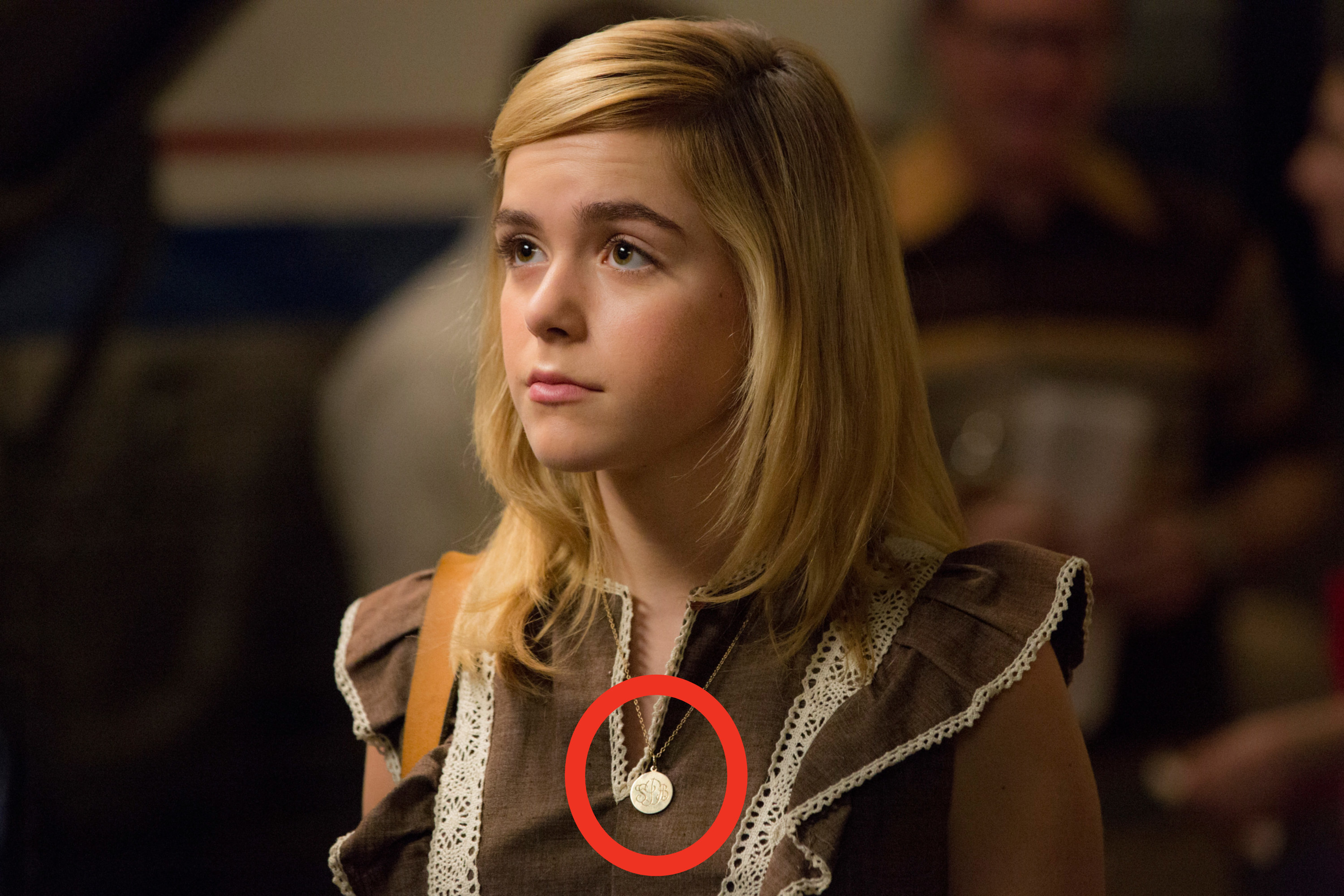 13.
Name a celebrity on your bucket list to work with in a project
Adam Driver. Oh, and my other one is Jack Black. Those are my two. I just love their work.

14.
What's been your favorite red carpet look so far?
Ooh, that's a really good question. I am blanking on every red carpet I've ever been on in my life before but that's fine. [Laughs] We're gonna find something. 
Oh, I wore a Dior to the Emmys in 2015. It was kind of like a top with a peplum and a pant. Almost like a dress and pants. It's probably still one of the more memorable looks, to this day. I think about how [at the time] it was risky in a way that I liked but it was also still my style in a way that I really dug. I also wear a Delpozo dress to the Emmys in 2013 that I loved it. It had flowers on it, and it made me feel really, really fun.

15.
And finally, what do you hope viewers will take away from Wildflower?
It's really a movie about family. And it's a movie about love and joy and finding, like, your own kind of voice. There's so many overarching messages in the movie that are really positive and beautiful about just being who you are and loving who you are.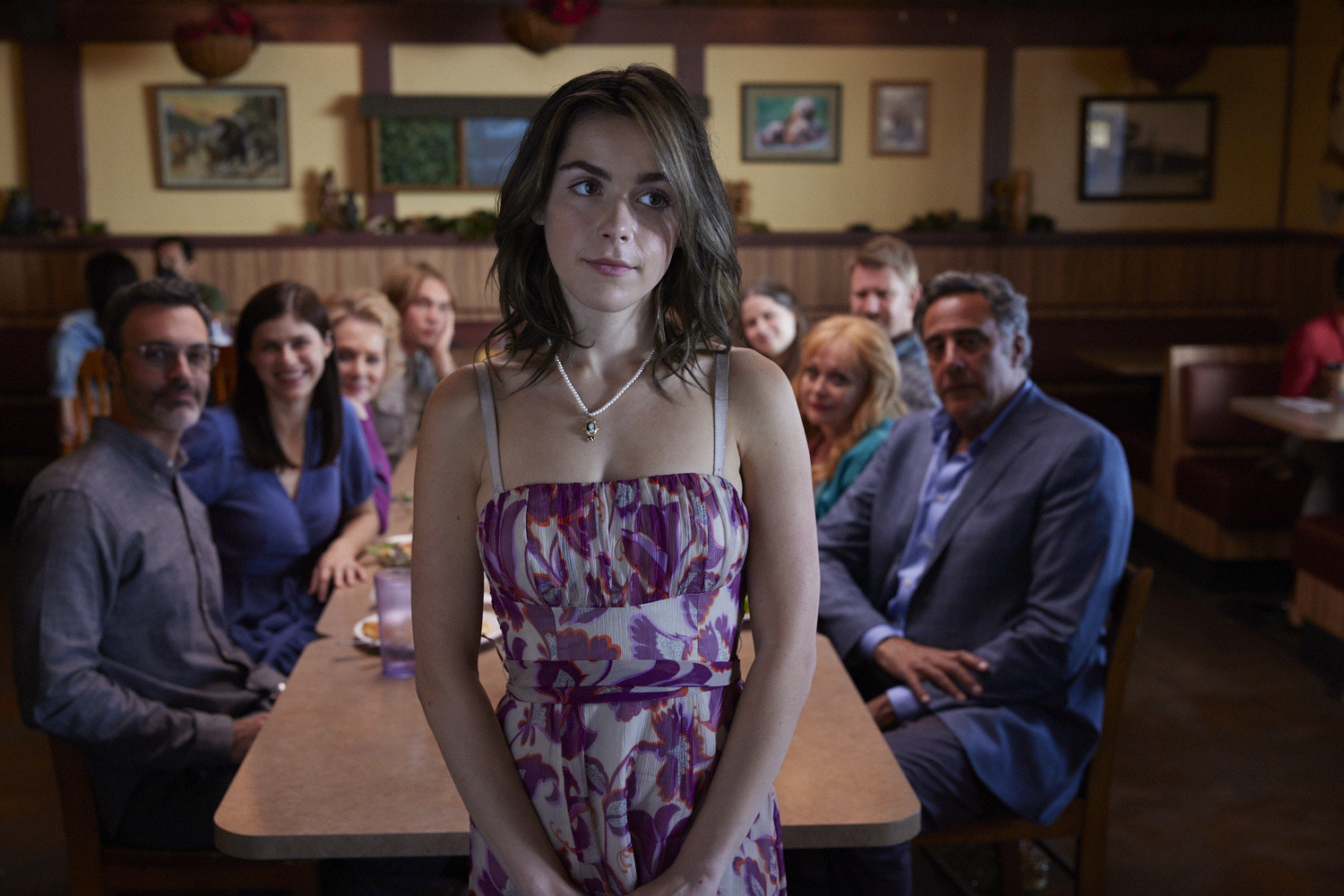 And be sure to check out Kiernan in Wildflower which is currently playing in theaters, On Demand, and VOD.