I'm Absolutely Obsessed With This Video Of Hilary Duff's Son Giving Her A Makeover
"What's the vibe?"
You probably also know that she has an eight-year-old son named Luca.
But what you may not know is that while Hilary and her family have been socially distancing, Hilary let Luca test out his makeup skills on her.
And yesterday on her Instagram story, Hilary posted a series of videos showing the whole process, and it was 100000% the cutest thing ever.
So here's how it all went down:
Then, like the sophisticated artist he is, Luca advised his mom not to look at her makeup until he was finished.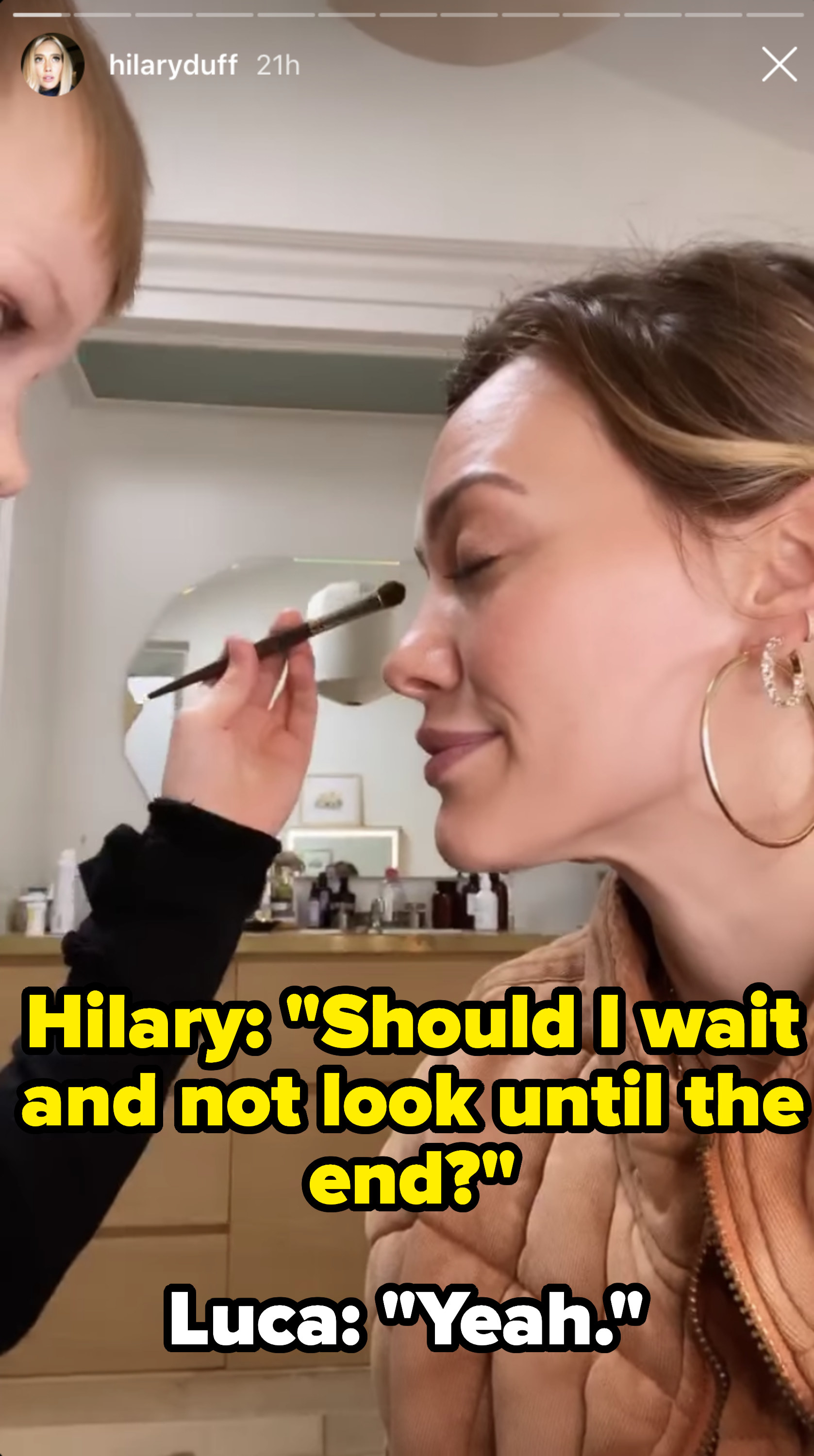 Hil asked him what kind of vibe he was going for today, but Luca told her he was NOT spilling any secrets just yet!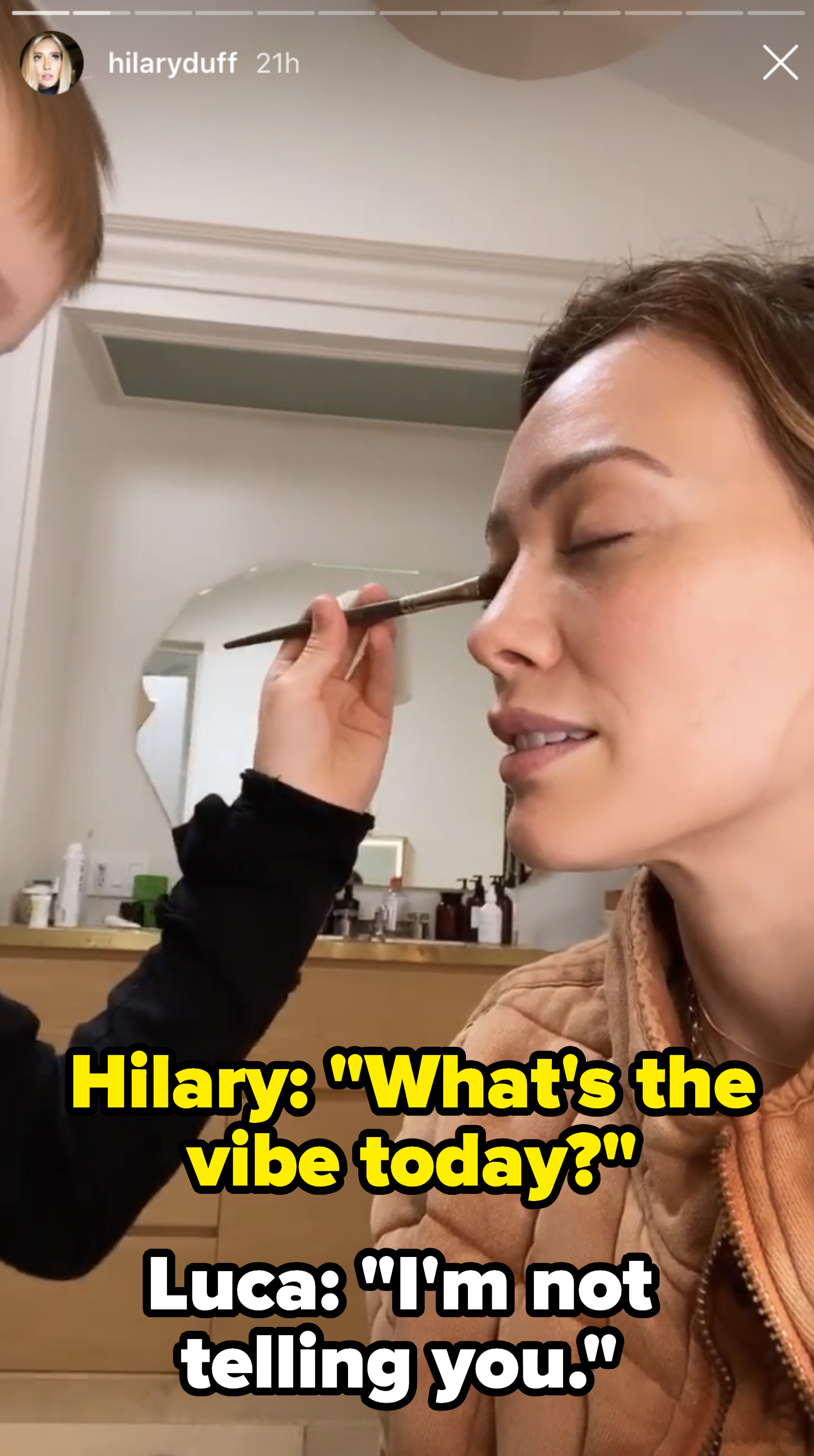 Next, he took a quick break to wash his brushes, because clean brushes are important.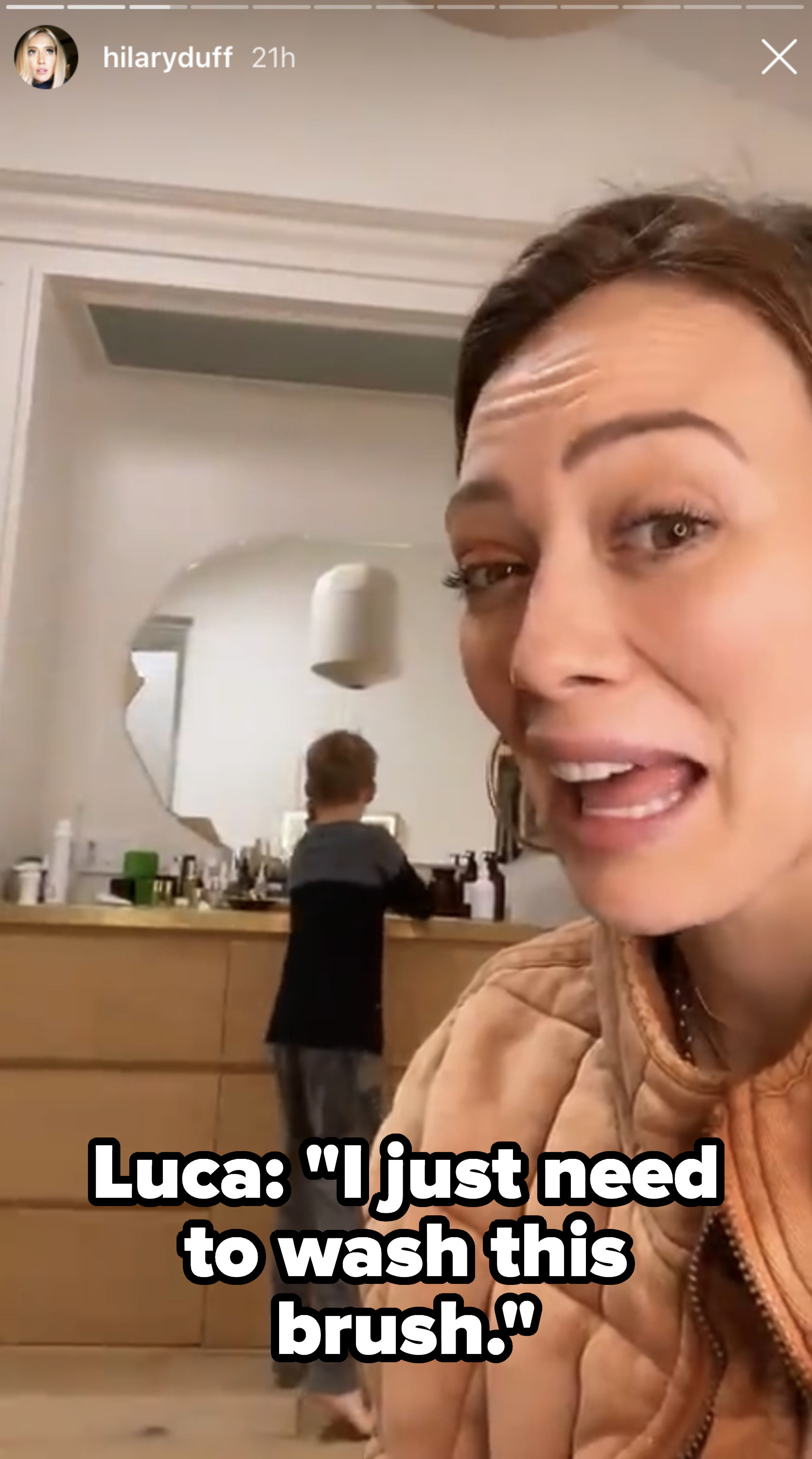 And TBH, I don't hate it either.
So thank you Hilary for the cutest video I've ever seen and Luca, if you're ever looking for new clients lmk!!