Tana Mongeau Hinted That She Could Be Dating David Dobrik, But He Actually Just Denied The Whole Thing
"R y'all on crack."
ICYMI, Tana Mongeau and Jake Paul got married a few months ago.
Fellow vlogger David Dobrik has also gone through a "breakup" after recently divorcing fellow YouTuber Jason Nash's mom, Lorraine.
A whirlwind, I know. But stay with me. A few days ago, Tana actually tweeted about ~hanging out~ with David.
And she and David both got the result "In Love" after using the 2020 predictions Insta filter, and she posted this: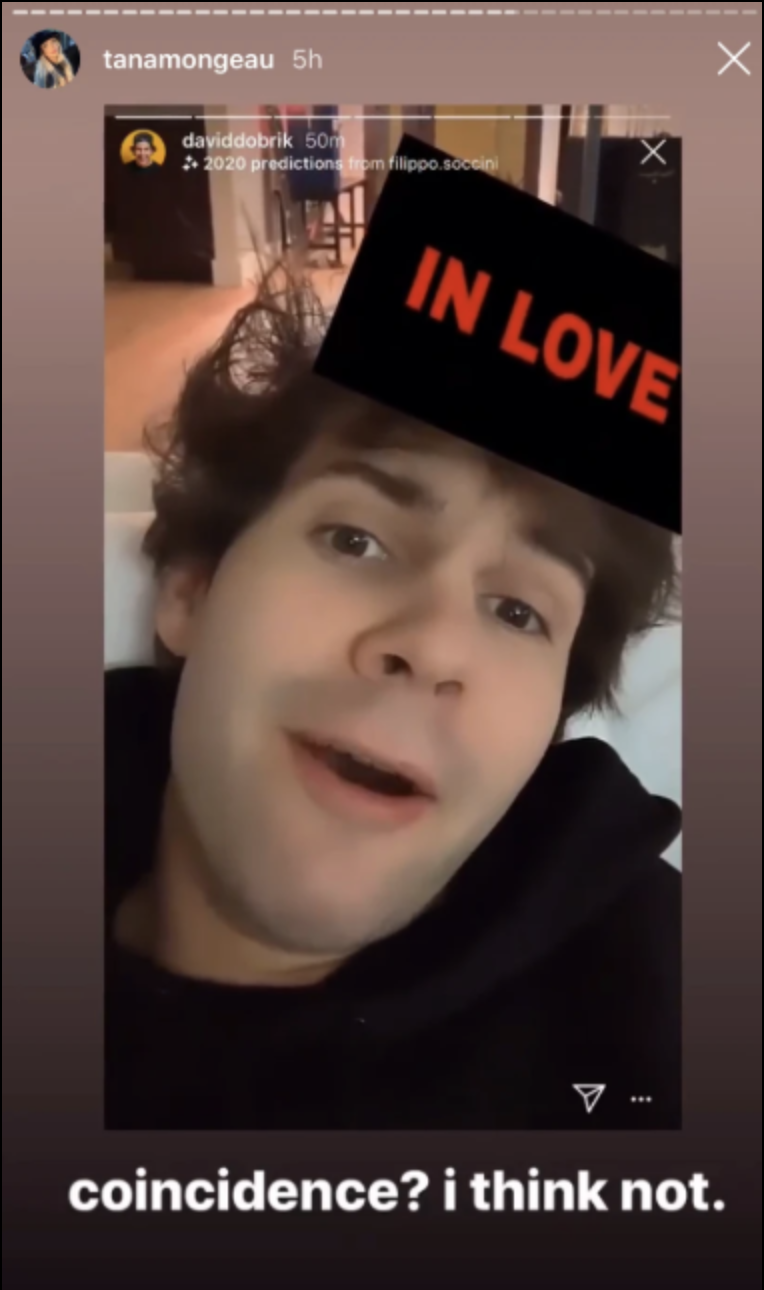 Some fans were getting a liiiiiiiiiiiiittle bit sus, after Tana retweeted this story asking if she was dating David...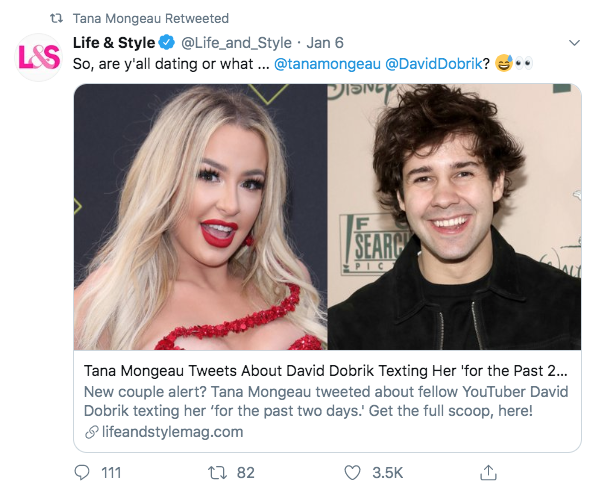 But fortunately, David sprung into action and quickly denied any sort of romantic relationship with Tana.
So, there you have it, folks. David and Tana are not dating. Now you can continue to carry on with your life!!!