So here's Charlize Theron.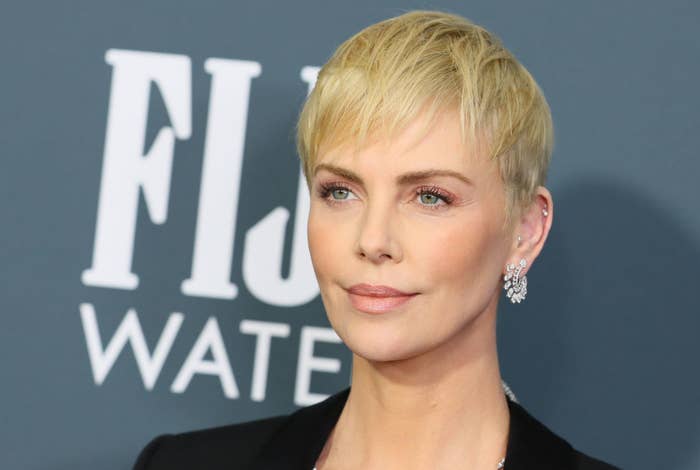 And here's Charlize Theron playing Megyn Kelly in Bombshell, a role that got her Oscar, Golden Globe, Critics' Choice, and SAG nominations.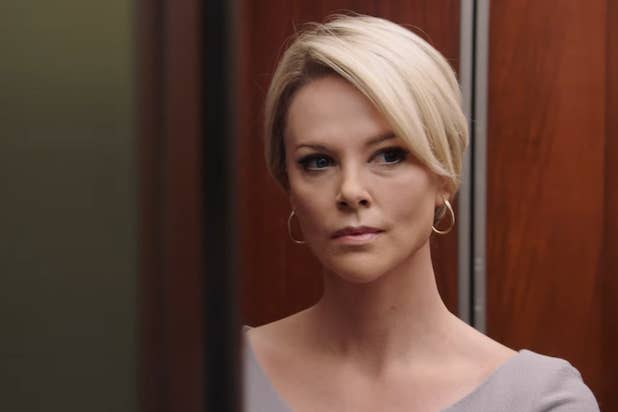 Jimmy asked Charlize if her kids even knew about the awards and all her nominations.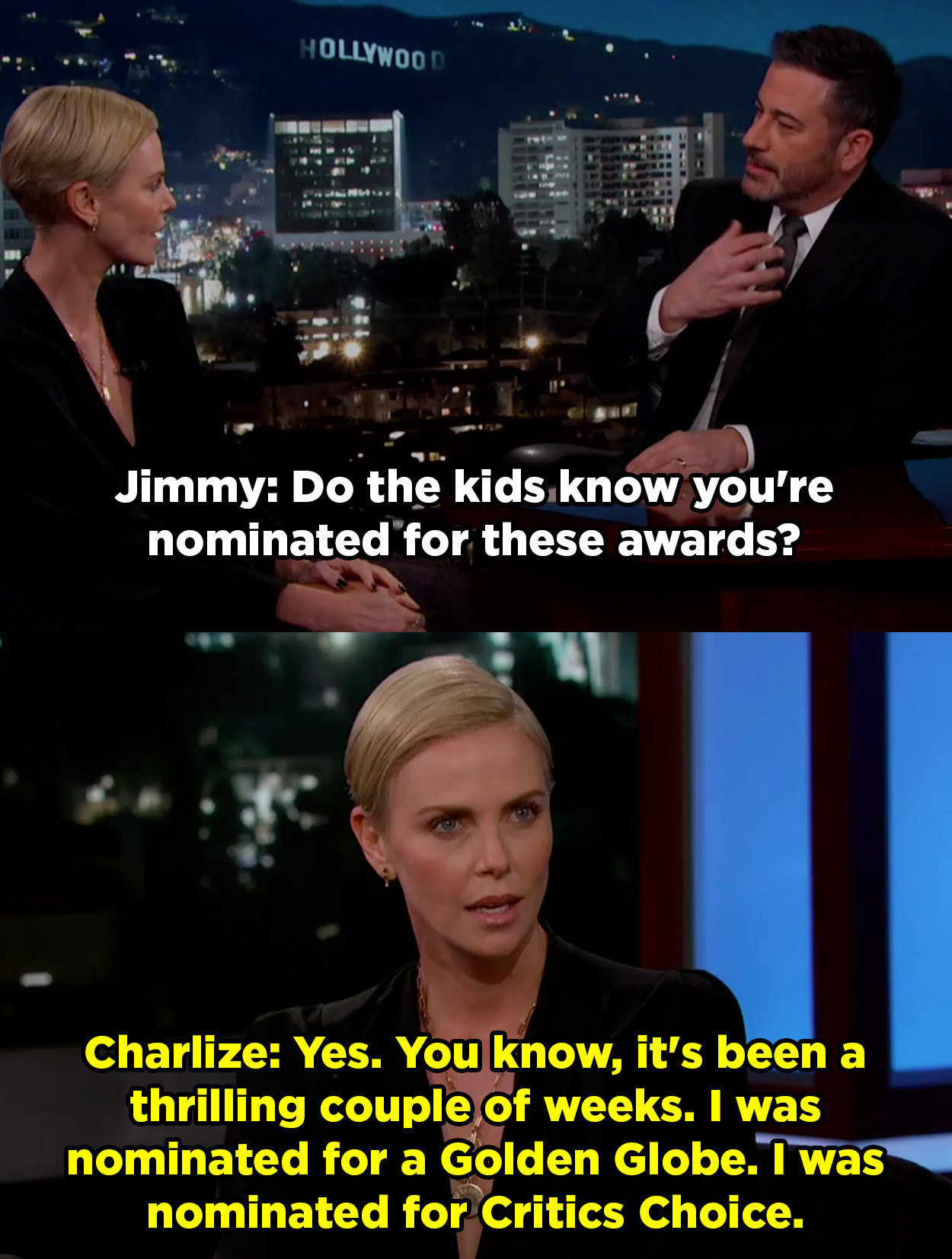 Well, as it turns out, Charlize's kids aren't suuuuuuuuuper thrilled about her nominations at all.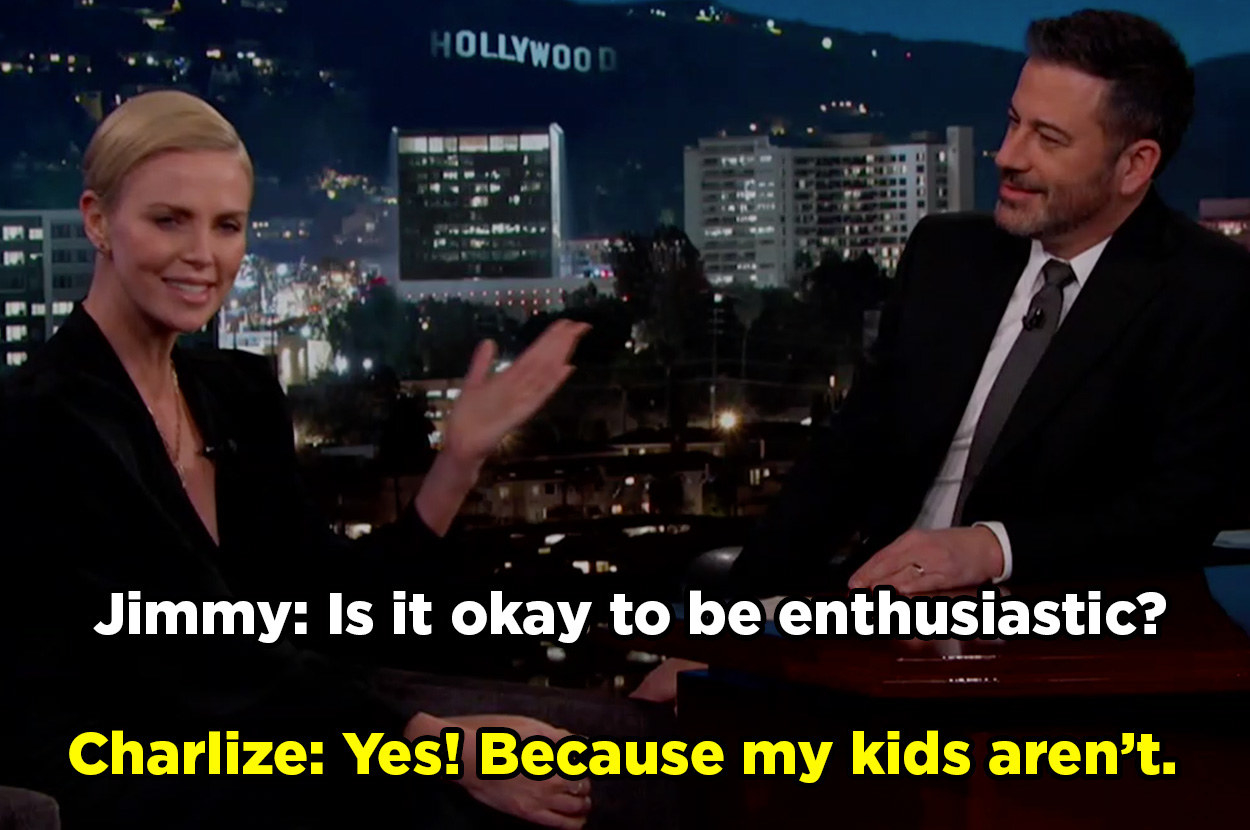 They were excited at first, but then got pretty disappointed after their mother hadn't won anything yet.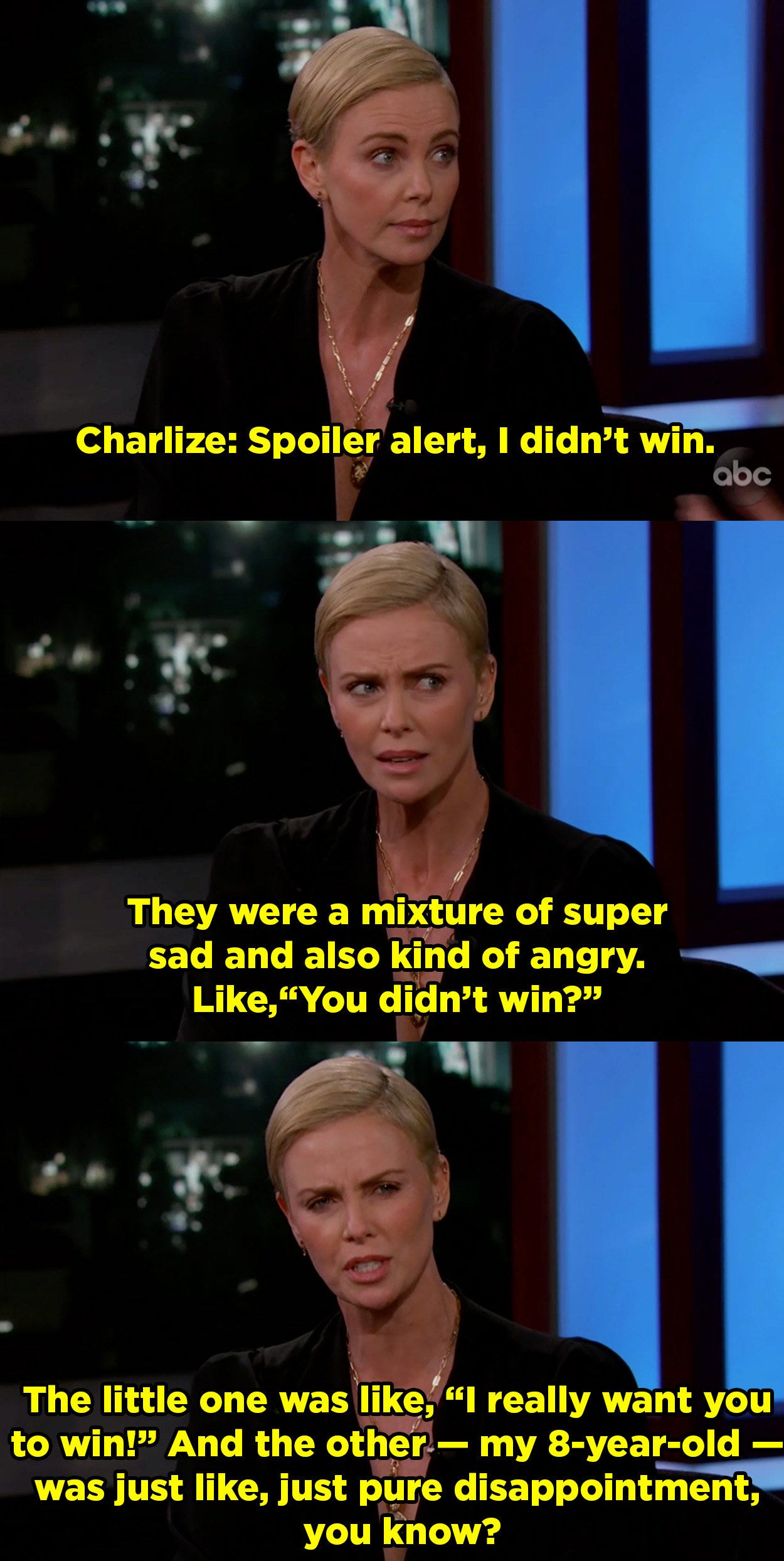 And now that the Oscar nominations are rolling around, they truly could not care less!!!!!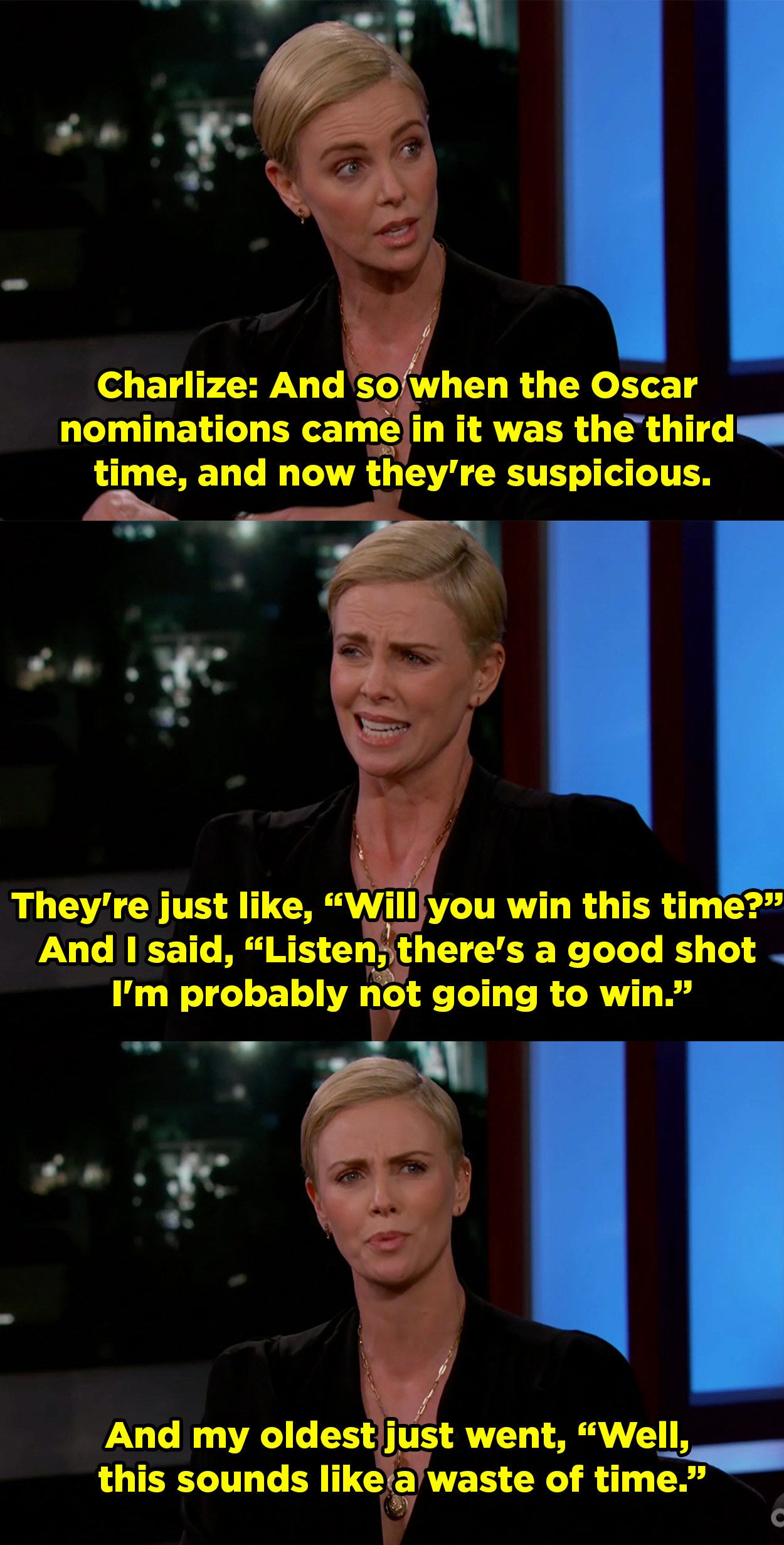 Well, there you have it folks — Charlize's kids just want their mom to finally win! Don't kids just say the darndest things?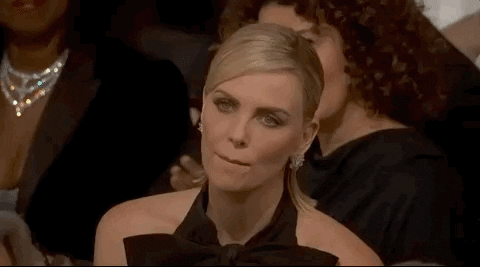 Watch the whole clip here!