1.
When Ariana Grande posted this no-makeup selfie before getting ready for the day:
2.
When Salma Hayek shared this no-makeup selfie and praised her "white hair of wisdom":
3.
When Keke Palmer shared — and continued to update us on — her experience with polycystic ovary syndrome (PCOS) and how it affects her skin:
4.
When Lili Reinhart joked about her very real struggle with cystic acne: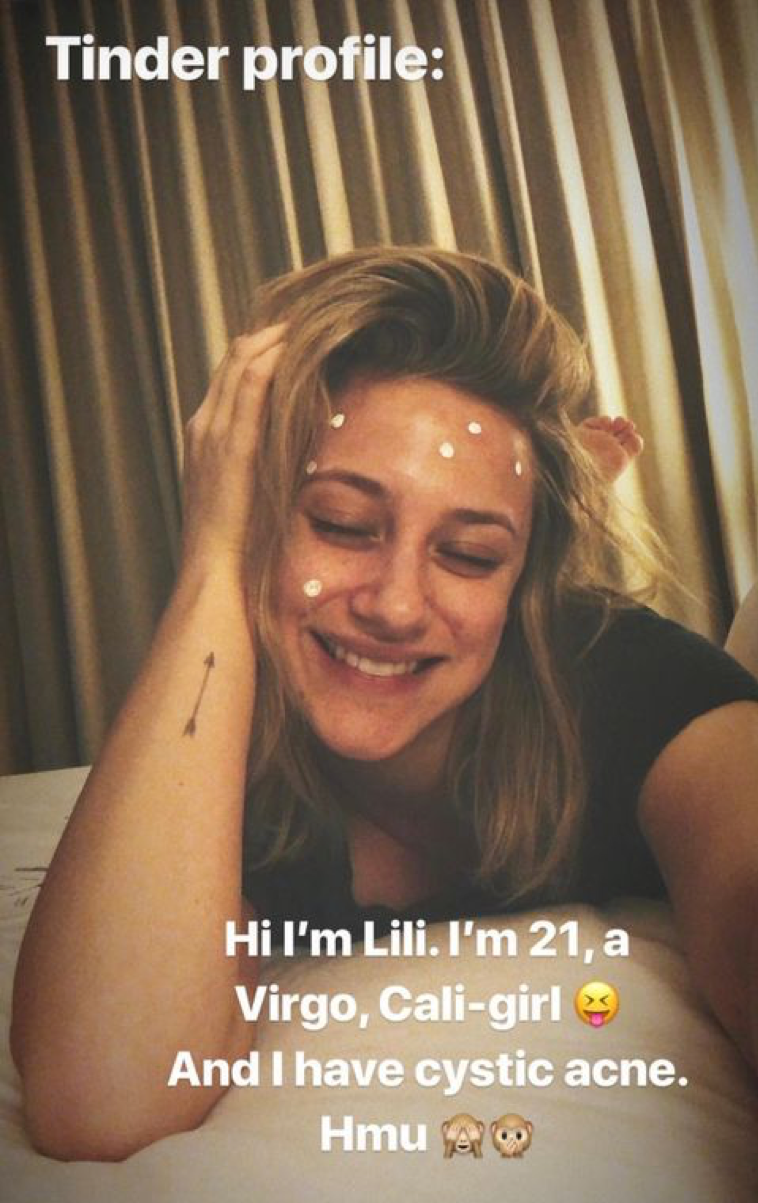 6.
When Chrissy Teigen wished herself a happy Valentine's Day by sharing a photo of her scars from her endometriosis surgery and breast-implant removal surgery:
7.
When Dua Lipa shared this selfie of her "unhappy skin":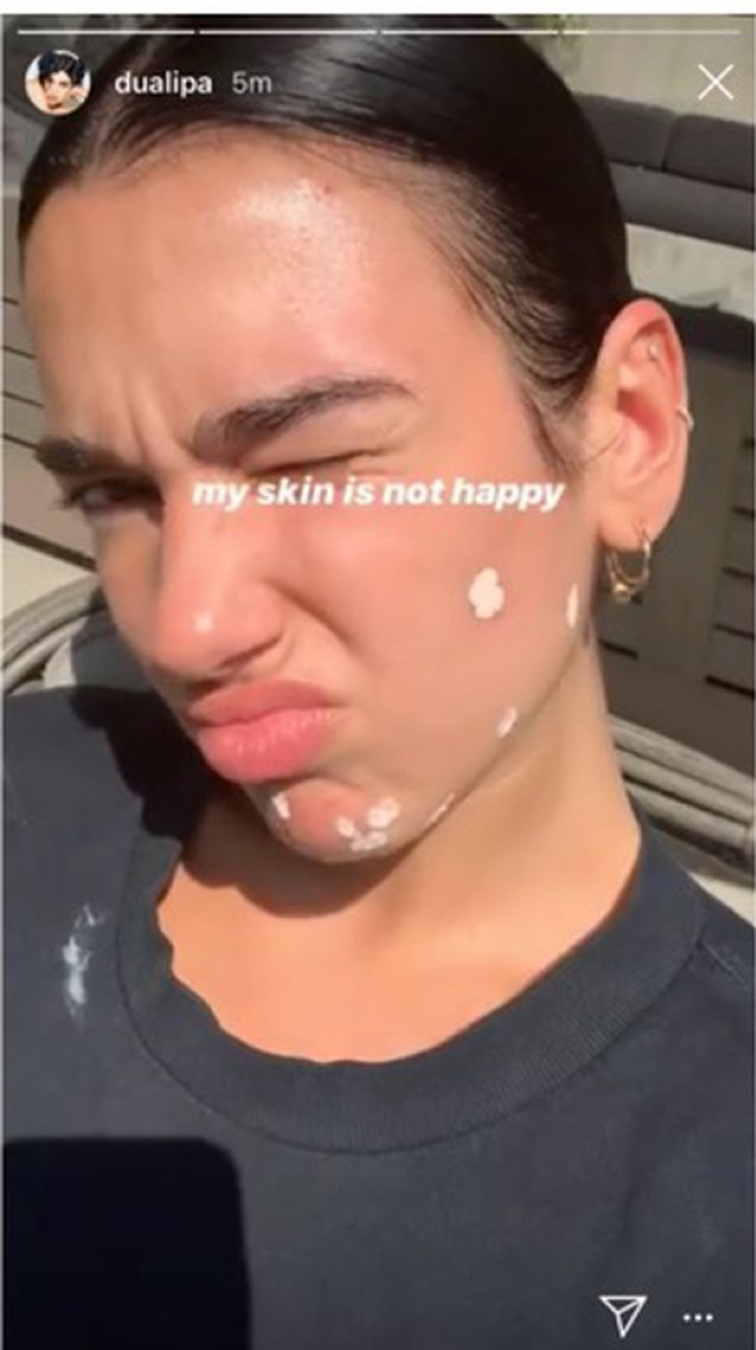 8.
When Ashley Graham posted this selfie admiring her pregnancy stretch marks:
9.
When Gabrielle Union turned to her front-facing camera to show off her "freckles galore":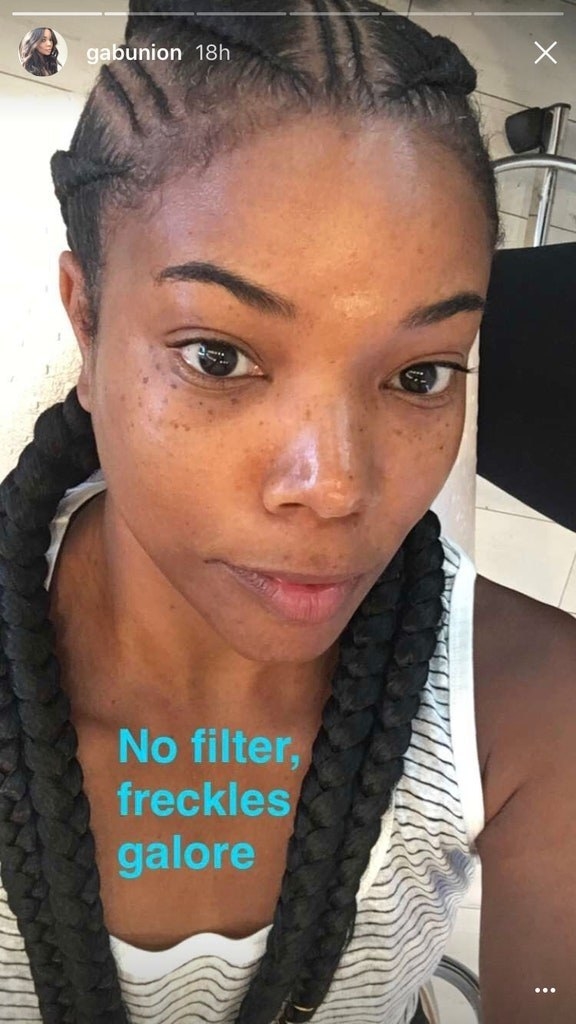 10.
When Bebe Rexha shared this beach photo of herself without Photoshop:
11.
When Rachel Bloom shared this candid selfie immediately after her breast reduction surgery:
12.
When Drew Barrymore and Cameron Diaz got together for a sunny selfie, and reminded us to ALWAYS wear our SPF:
13.
When Zooey Deschanel posted this selfie immediately after rolling out of bed:
14.
When Kim Kardashian shared photos of her "psoriasis face" and went on to call the condition "the shits":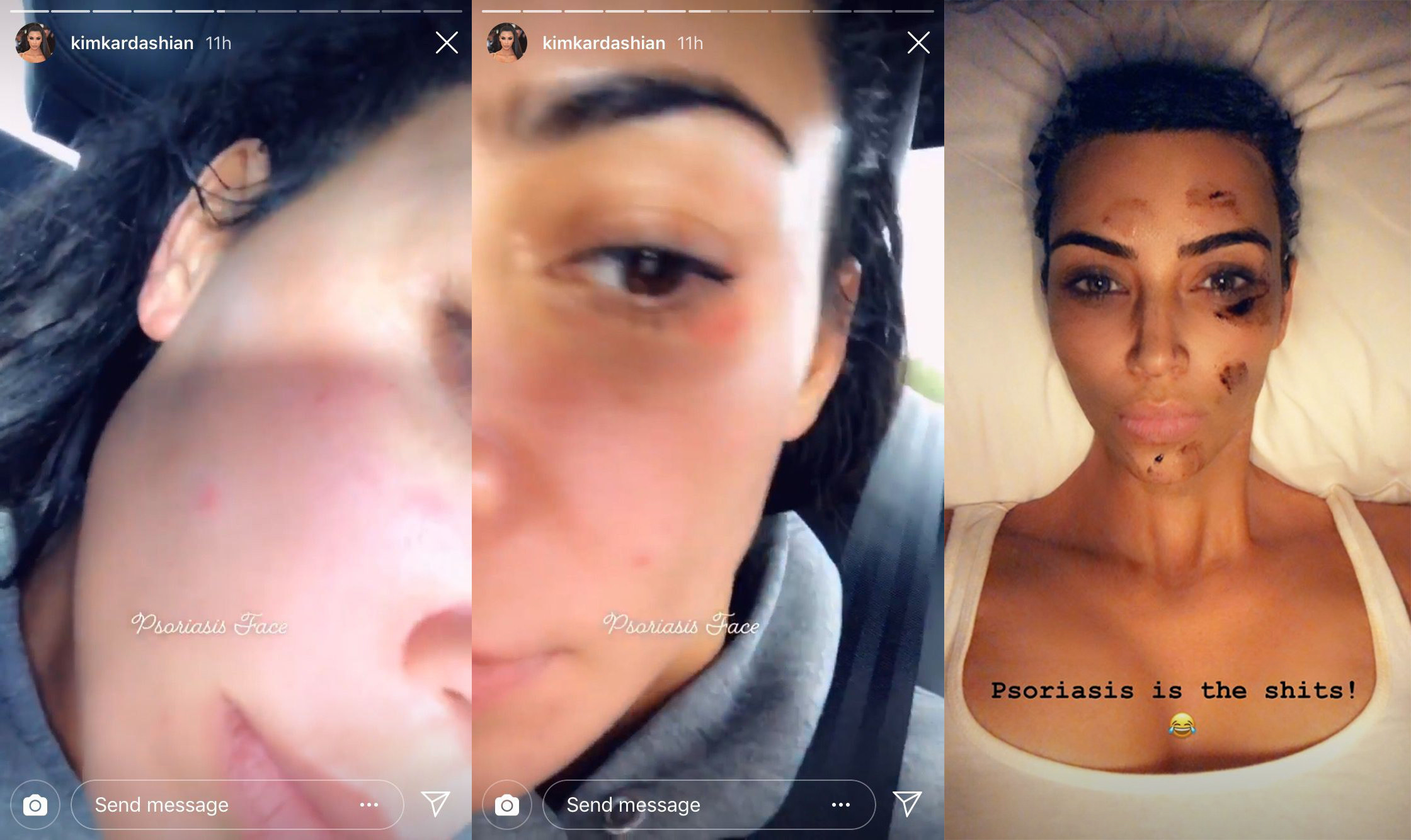 15.
When Helen Mirren gave us this fresh-faced selfie "literally first thing in the morning":
16.
When Sarah Hyland shared her "painful" truth as a person living with a chronic kidney condition: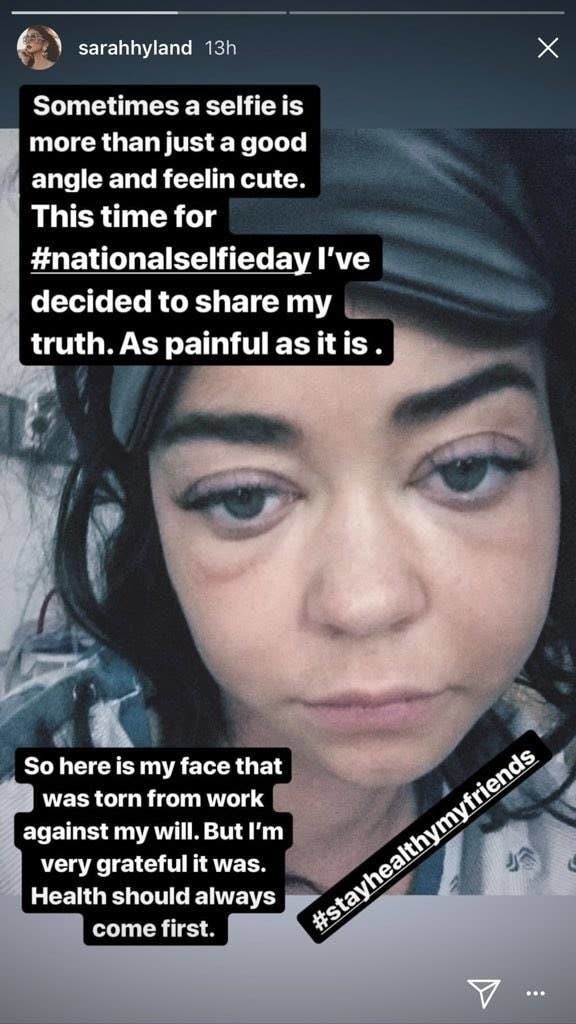 18.
When Amy Schumer shared that she's all about "letting the love in" this summer:
19.
When Olivia Munn said she wasn't going to let her cellulite stop her from posting a pic after commenters pointed it out:
20.
When Lizzo shared these booty pics that never needed Facetune to begin with:
21.
When Hilary Duff proudly embraced her dimpled skin and told all the body-shamers to "kiss [her] ass":
22.
When Rihanna shared this pic with visibly unshaven leg hair and her fans celebrated it in the comments:
23.
When Aja Naomi King celebrated her postpartum body in an "after" photo shoot taken days after giving birth to her newborn son, Kian:
24.
When Mindy Kaling shared this selfie celebrating the power of zit cream:
26.
When Demi Lovato shared these photos and said that she loves herself wholeheartedly despite her "imperfections":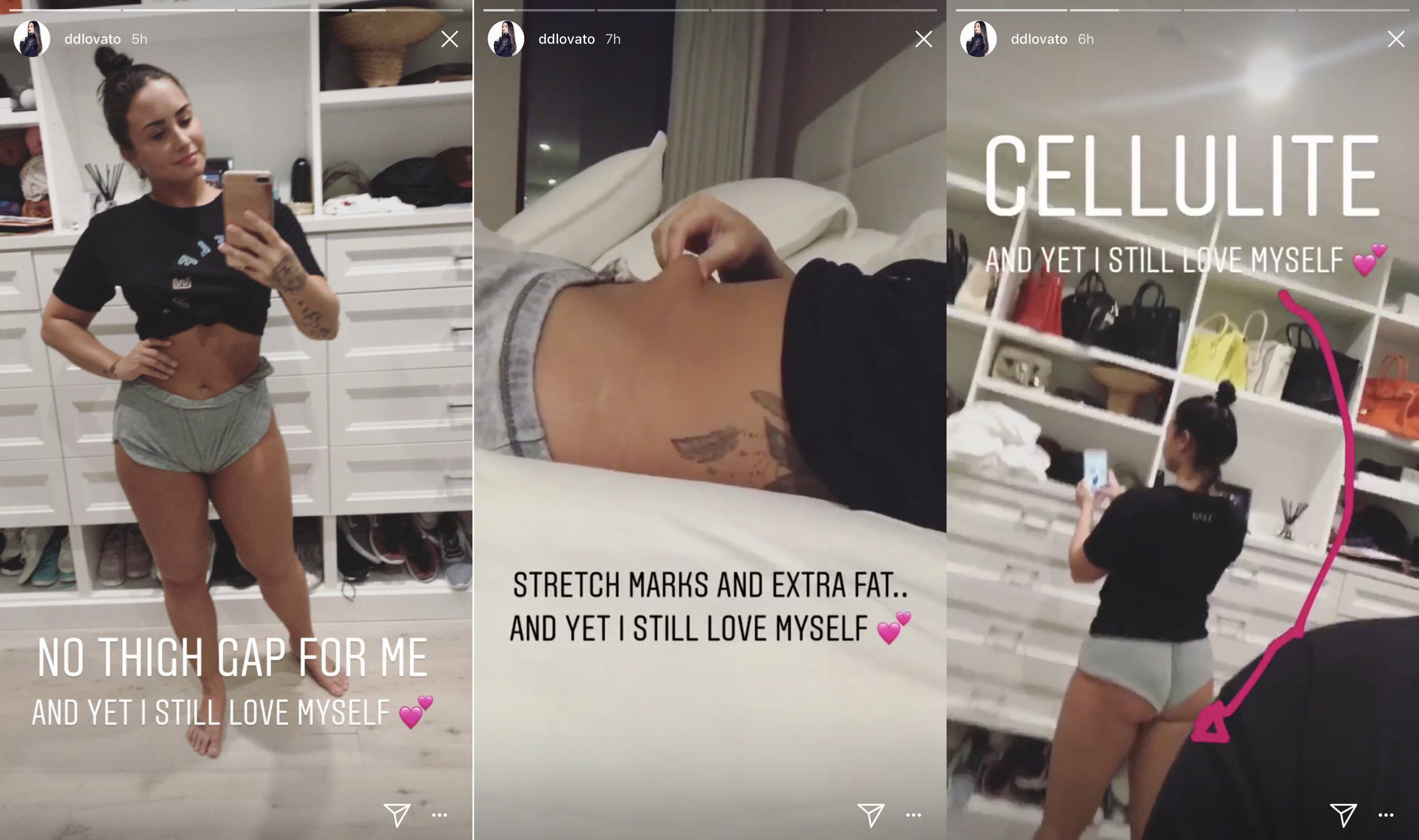 27.
When former Bachelor contestant Bekah Martinez said that every mom bod is perfect in its own way and had zero patience for anyone who thought otherwise:
28.
When Barbie Ferreira posted this photo of her "lil stripes" and celebrated just how cute her body is because of them:
29.
When Lucy Hale smiled for the camera with her "zit cream on fleek":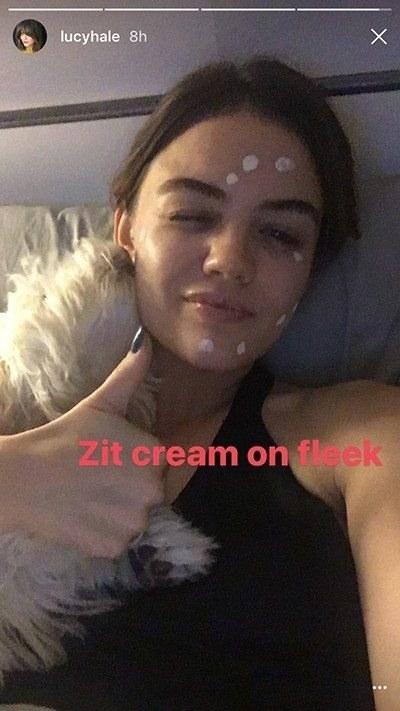 30.
When beauty influencer Kandee Johnson talked about how beautiful her "thighlights" are:
32.
When Jameela Jamil shared this pic of her boob stretch marks and called them her "badge of honor":
33.
When model Denise Bidot gave us this 2022 motto "stretch marks, cellulite, rolls, who cares?":
34.
When Danielle Brooks joked that she "didn't get thick off eating lettuce":
35.
When Lady Gaga shared this selfie and let her stretch marks take center stage:
36.
When Ruby Rose showed us that even famous people break out, too: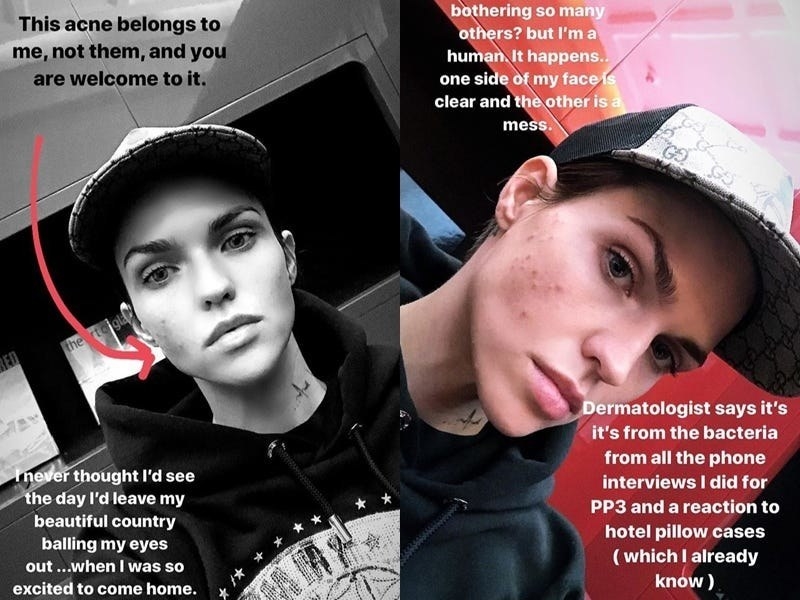 38.
When Stacey Solomon flaunted her "natural glitter":
39.
When Padma Lakshmi posted this thirst trap letting her "stretch" take the lead: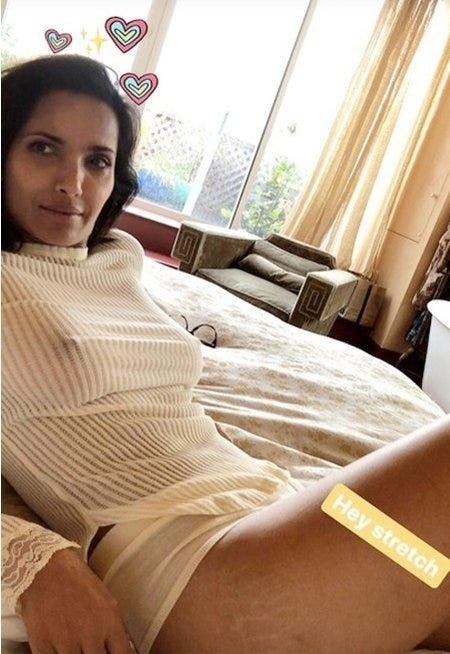 40.
When Robyn Lawley shared this pic of her "tiger stripes":
41.
When Kelly Rowland let Kendrick Lamar's "Humble" lyrics speak for her un-retouched photo:
42.
And finally, when Kourtney Kardashian sported her "little stripes" for this Poosh photoshoot: