In a public statement, she apologized for playing a Black character and "engaging in an act of erasure of Black people."
Later on in August, Netflix officially announced that comedian Ayo Edebiri would be taking over the voice of Missy and she would begin in the penultimate episode of Season 4.
Flash forward to this past weekend, when Big Mouth finally returned to Netflix along with its star-studded cast and newcomer Ayo Edebiri.
And now, we finally get to see just how that transition from Jenny to Ayo happens:
Early on in the season, Missy visits her cousins in Atlanta and they urge her to get in touch with her Black heritage, but she has a little trouble being able to fully embrace it.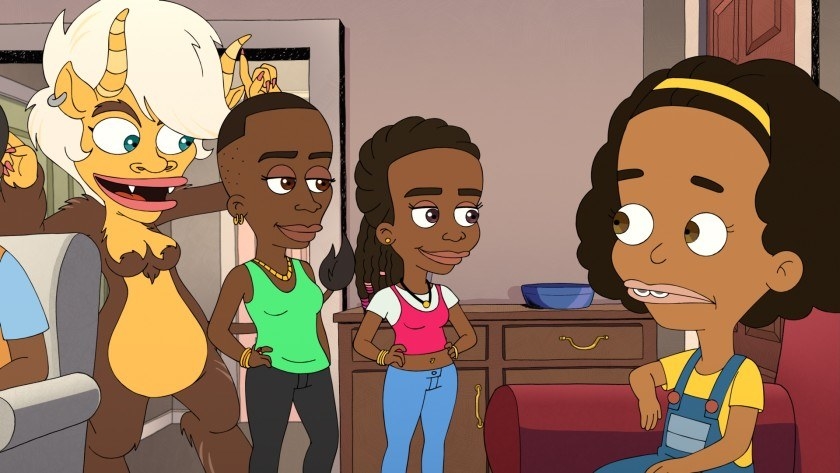 Then in Episode 9, "Horrority House," Missy (who's still being voiced by Jenny) meets her tethered in a funhouse mirror.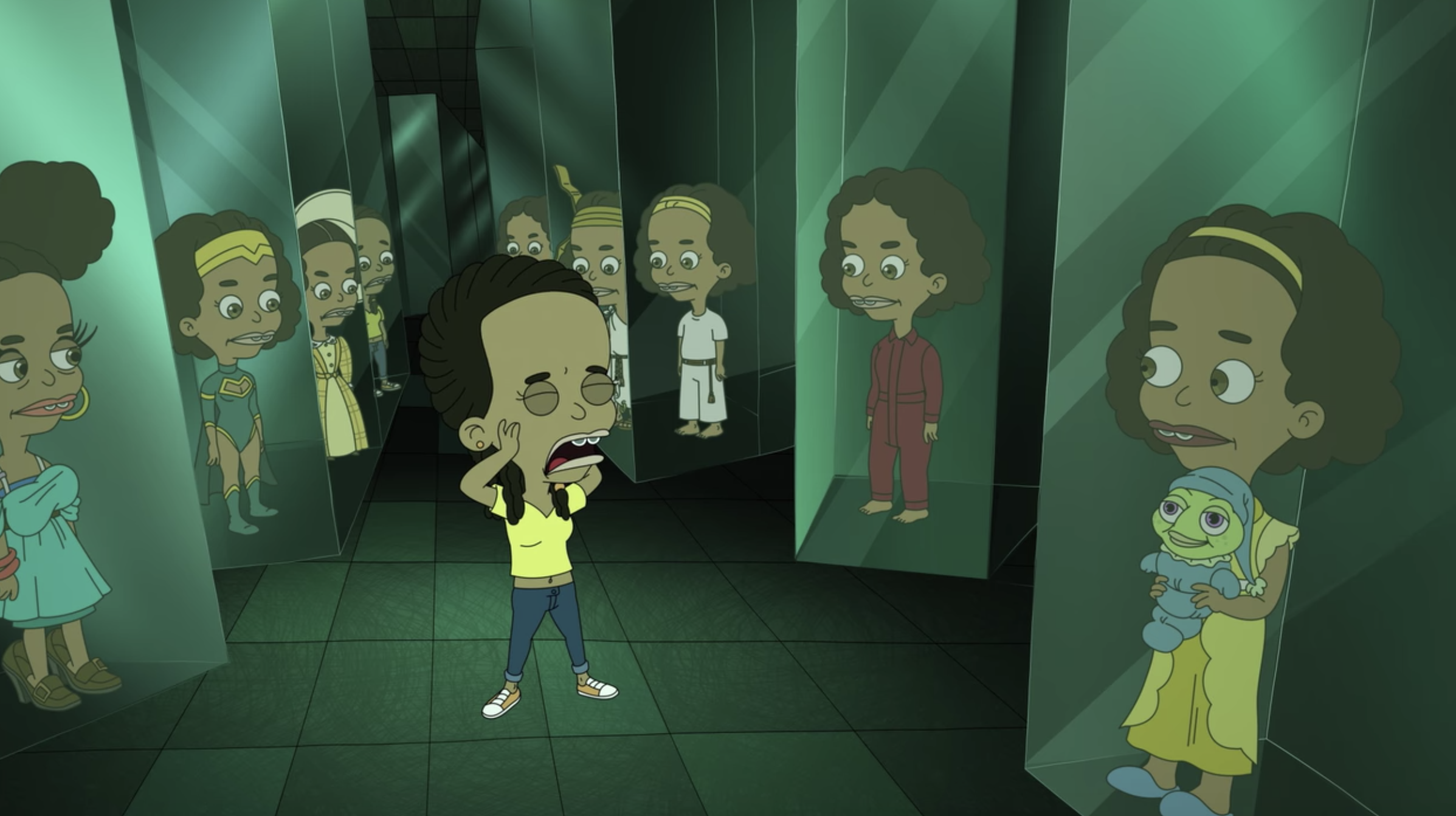 Suddenly, all the mirrors shatter, and Missy pieces together the different versions of herself. She realizes she can be every single one of them.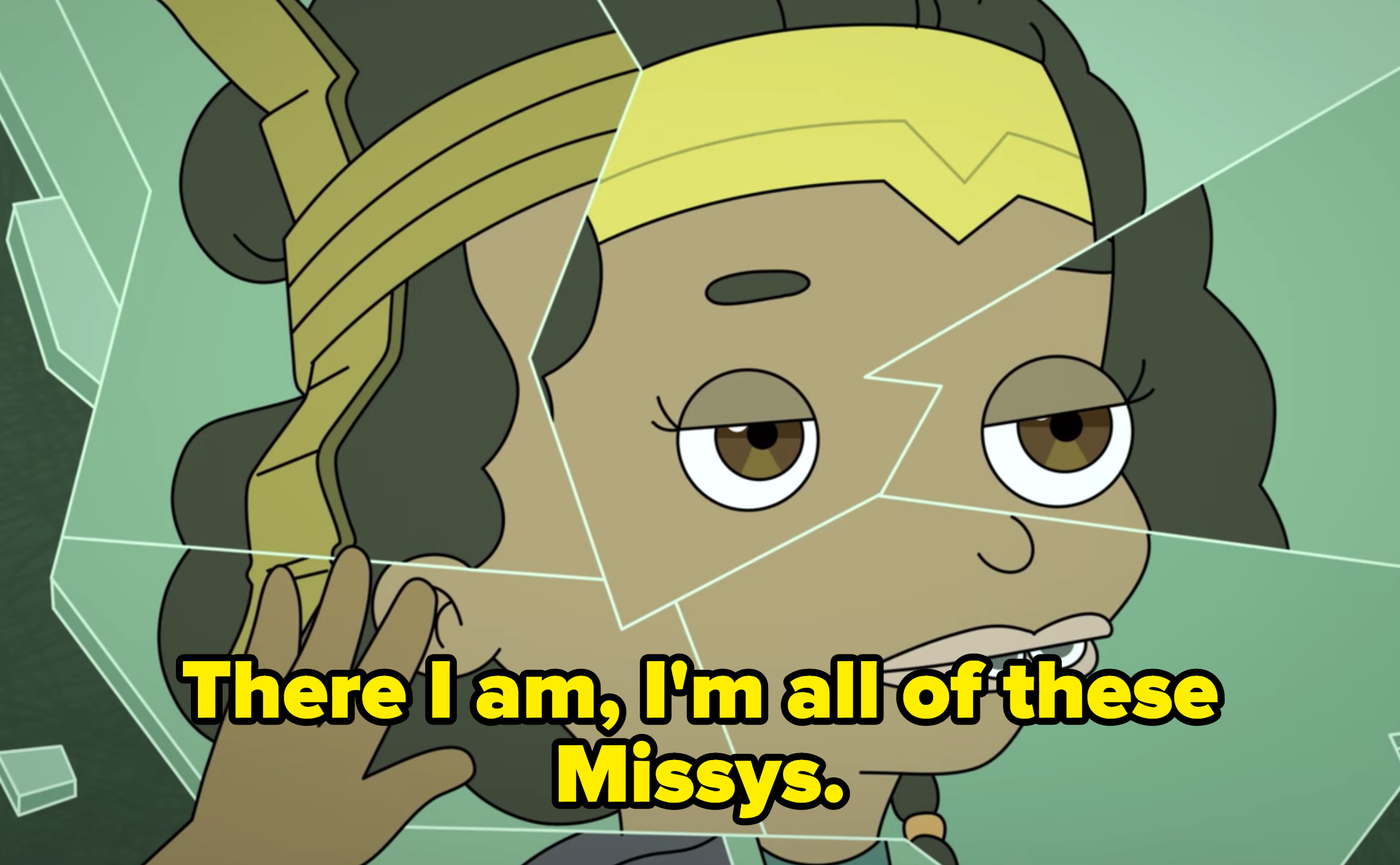 Finally, in that moment, Missy embraces her true self, and Ayo becomes Missy!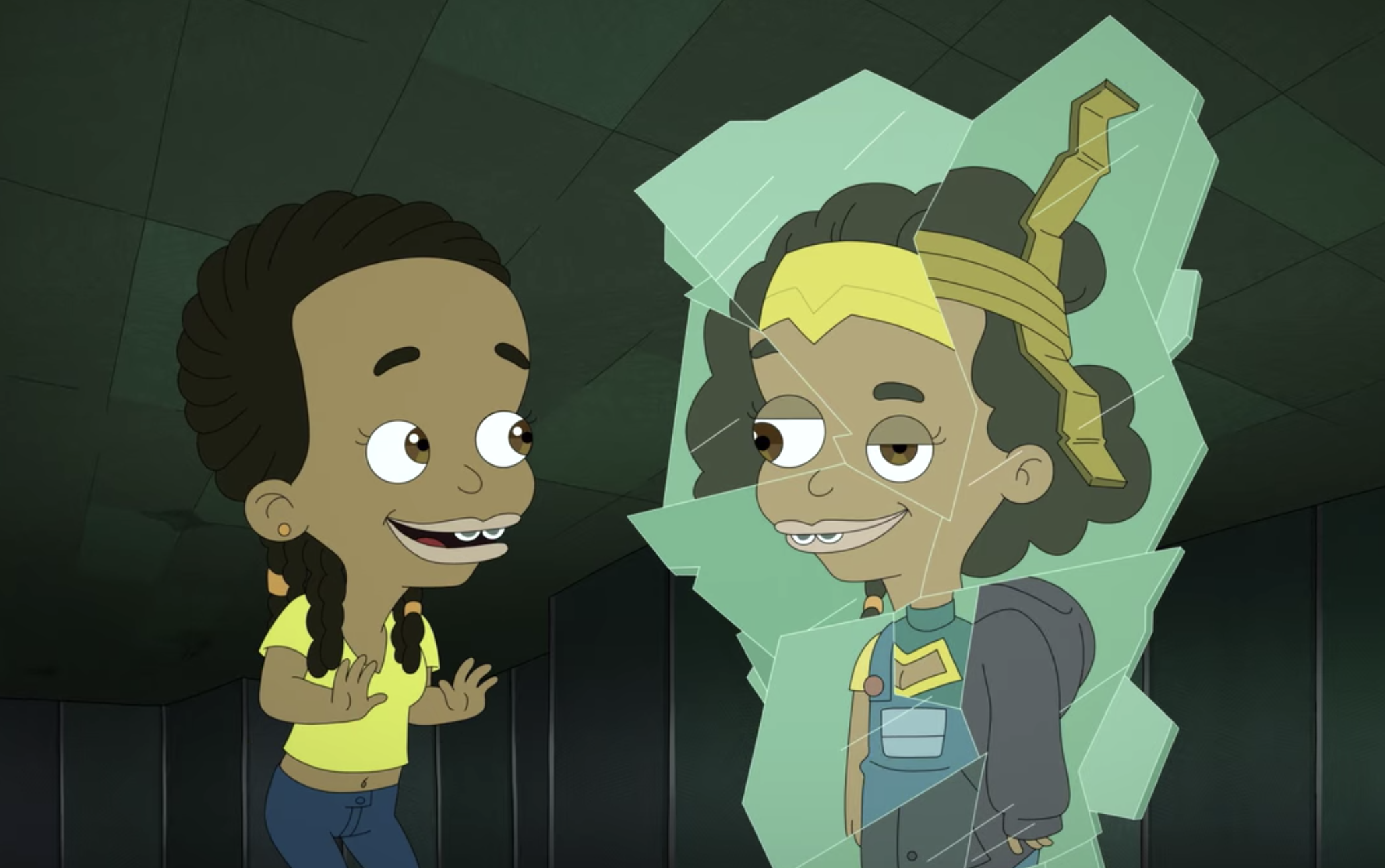 Regarding Season 5, Ayo told the LA Times, "[Season 4 is] the beginning of what Missy's journey is going to be like discovering not just her Blackness, but herself."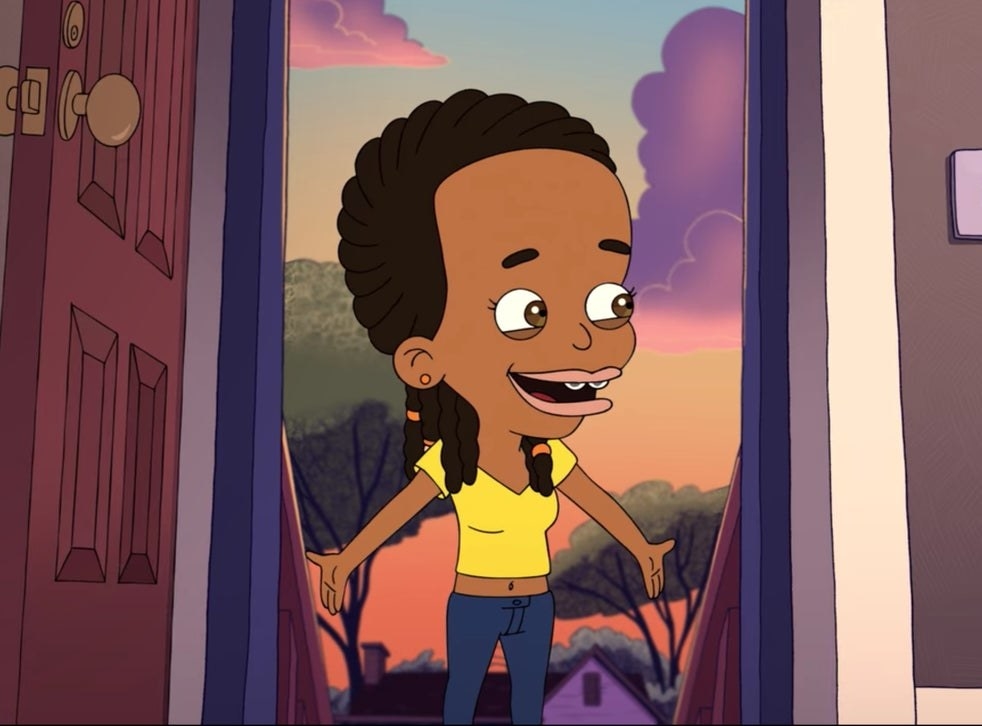 So, it looks like Missy will get to explore her identity even more in Season 5 and we'll get to fall in love with Ayo's Missy all over again.
Be sure to watch the whole scene in Season 4 of Big Mouth, which is on Netflix now!