1.
The time Anthony hyped up Sebastian like any loyal friend should:

2.
When they both savagely roasted Tom Holland — and keep doing it every chance they get:

4.
When their chemistry was SO perfect, on screen and off, that they were able to improv this hilarious The Falcon and the Winter Soldier scene:
5.
When they were clearly very, very confused about what the heck was going on during this press interview, but giggled it off together:
6.
When they did the ALS Ice Bucket Challenge and it was quite literally the definition of ~chaotic good~: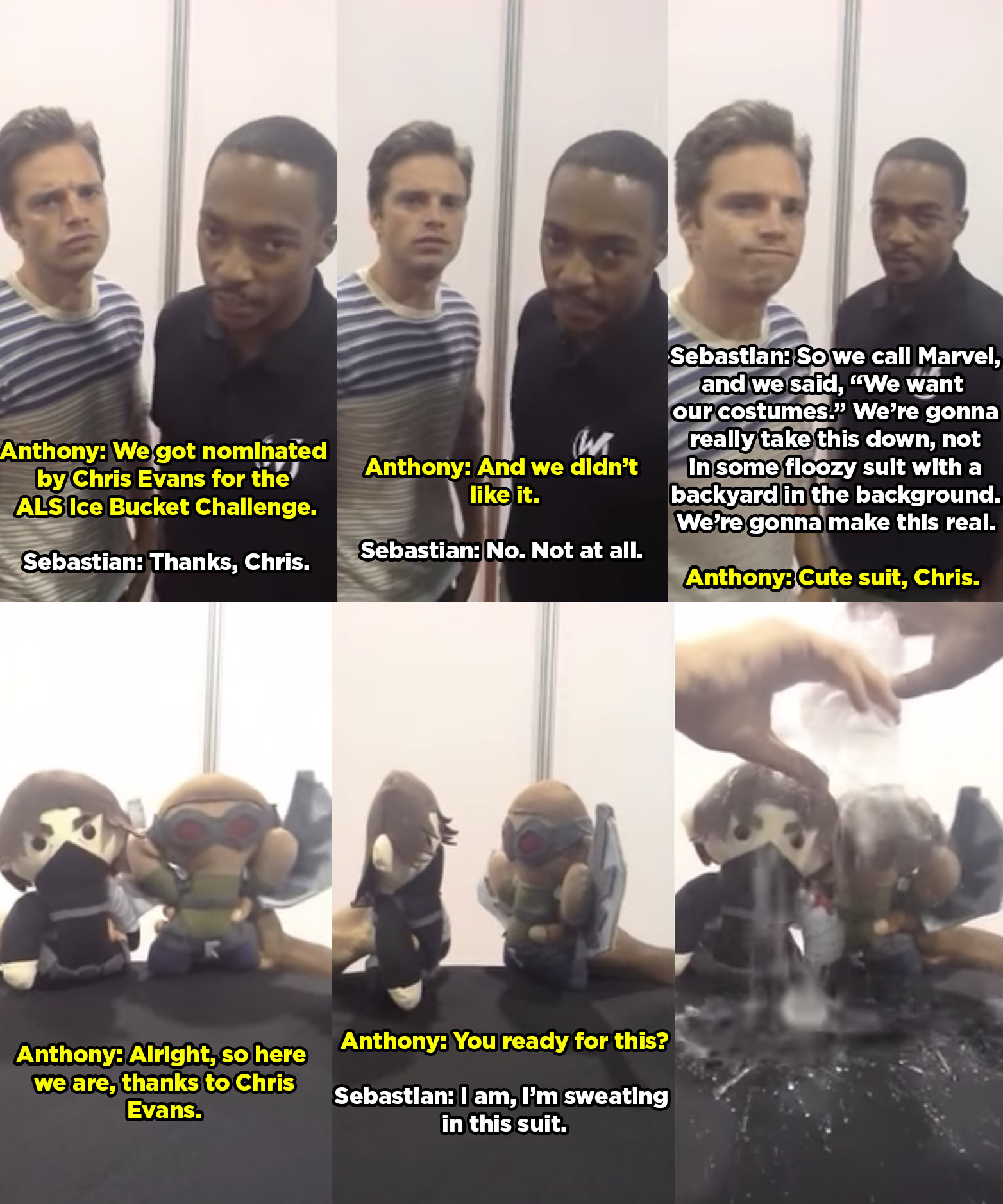 7.
When Sebastian shared the nicknames they have for each other: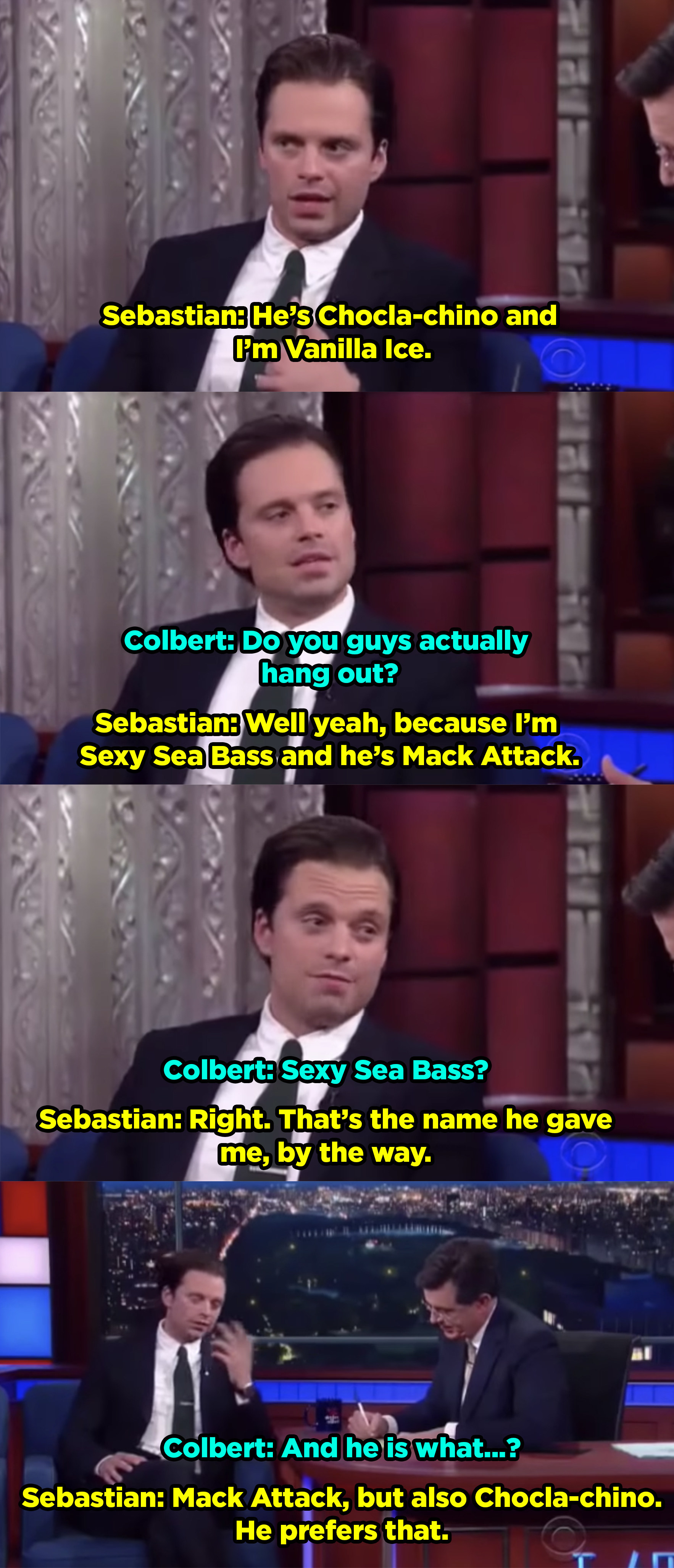 8.
When they bonded over their escape room adventure on the red carpet and made their interviewer feel like a total third wheel: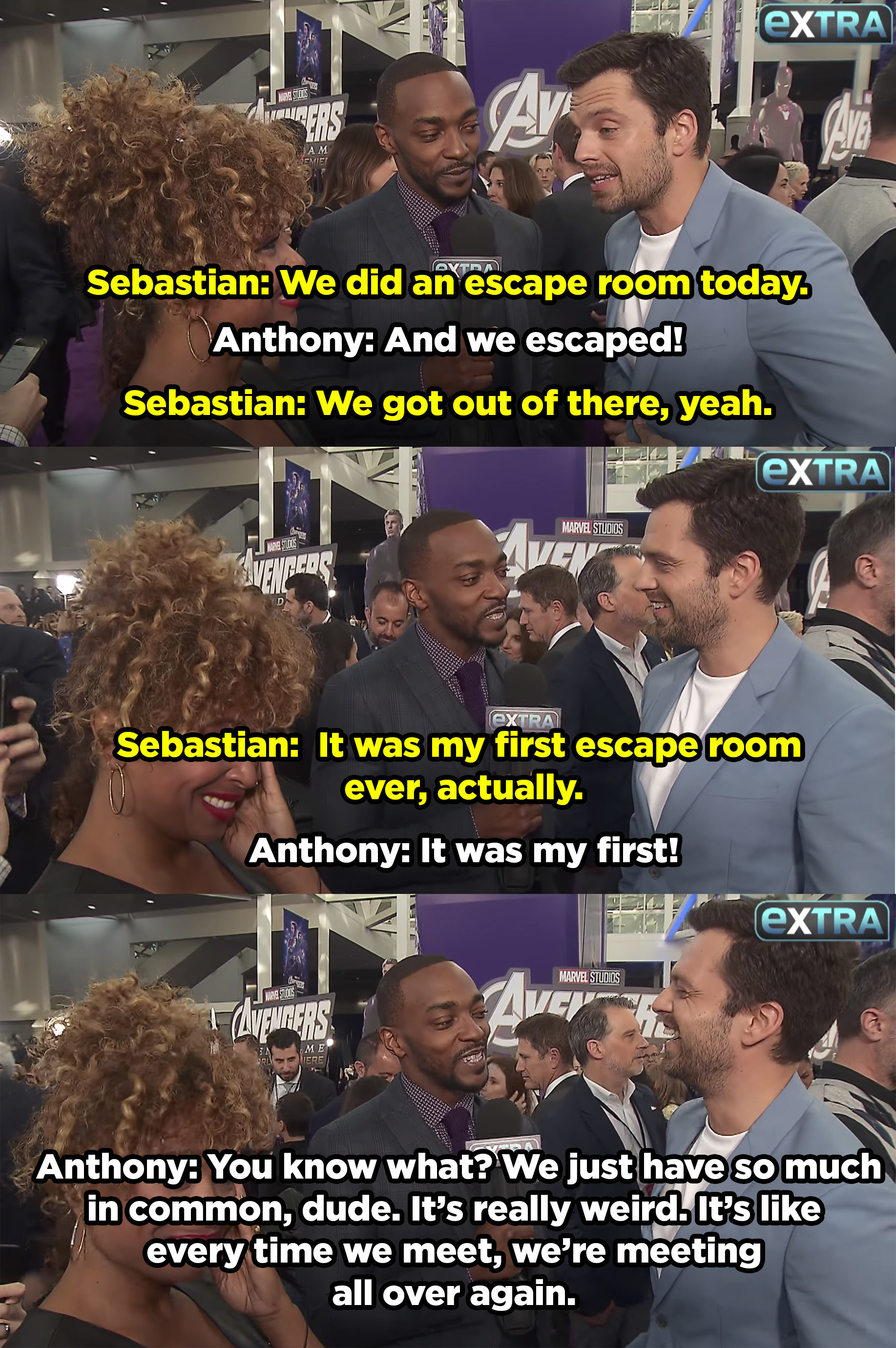 9.
When they shared this freaking adorable bro hug during a Captain America: Civil War panel:
10.
When they had a thumb war and things went exactly as you'd expect: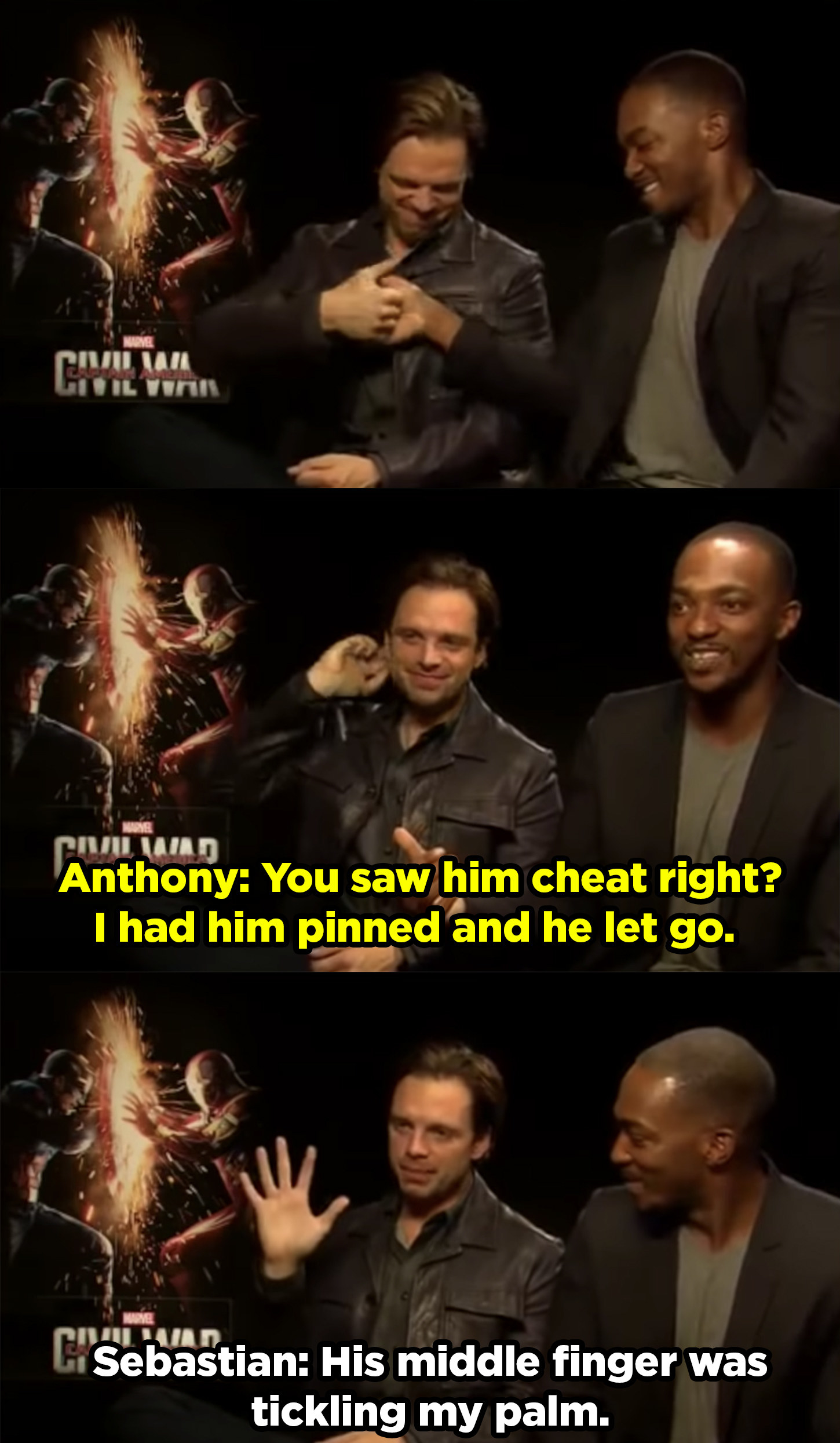 11.
When Sebastian officially declared he was the needy bestie of the two: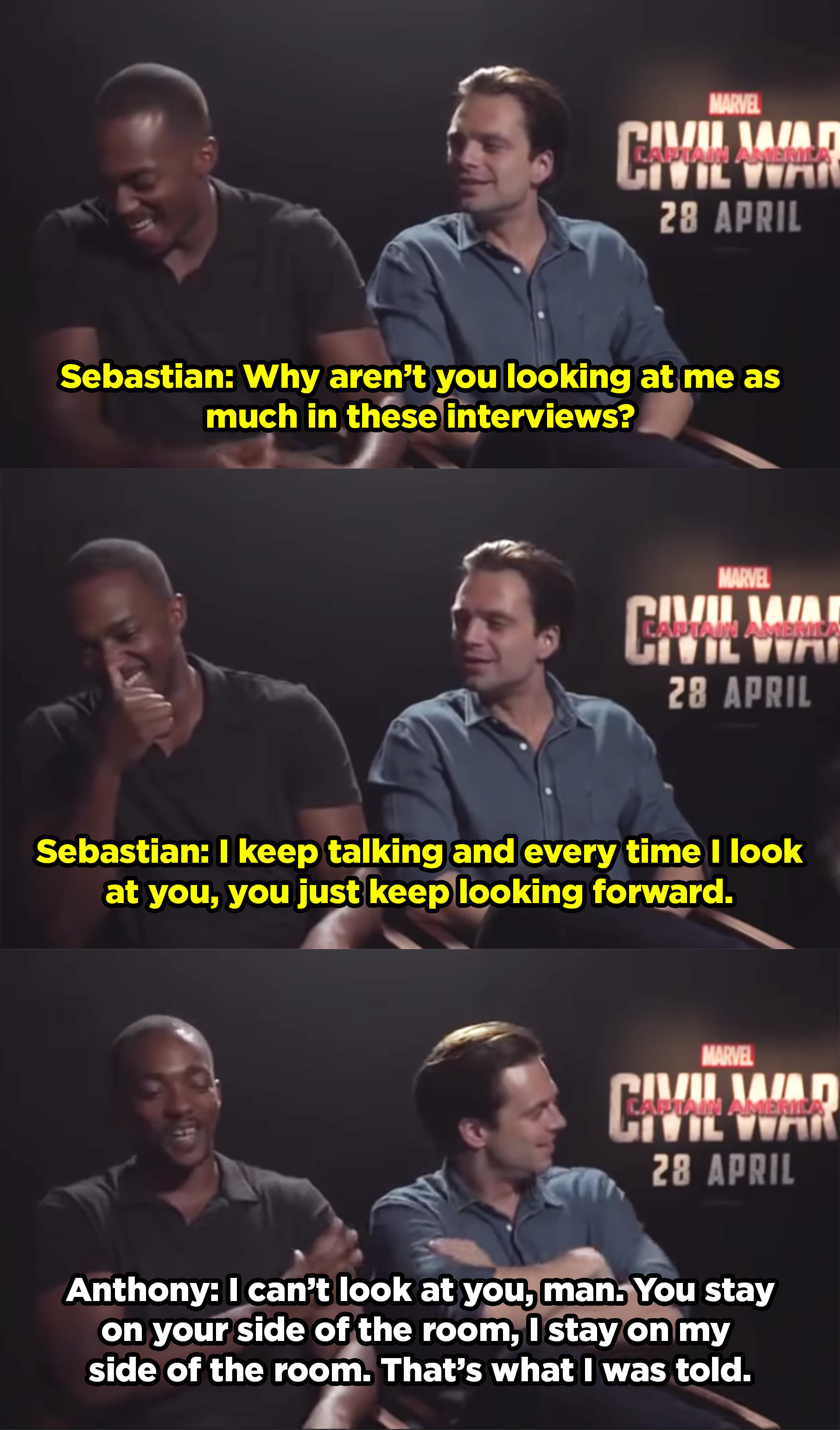 12.
When they brought their undying love for each other to the 'gram: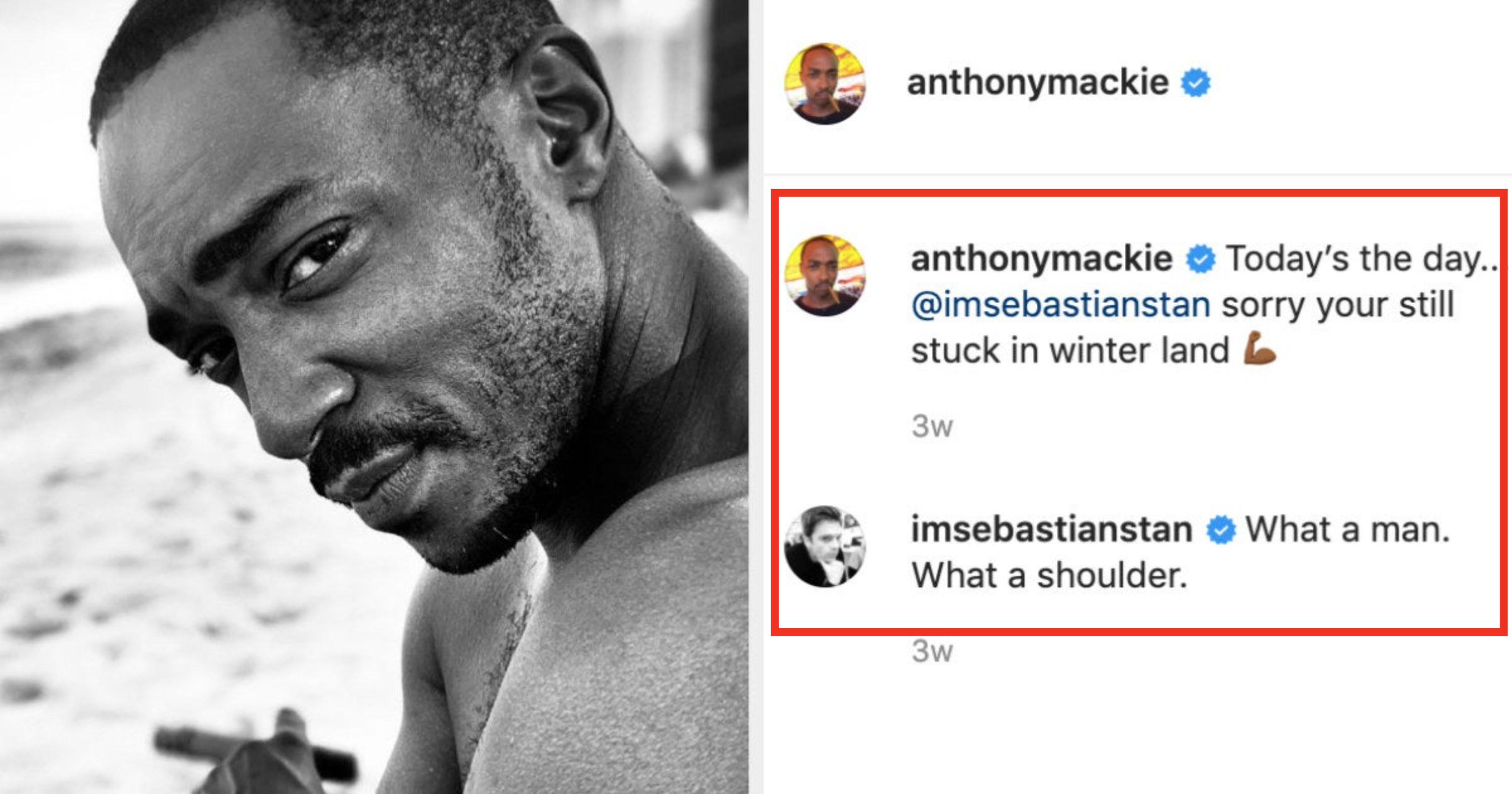 13.
When Sebastian shared that he does, in fact, own a Falcon cardboard cutout:
14.
When they stopped filming TFATWS to film "a couple of things from a couple of guys" and it made zero sense, but also made SO much sense:
15.
And finally, when Anthony claimed to have slept on Sebastian's couch but Sebastian called it a lie, and they created this iconic couch debate:
So, what's your favorite Stackie moment? Tell us in the comments!