Listen up: I have some fabulous news for all those Ben Barnes superfans out there: After months and months and months of you asking, he FINALLY sat down and read thirst tweets.
To celebrate his new EP Songs for You, we invited Ben to hop on a Zoom call with us and read some of your spiciest, sexiest, and thirstiest tweets about him.
From the oh-so-sweet Valentine's Day invites...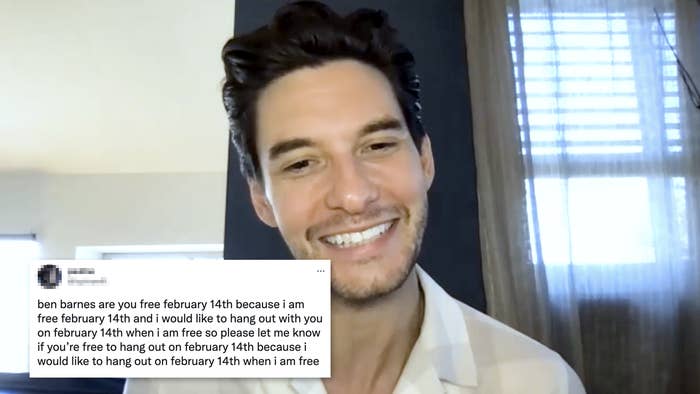 ...to his thoughts on being called "Daddy"...
...all the way to the infamous "bussy" explanation, he read them all and was a great sport through all of it.
And be sure to give his new EP, Songs for You, a listen.