This Is What It's Like When Constant Sexual Harassment Is Just Part Of The Job
"I think that [men] feel as if it is their right to flirt, as in they are buying something and it's part of the service," one woman told BuzzFeed News.
Women who have worked for agencies that provide staff for large and high-profile events have told BuzzFeed News how they were routinely propositioned while working and received lewd comments about their appearance, and said there was a lack of support from managers when they complained.
Several women said the alleged treatment of hostesses at the Presidents Club dinner uncovered by a Financial Times investigation echoed the sexual harassment they have experienced. Events they worked at included the Rugby World Cup at Twickenham, a beer festival at north London's Alexandra Palace, and exclusive "private nights".
Sophie, a 29-year-old mother of two from the north of England, worked as a hostess for various agencies starting when she was 19. She said she stopped last year when the sexual harassment became too much.

"Groping sadly became part of the job and you'd get clients thinking you were 'fair play'. I used to just get on with it and get over it because it happened at every single gig," Sophie, who asked BuzzFeed News not to use her full name, said.
Sophie said she was "not surprised" by the allegations made by the Financial Times, and like the hostesses at the Presidents Club dinner, she was often made to sign nondisclosure agreements that protect high-profile clientele. "I think it's just the old boys' club mentality," she added.
"I did private nights," she said. "If it was high-end you often had to sign nondisclosure agreements of some sort, nondisclosure about clients. They would want nice girls to promote it, but often people didn't understand that you weren't there for them to [grope].

"People would be so shocked at some of the high-end professional men [at the events], really famous barristers, all sorts. You wouldn't believe it.
"They would always think you're just a bit of entertainment; the men would touch you and the women too. It was disrespectful. They felt you were lower class to them, and they could do what they wanted."
Sophie continued: "But since I've had my last child, because they're both girls, I felt like I should stand up to it for them – I wouldn't accept that behaviour for them. I put up with all sorts, mainly groping."
Many young women BuzzFeed News spoke to said they often feel trapped or powerless to complain about male guests who behave inappropriately, and that men feel "entitled" to treat them that way.
Because large-scale functions involve several agencies being contracted to provide different services – from catering staff to hospitality to overall management of the event – many workers said it was not always clear who they should direct complaints to or whether complaints would be passed back to their agencies.
Sometimes their agency's policies would clash with those of the client – for example, on uniform. Staff said they often felt pressured to give in to the client's demands, or risk being sent home and losing money.
It is one of the reasons Labour MP Jess Phillips is now calling for employment agencies to be liable for third-party sexual harassment of staff who were not offered adequate protection.
Mary Carr, 25, worked for RE Hospitality for two years between 2014 and 2016 while she was a student at the University of East London.
She told BuzzFeed News she regularly suffered sexual harassment during her shifts and was made to wear uniforms that made her feel uncomfortable, and said she felt her complaints to managers were not taken seriously.

"The general industry is pretty sexist," she said. "You do notice a lot. I worked at Twickenham and every single one of [the staff] was female apart from the manager; this was during the Rugby World Cup."

A spokesperson for the Rugby Football Union, which owns Twickenham Stadium, the England national team's home ground, said: "Behaviour of this type will not be tolerated at Twickenham and we will investigate these allegations."

Carr continued: "The worst event was during a beer festival at Alexandra Palace in 2014. They provided us with uniforms – it was a Bavarian milkmaid outfit."

A spokesperson for Alexandra Palace said this was the first time they had received an allegation of this nature about one of the venue's events. "Any claim of sexual harassment is taken extremely seriously," they said.

"We have policies and systems in place to protect people working on site. Briefings are delivered before all of our events to ensure those responsible manage the behaviour of those in attendance.

"The event in question is a replication of a traditional German beer festival and is well attended by both men and women. It is a good-natured event that continues to receive positive feedback."
Carr said at other events she was also denied access to her phone. "At Arsenal's Diamond Club [a private members club at Emirates Stadium] your phone was locked away," she said. "Everyone's kind of compliant with it because it's agency work: You are on a zero-hours contract and you want to be asked back."

A spokesperson for Delaware North, the management company that runs events at the Emirates Stadium and is responsible for recruiting staff through other agencies, confirmed that staff are asked to place their phones in sealed plastic bags while working.
"The handset is kept with the phone owner while on shift, and if needed for emergency reasons, they can then break this seal and make use of the phone," they said.
The spokesperson added that Delaware North's policies aim to protect its entire workforce and to ensure they are free from harassment and antisocial behaviour.
"They'd say, 'You don't want to bend over in that skirt or it'll rip – or maybe you do.'"
Carr said that at some venues she was asked to wear a skirt during shifts, including at Twickenham, which often drew unwelcome attention from customers. She said that although the agency's standard uniform was a shirt and trousers, some venues would ask staff to dress differently.

"The line when you sign up to the agency is that it's black trousers, but venues and clients would say women must wear black skirts. ... [You would be told] 'some clients may have specific uniform requirements or provide you with a uniform.' Essentially if you weren't wearing what the client wanted, you'd get sent home.

"I wore trousers once to work at Twickenham and the venue client said to me my agency should have told me otherwise, that trousers don't look good on women, and I was left to work in a glass wash, 12 hours working back of house."

Carr said that she felt female staff needed better protection while on the job.
"You'd get a lot of comments," she said. "You'd always get the drunk businessman, all suited, who leans a bit too close with alcohol breath and says, 'What's a pretty girl like you doing working here?' They'd say, 'You don't want to bend over in that skirt or it'll rip – or maybe you do.'

"You just develop a polite laugh. The first couple of shifts you get angry and upset, but after two years you learn not to listen. And then a new girl starts, an 18-year-old, and gets upset, and she's you two years ago."

Carr said when she tried to raise concerns with managers at the venues where she worked – who could be employed by the venue or another agency – her complaints were dismissed. "Most managers just said 'ignore it', or 'maybe if they like you they'll give you a bigger tip,'" she added.

"Clients or venues would be the ones to say things like 'flirt with them, make them feel special' and if you didn't, or spoke up, they would inform your agency and you'd be blacklisted, you wouldn't be offered work and it was kind of like a 'time out', I guess, and then when you eventually got offered work you'd know not to [question instructions]."

She said the only thing surprising about the harassment allegations in the Financial Times report "was that everyone seemed outraged by it, when I've experienced it that much".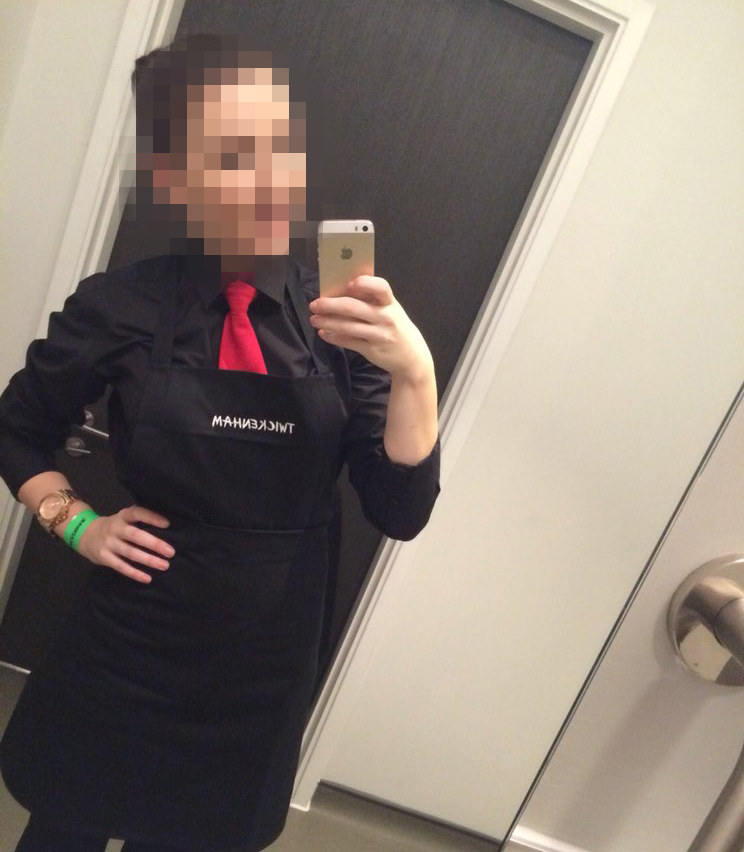 Ross Taylor, who used to run RE Hospitality, disputed all the allegations. He is now the managing director of Fuel Hospitality, set up in 2017, which he said includes staff from the team he built at RE.
He said: "During the eight years that I was working with RE we employed in excess of 20,000 workers from every walk of life, and we were an equal-opportunities employer in every sense of the word.
"We acted as an intermediary between our clients (usually major event venues) and the candidates who chose to work with us, supporting them with the provision of well-trained front-of-house staff – predominantly waiting and bar staff.
"We had a fairly even ratio when it came to males/females in our employment and supported many of London's most prestigious events alongside numerous other agencies."
He added: "Twickenham have never placed any booking with RE or Fuel and requested a specific gender and this would never be considered throughout the booking process. RE had a reasonably even split of male and female workers throughout the World Cup and we allocated them accordingly. If a room had been staffed with purely female waiting staff, this would have been purely coincidental and again beyond our control.
"I cannot comment on what was said by a manager as we did not supply managers to Twickenham. They would not have worked for RE. I also cannot comment on what may or may not have been said by any of the 80,000+ men, women and children in attendance.
"I can confirm that I have no record or recollections of any allegations of harassment in any way in my 20 years of working with Twickenham as a client and if I had it would have been reported and dealt with appropriately by our HR advisers and the client in question."

Taylor also denied that staff had been told to wear uniforms that made them feel uncomfortable, saying: "The standard uniform for all staff members at Twickenham is black trousers and black shirt regardless of sex.
"We do not allow staff to wear skirts at Twickenham – only trousers. If you have photos of a staff member wearing a skirt at Twickenham I assure you it was not provided by RE."
A spokesperson for RFU said: "The RFU and Twickenham Stadium has no policy requiring women to wear skirts on match days or any other days."

Jasmine Shearsmith, 22, who staffed events as a Fuel agency worker between September and December 2017, told BuzzFeed News that in her experience women were almost always placed front-of-house and that they would always be made to wear a particular style of dress.
Shearsmith was not surprised "in the slightest" by the FT's revelations. "I find that hospitality is very cutthroat," she said. "You do what you're told when you get to the event and if they don't like the way you're dressed, you have to change it to suit what the management want, otherwise you get sent home."
While Shearsmith said she had not personally experienced sexual harassment, she spoke of an overall culture of sexism in the hospitality industry. She said she was told by one event manager (not employed by Fuel) that "women aren't meant to be on the bar" and should instead stay on front-of-house positions among guests.

She also said that phones were locked away and staff were not allowed to access them on almost all shifts. "At the Emirates, you can keep your phone on you, but you have to put it in a sealed plastic bag so you can't use it," she said. "If you are caught on your phone at an event, you'll get a strong telling off or sent home on the spot."
Taylor said that where phones have been locked away or kept in bags, "This was not our policy; it was our client's. This is made very clear in both the job description and at the briefing provided by our client."

Shearsmith is now focusing on her studies and launching her own business, and has vowed not to return to agency work. "I think I would rather go bankrupt," she said.

Maddy Mersh, 19, who previously worked for Fuel, said she had also noticed female staff being placed among guests far more than her male colleagues during a summer festival last year.
"All girls were put at the front of the bar to serve customers and sell drinks whereas the boys were at the back pulling pints and not approaching customers," she said.
Taylor told BuzzFeed News that his agency, Fuel, would not have had any responsibility for allocating roles at this event.
Mersh said she received remarks on her appearance from male guests, as well as comments about her not looking old enough to serve drinks. "I only found men doing this," she said.
She added: "I know other people who have worked events and the girls have been given costumes of corsets and short skirts, compared to the boys in shirts and trousers."
"Often you don't feel like you can escape. You feel like you can't get away. It's about realising what a widespread problem it is: to be in fear in your workplace."
BuzzFeed News reporter Rachael Krishna worked event shifts through the agency Esprit to earn extra cash at university four years ago. "The job application process, which they said was based on skill, seemed to involve a lot of scrutinising of your appearance," she said.
"Once you got shifts, many required women to wear makeup and heels, and on occasion there would be jobs where certain women were asked to change into suggestive or revealing outfits when they arrived at work," Krishna said. "There was no real chance to reject this as there was always someone waiting to replace you."
A spokesperson for Esprit strongly denied the claim that the company hired staff on the basis of appearance, or that any staff would be made to wear revealing outfits, and said that specific uniform requests from clients would be accepted only if there was a practical necessity. They suggested steel-toecap boots or high-visibility vests as examples of acceptable uniform specifications.
The spokesperson added that Esprit does not accept contracts from clients in the "promotional sector" as the company "does not approve of the culture of it".
Krishna said while the pay was low, it was a reliable source of income that she was able to fit around her studies.
"I know this kind of behaviour is 'common' in the service industry, but it doesn't mean it has to be acceptable," she continued. "The industry relies on young people with few other options and really lacks a strong voice willing to fight the treatment of workers. It has been largely ignored by movements like #MeToo."
Ikran Dahir, also a reporter at BuzzFeed News, once sought work in the hospitality industry through the agency Berkeley Scott, but was put off by the application process, which she said included giving a bra size and taking a photo.

"Our height, waist, and bra size were part of our application forms," she said. "On the day of the interview there were five of us who were measured. They said it was for the uniform."

She added: "I didn't end up showing up for my first shift because something felt off."
A spokesperson for Berkley Scott's parent company said: "This is not part of our recruitment process and to our knowledge none of our employees have requested this information from our candidates.
"However, we take allegations of this nature very seriously. Should the individual in question wish to make the allegation to us, we can investigate it independently and thoroughly as per our processes. We are also governed by the REC [the Recruitment and Employment Confederation] and adhere to their code of conduct."


Lara McNeill, a student doctor at King's College London, currently works in hospitality for an agency, which BuzzFeed News has agreed not to name. She said she had suffered sexual harassment from guests while at work, particularly when working behind the bar at large sporting events.

"I wouldn't say it's that serious, but just being approached, asked for your number, it all matters," she told BuzzFeed News. "At football stadiums it tends to be a lot of male customers, a lot of very drunk men, and it's super busy and often there's not a lot of protection."

McNeill said she would find it difficult to raise any issues of harassment due to the nature of the job.

"When you work at an agency you're working with different people every time. I felt like I didn't know anyone enough to do it," she said. "You're supposed to be nice, the customer is always right – that's what you're measured on," she added, saying many agency workers fear they won't be asked back if they complain.
"You have to ignore people commenting on your appearance or asking you out, but often you don't feel like you can escape. You feel like you can't get away. It's about realising what a widespread problem it is: to be in fear in your workplace, for women to be unsafe."
A 20-year-old woman who recently worked serving beer and food at football events through the hospitality agency Michael Wisher said she has been made to feel uncomfortable by men who were "cheeky and flirty" towards her.
"I think that they feel as if it is their right to flirt, as in they are buying something and it's part of the service," the woman, who asked to remain anonymous, told BuzzFeed News.

She said that while men appeared to think their behaviour was "a joke", she felt it went beyond that, especially when they were drunk.
"Generally, the more drunk they get the more they try to flirt with the workers and the rowdier they get," she added.
She said managers employed by Michael Wisher tended to intervene when event staff – who were mostly women – felt harassed.

Another woman, who asked BuzzFeed News to protect her identity, shared similar experiences of harassment when working at events for Michael Wisher as a student over 10 years ago.

She said she was regularly sexually harassed by male guests who would make lewd comments.

"I did work at events at uni, like at the Ryder Cup, cricket venues, and large Indian weddings," she said. "Thankfully there were no major incidents that I can vividly remember, but no doubt you got men being a bit overly flirty with you and cheeky and thinking they could get away with saying things to you – normally when they had had a few too many drinks and think they could get away with it."
Michael Wisher, who founded the agency, said he had employed more than 100,000 staff and had never had a sexual harassment complaint.

He told BuzzFeed News he takes the issue incredibly seriously, but said the onus is on employees to report inappropriate behaviour. Wisher said his staff work with several different clients at locations across the country, and that any incidents of harassment could be taken up with both the company and the individual customer.

"There always are people that can do that – it's about shouting up and saying that's happened," he said. "Staff can be moved around, customers can be spoken to and, if necessary, removed. If you've got a customer who is behaving inappropriately in any form you go and talk to them, point out how they need to conduct themselves – we don't have a problem with doing that.

"It isn't acceptable. It doesn't mean it hasn't happened just because it hasn't been reported, but we'd like the opportunity to do something about it."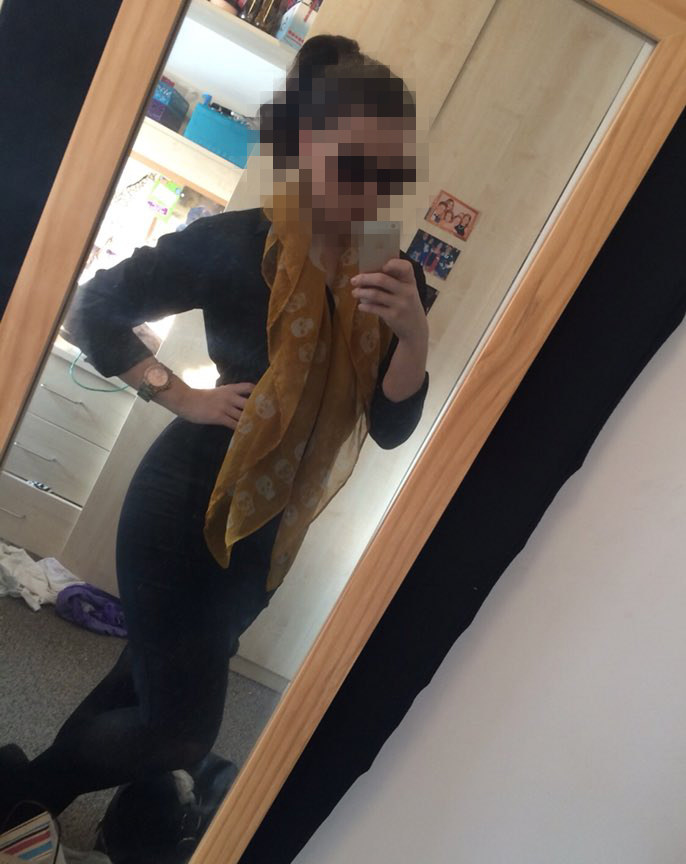 MP Jess Phillips, who tabled an urgent question in parliament on Wednesday following the Financial Times undercover report, said employers who do not protect staff from harassment should be sanctioned.
"I think the scale of surprise about really specific 'lady zoo' events is probably not that surprising to a lot of people who've worked as hostesses. The issue over their employment, whether they can make charges for harassment, especially when they're on zero-hours contacts, needs to be looked into.
"People with a protected characteristic in agency work – we need to look at whether third-party harassment can be charged. Employing them knowing they're going to be harassed, there's certainly a civil case to be answered about harassment and employment protection."
Phillips also said that people harassed or groped at work need to be supported to bring criminal charges against perpetrators.
A former Unite union branch chair, who worked in parliament until this summer, said there were "huge, huge issues" with sexual harassment of catering staff in the House of Commons and the House of Lords, who are employed by agencies.

"Sexual harassment is rife with waitresses," she said. "There are a lot of wandering hands around waitresses who have got massive trays, and those kinds of things are often overlooked."
Phillips said she had never witnessed this herself, but said the onus was on MPs not just to call out perpetrators, but also to report incidents.
"I think they will take it very seriously," she said. "I think Anne Milton [the minister for women] will take it quite seriously.
"If that has been happening in parliament, if I had ever seen that, I would have spoken up. What we as MPs need to do is not just be outraged, but speak up when we see it, report it, take personal action."
A House of Commons spokesperson said: "Harassment is totally unacceptable and will not be tolerated on the Parliamentary Estate. We have not received any such complaints from our catering and events agency staff, but we encourage all of our staff to report instances of harassment so that immediate action can be taken."

Approximately 24 agency staff members are used by the House of Lords Catering and Retail Services department, BuzzFeed News understands. A House of Lords spokesperson said: "We have not received any complaints about sexual harassment or other inappropriate behaviour from agency staff working at events.
"All staff employed by the House of Lords, directly or through an agency, have a right to be treated with dignity, respect, and courtesy. Any complaints from staff, including agency workers, about sexual harassment or other inappropriate behaviour, would be investigated and appropriate action taken."

On Thursday prime minister Theresa May said she was "appalled" by the treatment of hostesses at the Presidents Club dinner and vowed to continue to work to ensure women were "accepted and respected as equals".

"I thought that sort of approach to women – that objectification of women – was something we were leaving behind," she said. "We've made progress, but it's very clear that there's a lot more for us to do."

Downing Street said she would also consider whether any changes were needed to nondisclosure agreements.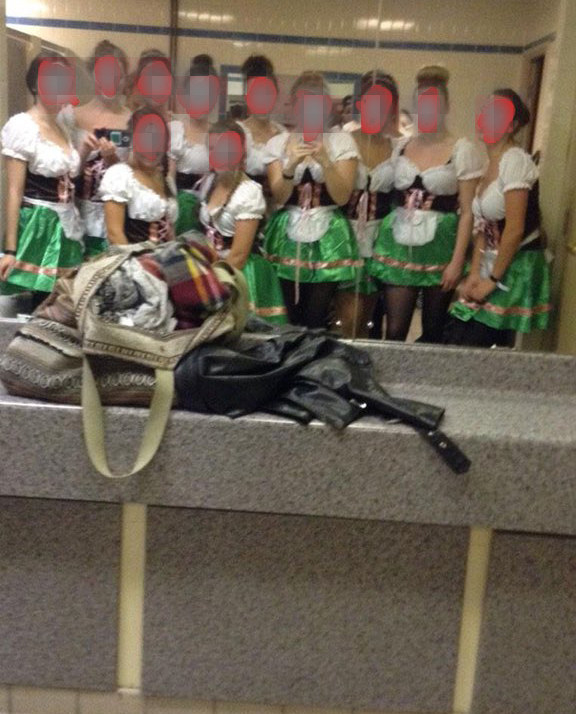 Sexual harassment at hospitality events appears to be nothing new, and some women BuzzFeed News spoke to said behaviour of the sort described by FT had been going on for decades.

One woman, who wished to remain anonymous, remembers being sexually harassed while working as a hostess at a police charity dinner when she was a student around 15 years ago.

"My bottom was touched on numerous occasions," she said.

"Probably the worst thing I remember was one of the senior inspectors was there with his son who must have been about 17 at the time, so maybe a year or two younger than me, and he basically said, 'Why don't you pay her for the night?'"

The woman said she got the job through a friend who worked in admin support and had been asked to "find girls" for the evening.

"It wasn't a pleasant experience at all," she continued. "I was propositioned numerous times throughout the night by men saying 'We've got rooms.' It was like they sort of expected it."

She vowed never to work as a hostess again, but didn't see the point in reporting the instances of harassment. "Particularly as it was the police," she said. "If anything had ever happened to me, I'd be giving them a statement, and it would be for them to decide.

"It was just gross, the whole thing."
"A response that sticks in my mind is a woman who goes into work on a daily basis wondering what particular form the sexual harassment on that shift will take."
Charlotte Bence, hotel projects coordinator at the Unite union, whose members include hospitality workers, said that sexual harassment is "endemic" in the industry.

In a recent survey of hospitality workers undertaken by Unite, she said that 9 out of 10 respondents said they had experienced sexual harassment in the workplace more than once.

"A response that sticks in my mind is a woman who goes into work on a daily basis wondering what particular form the sexual harassment she will experience on that shift will take," Bence told BuzzFeed News. "Is it going to be groping or comments about her sex life and the uniform she's obliged to wear?

"She knows it's coming, but what will it be today? That's been repeated across testimony we've had from hospitality workers."
Bence found that among hospitality workers she represented, complaints about sexual harassment were usually dismissed.
"They're told to toughen up," she said. "They're told it's banter and the customer is just having a laugh. This is the kind of culture you get in an industry where the guest always comes first," she continued.
"It creates a culture where [staff] feel they can't say no, or it becomes very difficult to do so."
In a precarious industry that is "rife" with zero-hours contracts, Bence believes workers being subjected to sexual harassment is an inevitable consequence. She remembers being approached by one worker who had been offered fewer shifts by her agency after reporting an incident of sexual harassment.
"That really compromises people's ability to pay their rent," she said. "If people felt more secure to report sexual harassment, then more people would come forward, but I think given the precarious nature of the work at the moment, that's not going to happen."