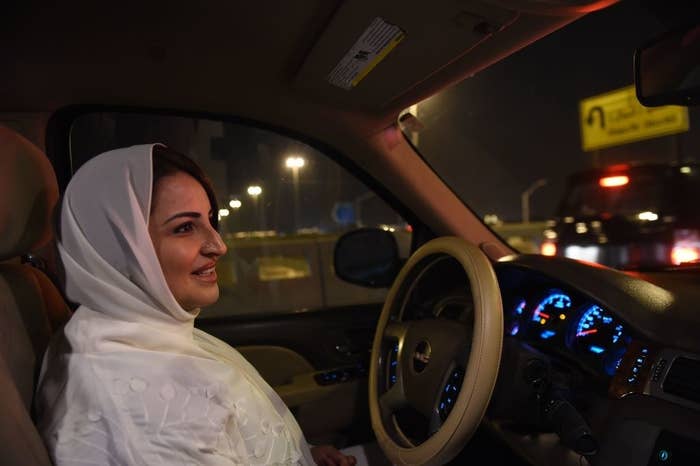 A law prohibiting women from driving in Saudi Arabia was lifted Sunday morning, allowing women in the country to legally sit behind the wheel for the first time.
The first 10 women in Saudi Arabia received driving licences earlier this month after it was announced last September that a ban on women driving would be scrapped as part of Crown Prince Mohammed bin Salman's efforts to modernise the country.
Some of the women gleefully drove off at the stroke of midnight when the new law came into effect.
But many of the women who fought for the change remain in prison. Among six women's rights activists who were detained just weeks before the ban was lifted was Loujain al-Hathloul, who spent 73 days in jail in 2014 when she was arrested for driving into Saudi Arabia from the United Arab Emirates in protest of the driving ban.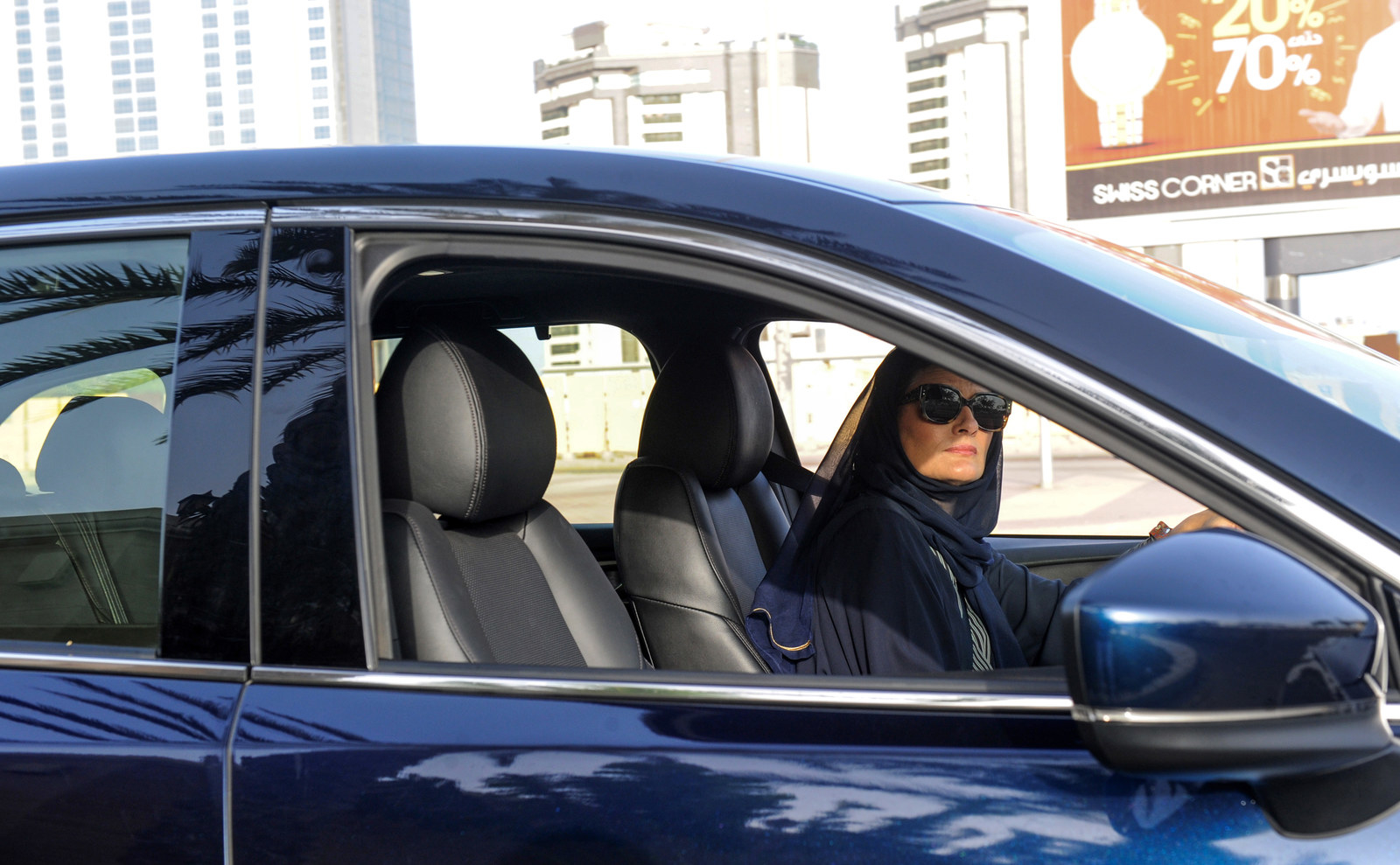 Iman al-Nafjan and Aziza al-Yousef, also prominent campaigners on the issue, also remain in custody. They could face trial before the counterterror court and be detained for up to 20 years as a result of their activism, according to human rights group Amnesty International.
"The lifting of the ban is testament to the bravery and determination of the women's rights activists who have been campaigning on the issue since the 1990s, and the activists following up their ground-breaking work in subsequent campaigns since 2011," Samah Hadid, Amnesty International's Middle East campaigns director, said in a statement as the ban was lifted.

"While we welcome the fact that women can finally get behind the wheel, we should not forget that many people are still behind bars for their work in fighting for women's rights in Saudi Arabia."

Several women in Saudi Arabia shared videos on Twitter of them legally driving for the first time.
"It's like seeing my city from a different view," Majdooleen al-Ateeq told Reuters journalist Sarah Dadouch who had joined her for the historic ride.
Saudi women's rights campaigner Manal al-Sharif, who lives in Australia, posted a celebratory video on Twitter.
"This is really a day to remember for all of us," she said. "What concerns me are the Everest for the female activists who are continuing. The fight to end the male guardianship."
"Today is one of the milestones in this fight because this is the day that women are driving their own cars and driving their own lives," Sharif continued.

"That means more women joining the workforce and being financially independent and they can take decisions all the way through."