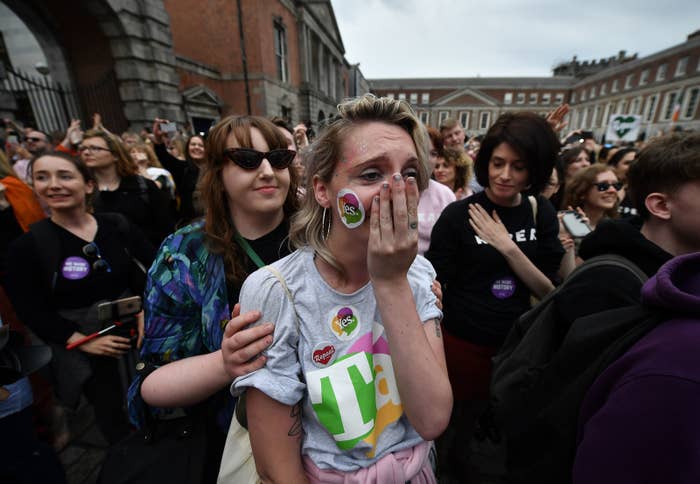 DUBLIN — A collective sigh of relief seemed to be breathed over the city on Saturday evening after it was officially declared that Ireland had voted to relax its restrictive abortion laws.
Two-thirds of people across the country voted to repeal the Eighth Amendment, which prohibited abortion, and in the capital the vote to repeal reached over 75%.
When same-sex marriage was legalised in 2015, the city erupted with joy, but the celebration on Saturday was calmer and more reflective as women looked forward to a new Ireland.
"You can tell from around town that it's not the same atmosphere as when we passed marriage equality because that was all about love, but we're celebrating that we have a human right to make our own choices," Jenni Little told BuzzFeed News as she and her friends drank pints outside a pub in Temple Bar.
Around them, several hen parties and tourists continued to soak up a typical Saturday night in this buzzy, boozy part of town.

"This is just about accessing basic care, and people not being alone, and people not having to go through horrible situations away from the people they love, so it's kind of a relief and an exhale," she continued. "We are really, really happy, but everybody is very tired as well. It's just been constant, just talking about it and doing stuff for it. We can all just breathe now."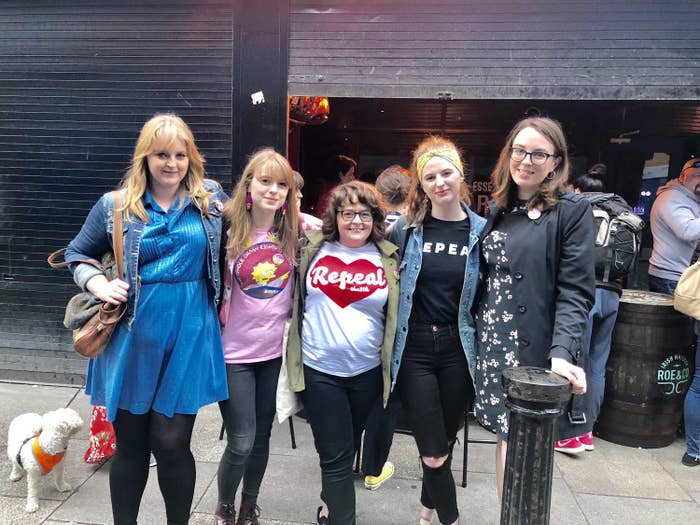 Aoife Cooper, wearing one of the "Yes" badges that have become ubiquitous around Ireland in recent weeks, told us she felt like today marked the end of a dark past for women in Ireland.
"You're talking years and years of shame for women," she said. "The Tuam babies, the Magdalene Laundries – all the ways Ireland has tried to hide pregnant women and women who needed abortions."
But now, Cooper said, she felt like she could look to the future.

"I've never been more proud," she continued.

"Old Ireland is dead and gone. Ireland is moving forward. UK votes Brexit and America has Trump but we're over here making changes."

A few streets up, Laura Ivers, who was celebrating with pints on the steps of a city centre pub, also felt that today showed that people had the power to mobilise for positive change.
"It's a proud day to be Irish and to show that democracy actually works," she said.

"After Trump and Brexit we were all disillusioned with politics and I think today has shown us and hopefully the world that people's voices count and we can make change."

Her friend, Shir Madness, agreed: "We can do anything now."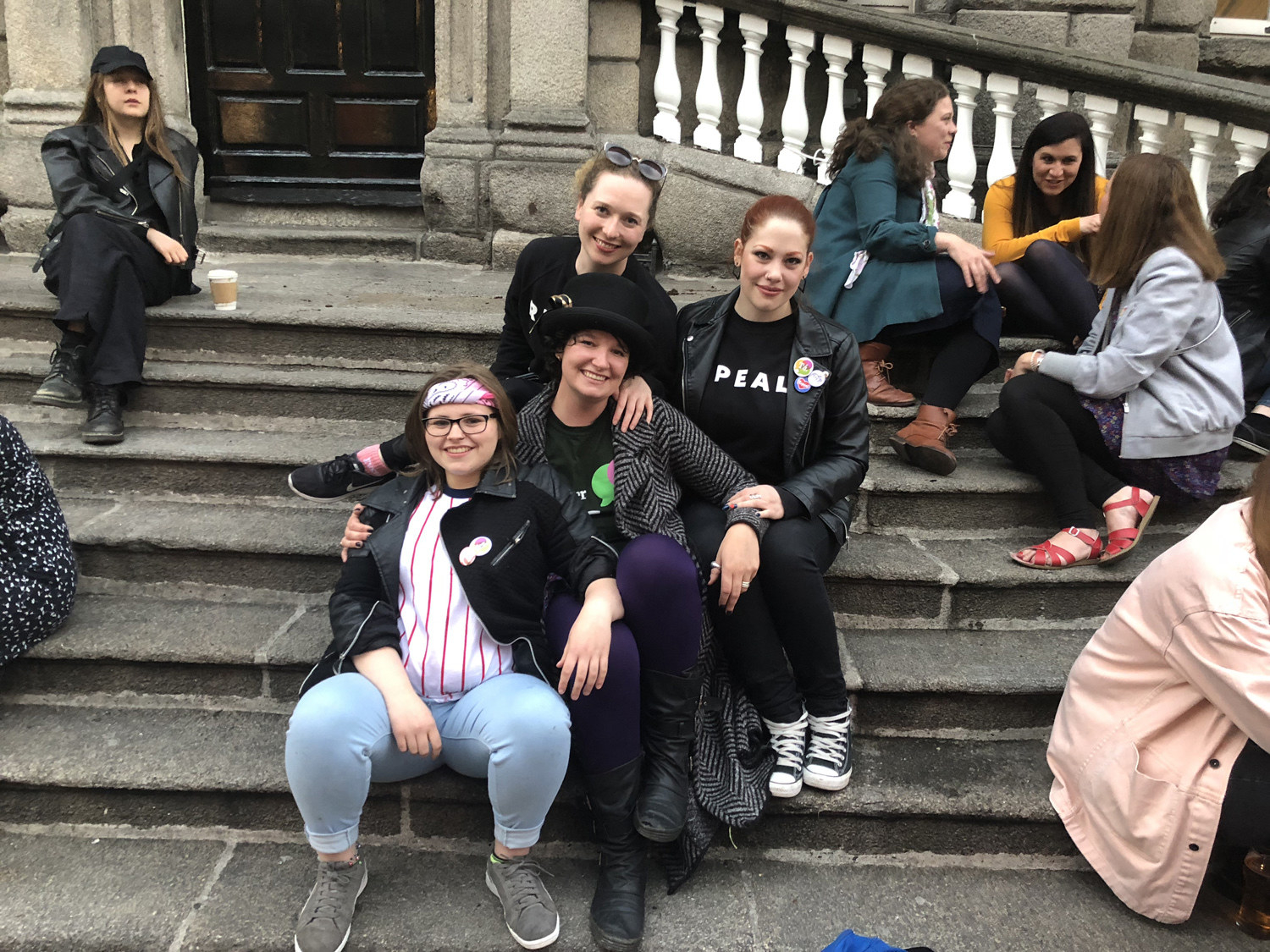 Megan McGarry said the atmosphere in the city felt "electric" when the Yes victory was declared, and she described the result as "revolutionary".
"It's definitely a proud day," she said. "You're going to look back in 20 years time and say where were you when the eighth was abolished."
At a party for campaigners, taoiseach Leo Varadkar and health minister Simon Harris posed for selfies with campaigners who finally appeared to be letting off steam after a closely fought and tense referendum campaign.
Claire McGowran of the London Irish abortion rights campaign, which worked on encouraging Irish citizens living abroad who were still eligible to vote to come home and cast their ballot, was also filled with relief at Saturday's result.
"The only words we have are: relieved, overwhelmed, happy," she said.

But she was keen to point out that there was still work to be done until the legislative process for abortion in Ireland is complete.
"Nine women got on planes this morning and women will keep taking pills until we get the legislation through, and I'm so glad that's no secret now and those women have been highlighted," she said.
And then, of course, there is Northern Ireland, where abortion is still illegal, which McGowran said the London Irish group will now be focussing its attention on. "We've already talked about it today, and Monday morning, that's what we'll be doing," she said.
But as the campaign to repeal the Eighth Amendment drew to a triumphant close, campaigners could enjoy this brief moment of respite.
"The fact that Ireland has voted so resoundingly for this is so important and so supportive of women," McGowran added. "I couldn't be more thrilled."