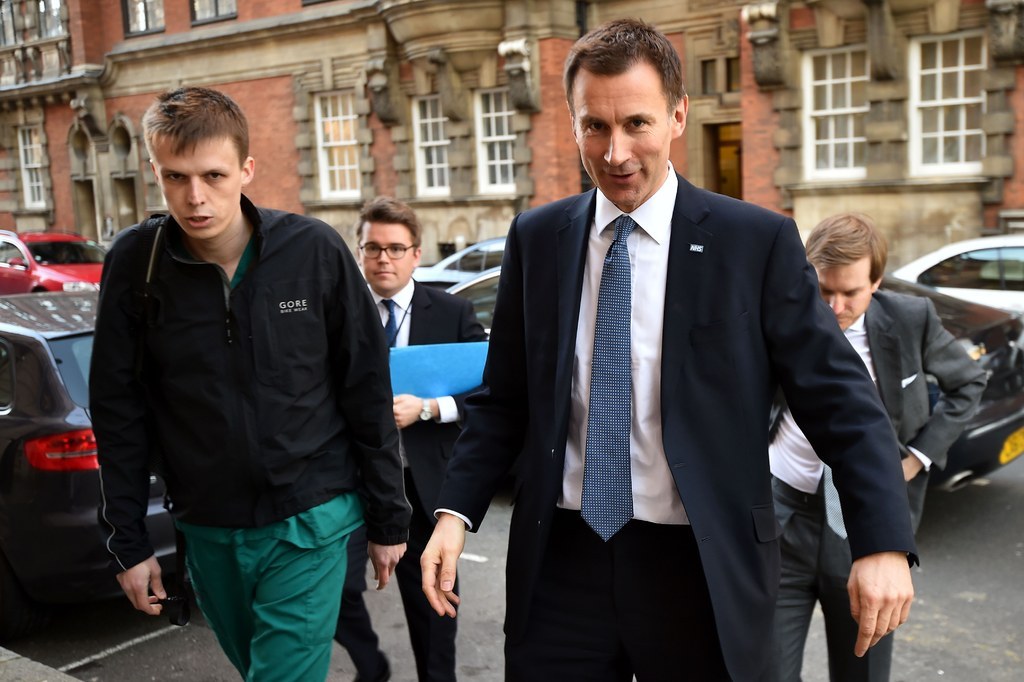 The medical community has been up in arms since health secretary Jeremy Hunt proposed dramatic changes to the working hours, pay structure, and training development of junior doctors – fully qualified doctors on a 10-year training programme to become a consultant or a GP – last year.
Hunt says the changes to junior doctors contracts will help create a "truly seven-day NHS". Doctors say they already work seven days a week and that the changes are not safe for patients and not fair for doctors.
After two rounds of industrial action by doctors and months of discussions between the two sides, Hunt announced on 11 February that he would deploy his "nuclear option" by pressing ahead with the new contract against doctors' wishes.
Since then many doctors have vowed that they cannot and will not work under the new conditions and are threatening to resign or even emigrate.
Three more major strikes will take place in March and April, with doctors hoping the government will reverse its decision before the contract comes into effect in August 2016. The British Medical Association (BMA) has even set about questioning the legality of Hunt's imposition in the high court.
How did this bitter dispute reach crisis point? BuzzFeed News attempts to explain.
How did all this start anyway?
Last summer, Hunt said the government needed to make radical changes to junior doctors contracts after a study found there were thousands of "excess deaths" every year due to higher mortality rates at the weekend.
Hunt said he believed that making it less expensive for hospitals to schedule doctors to work during evenings and weekends would help prevent these deaths by making sure there is consistent staffing on every day of the week. The changes are part of the Conservatives' election manifesto pledge to deliver a "truly seven-day NHS".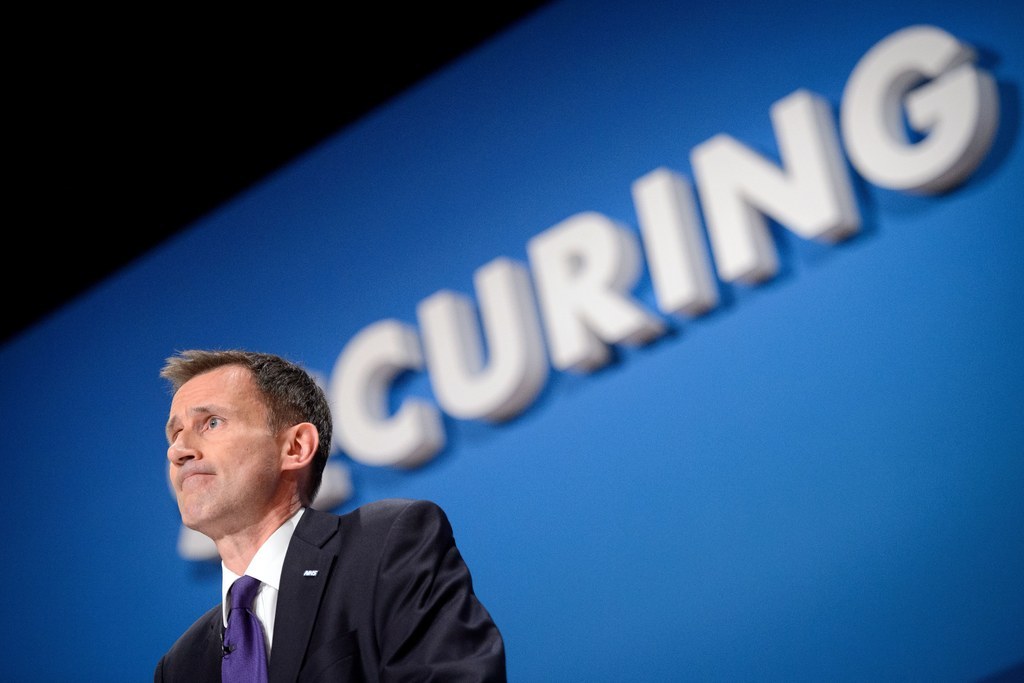 So are you really more likely to die if you go to hospital at the weekend?
Research by epidemiologist Nick Freemantle published in the British Medical Journal last year did find that there were 11,000 "excess deaths" every year among people admitted to hospital between Friday and Monday due to higher mortality rates at the weekend than on weekdays.
However, Hunt's claim that the deaths were a result of inadequate staffing and his assertion that they could be prevented by making changes to junior doctors' working hours have been wildly disputed, not least by Freemantle himself.
"It is not possible to ascertain the extent to which these excess deaths may be preventable; to assume that they are avoidable would be rash and misleading," the paper said.
BMJ editor Fiona Goodley accused Hunt of "publicly misrepresenting" the article and "misusing data to mislead the public" after he repeatedly cited Freemantle's findings to justify his proposed changes.
It also worth noting that according to the figures, although you're more likely to die if you're admitted at a weekend, if you're already in hospital over the weekend, you're actually less likely to die.
Many believe Hunt deliberately misled the public for his own political gain.
It has also now emerged that when Hunt first cited Freemantle's death data last July, claiming that "around 6,000 people lose their lives every year because we do not have a proper seven-day service in hospitals", the study was still unpublished and unverified.
Emails from NHS England's Seven Day Services Forum project manager Deborah Williams to one of the authors of the BMJ study, uncovered in an investigation by the BBC, said: "We were challenged to cite the source of the 6,000 figure and attempted to offer up the most bland statement possible, that would neither confirm not contradict [Hunt's] statement."
In short, people admitted to hospital at the weekend do have an increased risk of dying in the following 30 days, but there is nothing to suggest it is because of junior doctors rotas.
Aren't hospitals already open seven days a week?
Yes, which is one of the major reasons why doctors have been so up in arms about Hunt's proposition for a "seven-day NHS".
Under the current contract, doctors receive increased overtime pay at weekends, but the new contract proposes that only some weekend hours will be eligible for overtime pay.
While the BMA has managed to negotiate back more hours at weekends for premium overtime pay, including all of Sunday, the government's continued insistence that Saturday be considered a normal working day has remained the barrier to a satisfactory agreement between all parties.
Doctors, who already feel like they're being overworked, worry that when hospitals can schedule them more cheaply at weekends as well as during the week, this will only get worse, leading to tired doctors and compromised patient safety.
The government has insisted that under the new contract doctors will actually be better off, as the maximum amount of hours a doctor can work will be reduced from 91 to 72, the maximum number of consecutive nights a doctor can be asked to work will be reduced from seven to four, and the maximum number of consecutive long days will be reduced from seven to five.
But NHS Employers has admitted that initial guidance on consecutive weekend work was misleading, and the BMA has expressed concern that without better safeguards, or an increased workforce, it cannot be confident that doctors won't continue to be overworked.
Why don't they just get more doctors then?
Hunt has repeatedly said that extending all services across seven days must be a cost-neutral endeavour, which is government speak for "there is no more money".
The government says also that it has already increased the amount of doctors in the workforce. In the 2015 Conservative manifesto, the party said it was "especially proud" of having "protected the National Health Service, with 9,500 more doctors" during its term in coalition government, despite having to make major cuts to many other areas of public spending.
While overtime pay has been reduced for junior doctors, their basic pay will be increased by 13.5% from August. The government has insisted this is a good deal.
However, doctors have expressed concern that offering the current number of staff a pay rise and allowing them to work less hours, while also seeing more hours covered by the workforce as a whole without spending more money, simply doesn't add up.
"If the government wants more seven-day services then, quite simply, it needs more doctors, nurses and support staff, and the extra investment necessary to deliver them," Dr Johann Malawana, the chair of the BMA's junior doctors committee, said.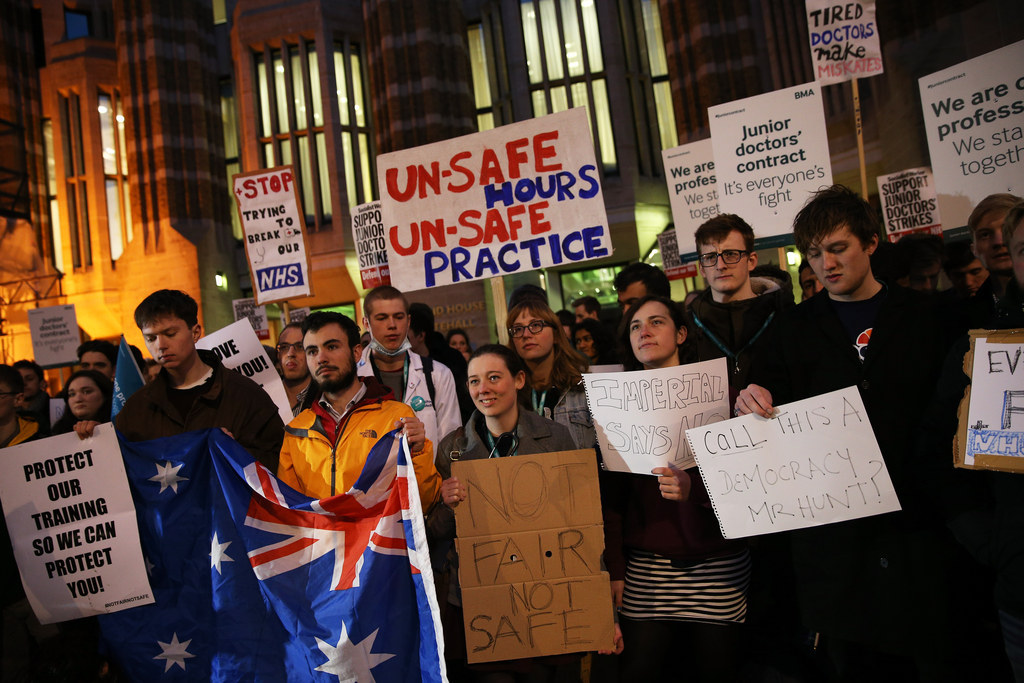 If the government is imposing the contract, what are doctors going to do about it?
Junior doctors and the BMA have vowed that they will keep fighting for a contract that they believe to be safe and fair.
"We cannot and will not accept a contract that is bad for the future of patient care, the profession and the NHS as a whole," Malawana said after Hunt's imposition.
Doctors will stage 48-hour strike action on 9 March, 6 April, and 26 April. During that time only emergency care will be provided.
The BMA's decision to launch a judicial review of the contract is based on a belief the government failed to undertake an Equality Impact Assessment (EIA) prior to its decision to impose the contract.
"EIAs help analyse policies and practices to make sure they don't discriminate or disadvantage people. They help to improve and promote equality," medical negligence lawyer Peter Stefanovic told BuzzFeed News.
"It's really quite astonishing that the government should have taken the decision to impose a contract which junior doctors say is unfair and unsafe for both doctors and patients without even bothering to undertake an EIA."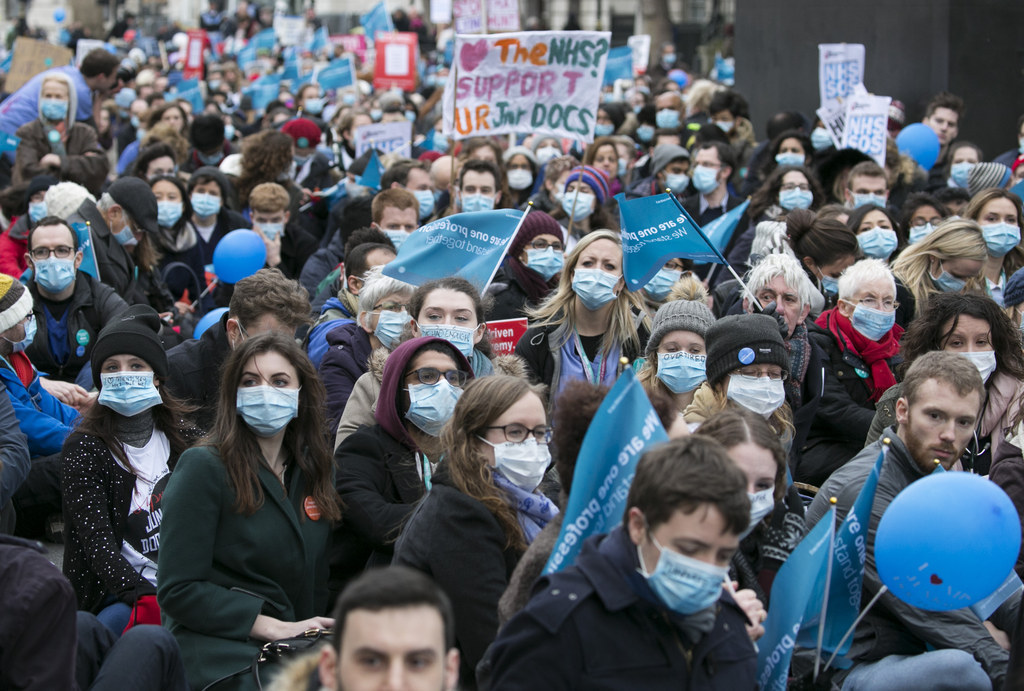 Won't people start to get pissed off if doctors keep striking?
Following the most recent strike announcement, the Department of Health called industrial action "completely unnecessary" and said it "will mean tens of thousands more patients face cancelled operations".
But despite the inconvenience caused to patients by industrial action, public support for junior doctors actually grew during strike action in January.
A poll published ahead of the second strike in February showed that 64% of members of the public surveyed for Health Service Journal felt the government was to blame for the industrial action. Just 13% blamed the doctors.
Members of the public BuzzFeed News spoke to on the picket lines also backed junior doctors.
"[David] Cameron needs to get his finger out of his bottom and give them what they deserve," Chris Clements, whose son Frankie was at London's Great Ormond Street Hospital for his fourth round of immunotherapy during the first strike, told us.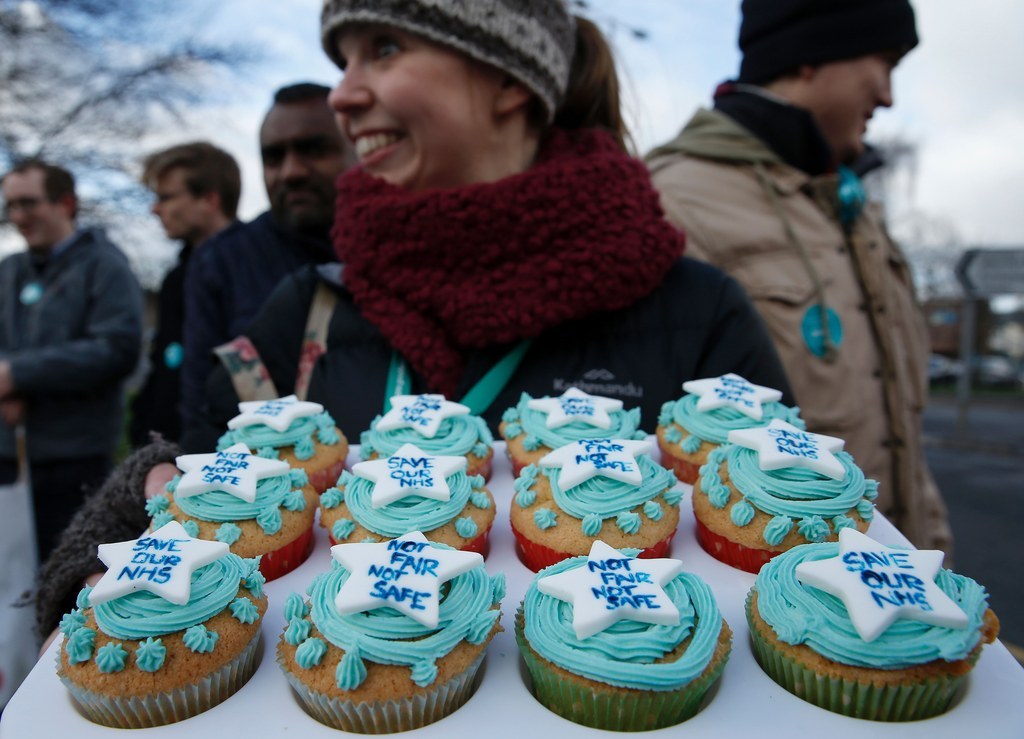 So what's going to happen now?
"The government can avert this [strike] action by re-entering talks with the BMA and addressing the outstanding issues and concerns junior doctors have, rather than simply ignoring them," Malawana said.
Doctors are also doing their best to ensure they aren't ignored.
In addition to the three planned strikes, a number of grassroots campaigns by junior doctors continue to take place. On Wednesday, 25 doctors from all over the UK delivered a petition opposing the contract imposition, signed by 50,000 people, to the Department of Health, and more mass marches are imminent.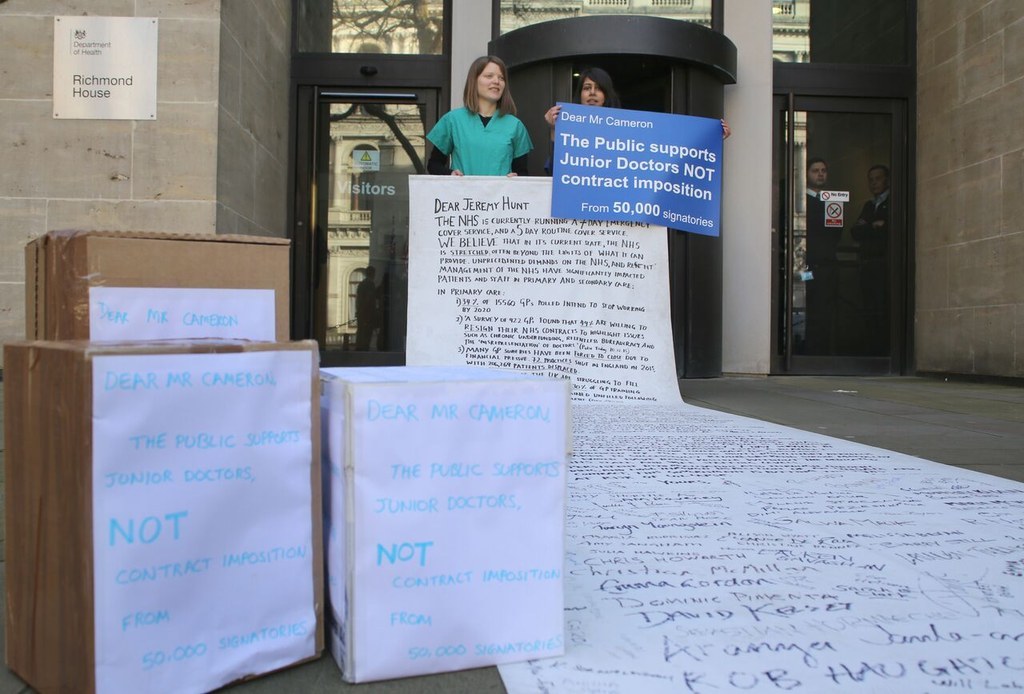 If the contract does end up going ahead anyway, an exodus of doctors into other professions or other medical services around the world is feared.
Prior to Hunt's imposition announcement, a poll showed that 90% of doctors would consider resigning rather than work under the new contract.
"We hope that it doesn't come to this," junior doctor Francesca Silman told us. "But despite months of campaigning, the government still aren't listening to us and have completely lost our trust."
CORRECTION
People admitted to hospital at the weekend have an increased risk of dying in the following 30 days. A previous version of this article stated that an increased number of people die in hospital at the weekend, compared to other days of the week.
Looks like there are no comments yet.
Be the first to comment!