Vivienne Westwood has designed a T-shirt backing junior doctors to allow people to show their support when planned strikes over government contracts begin on Tuesday 1 December.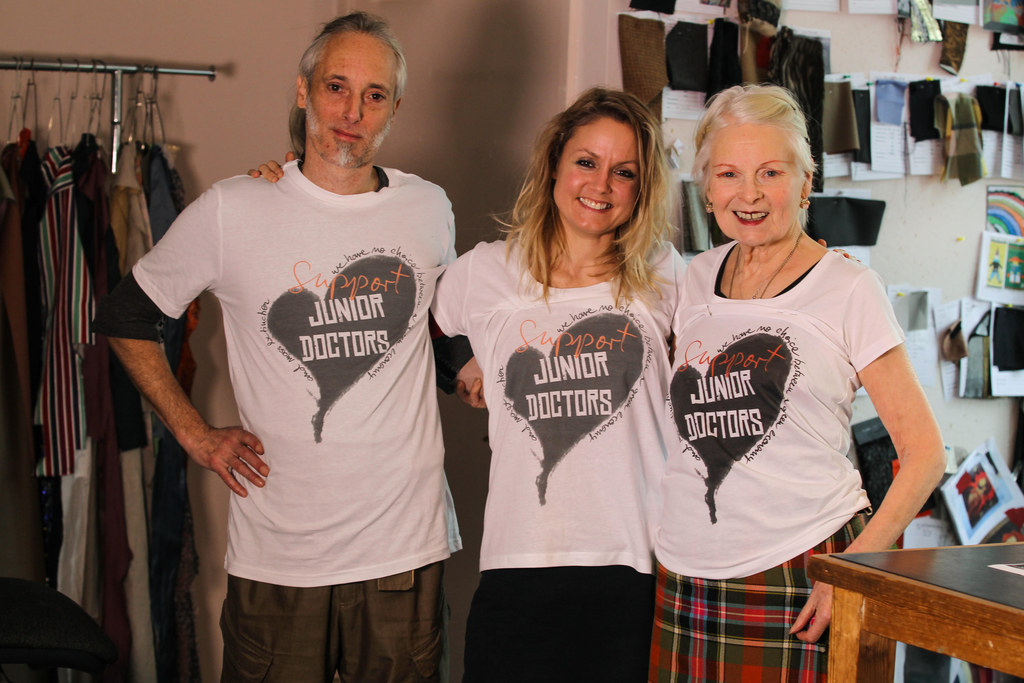 After being asked to design the T-shirt by junior doctor Lauren Gavaghan, Westwood said she was happy to take part in the project as she believes the government's changes to the junior doctors contract are an attempt "to wreck the health service".
While Westwood rose to fame in the 1970s designing controversial fashion with her then husband, Sex Pistols manager Malcolm McLaren, she has in recent years become just as well-known for her political campaigning.
In September, the designer drove a tank through David Cameron's constituency to protest against fracking. She has also previously caused controversy over comments about people buying clothes and reports about unpaid internships.
"I support junior doctors," Westwood said. "I support the right to life."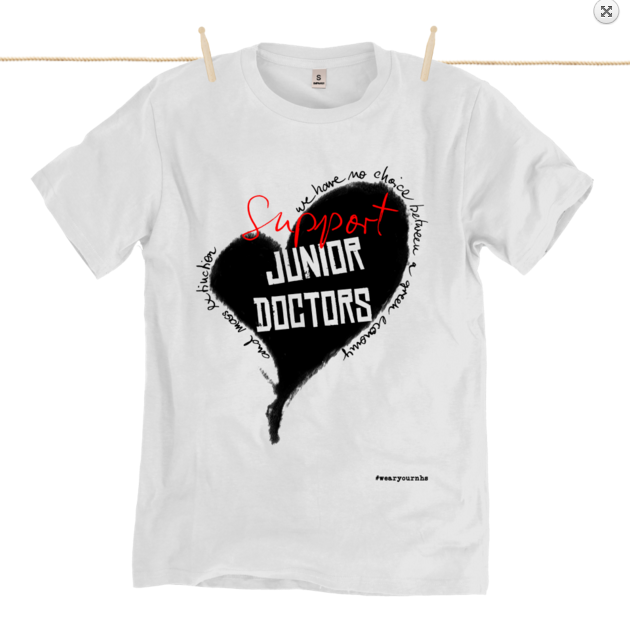 The T-shirt features a heart design because "you doctors are dealing with matters of life and death, every day, blood, and that's what we need, our blood", Westwood said.
"We live in a most horrible dangerous world," she said. "I actually lay the blame at the doors of the politicians because our whole economy is a war economy, and we don't have human values anymore."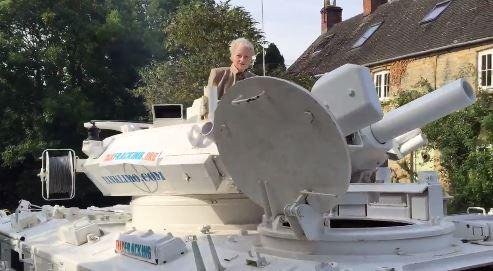 "This is a campaign to demonstrate support for both [junior doctors] and for our NHS," Gavaghan said. "We have all been, are, or shall be, patients one day."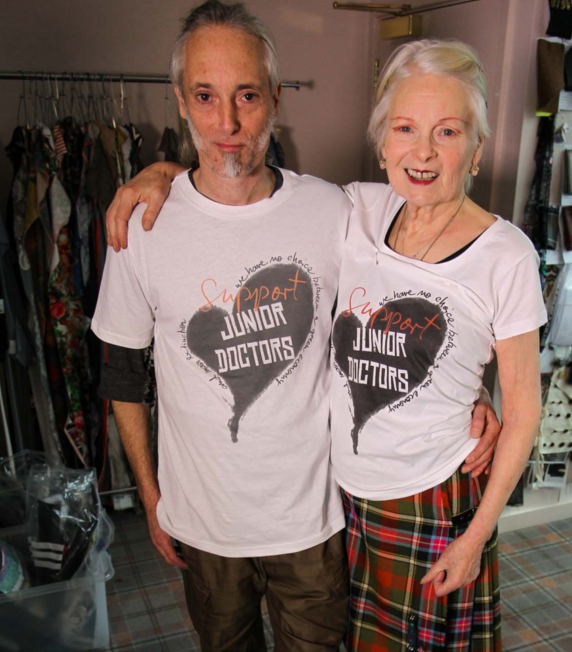 The new contract, proposed by health secretary Jeremy Hunt, would see "sociable working hours", for which junior doctors are paid a standard rate, change from 7am–7pm Monday–Friday to 7am–10pm Monday–Friday and 7am–7pm on Saturdays.
The proposed contract would also remove incremental pay rises, with increases instead based on moving through the stages of training and taking on more responsibility. Doctors have said the new contract also removes safeguards that mean hospitals can be penalised for overworking juniors.
While Hunt has offered junior doctors a basic pay increase of 11% to compensate for the alteration of "sociable working hours", doctors have said that in reality they expect to see their pay cut by around 30–40% under the deal.
Keen to avert December's planned industrial action, Hunt said on Wednesday he was willing to reopen negotiations with the BMA in the presence of independent review body ACAS. The talks have taken place over the last two days.
Proceeds from the T-shirt, which costs £19, will be donated to medical charities.
Gavaghan has also encouraged people to share pictures of themselves wearing it in support of junior doctors using the hashtag #WearYourNHS, and will post the pictures on dedicated Wear Your NHS Facebook and Twitter pages.
The proposed strike dates are as follows:
* Emergency care only — from 8am, Tuesday 1 December to 8am Wednesday 2 December.

* Full walkout — from 8am to 5pm, Tuesday 8 December.

* Full walkout — from 8am to 5pm, Wednesday 16 December.