The Queen just won a Tesco gift card on the horses and she could not look happier about it.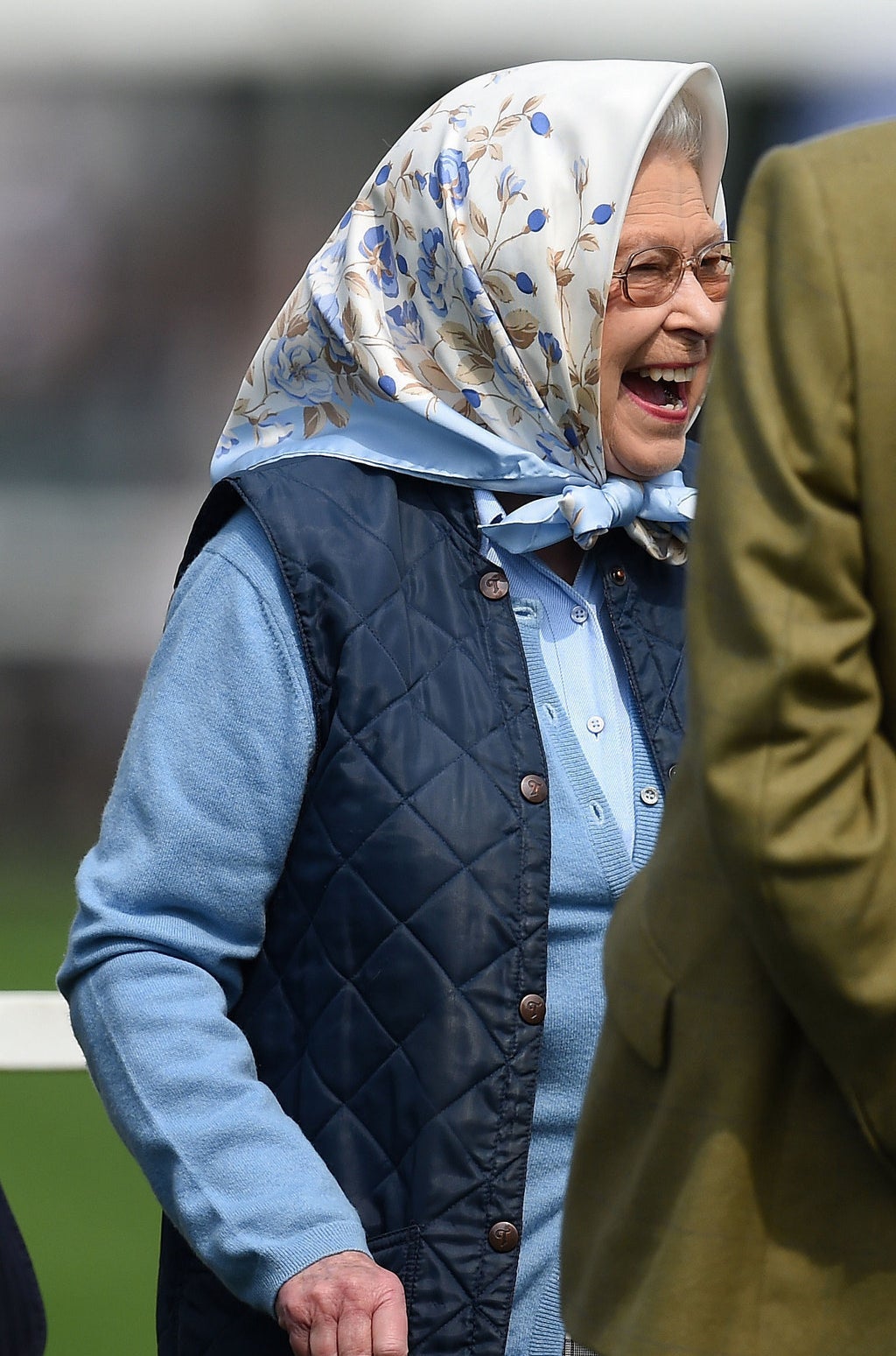 The British monarch won the voucher after her horse, Barber's Shop, won the Tattersalls & RoR Thoroughbred Ridden Show during the Royal Windsor Horse Show.
The annual show is held in the grounds of the Queen's most queenly residence, Windsor Castle.
Like any self-respecting 90-year-old would, she looked delighted at her supermarket windfall.
The key to free Hoi Sin Duck wraps and Dino wine – red, white AND rosé, is in her hands.
Whether or not the Queen has ever, or will ever, visit a Tesco store, however, remains unclear.
A spokesperson for Tesco was not able to tell us how much was on the voucher, but they did say that the supermarket wished to say a "huge congratulations" to the Queen.
"We hope this win provides a little help with the weekly royal shop," the spokesperson added.
Same.