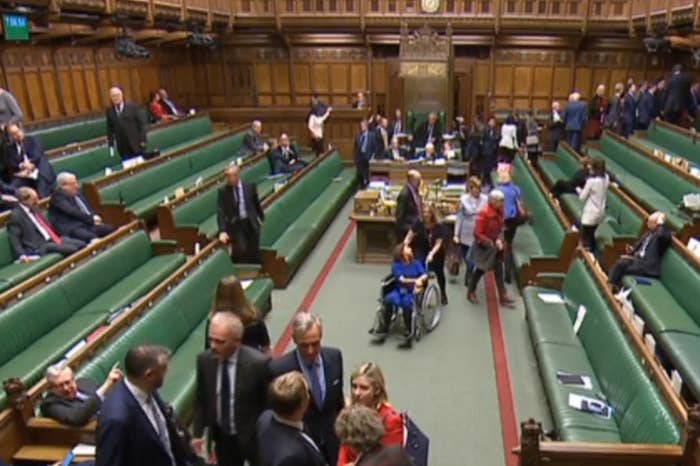 A British MP delayed the birth of her baby in order to vote on Theresa May's Brexit deal, because if she was not physically present in the House of Commons, she would not be able to cast her vote.
Heavily pregnant Siddiq was among hundreds of MPs who had vowed to reject the deal in Tuesday's historic vote and went to the ballot box in a wheelchair.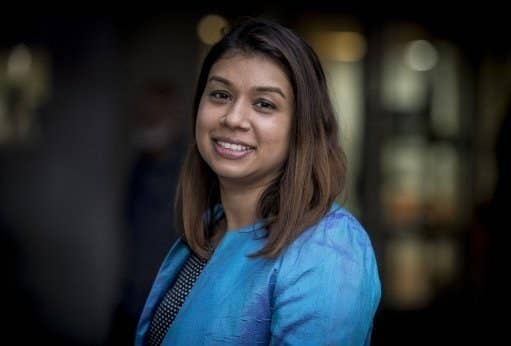 Labour MP for Hampstead and Kilburn, Tulip Siddiq, who is nine months pregnant, has been encouraged by her doctor to give birth via caesarean section this week.

MPs today voted on whether to support the terms on which the UK will leave the European Union that prime minister Theresa May has agreed with the 27 EU leaders, defeating the government by a historically large margin.
Siddiq tweeted that she did not trust that her vote would be counted under the pairing system and that it was too important to take that risk.

Under the pairing system, party whips match up absent MPs of opposing sides to effectively cancel each other out. There is no formal maternity leave for MPs, so this is the only way new mothers are able to make sure the vote is fair.

"Let me be clear, I have no faith in the pairing system — in July the Govt stole the vote of a new mother," Siddiq said. "It's my duty to represent Hampstead & Kilburn, and I will do just that."
Siddiq's remarks were related to Jo Swinson accusing the Tories of breaking the "pairing" deal while she was at home with a newborn baby.
Fellow MPs said it showed "what an arse" Britain's parliamentary system is.
May's deal was opposed by 432 votes to 202, a historic margin of 230, which surpasses the previous record on a vote contested by the government set by Ramsay MacDonald's minority Labour government in 1924 when it lost by 166 votes.

Following the defeat, opposition leader Jeremy Corbyn tabled a vote of no confidence in the government, and May's future now looks uncertain.
Siddiq is due to give birth via caesarean section on Thursday.