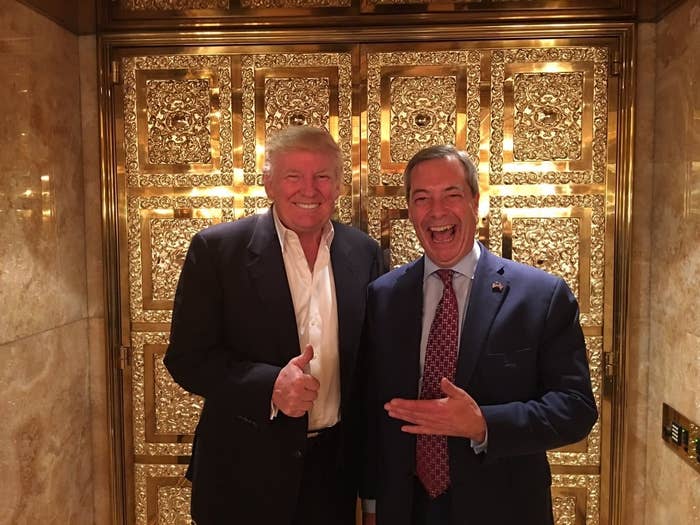 UKIP leader and Brexit figurehead Nigel Farage has become the first British politician to meet with Donald Trump since he became president-elect.
Farage, who vocally supported Trump throughout the America's presidential campaign, met with him in New York on Saturday.
"It was a great honour to spend time with @realDonaldTrump. He was relaxed and full of good ideas. I'm confident he will be a good President," Farage tweeted, accompanied by a picture of him and Trump in a golden lift.
Farage said that Trump had strong support for a UK-US special relationship. "This is a man with whom we can do business," he wrote. UK prime minister Theresa May and foreign secretary Boris Johnson are yet to meet with Trump, but have both publicly issued their congratulations.
Farage added that a bust of Winston Churchill, which was reportedly removed from the Oval Office at the White House in Washington, would be returned.
People on Twitter are somewhat taken with the glitzy image that man-of-the-people Farage chose to confirm his special relationship with Trump.
Others wondered what might come of said relationship.
It's a moment that will go down in history.
Some found the meeting quite cinematic.
Trump and Farage, hanging out in a golden lift.