Three sperm whales, thought to be from the same pod, have washed to shore on a beach in Skegness, the local RNLI has said.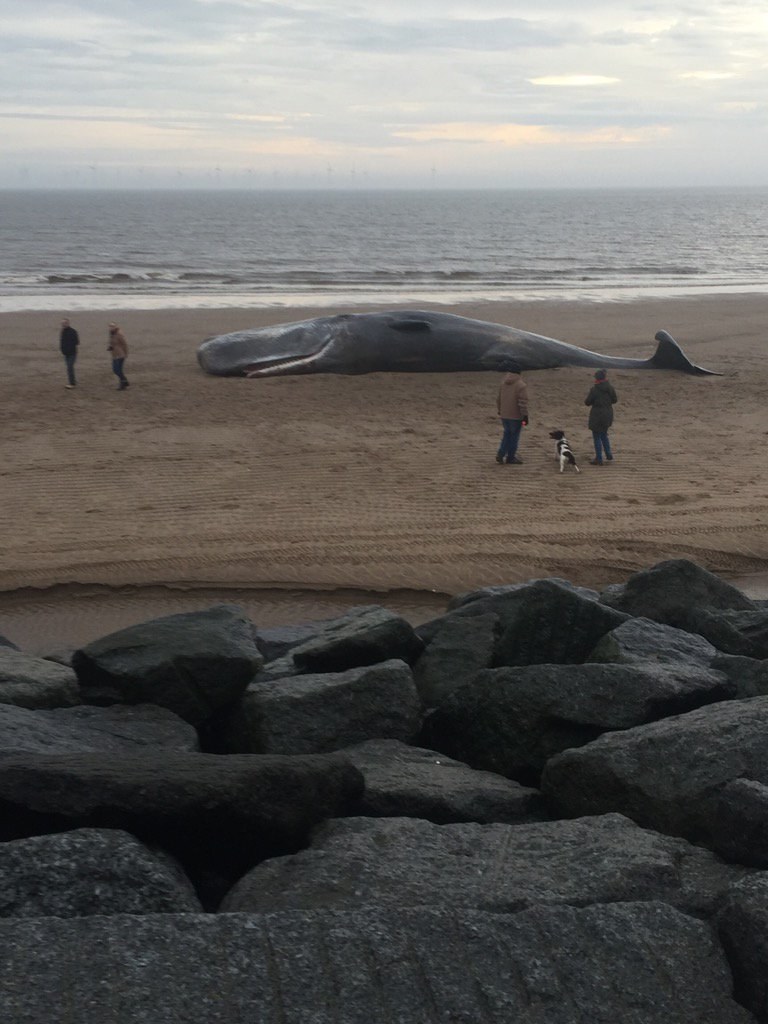 A third whale washed on to the beach at 6:30am on Sunday, after two came ashore on Saturday night at around 8:30pm, the Coastguard said.
It is thought that the whales are from the same pod, according to the BBC.
The pod was spotted in The Wash on Friday after another whale washed on to the beach at Hunstanton in Norfolk.
On Sunday tourists flooded the beaches at both Hunstanton and Skegness, despite Coastguard advice to stay away from the whales.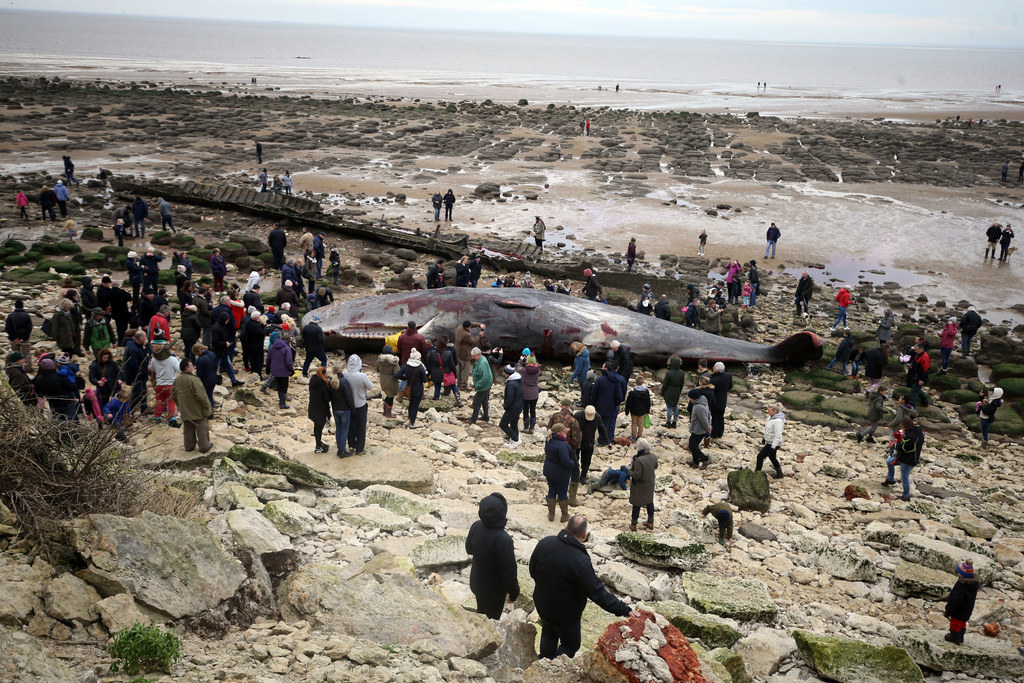 In Skegness, the whales had been cordoned off.
"It's very sad to see such magnificent beasts washed up and past their best on the shore," an RNLI spokesperson told ITV News.
"One whale very much the same washed up at Hunstanton on Saturday and we think these were the other whales spotted with it.
"They got into trouble in The Wash which is very shallow water and extremely difficult to navigate. Once they're trapped in there there's very little we can do.
"If they get washed out to sea then they can become a hazard for boats and then the Coastguard and Maritime Agency will get involved."
A post-mortem will be carried out on the whales by Cetacean Strandings Investigation Programme (CSIP) to determine why they were washed onto the beach.
Rob Deaville, a programme organiser from the Cetacean Strandings Investigation Programme (CSIP) said that around five or six whales are stranded on beaches in the UK every year, according to the BBC.
He warned that more could be at risk if they stray into naturally shallow seas around the British coastline, when they belong in much deeper waters.