Junior doctors once again called on the government not to impose a contract that they feel will be unsafe for patients and not fair on doctors with a mass march to Downing Street on Saturday.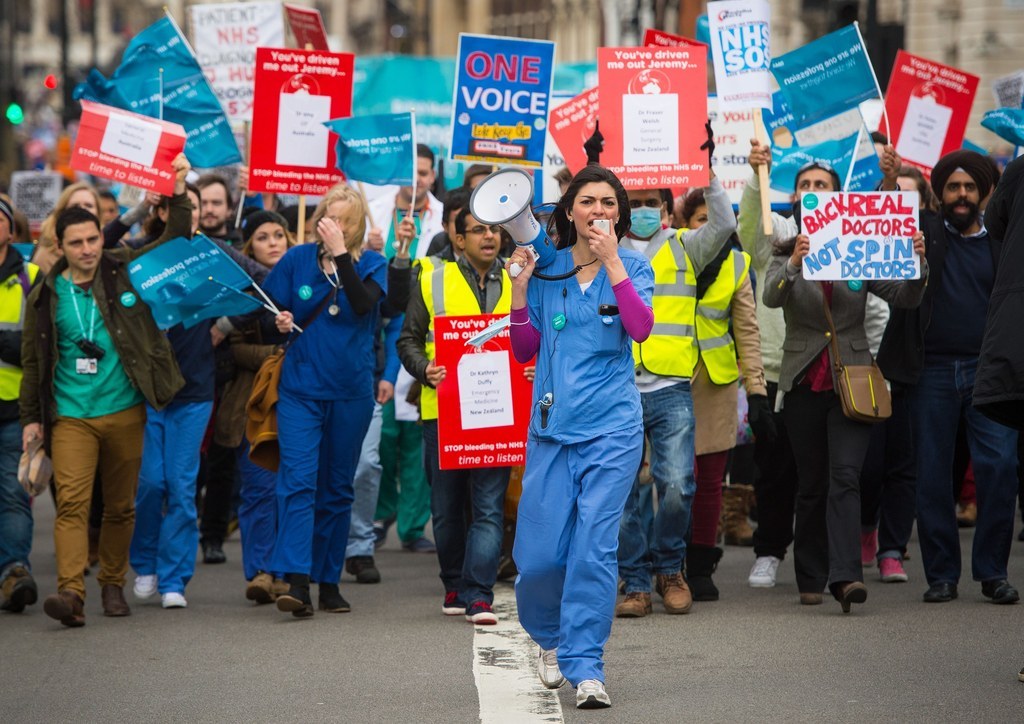 "With imposition looming dangerously close, now is the time to put on the pressure to help the British Medical Association in their negotiations," a Facebook page announcing the event reads.
"Let's keep our momentum junior docs, colleagues, families, friends, patients - it's time to march again!"
Speaking at a rally prior to the march, actress Vanessa Redgrave and fashion designer and activist Vivienne Westwood expressed their support for junior doctors.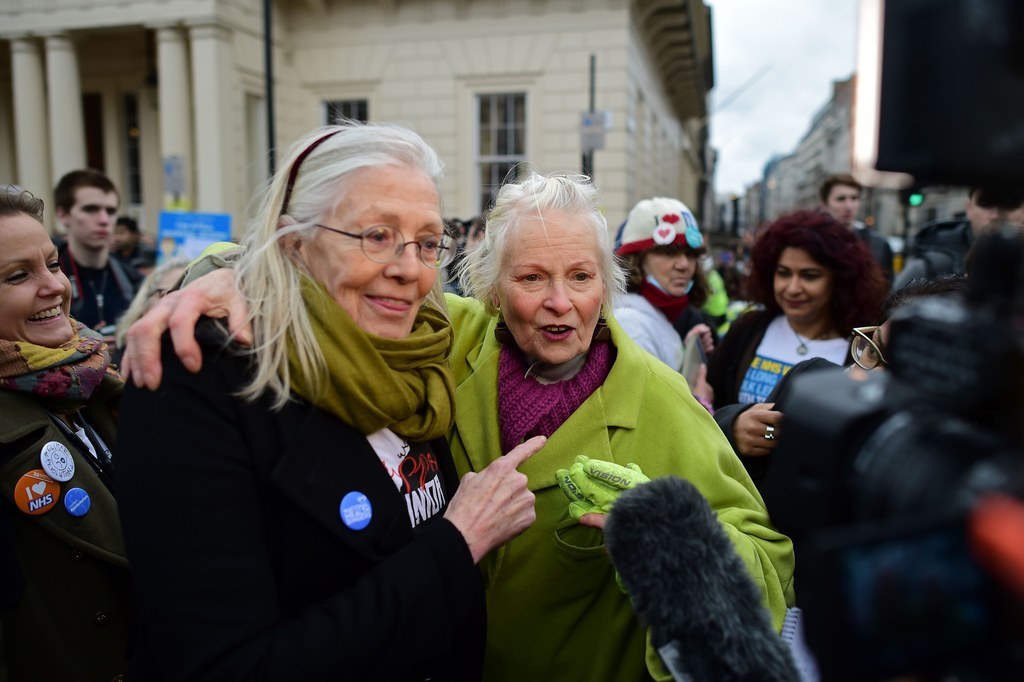 Redgrave spoke of the extensive support her family had received from the NHS before urging doctors, who had earlier sung along to a performance by the NHS Choir, to stand outside politicians houses all night singing "the NHS should be yours".
"It's not illegal," she said. "Keep them awake".
Westwood who often expresses an anti-government sentiment, was damning of a system she believed was propelling doctors out of the NHS.
"To protect the NHS we need more doctors, not less doctors," she cried.
During the march, hundreds of doctors carried placards bearing the names of doctors who had already emigrated in favour of better working conditions elsewhere.
More than 700 British doctors now working in Australia and New Zealand signed up to be represented in the protest, Hannah Brotherstone who organised the campaign told BuzzFeed News.
As the march reached Downing Street, thousands of doctors sat down along Whitehall. "We're not going anywhere," one person was heard to shout.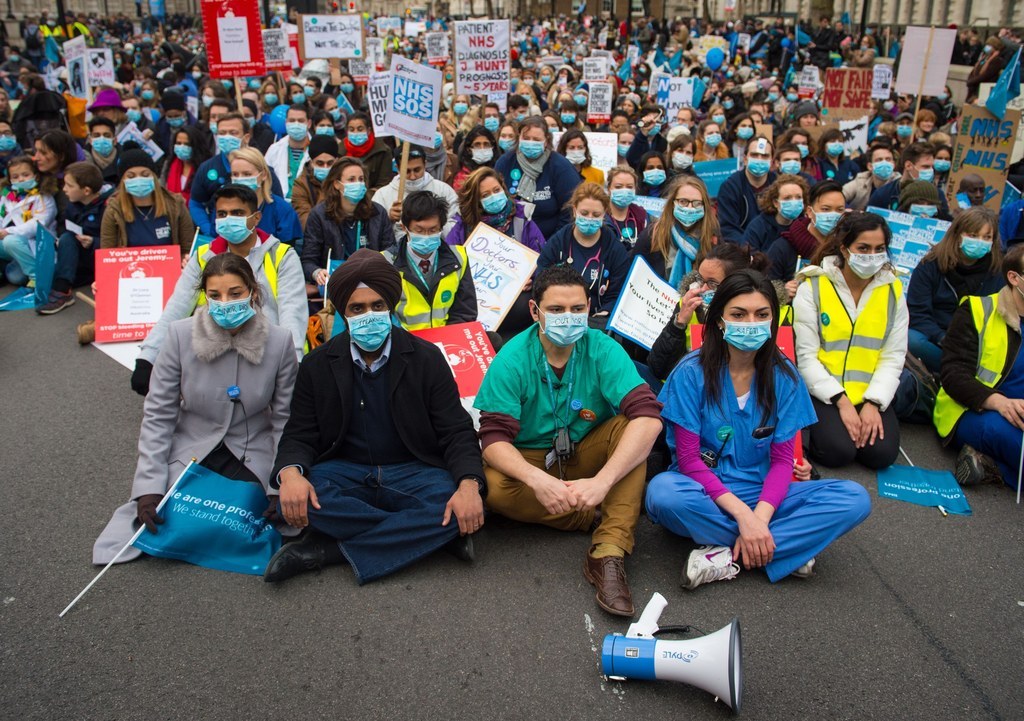 Surgical masks were handed out to demonstrators with messages of solidarity, including "not safe, not fair," "I love the NHS" and "junior doctors for safety" written on them.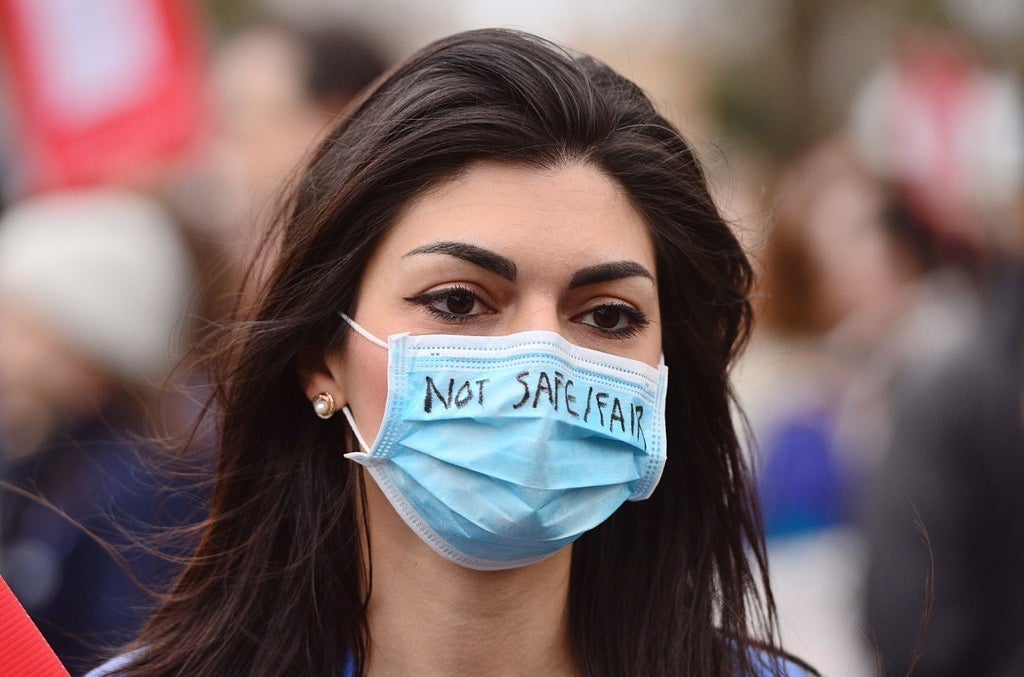 "We will not be gagged," Dr Roshana Mehdian, a registrar in trauma and orthopaedic surgery who was instrumental in organising the demonstration, called through her megaphone to the assembled crowd, before she and Dr Sundeep Grewal, another key figure in campaigning against the proposed contract, delivered a collection of the masks to Number 10.
A scroll signed by hundreds of medical staff showing their support for junior doctors was also laid out at the entrance of Downing Street.
"Junior doctors are standing up against a contract which we, the frontline of the NHS, know is unsafe for our patients and unfair for doctors,"Mehdian said in a statement announcing the march.
"The government says they want safer weekends, yet they are not willing to fund them. Stretching the same number of overworked junior doctors even more thinly over 7 days can only be unsafe for everyone," Mehdian, who has been instrumental in organising the demonstration, continued.
"We want to work with [health secretary] Jeremy Hunt to improve services, not against him, but by branding us as the enemy and imposing dangerous plans, he is simply pushing more of us away."
In October, a similar protest by junior doctors over the government's proposed changes to their contract attracted more than 16,000 medical staff and their supporters.
The latest round of talks over the contract between the BMA, the government and independent negotiation body ACAS adjourned on the 29 January without a resolution.
While it is understood that agreements have been reached between NHS Employers - which represents trusts on workforce issues - and the BMA, issues over weekend work, which would treat Saturday as a normal working day, rather than one which would be subject to an "anti-social" hours pay premium have remained a key sticking point.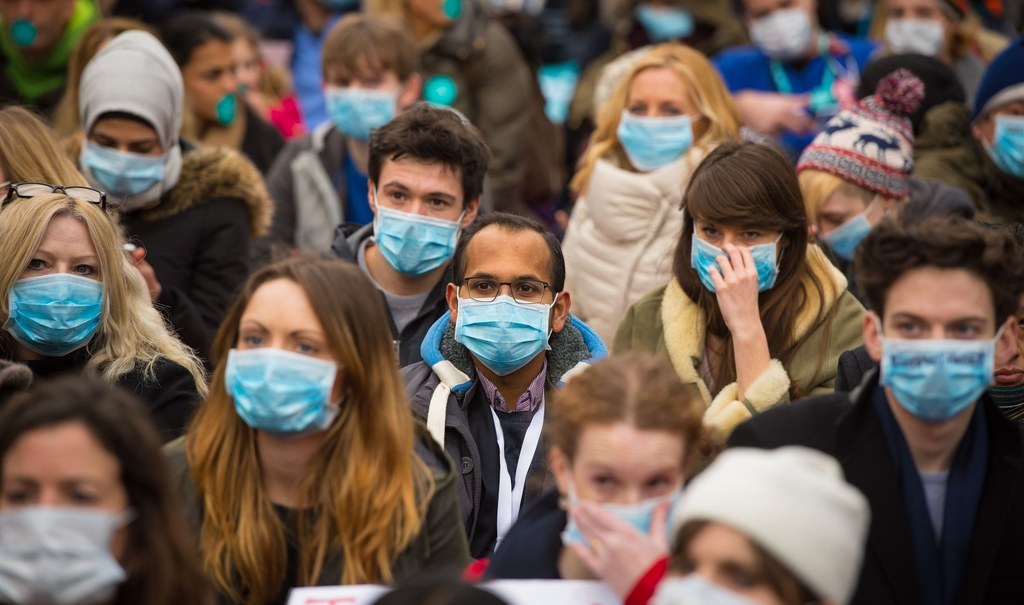 In a letter to junior doctors, NHS chief executive Sir David Dalton, a lead negotiator on behalf of the government, said it was "really disheartening" that the BMA had declined an invitation to discuss the issue further.
But Dr Johann Malawana, chair of the BMA's Junior Doctors Committee defended the decision to halt discussions in an announcement to doctors.
"The government has basically decided that they no longer wish to speak unless we are willing to agree to their terms. Which is not really negotiations as far as we can see."
While Dalton's letter outlined many areas where several points of a new contract had been been agreed, including a new "Guardian" role, which would hold hospital trusts financially accountable for overworking doctors, and a revised pay structure that would protect pay for doctors undergoing academic placements, many doctors, as well as the BMA, have said the proposals are still not satisfactory.
"It is clear that they are out to save money here," Dr Nadia Masood, a London-based junior doctor specialising in anaesthetic, told BuzzFeed News. "There is absolutely no modeling of proposed contract changes on patient safety."
She highlighted a new pay structure based on five pay points with pay progression linked to increased responsibility rather than annual increases as a particular area of concern.
"The new pay increment model does not reflect all the training levels when there are five pay increment points but a minimum of eight training levels," she said.
Dalton's letter also expressed disappointment that the BMA had not agreed to a rate of pay for on-call doctors not required to be at their place of work.
Masood said the government's proposal that those doctors would only be paid for the time during which they were called out to a patient showed a complete lack of understanding of their work.
"Those doctors frequently cover more than one site, are regularly called throughout the night for telephone advice, all while working the day before and after," she said.
Masood supported the BMA's decision to pull out of talks in the face of the government's threat to impose the contract regardless.
"NHS Employers have clearly stated that if BMA do not agree to their terms, they will impose the contract anyway," she said. "This is not a genuine negotiation proposal."
She added that it was unfair of the government to suggest that the BMA was creating opposition to a resolution, when "actually BMA are representing the views of thousands of doctors."
On 10 February, doctors will stage their second round of planned industrial action with a day of emergency care only.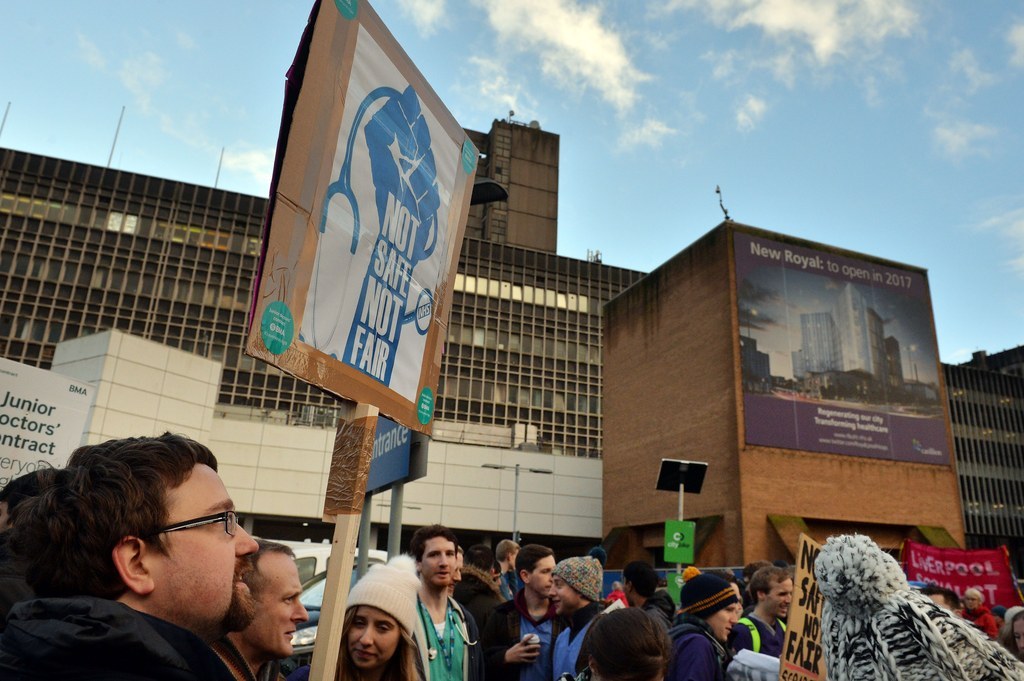 While this was downgraded last week from a full walk-out, doctors remain determined to demonstrate that they believe the latest offer from the government is still not good enough.
This is about the government's desire to fulfill their political manifesto pledge for a '7–day NHS'," Masood told us.
"They repeatedly fail to clarify what they mean by this, as doctors already commit willingly to providing 24/7 emergency care under the current contract."
Dalton expressed hope that "for the sake of our patients, that we can find a way to move forward and quickly resolve our differences".
Malawana agreed that the government must work with junior doctors for the good of patients, but added: "It's time the government stopped playing politics."