Victoria knew she had to flee her home the day she realised her partner would kill her if she didn't.

They had met 18 months earlier in her hometown in the north of England, where she worked as the head of a team at a law firm, and moved in together shortly afterwards.
"My partner then became violent very, very early on in the relationship but I didn't understand what was happening to me," Victoria told BuzzFeed News. She was 25 at the time; he was a few years younger.
"As time progressed I was assaulted most days," she continued.
On one occasion, he hit her head more than 40 times, landing her in hospital after she feared her skull had been fractured. "My ears rang from having been hit across the head so many times. I don't think I could hear properly for about nine months. I glazed over things and didn't listen. I was just empty."
Victoria was raped by her partner three times, and he would film or take photographs of her when he abused her sexually. Shortly after Victoria finally fled, her partner flooded her work's email server with an explicit image of one of the sexual assaults, as an act of revenge. "He sent it to everyone in my workplace:, my boss, my colleagues, admin addresses, whatever email address he'd got hold of that linked to the solicitors I'd worked with," Victoria recalled.
The reasons for his violent outbursts were varied, but always had the same motivation: control.
"The way I describe it now is that very quickly I was kidnapped but I was never taken anywhere," Victoria said. She described feeling like she was "groomed" and lied to "to the point where he had taken over most of my existence".
"The beatings were always a threat and I would do everything I could to prevent a physical beating," she said.
Every day he would make her explain in minute detail where she had been, who she had seen, and what she had done, and would lash out if he decided she was lying.
"I learned to take mental notes of everything all the time," Victoria told BuzzFeed News. "What my surroundings were, or who I bumped into, so that I could convince him that my story added up. The more detail I had, the more convinced he would be that the story was right."
Driving home from work one day, Victoria was overtaken too closely by a van and the wing mirror of her car was damaged. The incident was minor, so she didn't report it to the police, but for six months afterwards she says her partner would interrogate her about what happened, convinced it was evidence she was hiding something.
"He'd get me up in the middle of the night and when I was tired and struggling to stay awake, he'd make me explain over and over and over again," she said. "Who was driving the van, what did the man look like, why wasn't I calling the police?"
He would regularly accuse her of having affairs with male colleagues, and she lived in constant fear that she would be contacted by an old male friend, leading her partner to suspect infidelity.
"He'd always say that if he found out I'd cheated or had an affair, or looked at a man, or anything of that nature, he would stamp on my head and kill me," she said.
"I couldn't have a Christmas card from a man – I couldn't have a smile. I'd walk around with my head down, looking at the floor because I just daren't attract any kind of communication of any description."
She felt overcome with panic when her boss announced that they would be hiring an assistant for her. "I sat there petrified that it would be a lad, and I thought, What am I going to do if I have to go home and tell him I have a new assistant who is a man?"
Victoria said she felt certain he would stand by his threats. She remembered a time he locked her in the house and she tried to leave it. He took a right hook to her head, which she managed to duck. "He followed through the punch and it clipped my head, but the force of the punch shattered a UPVC door," she said.
"If that had have been my head, I would have been gone, without a categorical doubt. So I was very aware that he was very capable of very, very bad things."
His control of her extended into disrupting her work. "I manipulated my whole life. I did manage to hold my job down, and I'm not sure how I did," she said. "He'd constantly call me out from work. He'd create a situation that meant I had to leave, or I had to come out on my lunch break. It was never ending." Victoria was expected to work unpredictable hours, yet would make excuses to leave on time every day.
Did nobody at work question his calls, particularly when she would often turn up for work with bruises "from eye to ear" or a fat lip?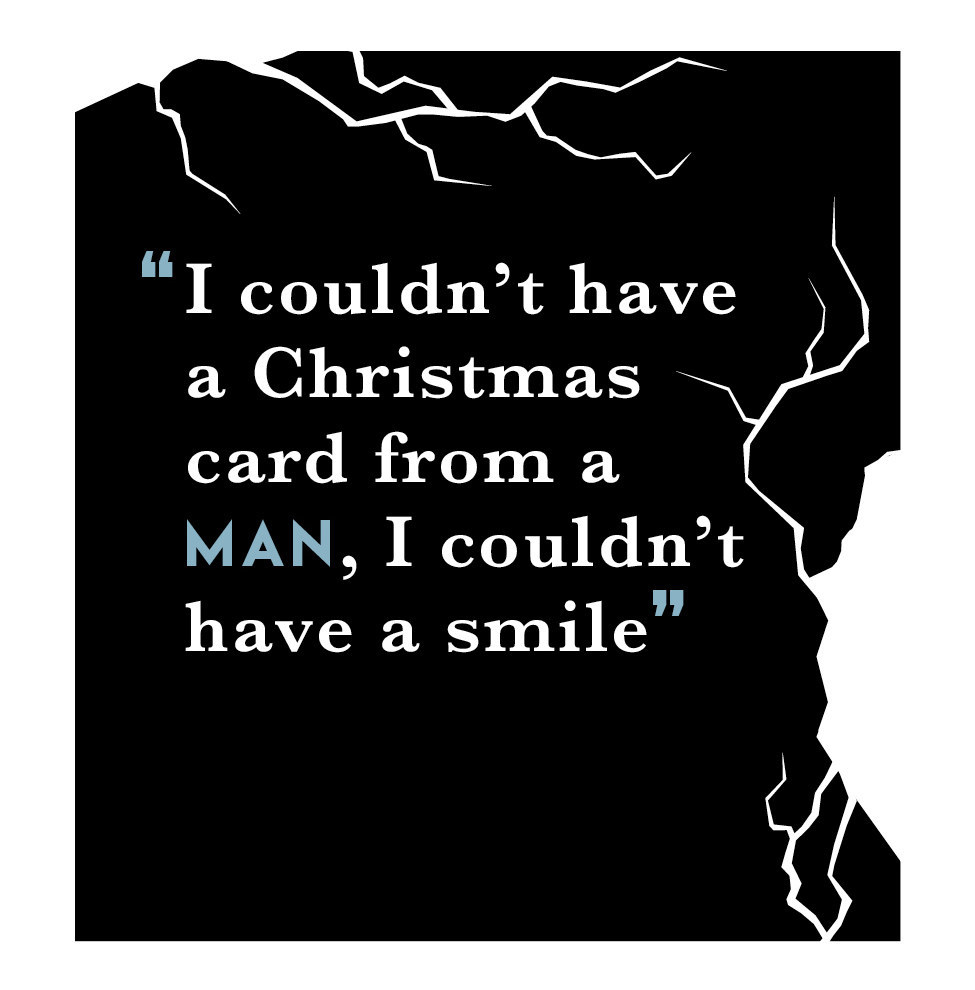 "I got a message from a colleague late last year saying she was sorry, that some of them knew what was happening and did nothing to help," Victoria said quietly.
"They watched as my life was taken from me and I'd made the firm an incredible amount of money. I was one of their highest earners and highest performers."

Ultimately, Victoria believes, it was her high wages that kept her partner's abuse from seeping further into her professional life. "I was the breadwinner, and I think the money overrode his desire to keep me from it," she said.
When he wasn't accusing Victoria of having an affair, her abusive partner would find other ways to test her. "One of his other tactics was to call the police on himself and then get me to the point where I have to fix the problem," she said.
"I was put into places where I couldn't make the situation better. The police would question me with him listening in the next room. It was always, 'You need to tell them, you need to fix this.' Then I would have to deal with the consequences later. And it would always be a physical beating."
After abusing her, her partner would often apologise and tell her he loved her. "But that's part of the problem," she said. "That's his cycle."
The final straw for Victoria came one day when her son was 3 weeks old. The previous evening her partner had beaten her, hitting her over the head more than 20 times.
"Often he would wake up and would have calmed down and then go back through his cycle – nice, apologetic, would say he loved me," Victoria said. "But he didn't this day, and I knew that this would be the day that I'd die if I didn't do something."
While workers were fixing the front door in the next room, he beat her again, worsening the injuries he'd caused the night before. Victoria feared what would happen to her infant child if her partner tried to beat her while she was breastfeeding him. She thought she'd reflexively lift her arm to protect her face, leaving the baby vulnerable.
"It's a natural reaction – you can't help it," she said. "But if I raise up my arms and he hits the baby instead of me, he'd die instantly. My abuser was such a strong man."
Panicked, she asked the workers to call the police. Coincidentally, Victoria said, officers from the armed response unit were on a lunch break in the supermarket near to her apartment and arrived almost instantly.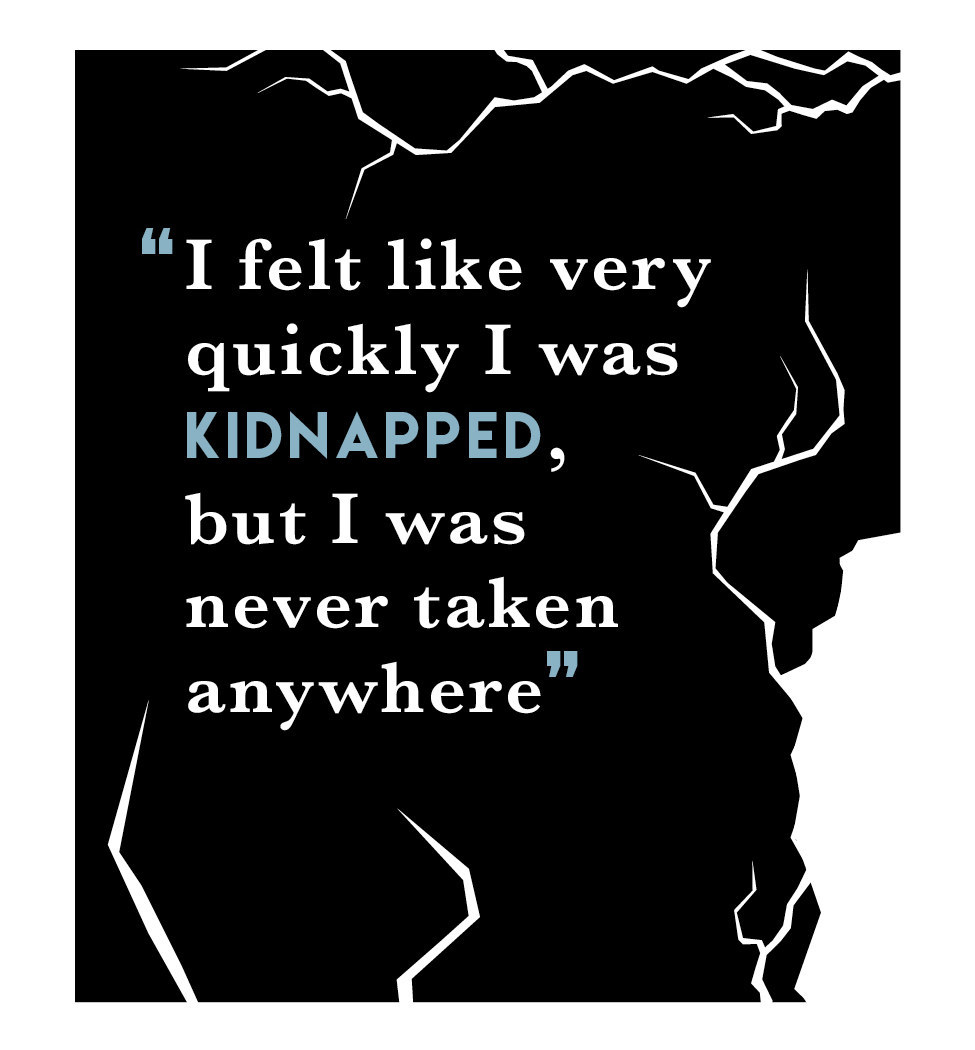 With just a few belongings in a plastic bag and her baby in a Moses basket, Victoria fled to stay with relatives out of the area. Unfamiliar with domestic violence refuges – charitable organisations that provide emergency shelter to women and children escaping domestic violence – she moved around from one family member to the next until she was eventually able to find a new home of her own. "I was passed from person to person, and it was difficult for them to understand what was happening," she remembered.
Victoria's abuser was arrested and eventually received a 16-week custodial sentence as well as a suspended sentence for "harassment with a fear of violence", a lesser charge than an explicit threat to kill.

Following a battle for the rights to see their son, her ex-partner did not get access. Victoria said that she and her little boy, now 6, are free and have not received contact from her abuser for several years, although she tells BuzzFeed News she still has "target hardening" on her home, which means security is enhanced on windows and doors and that sometimes even the bushes where an abuser might hide have been removed.

It was only through the family court, after she had fled, that Victoria learned that her former partner had a highly violent past that included previous convictions for two assaults on young girls. In the five years between Victoria leaving and learning this, her abuser's mother and new girlfriend had also reported him to police with fears for violent behaviour.
"When I looked at all the court documents, it read as a horror story," Victoria said.
None of this came to light when Victoria came into contact with authorities during the 18-month relationship, including hospital visits and numerous calls to police. Although some hospitals do offer extra help to domestic violence victims and suspected victims, they are under no obligation to do so, to share information with police about a person's situation, or to provide training to staff to spot the signs.
Looking back, Victoria said, she feels like there were points when the people she came into contact with, from police to midwives, could have identified the daily violence she endured and supported her escape from it.
When police officers once questioned her within earshot of her abuser, she claimed one probation officer "told me he had made great progress and I should stick by him", while her complaints were sometimes dismissed because she was forced to play them down when her partner was in the room.
On the Domestic Abuse UK blog, anonymous writer "Mrs A" argues that unproductive phrases are regularly used when addressing victims of domestic abuse, such as "you are both as bad as each other, aren't you?" and "but he hasn't done anything to you yet, has he?".
At one point, Victoria's partner was arrested for assaulting her in public when she was six months pregnant. He received a community service and probation order but was allowed to return home, where he continued to beat her.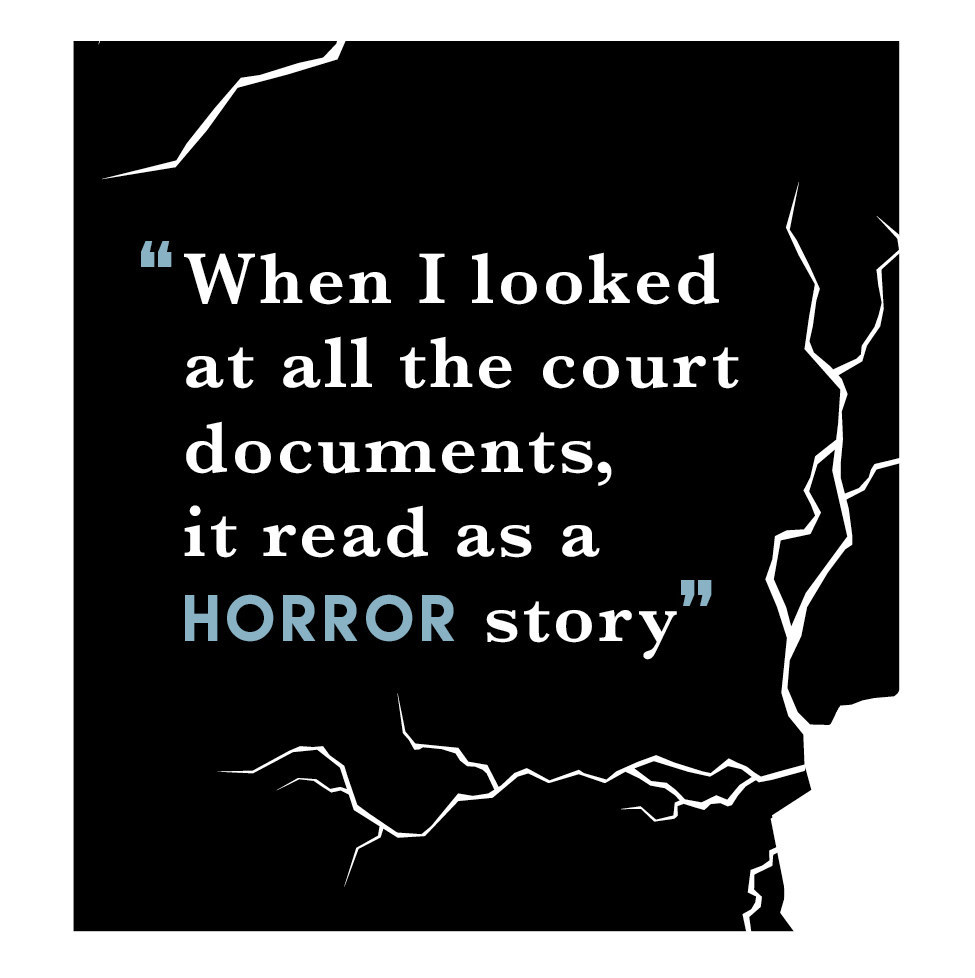 During Victoria's stay in hospital when she gave birth to her son, maternity ward staff told Victoria they had some concerns about her partner that meant he could not visit her. But Victoria says they did not explain them fully. "I was so far removed from reality then that I didn't understand, and I was still young." She said staff left it to her to tell her partner that he wasn't allowed to visit, meaning he both blamed and beat her as a result. "He'd ask the hospital if I could leave for a couple of hours and they'd let me go and then I'd come back with a bust lip," she said.
"The intervention should have been made when I had my son," Victoria said. She also felt like both police and maternity services missed obvious signs that she was being abused sexually. "They should have picked up on the sexual violence because he was a very sexual person in the comments and criticisms he made."
All this meant that when it came to getting support that took her situation of repeated abuse into account, Victoria slipped through the net. "Because I came across as strong there was never any help. I was never even given a number for a refuge," Victoria said.

"Even when he went to prison, nobody sat me down and said, 'Victoria, tell me everything that's been happening to you,'" she continued.
"Nobody ever added up the whole picture – they were interested in one assault. But I was assaulted most days over 18 months, so stating where, when, and what time each incident happened was an impossible thing to do because this was my life."

A momentous change to UK laws around domestic violence could be on the way, meaning health, crime, and social services could share information and train staff in ways that could detect the extent of abuse like Victoria's earlier.
Five years ago, the UK signed up to the Istanbul Convention, a legal framework from the Council of Europe that holds governments to a set of minimum standards when tackling a variety of gender-based violence, from domestic abuse to stalking, sexual violence, FGM, and "honour" crimes.
It requires countries to update their legislation and introduce new laws to ensure that all policy, from crime to housing to education, works to address abuse through making sure organisations "effectively cooperate" to adopt an "integrated approach" to eliminating violence, allocating enough funding for this to happen, and monitoring the results.
Human Rights Watch have called it "ground-breaking", while UN Women said it represents "a gold standard" for tackling violence against women.
Yet years later, the convention has still not been written into UK law, leading to claims that the government had "dragged its feet" over making its pledge a reality.
Last week that finally changed, after a private members bill was passed with resounding cross-party support, forcing the government to put its commitment into action. It must now set out a timetable to make the legal alterations needed to become one of the 14 EU member states that have ratified the convention.
The UK is already planning to create new laws, announced by PM Theresa May in March, to tackle the inconsistencies in the way abuse is tackled in England and Wales.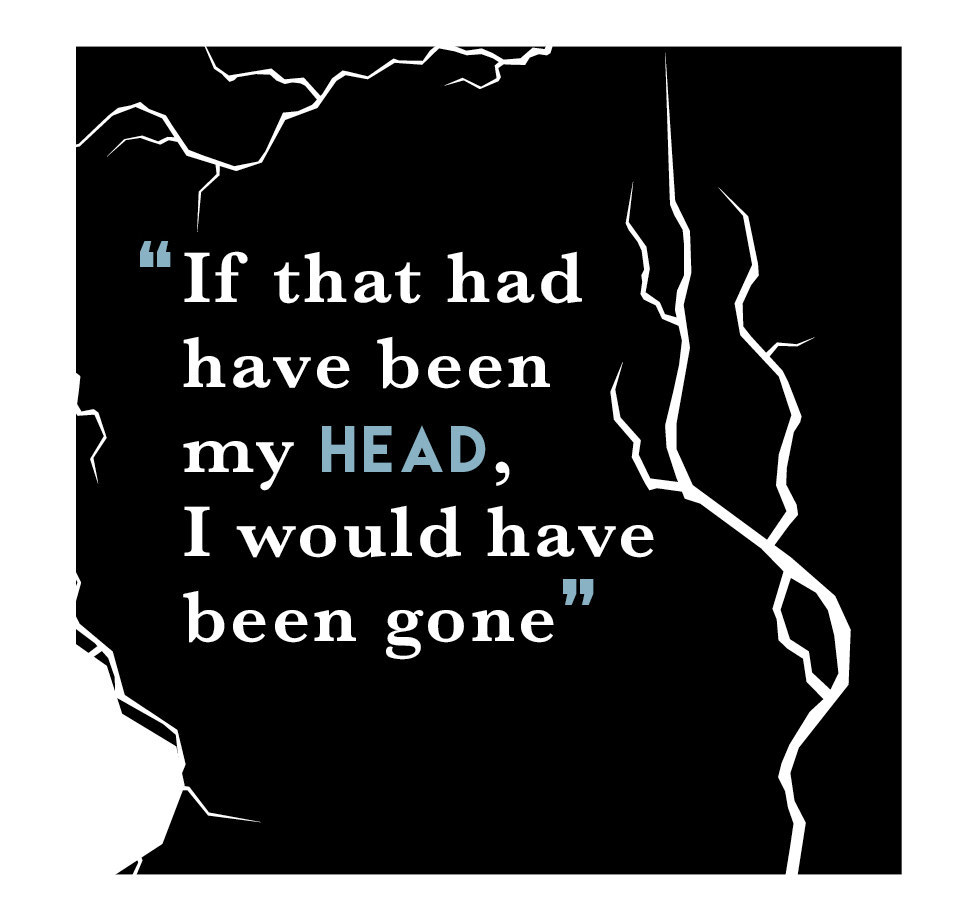 Now that the convention will be ratified – a move the prime minister vocally supported – the forthcoming Domestic Violence and Abuse Act will likely be designed to meet the requirements of the convention.
Campaigners hope it will lead to a flurry of reforms from making rape trials fairer to victims to protecting refugees from abuse. "The Istanbul Convention represents a step change in tackling violence against women," Polly Neate, chief executive of Women's Aid told BuzzFeed News. "It would mean that specialist support has to be available and would help make domestic abuse a priority for other agencies – particularly health services – where often it is overlooked at the moment."

In a case like Victoria's, this could mean that police could be made aware of her numerous hospitalisations, and the minor incidents previously reported, to build up a catalogue of abuse. When Victoria fled her abusive partner, she was told she was not entitled to social housing because she had made herself "intentionally" homeless, by voluntarily leaving the flat they shared. At present, domestic violence situations are not considered by housing services when deciding who is eligible for housing, but had the convention been ratified, this might have been different.
"This is a law that gives a strategic way to help end violence against women in a way that joins things up," Rebecca Bunce, cofounder of IC Change, a campaign to bring the Istanbul Convention into UK law, told BuzzFeed News.
The government has until 1 November to outline its plans to parliament, along with the timetable for carrying them out. A number of peers in the House of Lords have said they hope the process will be a swift one.
Eilidh Whiteford, the SNP MP who put forward the bill, said it was hard to make an international convention seem "interesting and sexy", but that it would prove vital as an "aspirational tool" in addressing the current shortfalls in laws around gender violence.
Whiteford told BuzzFeed News that local authorities in her constituency in Aberdeenshire are already looking at how they can improve their services to comply with the convention. "Local authorities are very much part of this," she said. "When people leave a violent situation, they're often leaving their home, and their community."
Now, as a campaigner to help end violence against women, Victoria stressed the need to piece together a victim's full story in the training sessions she runs for professionals, which include police and health professionals.
Training to help professionals spot indicators of abuse is also likely to be part of new legislation under the convention. This could include training to recognise the veneer of "strength" Victoria described displaying, and knowing when to direct victims to relevant support, as well as avoiding questioning someone in front of a potential abuser.
"It's often a matter of lacking a basic understanding of domestic abuse – particularly the coercive control that is at its heart – and that makes it so difficult and dangerous for women to escape the abuser," Neate said.
"This is what healthcare professionals and social services often don't see, which can lead them to blame women – and that culture of victim-blaming then stops women from trusting those professionals, and from coming forward.
"It's a vicious circle, which the Istanbul Convention would undoubtedly help to break."
The convention could also influence sex and relationship education in schools, which education secretary Justine Greening has announced will be compulsory for secondary pupils from 2019.

"Education is absolutely key," said Jenn Selby, who also campaigns with IC Change. "At such a young age we're conditioned to treat genders very differently, so teaching young boys the sort of respect they should have and what consent is important.
"And girls, they can pick it up too. You speak to so many girls who feel like it's their lot to be treated that way. They're so used to it they don't even notice they're being held back or put down."
This is a feeling Victoria recognises from her abuse. "I would like to see women empowered to choose who comes near them and touches their bodies," she said. "We can't stop somebody physically assaulting us, but we can choose whether we condone it and allow it again."
Campaigners said it is now vital to ensure the government follows through on its commitment. It will be accountable to parliament, which overwhelmingly supported the bill, as well as the Home Office and the women and equalities select committee, to adhere to the timetable that it sets out.
"The government will have to give us legal updates to show us where this is all going, and we're certainly going to be there to make sure we put pressure on that it is actually happening," Selby said.
One concern is that the dominance of Brexit over the next few years could lead to the reforms being sidelined in parliamentary affairs. Rachel Krys, codirector of the End Violence Against Women coalition, told us she'd already noticed this effect. "Brexit is going to be such an enormous number of pieces of legislation that it is going to have an impact on the things we do," she said. "In parliament and also civil service there have been delays with questions being asked."
But Whiteford remains confident that May will keep gender violence at the top of her agenda, believing she had "staked her reputation" on the promise to tackle it. "The fact that the prime minister has said that there will be movement forward on [domestic violence] legislation means it will be very difficult for her to go back on that," she said. "It would look very weak if she can't push that through."
But, she added, there is still a huge hill to climb when before women can live without the fear of violence in the UK. "I'm very pleased to have been able to steer through legislation. But it's only the beginning."