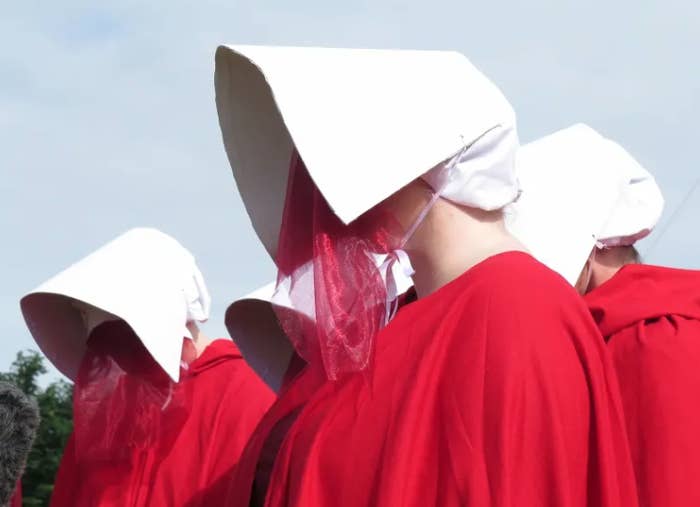 The Isle of Man has become the first place in the British Isles to decriminalise abortion as new legislation was signed into its law.
Until now, abortion has been illegal in almost all circumstances on the island, a self-governing region of the British Isles.
The Isle of Man's Abortion Reform Bill was passed late last year with unanimous support by members of the House of Keys, and has now received royal assent.

The new law will allow abortion for any reason up to 14 weeks and in certain circumstances between 15 and 23 weeks. From 24 weeks until birth, abortion will be allowed when pregnancy would cause risk to the mother's life or if the baby would suffer serious impairment or die shortly after birth.
Those seeking an abortion up to 14 weeks in the Isle of Man will not need the approval of two doctors, as is the case in England, Scotland, and Wales, and it will be possible for midwives and pharmacists, as well as doctors, to dispense abortion pills. Early medical abortion accounts for the majority of abortions across the UK, and it is hoped that expanding provision to a wide range of medical professionals will help ease pressure on GPs.
"It takes it away from the patriarchal feel of a woman having to go and ask if she's allowed to have an abortion in the first 14 weeks," Stephanie Kelsey, a spokesperson for abortion rights group CALM IOM, which led the campaign for the law change, told BuzzFeed News.

The Isle of Man will now be the only part of the British Isles to have decriminalised abortion. Elsewhere it is legal on a wide range of grounds but not entirely decriminalised.

"I think this is a law that can be held up as an example to the rest of the British Isles of how to write legislation that trusts women and puts women first," Kelsey continued. "It deals with a sensitive subject with a great deal of compassion."

In England, Scotland, and Wales, the Abortion Act 1967 allows legal access to the procedure in certain circumstances although it is still subject to criminal rather than medical regulation. Abortion remains illegal in Northern Ireland.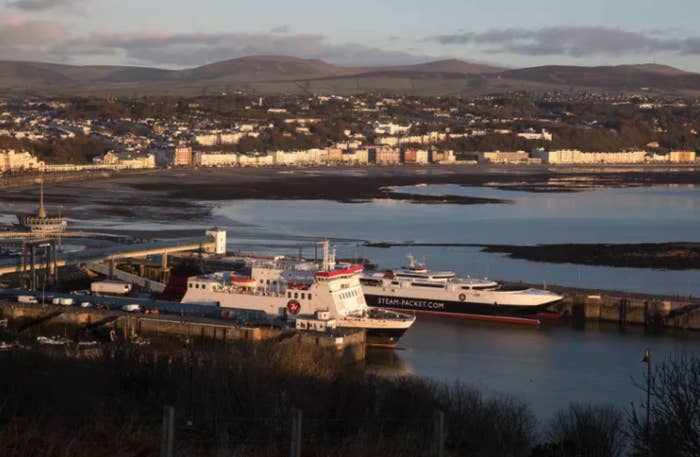 Labour MP Diana Johnson is leading a campaign to decriminalise abortion across the UK — including in Northern Ireland — and Kelsey said she hoped the unanimous support the Isle of Man's new abortion law received by both local politicians and members of the public has sent a powerful message to Westminster.

"I think in the UK politicians have been scared of the idea of decriminalising abortion," she said. "This bill got overwhelming support from the public and so it's not something politicians should be scared to talk about."

The Isle of Man government will also have a legal obligation to offer women impartial counselling, and will include provision for "buffer zones" that will prevent protests around NHS premises and any premises where abortion services take place, including counselling.
A recent review by Westminster concluded that buffer zones were not necessary in England, Scotland, and Wales, but distress caused by anti-abortion protests was acknowledged, and was something Isle of Man politicians were keen to prevent.

CALM IOM has lobbied for abortion reform in the Isle of Man since mid-2016, and Kelsey said it will be "exciting" to see the new bill signed into law on Tuesday.
"But unfortunately it doesn't mean the provision is going to be available tomorrow, so we at CALM are going to carry on campaigning until it is," she added.

It will now be the responsibility of the region's department of health to implement necessary provision, which is expected to take place in coming months.
"On a practical level nothing's changed," Kelsey said. Women who are unable to finance traveling to England for an abortion continue to be supported by the Abortion Support Network.

"Unfortunately we've had phone calls and messages from women with unwanted pregnancies who've seen the headlines saying, 'Does that mean help is available and I can get what I need here?'" she continued. "We're having to say: 'At the moment, no.'"