This "Moët Medic" Smeared By The Sun Was Actually Volunteering At A Nepal Hospital
"I am the least likely person to live a lavish lifestyle," Dr Petra Hanson told BuzzFeed News.
A junior doctor acccused by The Sun of "living the high life" after she posted this picture of her and friends to Facebook was actually volunteering at a hospital in Nepal when it was taken.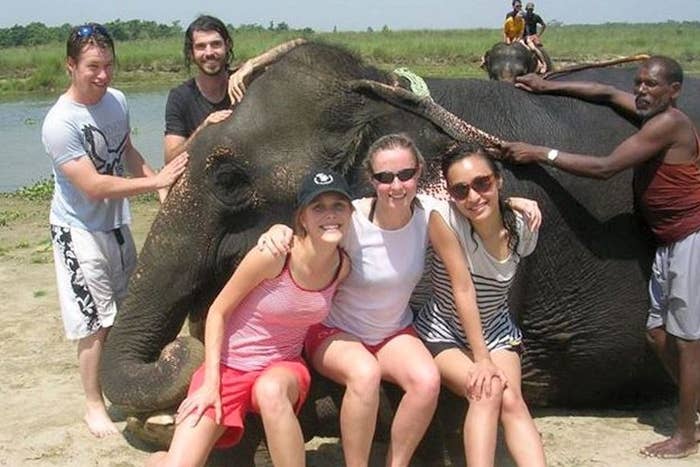 On Sunday, two days before junior doctors are due to take industrial action for the first time since 1975, The Sun ran pictures of people it claimed were British Medical Association union reps, referring to them as "Moët Medics". The story, which used pictures taken from social media accounts, was seen by many as a smear campaign.
Dr Petra Hanson, who now works at a hospital in Coventry, told BuzzFeed News: "The photo of my colleagues and I with the elephant was taken when we spent eight weeks working at a small hospital in Nepal as medical students. We were part of their clinical team helping out on ward rounds and in the out-patient clinics as much as we could.
"It was a poor hospital compared to what we have in the UK. We would run four different clinics at once and patients would be crowded around the consultation table."
In particular, she worked with Nepalese nurses to help teach patients how to manage their diabetes. "I also did a research project about diabetes and then tried to educate their allied health professionals," she said.
Hanson said that seeing how medicine worked in a poor country helped her appreciate the NHS even more. "It was an eye opener," she added.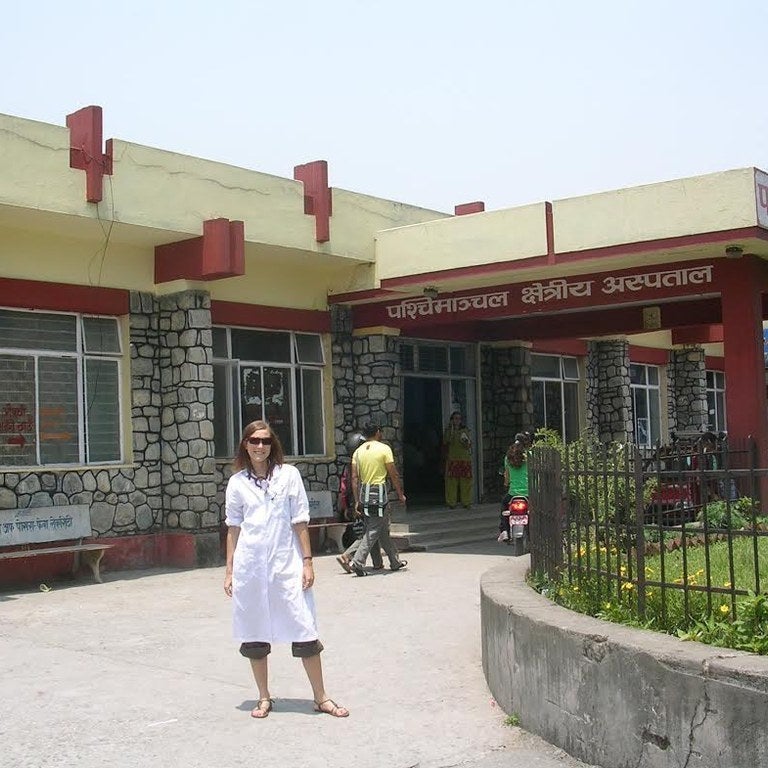 Petra Hanson outside the Nepalese hospital where she volunteered, and in its theatre with fellow volunteers.
Hanson said the use of her picture in the article made her "very angry, because I am the least likely person to live a lavish lifestyle".
Originally from the Czech Republic, Hanson said she was able to study medicine in the UK thanks to a scholarship, while she supplemented her income with part-time work.
"In my first year at uni I worked as a dinner lady in the evening, basically serving my medical student friends their dinners," she said.
Dr Stuart Stewart, who was pictured in the article drinking champagne near a helicopter, told BuzzFeed News he had been given the ride as a thank you for babysitting his mentor's children.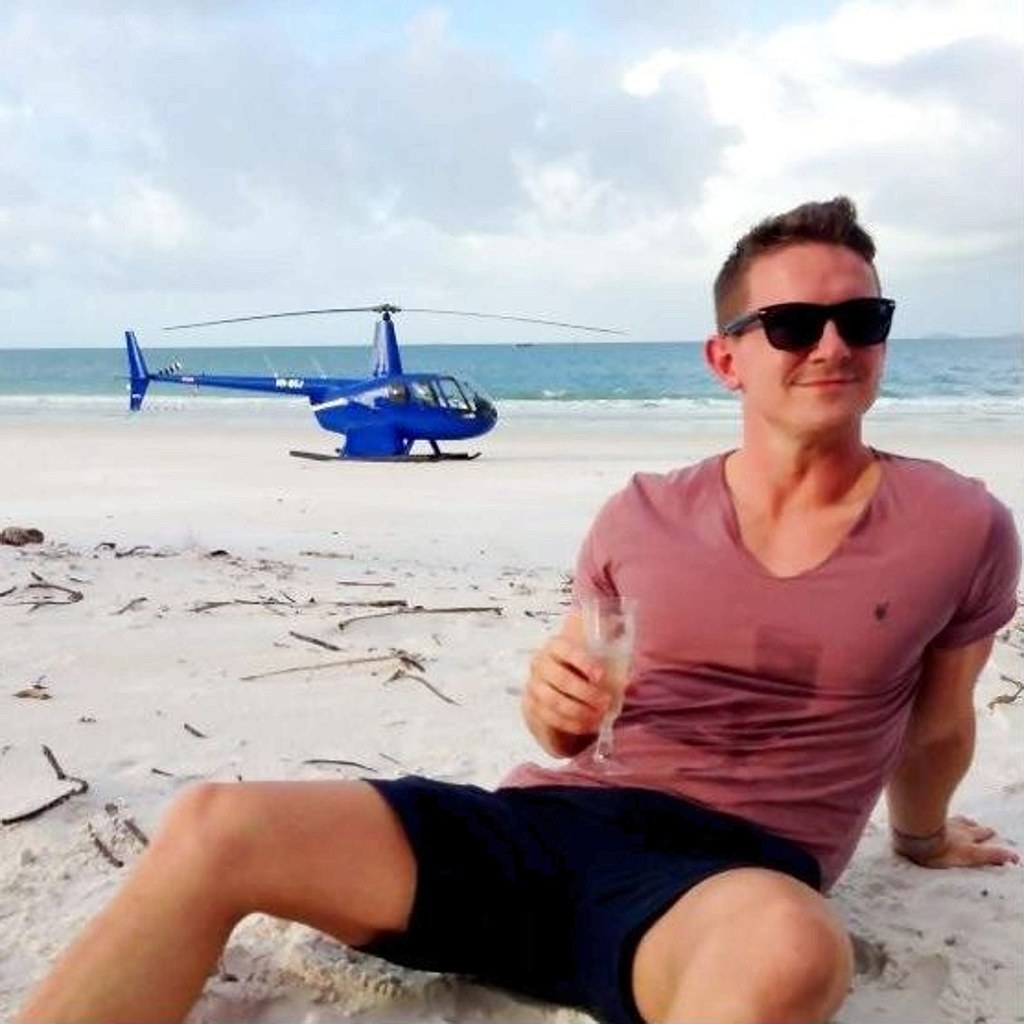 "It was taken four years ago when I shadowed a doctor for 10 weeks on my medical elective in Australia," Stewart told BuzzFeed News.
"He was kind enough to let me live with him and his family for free during my time there, and so naturally I looked after his kids to help out. At the end of my placement there, he paid for me to go in a helicopter for 30 minutes to say thank you for looking after his kids."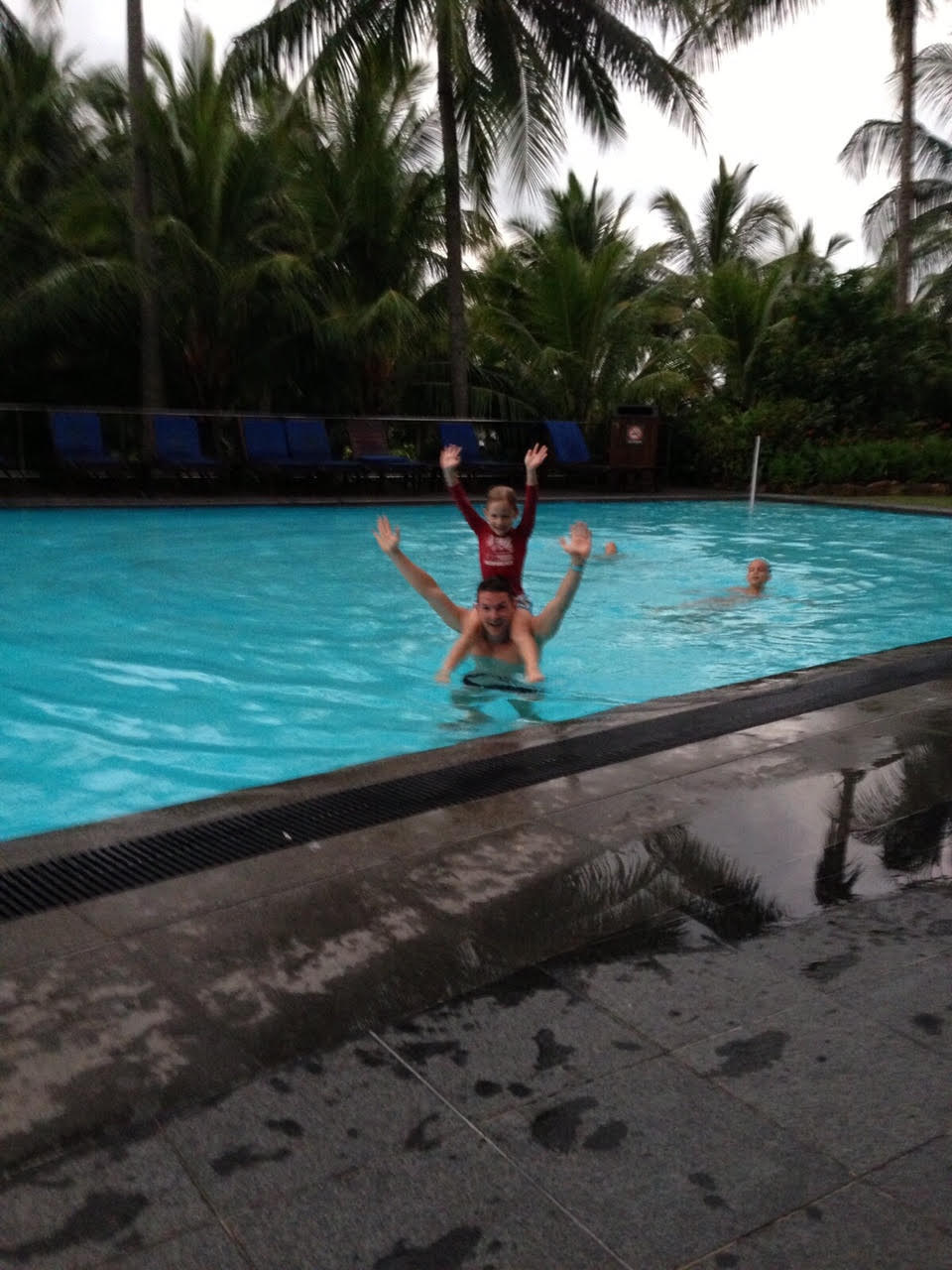 Since the dispute over junior doctors contracts began last summer, many have said they would consider moving abroad, particularly to Australia, where working conditions are considered to be fairer.
"The Sun article actually serves as a recruitment advert for what a life down under can offer a doctor!" Stewart added.