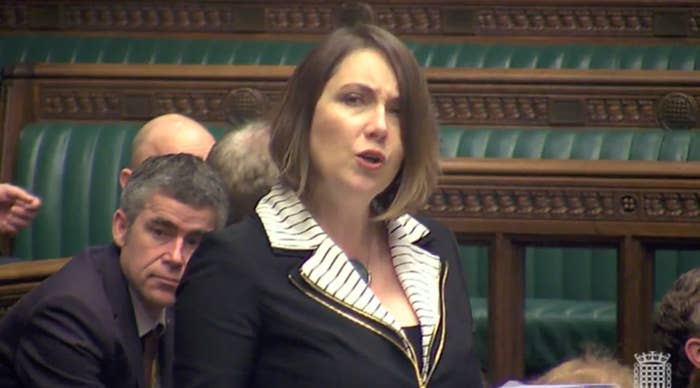 The government has said it will back the Istanbul Convention, a groundbreaking legal framework that outlines a minimum standards for a government's response to violence against women and girls.
Home Office minister Brandon Lewis said the government was "committed" to ratifying the convention after 135 MPs voted in its favour following a debate on Friday. Just two voted against it.
The government signed up to the Istanbul Convention in 2012 but the framework has never been ratified into UK law.
SNP MP Eilidh Whiteford called Friday's private member's bill to get MPs to vote on the law.
The law will mean the government has a legal obligation to provide support, such as domestic violence refuges, for women and girls who have been subject to violence.
"I believe very passionately that we can end violence against women," she said, opening the debate.

Labour MP for Birmingham Yardley Jess Phillips gave a passionate speech on the need for the law.
"I will dance with the devil to prevent violence against women and children," Phillips said, praising the government for significant steps that had already been taken in tackling the issue.
She described the need to support women in her constituency at Christmas, where there was a shortage of domestic violence refuges.
"If we ratify this convention, we send them a message, and that is the greatest gift we can give them," Phillips said.
Conservative MP Wendy Morton spoke of the need to teach gender equality to children from a young age. "The best way to end violence against women is to prevent it in the first place," she said.
Conservative MP Philip Davies tried to block the ratification with a 78-minute speech laying out why he opposed the bill.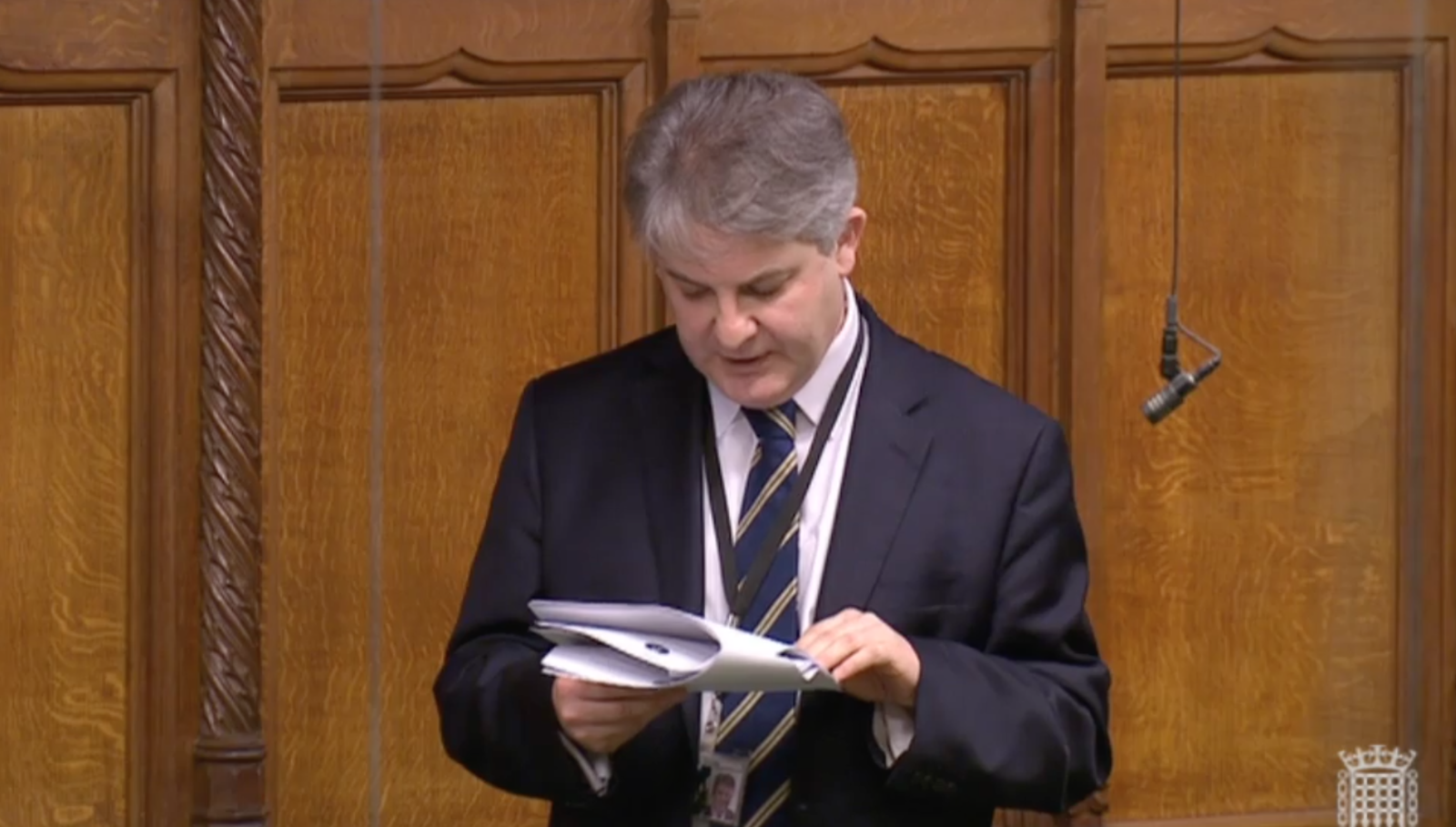 While Davies agreed that "we are all united in our opposition to any violence against women and girls", he argued the law was hypocritical and unequal because men also experience violence.
"Surely we should just want to eliminate all discrimination full stop," Davies said, adding that the Istanbul Convention "flies in the face of everything we're supposed to believe in if we believe in true equality".
He called a law that sought to end violence against women "discriminatory and sexist", arguing that men are also victims of violence and are treated more harshly in the criminal justice system.
Labour MP Jess Phillips questioned whether Davies had any interest in improving things for victims of domestic violence.
Thangham Debbonaire, also a Labour MP speaking in the debate, accused Davies of "wilfully misrepresenting the convention".
Debbonaire said: "The safety of women and children is too important not to ratify this."

She acknowledged the importance of protecting men and boys from violence, but argued that "when you remain neutral in a circumstance of inequality you side with the powerful against the powerless".
Debbonaire, whose speech came after Davis's, said she would cut her contribution short after he spoke for more than an hour, for fear of the debate being filibustered.
"That is 78 minutes of my life I will never get back," she said.
Sarah Champion, Labour MP for Rotherham and shadow women and equalities minister, agreed that equality between men and women should be reflected in the law.
"We get that by dealing with this on a gendered basis," Champion said. "True equality is dealing with gender-based violence where we see it.
"We have to acknowledge across the house that this is gendered violence carried out against women and girls because they are women and girls."

John Glen, Conservative MP for Salisbury, called violence against women a "global pandemic", pointing out the discrepancy between the number of women and men who experience gender-motivated violence.
"This is not just a gender issue, it's a human dignity issue," he added.
Following the debate, MPs voted for the bill to have a second reading and move to committee stage where it has to go before it can be passed by government.

IC Change, the grassroots campaign group seeking to have the Istanbul Convention passed as law tweeted its thanks to everyone who has supported them so far.
"We're one step closer to ratifying the #IstanbulConvention," a spokesperson wrote.