This Doctor Turned Comedian Wrote A Memoir And He's Holding Nothing Back
Doctors are laughing and crying over Adam Kay's diary extracts, which he said show "the warts-and-all version of what the job is".
Adam Kay thought he was through with medicine when he hung up his scrubs in 2010. Following a traumatic experience at work, he left his post as an obstetrics and gynaecology registrar after having delivered an estimated 1,200 babies.

But when health secretary Jeremy Hunt went to war with junior doctors last year, Kay, now a comedian, couldn't help but feel a burning solidarity with his former colleagues, and made use of his new line of work to speak out.
"When all the junior doctor nonsense was kicking off, I was just getting very cross," Kay told BuzzFeed News over coffee this week, a note of exasperation breaking his otherwise deadpan tone.
When he gets cross, Kay doesn't hold back. After leaving medicine, he made an unusual move into the world of comedy, writing for television shows including Mrs Brown's Boys and fronting the live musical comedy act Amateur Transplants, whose videos – often filled with expletives, gallows humour, and off-colour jokes – have stacked up more than 20 million views on YouTube.
Kay performed at Prince Harry's 30th birthday party, although it's unclear if his viral hit "The London Underground Song" was on the setlist and whether he had to belt out lyrics like "Where the fuck is my fucking train? London Underground, they're all lazy fucking useless cunts" while in royal company.
So when the junior doctors dispute flared up, it was natural for him to respond to the crisis by creating a theatre show where he read no-holds-barred diary entries from his time as a doctor. The tales included stories of torn vaginas and foreign objects in orifices, as well as the catalogue of broken promises and unravelling relationships that he says is inevitable "when the person who serves you in the coffee shop [spends more] facetime with you than your own partner".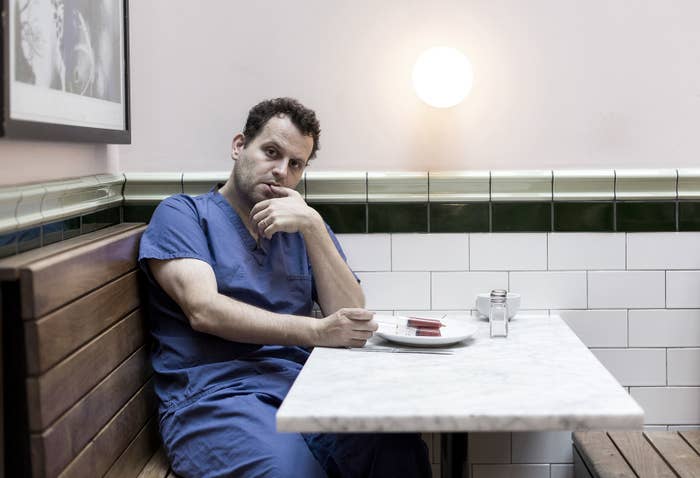 The 2016 show was a hit, leading Kay to delve deeper into his old diaries for This Is Going to Hurt, a new memoir published by Picador this week. "I thought a book seemed more efficient than just turning up on a stage and reading," he laughed.
The diary entries, which span 2004 to 2010, are sometimes sad, often graphic, and almost always howlingly funny.
"I think it's important that people know the warts-and-all version of what the job is," Kay said.
Names, times, and details have been changed to maintain patient confidentiality, "although," he writes, "fuck knows why – they can't threaten to strike me off any more."
A wound inflicted by a tin of beans is described as "flapping open like a muppet's mouth", and a junior colleague has trouble delivering a baby because one pincer of the forceps is "wedged halfway up the patient's rectum". On one occasion he agrees to redo an ultrasound picture because "it very much appears that the foetus is wanking".
Recalling one memorable birth, Kay describes an expectant father coming into the delivery room to find Kay "kneeling, the vulva of the mother of his child halfway up my forearm". When the father is reminded that he was warned in advance about the procedure, he responds: "You didn't say he'd be wearing her like Sooty, though."
At one point, while running an IVF clinic, Kay suspects a urinary tract infection to be the reason one man is struggling to conceive with his wife, and sends him to the toilet with a urine sample jar.
"I suppose it was my fault for not being specific enough," Kay writes, "but he returned (admirably quickly) with a pot containing a few millilitres of semen."
It could have been worse though, Kay muses. "He could have shat in it."
Despite the jokes, Kay wanted his memoir to provide a serious counter-narrative to what he describes as "the government's booming, baleful voice" during the junior doctors dispute, which he felt increasingly characterised doctors as money-grabbing. "I can't think of one doctor who is in it for the money," Kay said.
Some of the shifts Kay recounts are grueling. His relief at handing over a particularly heavy shift on the labour ward is swiftly wiped out when he realises the doctor who's been sent to take over from him has never done a caesarian before.
"I send him home and call the consultant to ask what to do, knowing full well the answer involves me working another twelve hours for free," Kay writes, the words practically sighing off the page.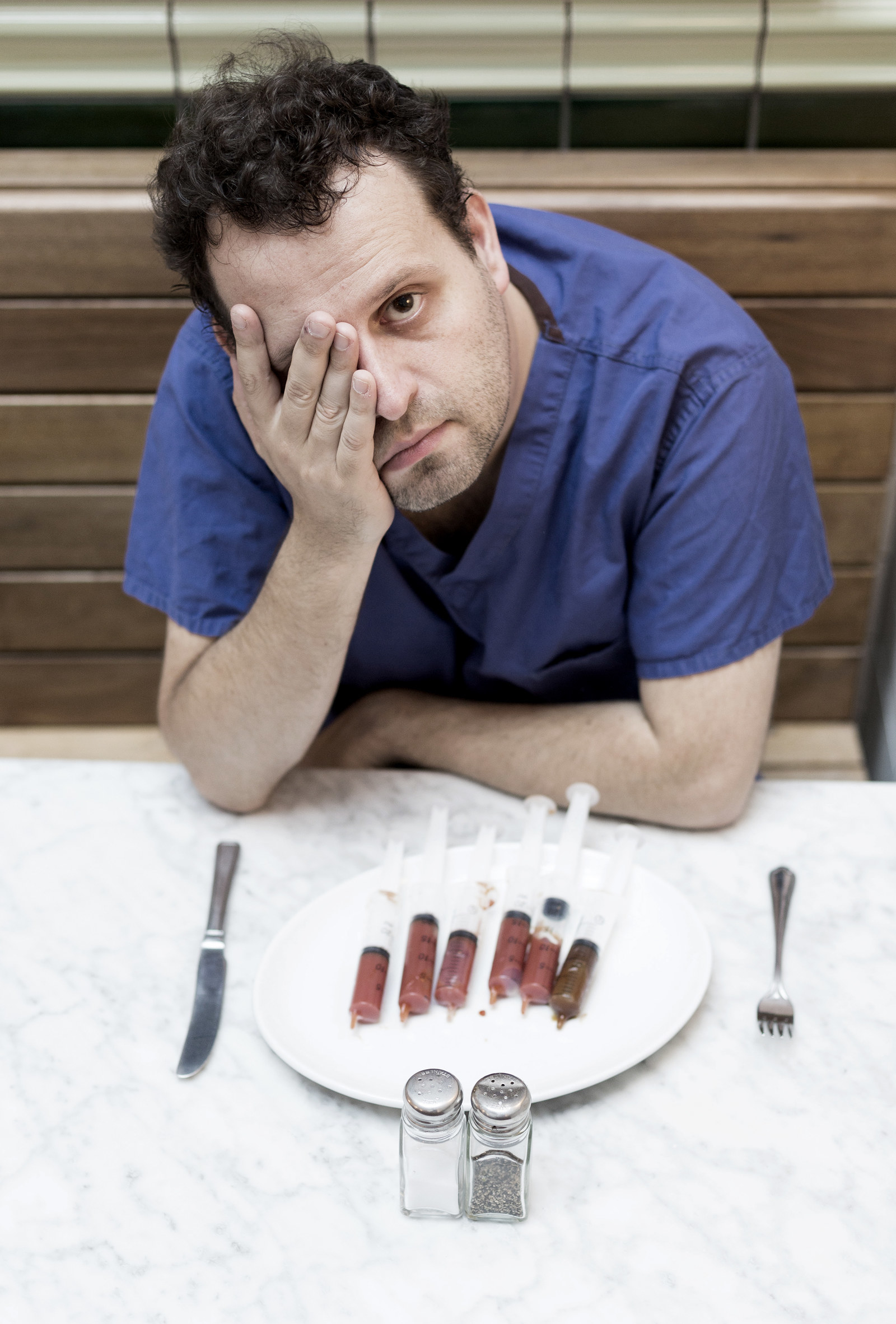 The toll these unexpected shift extensions take on Kay's relationship with his partner are clear. Even on a good day, the labour ward is one of the least predictable in the hospital. "We can target specific cancers at a microscopic level, and yet we can't tell someone when they're going to give birth to within a fortnight," he said.
An emergency procedure to remove an ectopic pregnancy coincides with the end of a shift on "date night". "In fact, it's more than date night," he explains. "It's date night somewhere extremely expensive to apologise for half-a-dozen recently cancelled date nights and to paper over the widening faults in our relationship. It's D-Date night."
Kay works on the patient well into the evening, putting paid to any dinner plans. The relationship ended shortly after, he says.
It's not until the end of the book that Kay takes a direct political tack, soberly closing with an open letter to Hunt.
In it, he tells the health secretary that if he truly understood most doctors' sense of dedication, "you'd be applauding them, you'd be proud of them, you'd be humbled by them and you'd be eternally grateful for everything they do."
Kay preferred to append this plea rather than overpoliticise the diaries themselves. "I hate it when people tell me what to think, and I don't want to do that," he said. "I would rather that people read the book as one doctor's version of being a doctor, hear all my funny stories, and then think about it from a political point of view."
The dispute between Hunt and junior doctors was over changes to their working contract, which Hunt argued would bring down excess deaths among patients admitted at weekends. Many doctors disagreed, saying they already worked at weekends, and that more doctors – rather than different hours and rotas – were needed if patient safety was to be improved.
Doctors went on strike. The contract went ahead regardless. Reports of gaps in hospital rotas and demoralised doctors have persisted.
When Kay quit medicine in 2010, it was considered unusual not to stick with a career that had involved many years at university and even more training on the job thereafter. "I was this aberration, the glitch in the matrix," Kay said. "Doctors didn't leave. It was just something that would never happen."
But following the contract dispute, falling morale among NHS staff is leading more and more to seek out work in other countries, Canada and Australia in particular, or to leave medicine altogether.
"It's heartbreaking to see brilliant doctors forced out of it," Kay said. "No one thinks being a doctor is easy, but I don't think many people realise how hard the job is or the emotional toll it takes, at work and at home.
"If the options are you fuck your evening, you ruin your date, you chip away once again at your relationship, or someone dies – or not even dies, just gets iller, or doesn't get seen and lies on a trolley – it isn't a choice at all.
"If that was a choice, you should have never applied to medical school. For doctors that isn't a choice, and I think that's what Jeremy Hunt probably doesn't understand.
"Doing that job, it would be great if your employer was behind you. And it's not about getting a pay rise or an employee of the month certificate. It's about not being abused.
"I've made my book sound like a right barrel of laughs, haven't I?!"
The Department of Health says the health service has received extra funding, but several senior NHS figures claim that when this is considered in terms of the £22 billion of "efficiency savings" they have been tasked to make, it doesn't amount to much. In last November's budget, there was no new funding allocated to the NHS.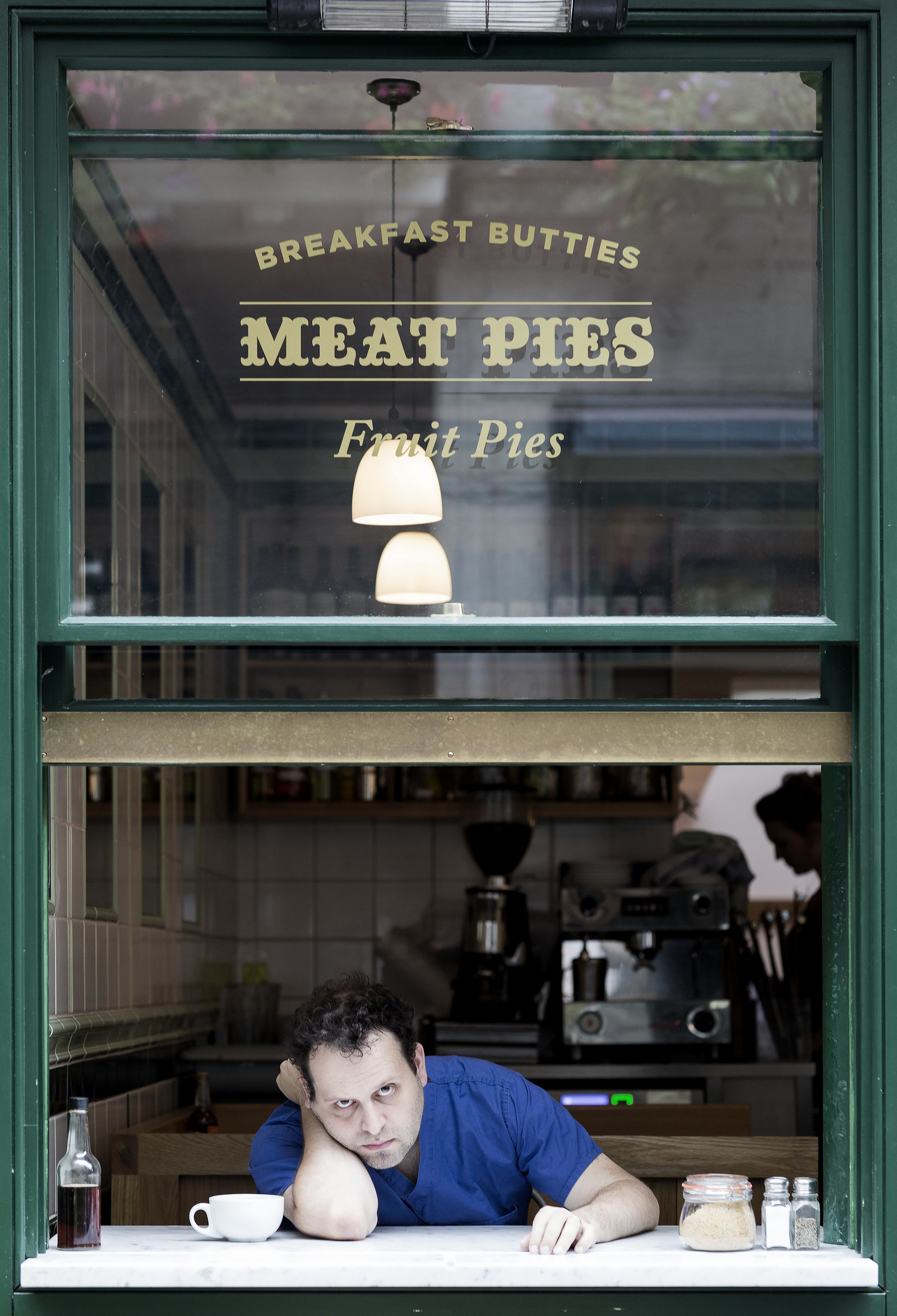 Kay thinks the NHS may be being deliberately underfunded to orchestrate its collapse – although he's conscious of the risk of sounding like a conspiracy theorist. "I can't work out the non-conspiracy-theory version that explains events," he said.
"They are pretending they're investing more and they're not. Jeremy Hunt lied."
Kay's frustration with the system, and Hunt, seems as raw as if he was fresh off the wards rather than looking back at his former career.
"I don't wish that he [Hunt] gets cancer," he added, with a disconcertingly serious expression, adding: "But if he does get cancer, the doctor will still treat him even if they hate him, because they're only motivated by the best interest of the patient."
Clare Gerada, a former chair of the Royal College of General Practice who has been a doctor for almost 40 years, told us that she sees This Is Going to Hurt as a tragicomedy.
"It made me cry and laugh in equal measures, and in fact it disturbed me," she said.
Gerada feels the book highlights what she believes are institutional problems in a health service that seems to care very little for junior doctors. "He's made public the day-to-day trauma of our lives," she said, noting that only this week she refused to see a patient who had threatened to kill her.
"The skill of Adam's writing is that it's a very funny book, but it will leave you thinking, Gosh, is this really what these people do?"
Jeeves Wijesuriya, chair of the British Medical Association's junior doctors committee, told us the book will speak to any junior doctor by "painting in dark, tongue-in-cheek humor the peculiarities and heartbreaks of life as junior doctor.
"Adam wonderfully portrays the vibrancy, humor and tragedy of hospital life and the personal impact of sharing these intensely personal moments."
Kay hopes his combination of comedy and call to action will give people a new perspective on the NHS headlines that continue to whirl through the media.
"I just want people to read an honest account of what it actually means to be a doctor, then decide their own political opinions," he said. "I want them to think, Of course doctors aren't being greedy."
In the list of acknowledgements at the end of This Is Going to Hurt, which includes friends and former colleagues, there's one name you might not expect to see.
"With no thanks at all to Jeremy Hunt," Kay writes. That didn't stop Kay from posting the health secretary a copy, he said with a conspiratorial smile, but he's not confident his memoir will make its way to Hunt's bedside table.
"I think the chances of him changing his mind on a much broader point having read a few hundred pages of my scribbles are very slim," Kay said.
"I would love him to read it though."