"Women are roaring – like lions roaring, we're not just sitting there," said Diana Johnson, Labour MP for Hull North, told BuzzFeed News in parliament's busy canteen.
Johnson was referring to a cultural shift noted by a number of women MPs, that has seen their rising numbers in Westminster leading to surprising cross-party alliances to effect positive change for women on key issues.

"I think because we recognise that we have interests in common, and while we might very well be Tory or Labour or Lib Dem, there are some fundamental things we want to achieve, and cross-party working can be effective," said Johnson, the first woman to represent her constituency when she was elected in 2005.
Jess Phillips, the Labour MP for Birmingham Yardley, who has been vocal on topics including baby leave, domestic violence, and sexual harassment, agreed that work being done by women MPs has been buzzing beneath the surface and was finally making visible waves.
"More than ever it feels like women make the agenda," Phillips told BuzzFeed News the morning after a packed-out reception in the House of Commons to celebrate 100 years since the first women in the UK got the vote. "I think across the country, actually, our voices have got louder."

Like Johnson, she said working with women from other parties was key to pushing meaningful change. "Women are better at building alliances – we have a lot more common ground than men have," added Phillips, who sits on the women and equalities committee. "There are many things in our lives that are difficult because we're treated as a minority, and in those difficulties there's a common enemy so it's easy to start a conversation."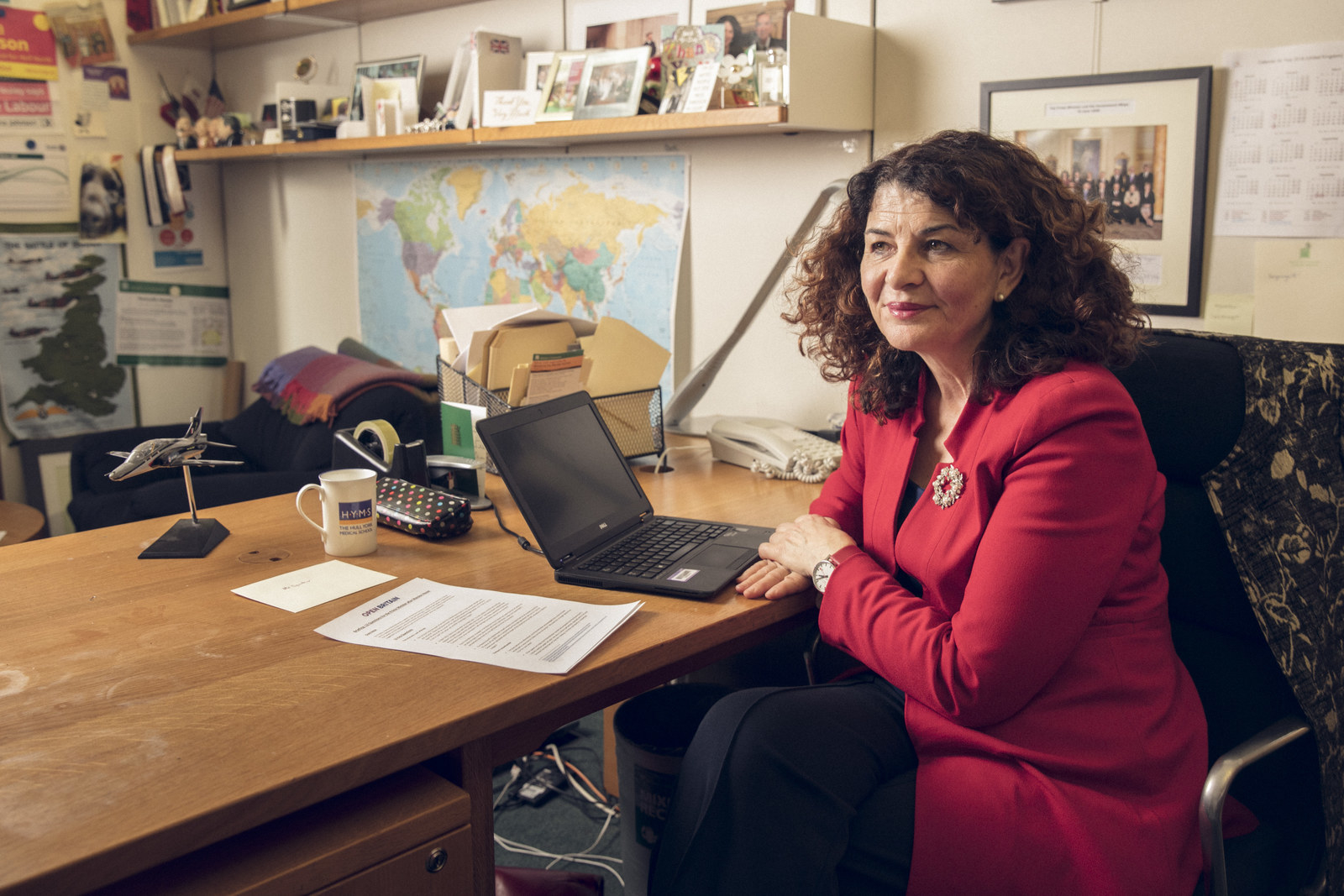 Because the Conservatives are governing without a majority – propped up thanks to a deal with the DUP – consensus among MPs from different parties has the power to sway a vote. "Individuals matter much more when the decision is done by eight people in the middle," Phillips said. "Everybody gets their chance to be the eighth person at some point."
On International Women's Day, Labour MP for Walthamstow Stella Creasy won the support of over 100 cross-party MPs and peers, including Dawn Butler, Anna Soubry, Justine Greening, Nicky Morgan, Jess Phillips, Lucy Powell, Caroline Lucas, Ken Clarke and Peter Bottomley, to put pressure on home secretary Amber Rudd to allow women in Northern Ireland to access abortion locally instead of having to travel to England.
A UN inquiry found women and girls in Northern Ireland faced "systematic violations of rights through being compelled to either travel outside Northern Ireland to procure a legal abortion or to carry their pregnancy to term" as a result of restrictions on the procedure.
Last summer, Creasy forced a vote in the Commons when she tabled an amendment to allow women from Northern Ireland, where abortion is illegal unless a woman's life is at risk, to access the procedure for free via the NHS in England. Creasy raised so much support for the amendment on both sides of the house that the government announced the funding would go ahead, staving off any chance of a defeat.
"Let us send a message to women everywhere that in this parliament, their voices will be heard and their rights upheld," Creasy said at the time.
The change was then put into motion and implemented by Conservative MP for Putney Justine Greening, who was then women and equalities minister, as a result of Creasy's lobbying.
"We all felt we had an opportunity to do something constructive and positive," Greening told BuzzFeed News. "I remember talking within government, and then having a chat with Stella about what we both thought, and it was a complete meeting of minds in terms of trying to get some progress."
Greening said that Sarah Champion, the Labour MP for Rotherham – the first woman to be elected to the seat since 1885 when she won a by-election in 2012 – also backed the legislation. "It was a really constructive piece of work together across the two parties," she added.
Finding common cause among members of other parties also helped Greening push forward on the relationships and sex education bill she developed during her tenure as education secretary. "Everyone was broadly in agreement and it went through," Greening added. Women's rights organisations largely believed the legislation will go some way in preventing some of the sexual abuse that disproportionately impacts women. The bill included making sex education in schools compulsory – an issue Johnson has campaigned on for years.
"Although a lot of politics might be arguing about the 20% we don't agree on, actually, there's this 80% on many issues where we do, and so we should make some progress on that," Greening continued.
"I think on some of the gender equality stuff, a lot of women – and, dare I say, men – in parliament have just thought, let's get on with it together because we can speak with one voice, make more progress and get more awareness."
A bill introduced by Conservative prime minister Theresa May, which will soon be implemented by home secretary Amber Rudd, claims to go further than ever before to prevent violence against women and girls. Though it has been criticised by activists, it has some support from MPs on both sides of the house.
Phillips, who in 2015 read out a list in commons of every woman who had been killed that year by a violent partner, said she was "hopeful" about the bill. "I imagine in 100 years time I would still be able to read out a list of women murdered by their husbands, but it's the start of something," she said. "I praise the government for starting it."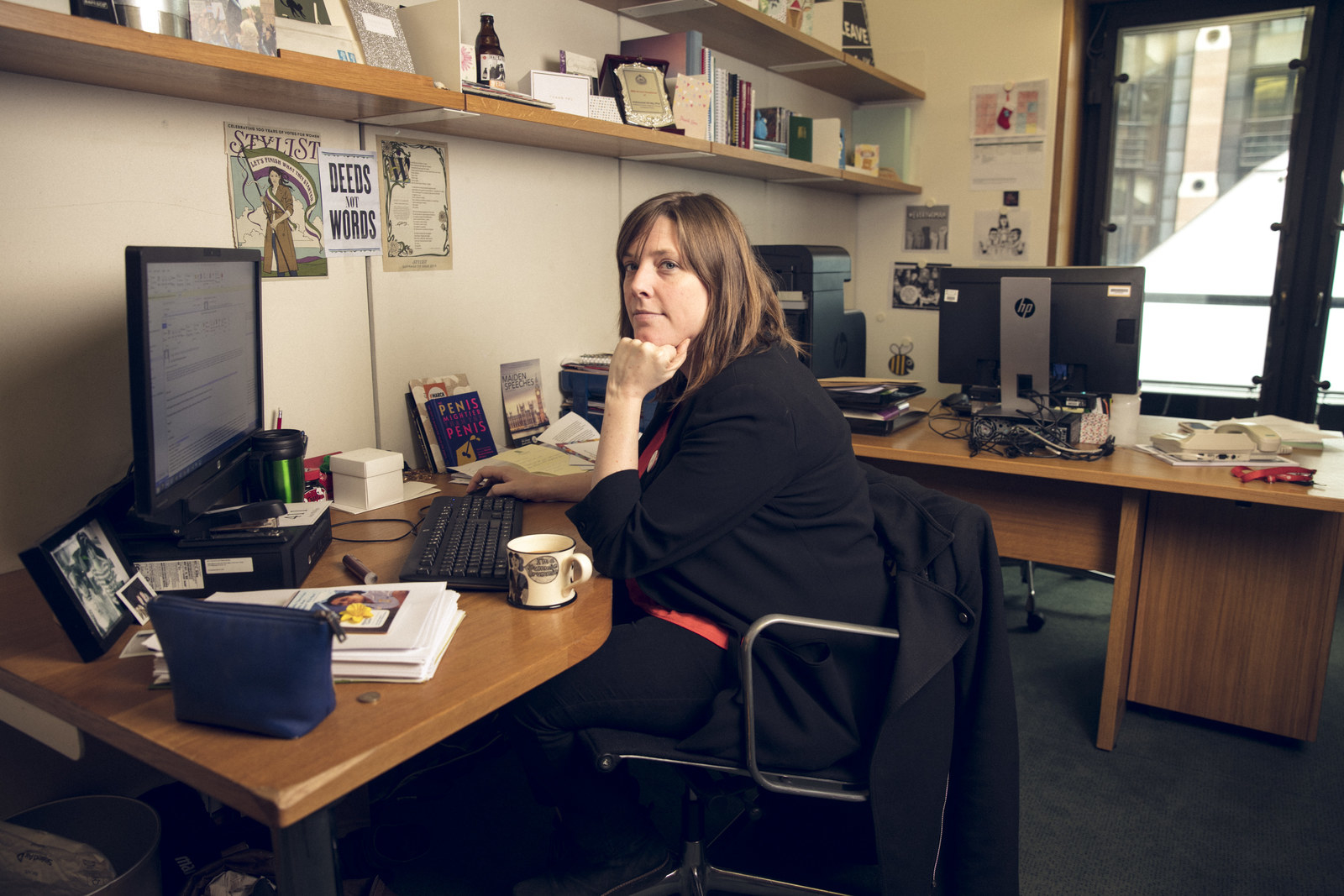 Harriet Harman, Labour MP for Camberwell and Peckham, also welcomed the bill but said "more progress" needs to be made on it. She plans to canvass cross-party support to introduce amendments that would, in her view, strengthen the bill, such as legal obligations for the provision of refuge beds per 1,000 women, and for every woman involved in a criminal case relating to domestic violence to get the support of an independent domestic violence advocate.
"There are things that are as yet not put in the bill by the government that we can work across the house to improve," Harman added.
By garnering support both within and outside of their own party, MPs can ensure that their amendments to bills are successful. Party whips will do their best to encourage MPs to vote in line with their party, but ultimately the decision rests with individuals.
"In opposition, you get amendments onto bills by working with MPs in the governing party," Sharon Hodgson, Labour MP for Washington and Sunderland West, said. "You persuade them to strengthen your argument and they go and fight your battle for you."
And while this solidarity between women MPs has led to legislative change, it has helped in other ways too. During our research, BuzzFeed News learned that women in a Labour WhatsApp group were urged to back Conservative MP Nicky Morgan for chair of the treasury select committee, as part of a push to get more women chairing these cross-party groups. Morgan went on to become chair – the first woman to ever hold the role.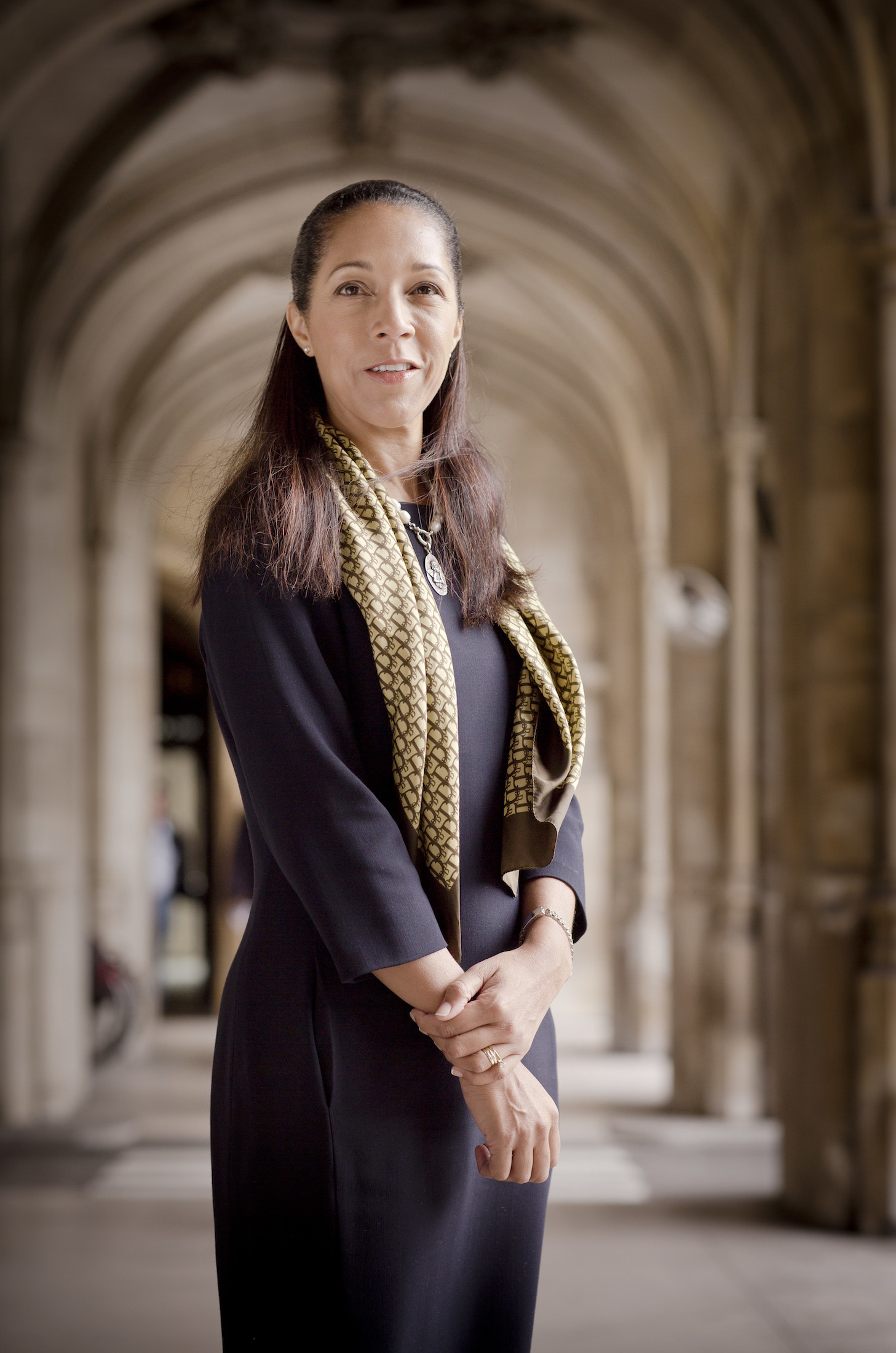 Many of the MPs we spoke to said they had also felt more empowered to speak up in parliamentary debates.
After the Presidents Club scandal broke in January, in which the Financial Times revealed allegations of sexual harassment at an annual charity gala, the outrage among women MPs, and indeed many of their male colleagues, was widespread.
In the fallout, Phillips stood up in parliament and asked whether it was appropriate that David Meller, who attended the event, remained a nonexecutive director in the Department for Education. Her remarks were greeted with a huge amount of praise from her "sisters in the Tory party", she said.
"They were all coming to me and saying thanks so much, you did so well," Phillips added. "They were pissed off – and it was harder for some of them to be quite so vocal because some of their members were [at the event], but they were just as appalled as we were."
Anne Milton, education minister and the Conservative MP for Guildford since 2005, who answered the question on behalf of the department, was visibly unimpressed. "It is quite extraordinary to me that in the 21st century allegations of this kind are still emerging," Milton said. "Women have the right to feel safe wherever they work, and the type of behaviour alleged to have occurred is completely unacceptable."
Meller was forced to step down from the role and as a member of the apprenticeship delivery board. Shortly after, it was announced he would take a leave of absence from the school academy trust he founded.
Women have been working together in this way for as long as they have been in parliament. In 1924, the first Liberal MP, Margaret Wintringham introduced the equal guardianship bill, which gave a woman the same rights to custody of her children as her husband, alongside Conservative Nancy Astor, the first woman MP to take her seat in parliament in 1919.
"One was a Tory and one was a Liberal, but they worked together on the first piece of 'feminist legislation', as they described it," said Reeves, who is working on a book exploring 100 years of women in parliament.
In 2018, with a far more generous scattering of women across parliament's benches than ever before, such alliances can be even more powerful.
"Women do have a history of working together, but I think it's probably amplified more in this parliament because of the numbers," Johnson said, referring to the government's slim majority.
In last year's general election, the number of women elected to parliament increased from 191 to to 208 – a record high of 32%.
Chris Applegate / BuzzFeed News / UK Political Info
And with more women in parliament, there is naturally more work led by women.
"There's more of us putting in for debates, there's more of us asking questions, there's more of us holding the government to account and there's more of us on select committees – it's women talking about all subjects," said Phillips, who recently brought forward a motion on domestic violence refuge funding.
It may not yet be an equal gender split that would better represent the overall population, but it is progress. "To me it's a watershed moment," Helen Grant, Conservative MP for Maidstone and the Weald told BuzzFeed News. "It's a fantastic time for us – we've got more women in parliament than ever before."
Harman, who was elected in 1982 and as the longest-serving woman MP is named "mother of the house", agreed. "We're still outnumbered, but we've really made progress."
While Labour dramatically increased its number of women in parliament in 1997, when candidates were selected from all-women short lists in many constituencies, Harman believed the recent surge in women Conservative MPs has bolstered the number of women fighting for a collective cause.
"We can now see women on the other side of the House of Commons who are likely to support us and who we can work with," she added.
A "mainstreaming" of women's issues, both inside parliament and out of it, also seems to have helped MPs cement them as a mainstay of the parliamentary agenda. In under 30 years we've gone from Margaret Thatcher apparently wincing when Harman raised the issue of child care in the early '80s – a family, not a state issue, Thatcher believed – to former prime minister David Cameron making shared parental leave one of his flagship policies after being elected in 2010.
During Prime Minister's Questions recently, Theresa May talked about the importance of cervical screening, which, according to Conservative MP for Broxtowe Anna Soubry, who was in the chamber at the time, didn't cause as much as a raised eyebrow among the male MPs present.
"That just went so much under the radar," Soubry told us. "A woman prime minister stands up, talks about cervical smears, nobody bats an eyelid. That speaks volumes."
Sharon Hodgson, who in January gave a deeply moving account in parliament of her own experience with stillbirth, said she couldn't imagine having openly discussed the issue even as recently as 2005, when she entered parliament.
"Thirteen years ago I could never have imagined standing up and doing that, and not just because I was a new MP, but I just think the culture of the chamber and of what parliament discussed then was just very different," she said.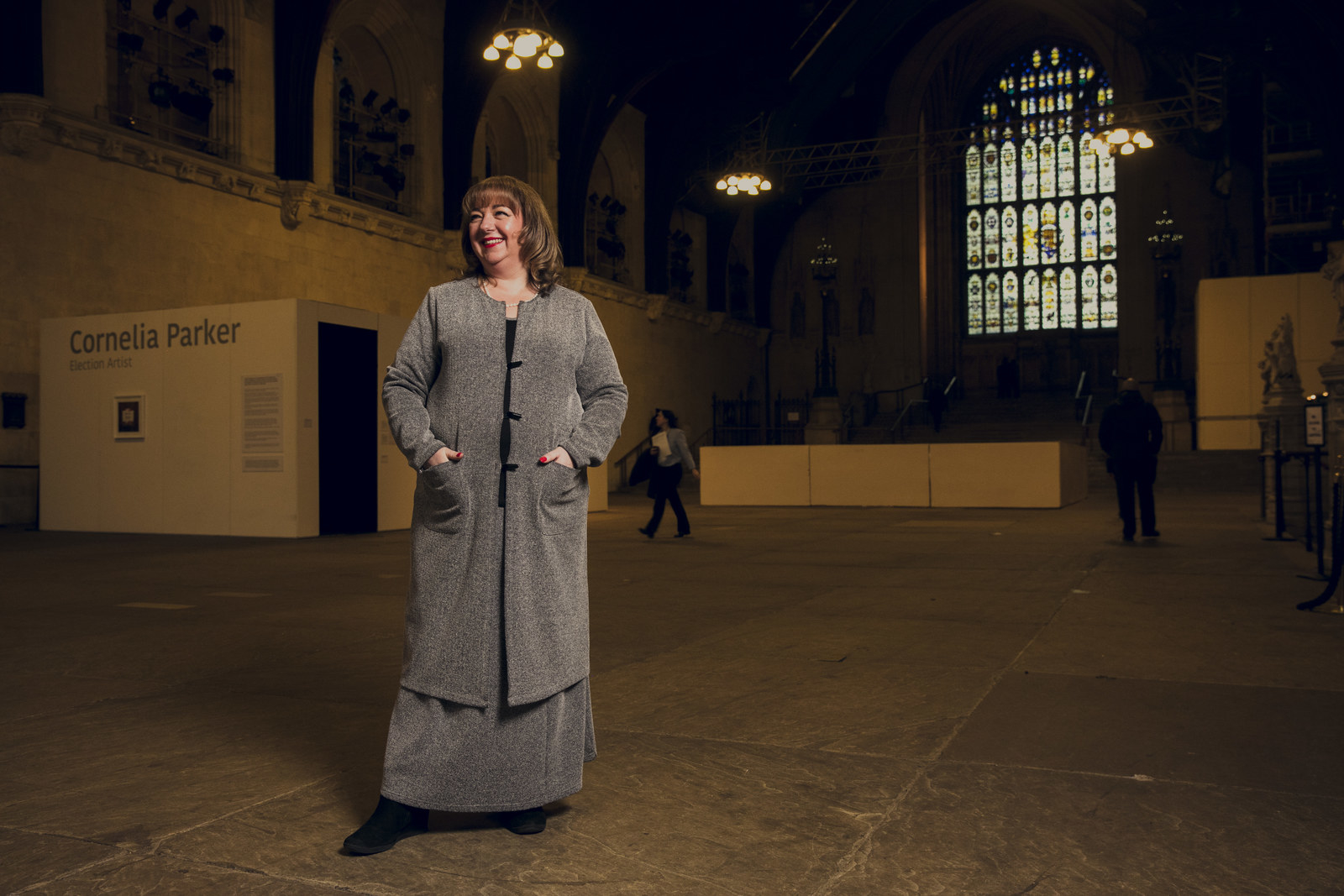 Hodgson attributed the normalisation of women's health issues being discussed in parliament to the increased number of women's voices discussing them.
"We talk about baby loss, FGM and a whole host of issues that would never have been talked about because they would have just been deemed not appropriate for somewhere like this," she continued.
"We now talk about the 'tampon tax'. I can't imagine what it would have been like if when Harriet [Harman] first came here she'd talked about that. The speaker would have probably ruled it out of order and said it was unparliamentary language."
"Attitudes are changing, that's what's interesting," Greening said. "I think there are some issues where parliament makes a change that shifts public opinion, and there's other times when it's the opposite way around where the public have changed years ago and parliament's trying to catch up."
While all the Conservative MPs we spoke to were keen to note that it is their party that has produced two women prime ministers – Thatcher from 1979–90 and May since 2016 – Labour women believed that over the last couple of decades it was their party, which has 45% women MPs compared to 21% for the Conservatives, who have really led the way.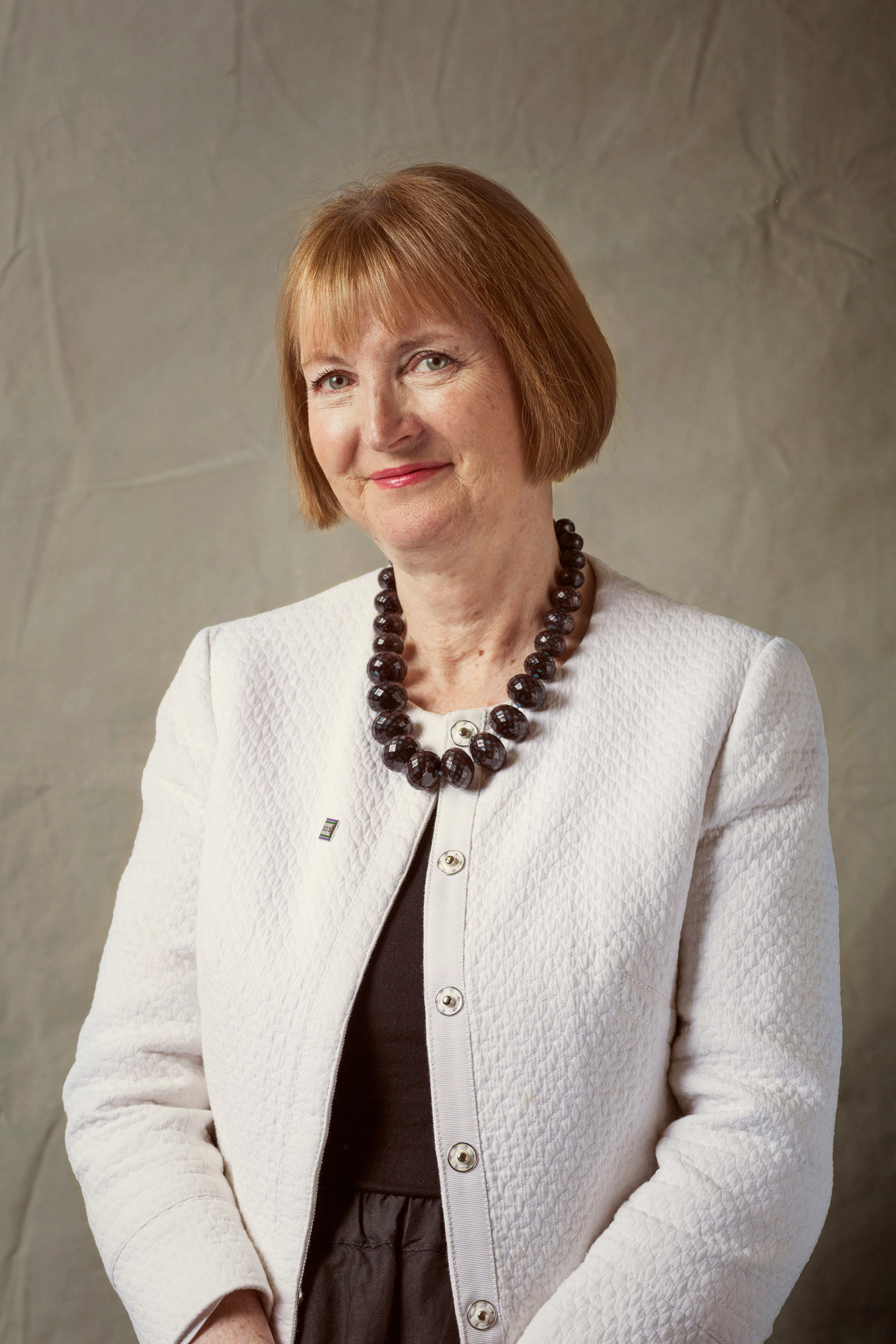 Women on both sides recognised a generational split where older women MPs sought to separate their gender from their success in parliament, while those who had been elected more recently, particularly since 2010 when the Tories saw its most significant increase in women MPs, were more likely to self-identify as feminists.
"I include Theresa May in that older generation who were very proudly not feminists – who were like, 'I'm doing this despite being a woman, not because I'm a woman … I'm not here to change the rules, I'm here to beat the men at their own game'."
Until recently, Harman believed this type of thinking prevented Labour women from having much common cause with women in the Conservative party.
"I think it doesn't change the fact that their party is cutting children's centres, calling rights at work 'red tape', cutting public sector pay and tax credits, which disproportionately hit women, but many of them have got feminist instincts and are therefore more like us than they are like the older women in their own party," she said.
Harman believed that May recognised a fresh enthusiasm towards feminism among young voters, but that it would still never be at the core of her work as a politician.

"Theresa May has never been ideologically sympathetic to the feminist movement," Harman continued. "I think she's recognised that exposes the Conservative party as old-fashioned, so for vote-getting reasons she's changing her tune, but she's not a sister."
Phillips believed that having May in office was important "for the iconic status" of women in politics, but said she did wish she'd go further on women's issues. "I know that she believes women deserve a lot more than they've got," Phillips said.
Soubry also pointed to a generational divide when she spoke to BuzzFeed News at her Westminster office, outside which a colourful pop art painting of Thatcher hangs.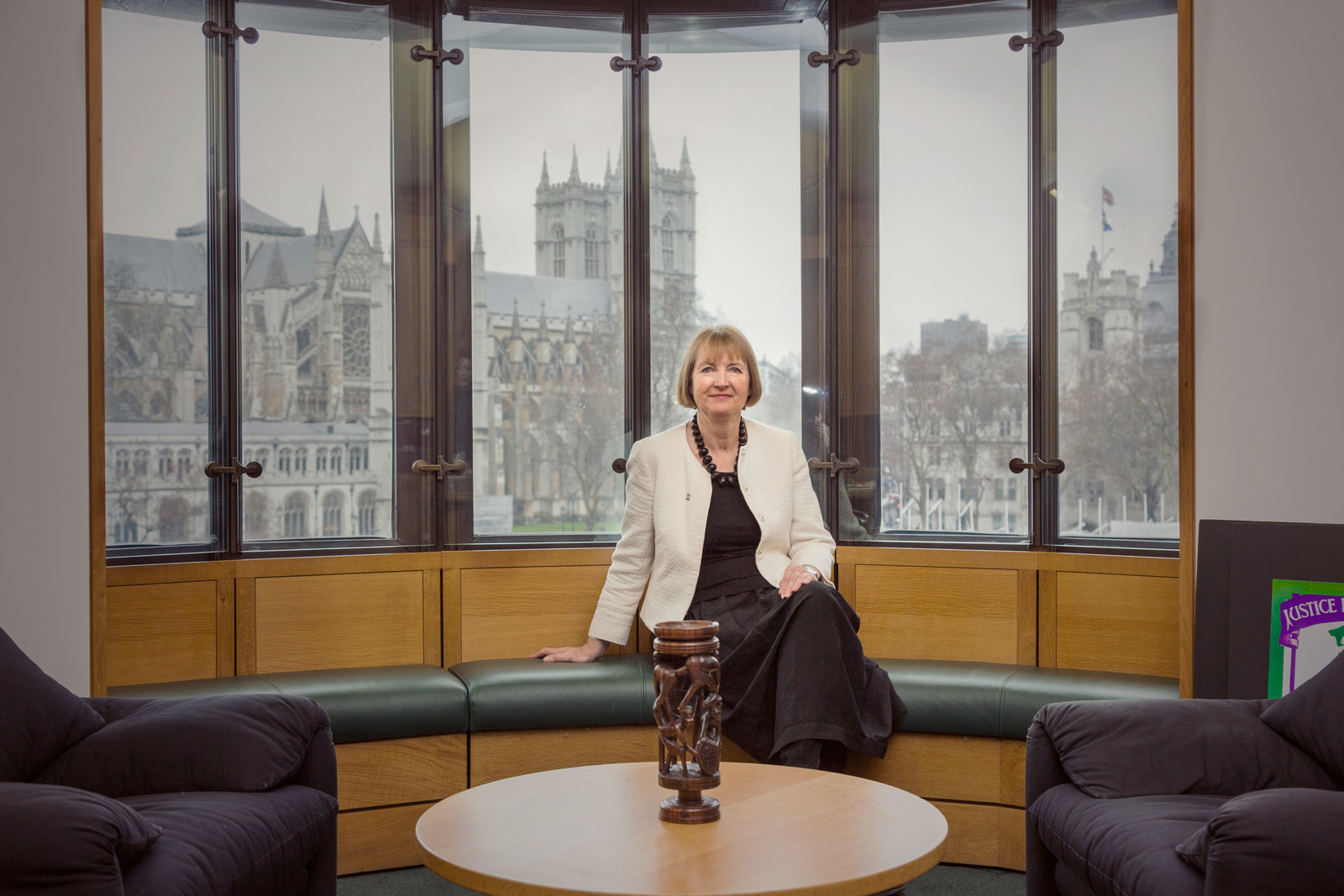 While she was among the pool of Conservative women MPs elected in 2010, and said that as a Tory student in the 1970s she "stood shoulder-to-shoulder" with women who marched to oppose the controversial Corrie Bill, which sought to roll back some abortion rights introduced by the 1967 Abortion Act, Soubry says she's from the older generation "that thought the fact I'm a woman has got nothing to do with anything".
But she praised "these brilliant new Tory women", those elected in 2015 and 2017, who were increasingly willing to discuss issues that were specifically relevant to women.
"They will talk to you about what it's like to be a mother holding down a busy job and everything else," she said. "I would have been like, 'whooooah, I'm not talking about that because it's not a problem and I don't want to make it a problem or an issue.'"
Soubry, a notoriously outspoken MP and major opponent of Brexit, said that she felt like she was being "radicalised" by this new wave of unabashedly feminist women she was now working with. "Even more radicalised!" she laughed. "I think it's really interesting."
She was keen not to give too much weight to changes being made by this new generation of women MPs. "Make no mistake about it, the advancement of issues that are particularly important to a lot of women has been happening for some time," Soubry said.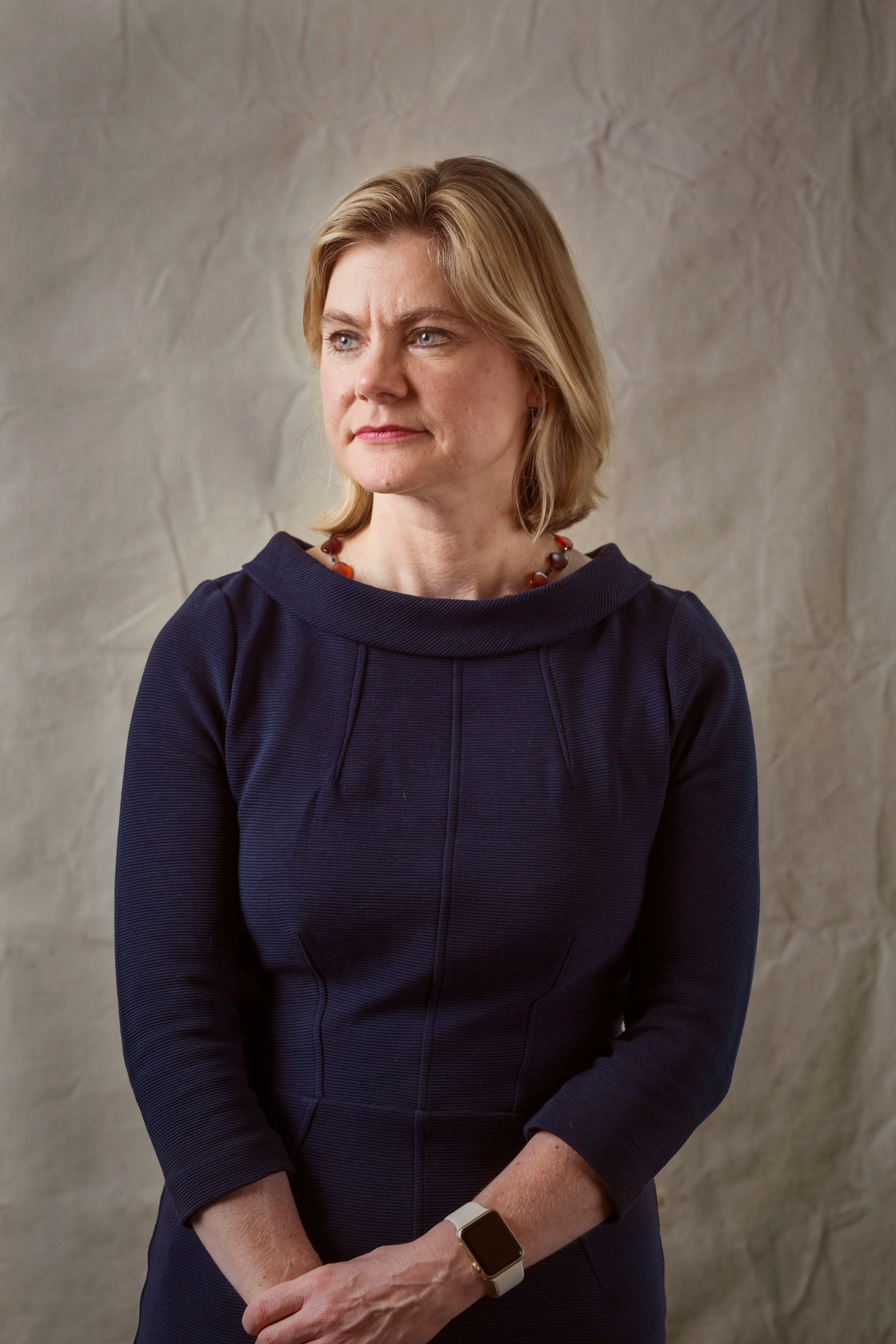 "I'd like to think that our society is improving hugely so that women have more confidence to talk about things that specifically affect their lives or are more pertinent to their lives.
"The trouble is, in all of that, whenever I start to get excited about that, I then get deeply depressed that in 2018 that we have events where young women are used as bait for men at dinners.
"We have another woman prime minister, but then we have nonsenses like that."
Soubry, who said she doesn't "do that style of gender politics where I think it's great that we have a woman PM at the moment", added: "I want a woman at any time and I want a woman to be there because she's good and she's brilliant and will do a good job."
Grant, who ran a law practice specialising in domestic violence before she was elected as an MP, didn't place herself among the new wave of actively feminist MPs, or as someone for whom womanhood was irrelevant to their work in parliament.
Nonetheless, Grant believed it was "vital" to have women in senior political roles for the next generation of would-be women MPs to see parliament as a place they belong.
As well as May, she pointed to Andrea Leadsom, as leader of the house, and Labour MP Yvette Cooper, who chairs the home affairs select committee, as key role models. "One of the ways that we are going to encourage more women into politics is seeing women in these high positions, doing very well, looking after everyone's interests."
Greening said that seeing the Queen and Thatcher as women holding the two most powerful positions in the country when she was younger had helped her believe she too could achieve success in politics.
"For me it was totally normal to have women running things – one was the monarch, one was running the country," she said. "I think it does leave an impression on a younger generation as to what's possible."
Greening hoped that women holding top office would soon become the "new norm".
"I'm really proud that my party has produced two female prime ministers, but actually it would be great to see the other parties having female leaders," she continued.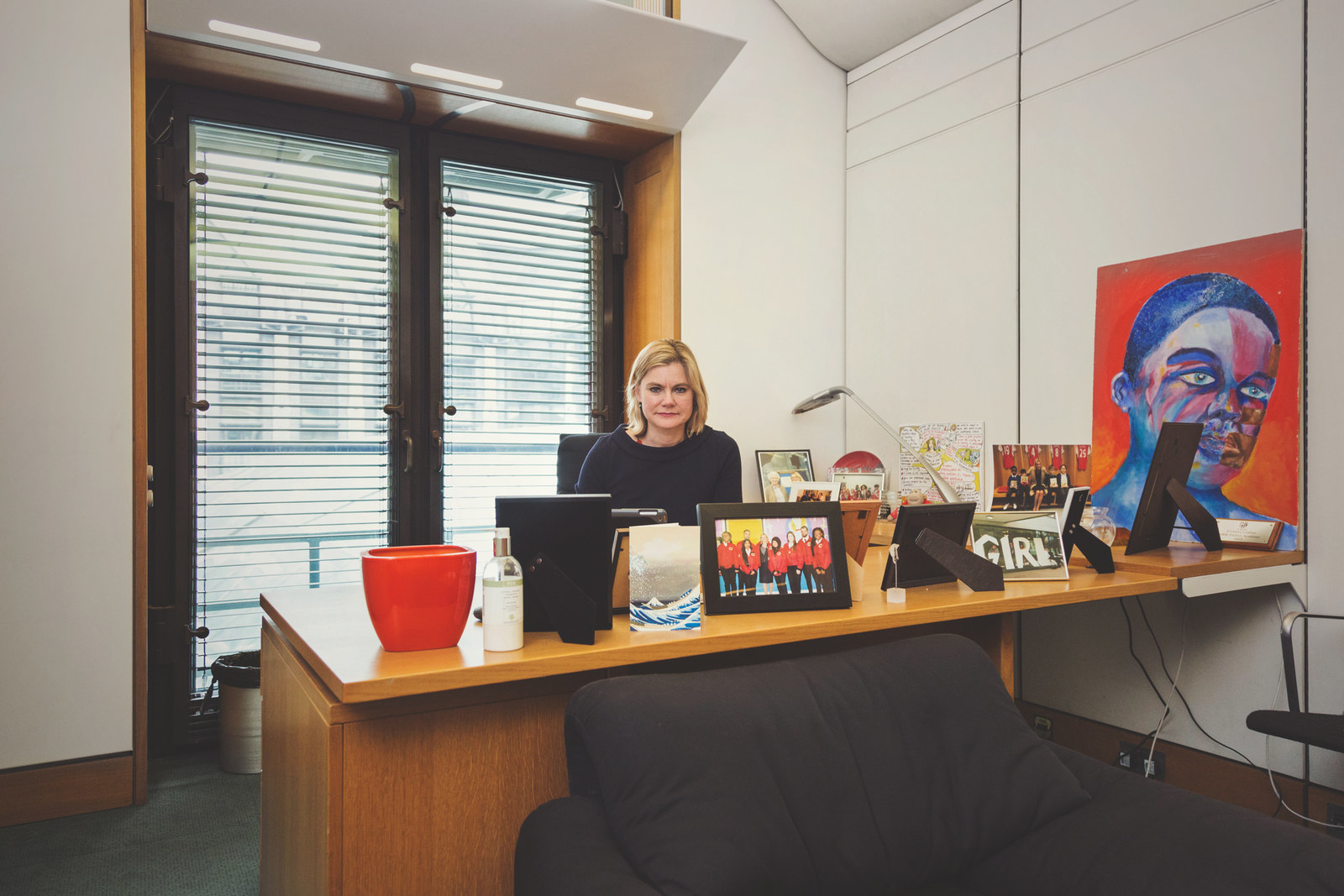 Greening, who says she is now focused on promoting social mobility, said she hoped young girls, particularly those from poorer backgrounds, wouldn't feel shut out of politics.
"All I would say to anyone reading these sorts of articles is I never planned to become an MP at all," she said. "In the end I did it because I'd got a lot more involved in my local community and thought I could hopefully make a difference."
"It's obviously hard, but it's a really rewarding job, and we do need more women in all parties running for parliament," Greening said. "So my advice is just give it a go because it's a really important role."