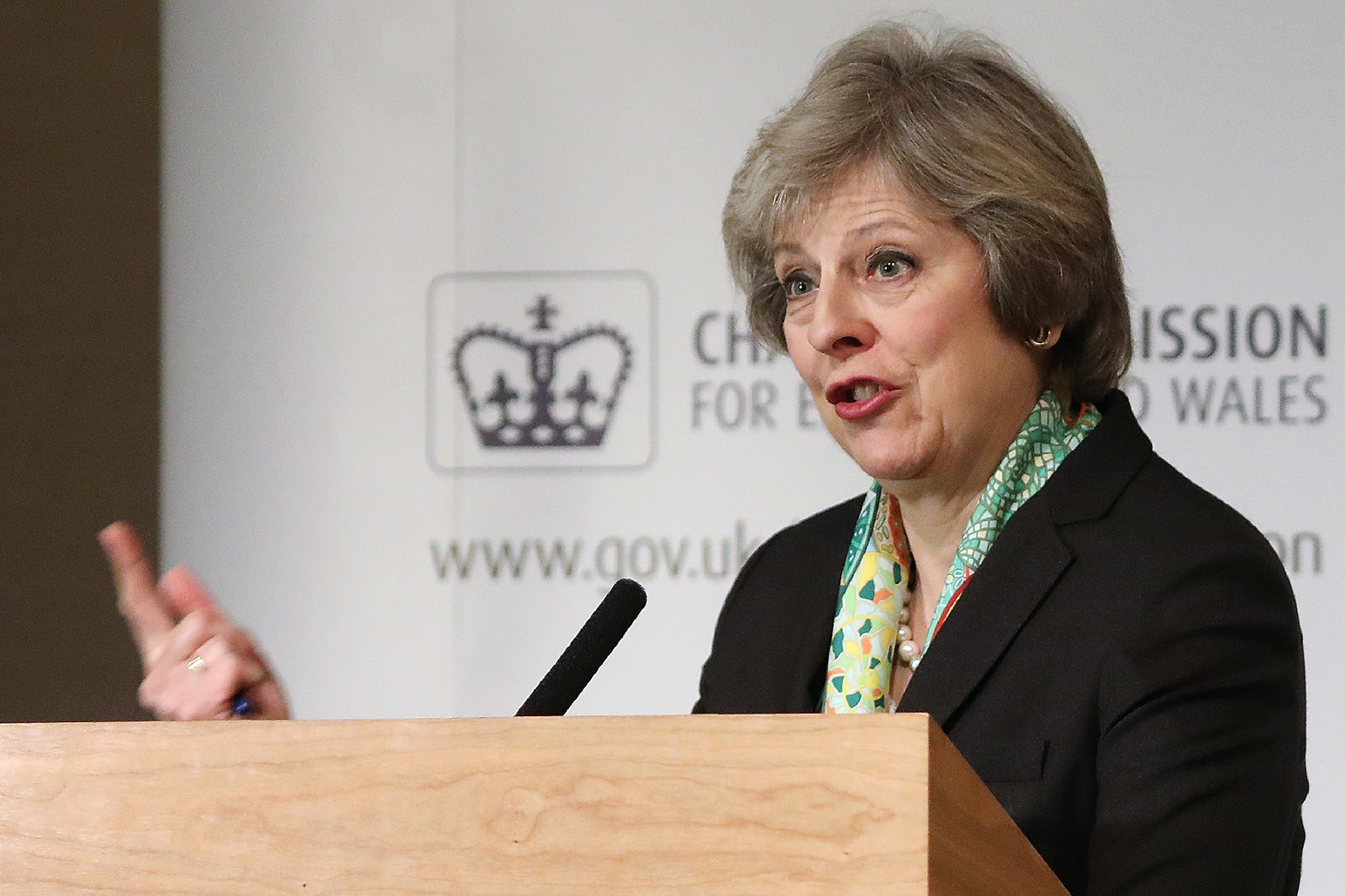 Leading mental health experts have welcomed Theresa May's promise to tackle issues around mental illness, but said the prime minister's pledges are meaningless without definitive action and adequate funding.
"You can't complain when a prime minister makes a point this early on in their career of focusing mental health, but having made this commitment, don't underestimate how much needs to be done and the price tag that comes with it," Paul Jenkins, vice chair of the Cavendish Square Group, a collection of London's NHS trusts responsible for mental health, told BuzzFeed News.
"You can't just deal with mental health by challenging stigma and attitudes," he said. "None of the words make any difference unless they're followed through by action, resources, and investment."

In her first speech of 2017 on Monday, May put mental health at the forefront of her overall pledge to tackle injustices in society, saying it was a "hidden injustice" that the issue had been "dangerously disregarded" in the past.
"I want us to employ the power of government as a force for good to transform the way we deal with mental health problems right across society, and at every stage of life," she said in her speech, which was delivered to the Charity Commission.
In particular, she pledged to focus efforts on young people, who are disproportionately affected by mental illness. This includes offering mental health first aid training to secondary schools, reviewing child and adolescent mental health services, and strengthening relationships between schools and NHS staff.
May also said there will be a review into how employers could support the mental health of their staff and an expansion of online symptom-checking services. An extra £15 million will be allocated to boosting community care. The announcement was supported by the mental health charity Mind, whose chief executive Paul Farmer said it was "important to see the prime minister talking about mental health", which he believes has been "neglected for decades".
However, Jonny Benjamin, who runs a mental health initiative in schools, told BuzzFeed News he found the announcement "bittersweet". While he welcomed May's keenness to shine a spotlight on issues around mental health, he questioned whether adequate action would be taken to fully tackle them.
"We've had reviews of young people's mental health services in the past, we know it's not working, it just feels like words," he said. "Doing reviews just feels like PR rather than taking action, which is a shame. You can already see that young people are struggling."

Benjamin worried that many wouldn't voluntarily take up the offer of mental health training, and that without services to support children for whom problems were identified, such training was of little use anyway.
"I go into schools, and in our workshops we do a lot to destigmatise and raise
awareness, but then if the services aren't in place when someone comes forward
and says they need help, then what's the point?" he asked.
"It is promising. But mental health services are at crisis point. There needs to be
more action. It comes down to funding, we all know that. Without funds, what
can we do?"
There was particular concern that even though the government has made bold promises around mental health before, in particular with former prime minister David Cameron's appointment of a mental health task force in 2015, many of the issues have actually got much worse in recent years.
A report by the Prince's Trust, released the same day as May's new mental health pledges, showed that 41% of people aged 16-25 surveyed felt more anxious than they did a year ago and 28% didn't feel in control of their own lives. Cuts to funding have also led to a significant reduction in the number of mental health staff and resources.
"Theresa May has made the same speech that David Cameron and Nick Clegg made when they were in government," Labour MP and former shadow mental health secretary Luciana Berger told BuzzFeed News. "It's welcome that the prime minister is addressing the issues of mental health, but where's the substance?"
Berger said the "negligible" amount of new funding for new mental health services meant nothing without addressing previous cuts.
"Whilst [May] calls for a focus on child and adolescent mental health, her government has cut Sure Starts, children's centres, youth services, school nurses, and child and adolescent mental health services," Berger said. "After the warm words, the crisis in mental health continues."
Jenkins said the £15 million of new funding announced by May today was just the "tip of the iceberg in terms of the funding pressures and gaps that still need
to be addressed".
While he believed that NHS trusts had seen some of the £1 billion investment that Cameron's government had promised to mental health services by 2020-21, it was difficult to know if enough of it was going to the right places, particularly at a time when acute services such as emergency care were in such crisis.
"This weekend more than ever we've seen the pressures on other bits of the NHS and the danger is that those issues are seen to trump the needs of mental health," Jenkins said. "Even if mental health funding isn't ring-fenced, there needs to be a lot of scrutiny to make sure that money which has been committed is being spent on mental health."
He added: "You can't just deal with mental health by challenging stigma and attitudes. The challenge is making sure that existing money that's been
promised gets to the front line."
Chris Ham, chief executive of The King's Fund, said the independent health think tank also welcomed the government's renewed mental health support, but reiterated it was essential that funding reached the front line, something which its recent analysis found has not always been the case.
"We also welcome [May's] recognition of the vital role of schools and businesses in promoting mental wellbeing," Ham said. "Our concern is how these ambitions will be achieved when public health, early years provision, and other social support services are seeing their budgets cut."
A spokesperson for mental health charity Rethink said it was "cautiously optimistic" about May's promises, but that it was essential that their impact was felt on the front line of services.
"We have seen what can be done when commitments are accompanied by practical action," said Brian Dow, director of external affairs at the charity, "such as the successful reduction in the number of people in a mental health crisis ending up in police cells. Sometimes that's about money and sometimes it's about the machinery to drive change.
"However, despite previous promising rhetoric, there is still a dearth of good-quality, local services for people with mental health problems. Commissioners should be listening and acting on these proposed reforms so that what happens on the front line more closely resembles commitment at the top."