The Department of Health and NHS England are facing questions over how many junior doctors are currently working on Saturdays and bank holidays after an Freedom of Information request revealed neither holds the information.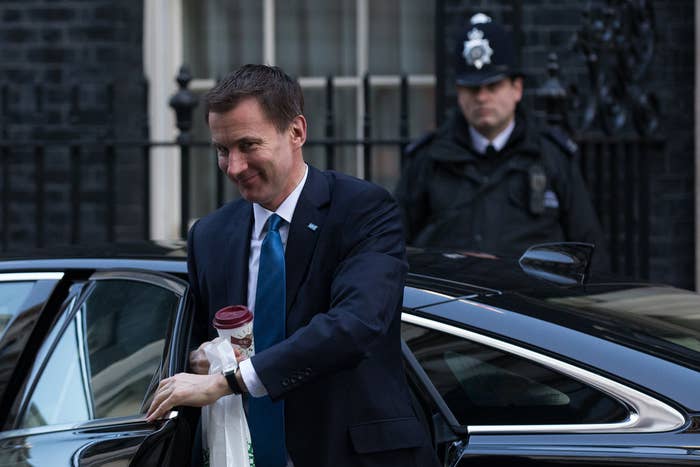 A key justification for the imposition of a new junior doctors contract is health secretary Jeremy Hunt's belief that hospitals need to be able to easily and cheaply schedule more junior doctors – doctors in the first 10 years of their practice – to work weekends.
A larger weekend workforce would allow the Conservative government to deliver its 2015 election manifesto pledge of creating a "truly seven-day NHS", Hunt has said.
Junior doctors, who are today staging the second day of a 48-hour strike in fierce opposition to the contract, have repeatedly said they already work seven days a week.
Now NHS England has admitted that it does not have any record of how many junior doctors are currently scheduled to work weekends.
An FOI request asking for typical Saturday and bank holiday staffing figures, submitted to NHS England by a junior doctor and passed to BuzzFeed News, revealed that the central office for the health service does not hold this information.
"NHS England does not collect figures for the number of junior doctors expected to work on a typical Saturday or Bank Holiday," the FOI response read.
When BuzzFeed News asked the Department of Health whether it holds data on weekend staffing levels for junior doctors, a spokesperson said that information is not held centrally there either.
"It is up to local hospitals to ensure they have the right staff, in the right place, at the right time," the DoH spokesperson said. "What works in one location won't be the same elsewhere and as hospitals look to deliver a truly seven day service that will change."
Asked whether the Department of Health had ever collated this information from local hospitals to back up Hunt's claims that more staffing at weekends was needed, the spokesperson did not respond.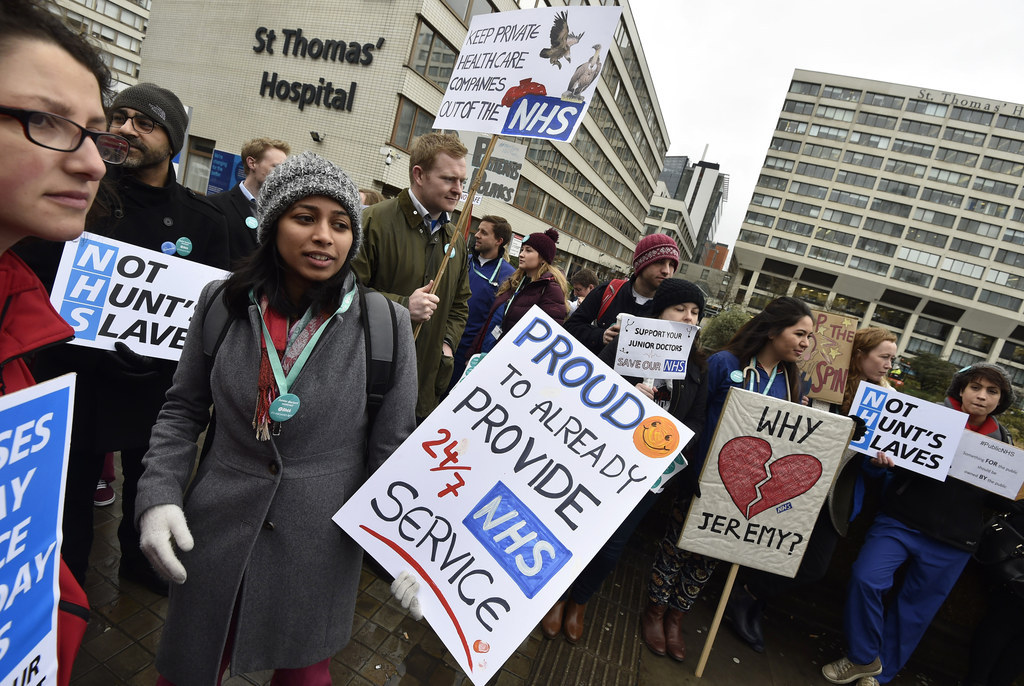 Hunt has insisted that the new junior doctors contract is vital to improving patient safety after a study by Professor Nick Freemantle, published in the British Medical Journal, found that 11,000 more patients a year died within 30 days of going into to hospital if they were admitted between Friday and Monday rather than any other day of the week.
Hunt has attributed this increase in mortality among patients admitted to hospital at weekends to lower junior doctor staffing on those days.
Freemantle, however has said that it is impossible to determine the exact cause in the increased number of weekend deaths, and pointed to the possibility that people are likely to be more ill if they enter hospital at a weekend and the fact that hospital support services may be depleted at weekends as other factors for consideration.
BMJ editor Dr Fiona Godlee has repeatedly accused Hunt of misusing Freemantle's study to serve his own purposes, and an investigation by the BBC recently revealed that when Hunt originally cited the data, it was unpublished and unverified.
"In doing so [Hunt] may have breached the ministerial code and certainly caused damaging confusion," Godlee said in a statement in March.
"Instead of working with doctors to achieve his stated aims, Hunt has pitted himself against them, characterising himself as a champion of the people despite the lack of a clear call from the public for a seven day service."
Dr Johann Malawana, chair of the British Medical Association's Junior Doctors Committee, said it was "unbelievable that despite continually undermining the hard work that junior doctors do and claiming that increased weekend staffing is vital for the introduction of more seven-day services, the government does not have any staffing figures to back this up."