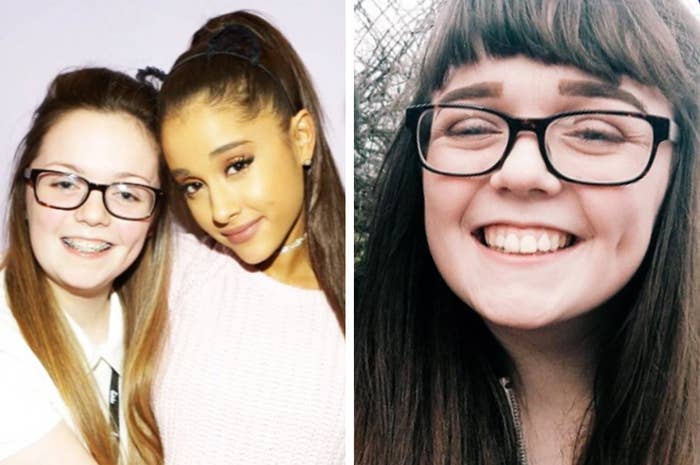 Georgina Callander, an 18-year-old student from Lancashire, is the first victim of the Manchester attack to be identified.
In a statement on Tuesday, Runshaw College in Leyland, where Callander was studying health and social care, confirmed she had died in the attack, saying: "Our deepest sympathies, thoughts and prayers go out to all of Georgina's family, friends, and all of those affected by this loss."
"We are offering all available support possible at this tragic time, including counselling with our dedicated student support team."

Callander died in hospital after being injured during an explosion at an Ariana Grande concert on Manchester on Monday night, a friend told the Evening Standard.
Before the concert on Monday, Callander tweeted at Ariana Grande that she was looking forward to the show.
Replies to the tweet are now filled with tributes.
Friends also shared messages of condolence. Sophie, who said Callander was her best friend, tweeted: "To my beautiful best friend I hope you rest in peace my darling I love you so much and will always miss you."
Liana, who tweeted a picture of herself alongside Callander, also shared a tribute. "Rest in peace Gina. I love you so incredibly much, you deserved the world & more. I'm so lucky to have met you and known you," she wrote.
Callander was a fan of the show Once Upon a Time and had tweeted pictures of herself meeting cast members.

Karen David, who stars in the show, reposted a picture of herself meeting Callander recently.
On Instagram, David wrote: "I'm deeply saddened to hear that this sweet, and beautiful lady, Georgina, who I had the pleasure of meeting and talking to for awhile, only a couple of weeks ago at #SBUK3 was one of the innocent victims in tonight's atrocity in Manchester.

"It's not fair, it's not right. It makes me so angry and it breaks my heart that such a young and promising life has been stolen away!"
She continued: "But I refuse to give in to hatred. I continue to choose love. I continue to choose unity because when we join together, we are strong! We will not be afraid.
"Dearest Georgina, may your kind soul rest in peace. Heaven has gained an angel...My thoughts and prayers are with you, your family, and your friends."
British actor Sean Maguire, also remembered meeting Callander recently.
Other teen stars who Callander had met also shared tributes. YouTuber Joe Sugg tweeted that he was "so sad to hear about this" along with a picture of himself meeting Callander.
YouTubers Luke Cutforth and Doddleoddle set up a GoFundMe Page to raise money for Callander's family to use towards funeral costs that had raised almost £1000 within one hour.
"We would like to raise some money for Georgina Callander's family to help towards the funeral and memorial costs, and to give them time to grieve," they wrote. "Rest in Peace."
On Twitter, Doddleoddle added: "although we didn't know Gina, we have an audience and we'd like to help somehow."
Abby Tomlinson, who started Ed Miliband fandom "The Milifandon" during the 2015 general election tweeted that she had been to high school with Callander and said that everyone she knew who knew her said she was "wonderful".
"I can't believe it.Utterly heartbreaking," she said. In a second tweet, she added: "I can't even begin to imagine what he and the rest of her family is going through."