The Conservatives' New Vice Chair For Women Wants Abortion To Remain A Criminal Act
Tory MP Maria Caulfield last year argued that decriminalising abortion could threaten the "dignity and rights of the unborn child".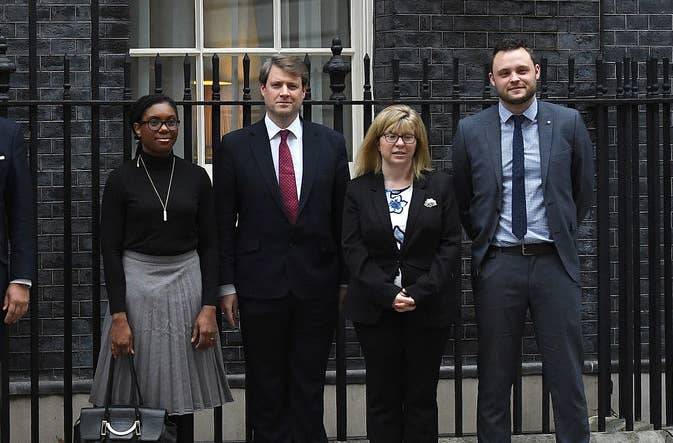 The Conservatives' new vice chair for women has vehemently opposed a reform that would see abortion taken out of criminal law.
In a debate about the issue last year, Maria Caulfield, Conservative MP for Lewes, who was appointed to the position during Monday's cabinet reshuffle, told the Commons: "I, and many colleagues who share my views, will not be silenced as we seek to be a voice for the voiceless, and as we argue for more modern and humane abortion law that upholds not only the dignity and rights of women but the dignity and rights of the unborn child."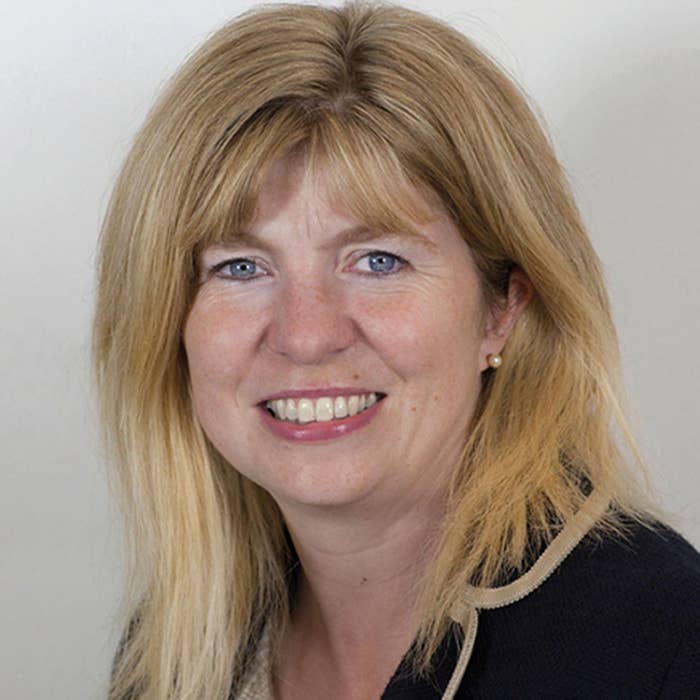 Caulfield's role will be instrumental in shaping Conservative policy that affects women and has already provoked concern from abortion rights campaigners.
Last March, during a reading of Labour MP Diana Johnson's 10-minute rule bill on the decriminalisation of abortion, Caulfield spoke extensively in opposition to the bill.
The Abortion Act 1967 considers the termination of pregnancy to be a criminal act, but a woman is exempt from prosecution if two doctors agree the pregnancy would pose physical or mental harm to her, or that the foetus would not survive pregnancy or would be born with significant birth defects.
During the debate, Caulfield argued that decriminalising abortion "would embolden those men who pressurise women into abortions that they do not wish to have".

She added: "Whether it is a controlling relationship or wider communal discrimination and pressure that tell a woman that she must abort a child because it is a girl, because it has Down's syndrome or because it has a disability, the bill would make such women more vulnerable."
Campaigners, including Johnson, have sought to remove the procedure from criminal law in order to allow women, many of whom struggle to access abortion services, greater freedom when choosing whether or not to continue a pregnancy.
"I am very disappointed that the PM has appointed Maria Caulfield to the role of vice chair of the Conservative party with responsibility for women," Johnson told BuzzFeed News. "This role should be held by someone promoting the equality of women and ensuring the laws parliament enacts do not discriminate against women.

"It is particularly concerning that last year Ms Caulfield spoke strongly against my proposal to update the 1967 Abortion Act to ensure that a Victorian criminal law no longer covered women seeking abortion – despite strong support from the RCOG, BMA, and RCM [Royal College of Obstetricians and Gynaecologists, British Medical Association, and Royal College of Midwives]."
Labour MP Jess Phillips, who also supports the decriminalisation of abortion, told us Caulfield was "no feminist".

"Her opposition to Diana Johnson's abortion decriminalisation bill showed this up clearly," she said. "This raft of new vice chairs is an attempt by the Conservatives not to look out of date or out of touch.

"Giving a vocally anti-choice MP a role to connect with women in the UK shows just how out of touch they are."

Last year research published in the journal Contraception attributed an increase in the number of women illegally buying abortion pills online to difficulties in making the multiple trips to a clinic required for abortion. In response, the Scottish government recently relicensed Misoprostol, the drug used in medical abortion, so that women could take it at home. In England and Wales it is only legal to take the drug for an abortion on licensed premises.
Medical bodies including the BMA and the RCOG support the decriminalisation of abortion.

Katherine O'Brien, head of media and policy research at the British Pregnancy Advisory Service, said: "We are shocked that the Conservative party has decided to appoint as their vice chair for women an MP who supports the criminalisation of women who end their own pregnancies.
"It is profoundly disappointing that the Conservative party did not think that a better choice for vice chair for women would be someone willing and able to speak up for the 1 in 3 women who will have an abortion in their lifetime."
BuzzFeed News has contacted the Conservatives for comment.