All twelve boys and their soccer coach have been safely freed from a 6-mile-long cave where they have been trapped since the 23 June.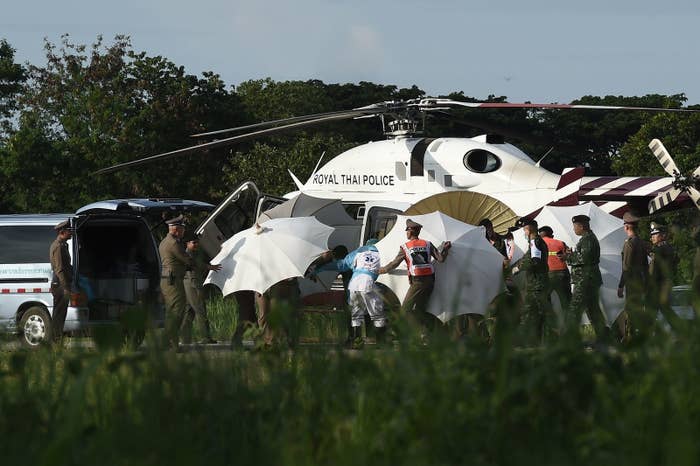 The rescue mission, which was undertaken in three stages, was completed on Tuesday.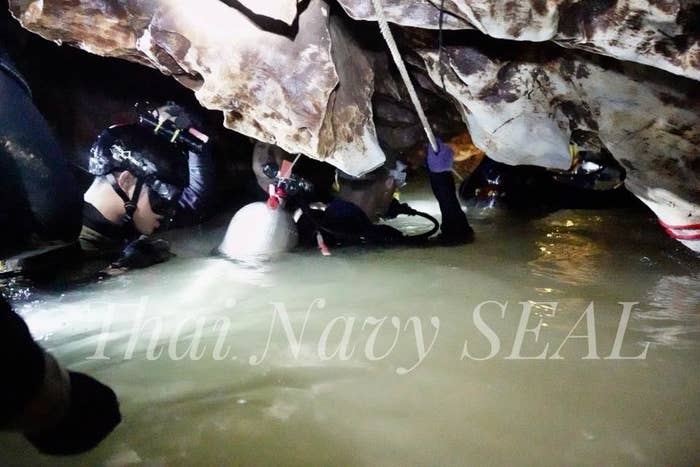 Rescue workers began a Herculean operation on Sunday to try to free 12 boys and their soccer coach who have been trapped for two weeks in the 6-mile-long cave in Thailand.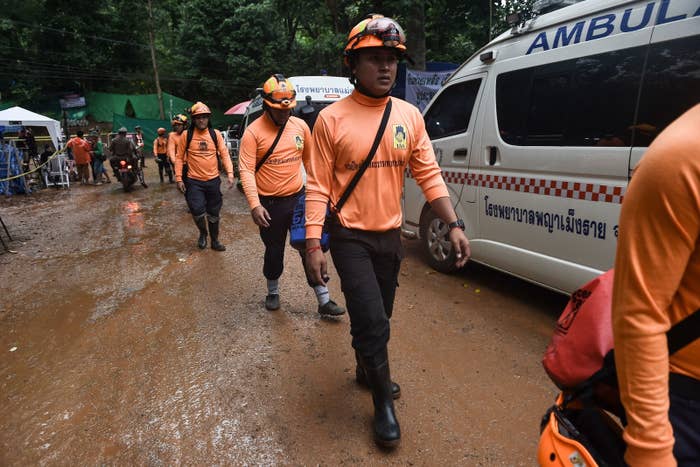 As the first stage of the rescue operation drew to a close late Sunday night, four of the boys had been brought out of the cave alive.
The operation to rescue the remaining eight boys and their coach will resume on Monday.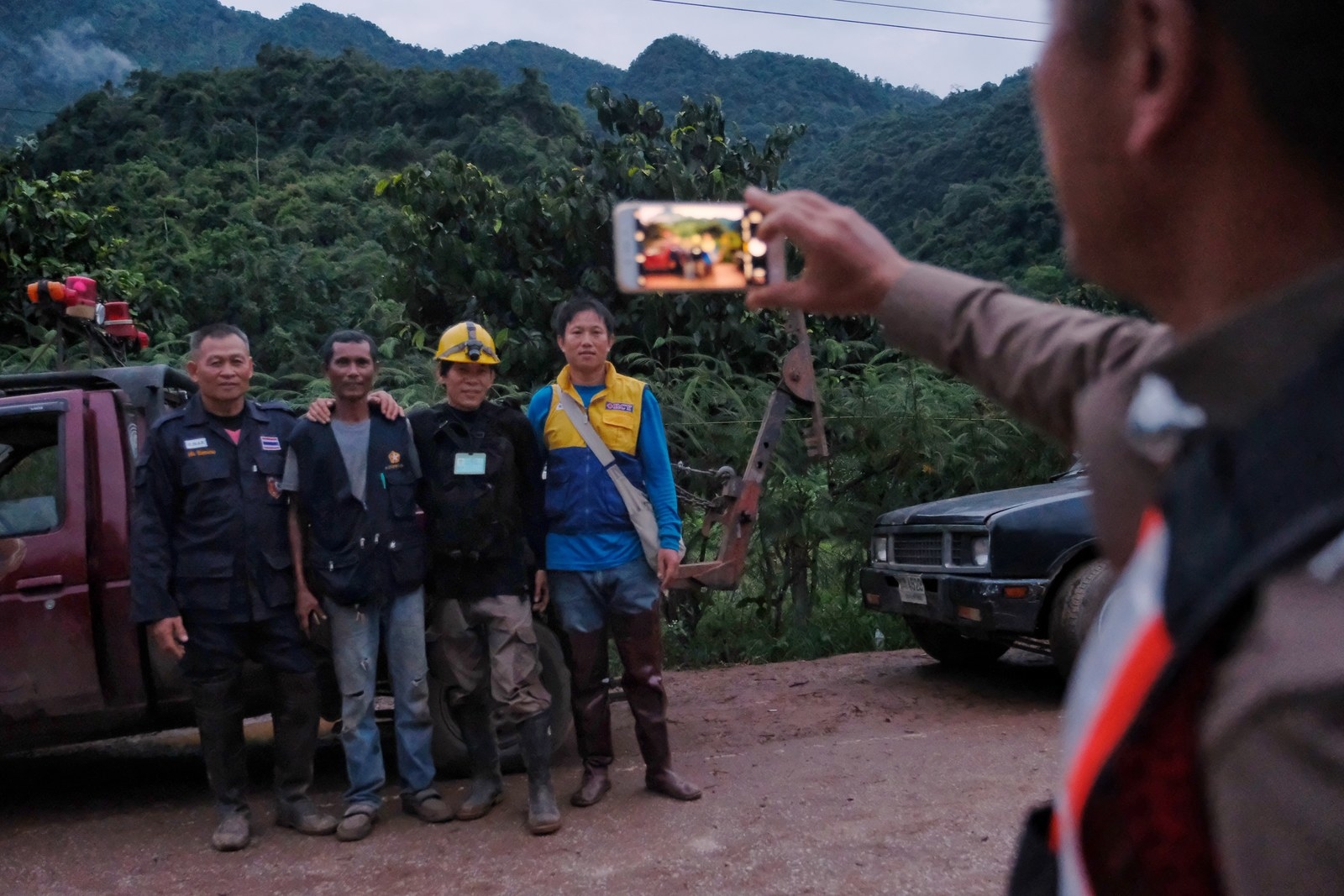 Oxygen supplies will need to be replenished before the operation can continue.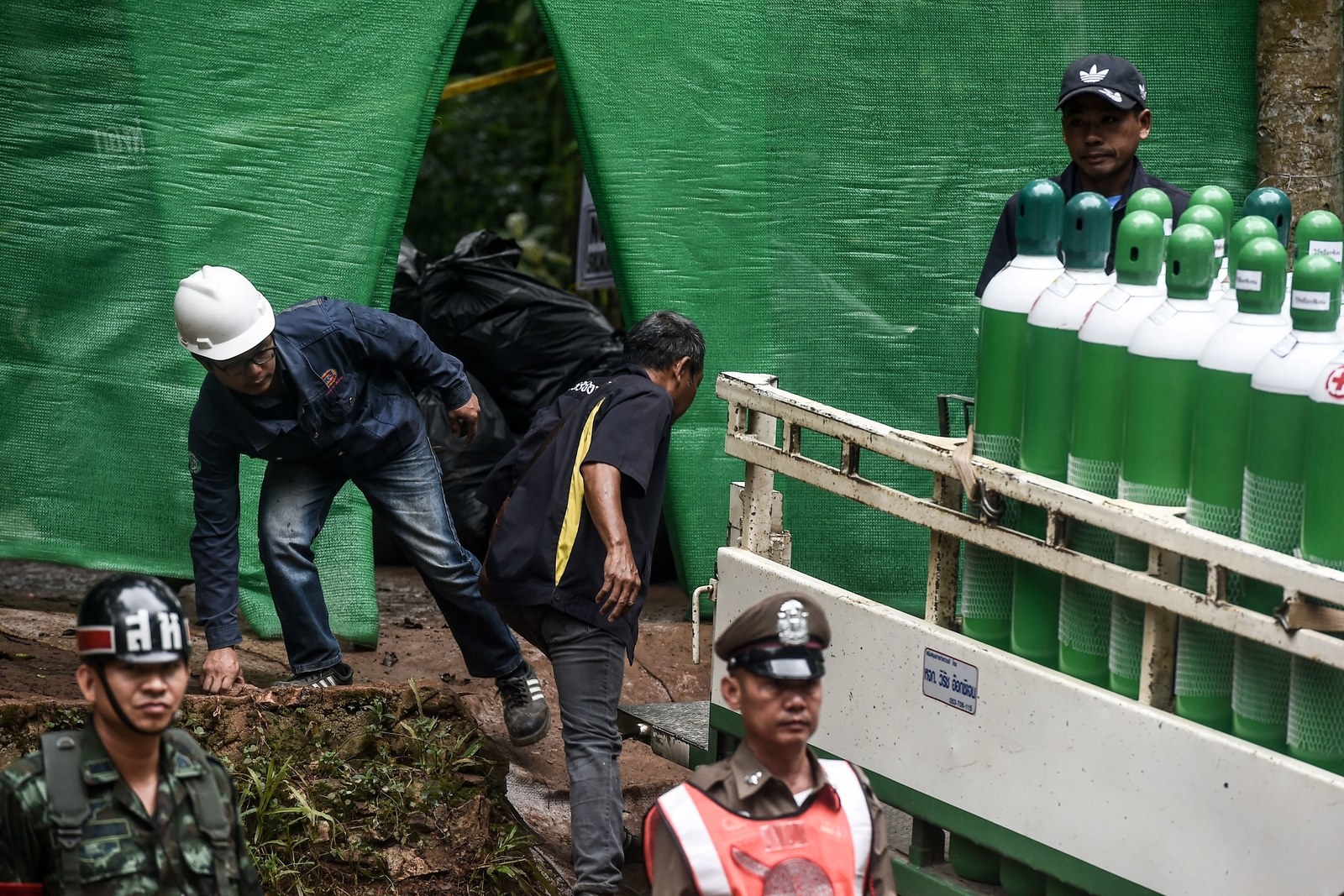 The rescued boys were driven away from the scene in ambulances and taken to the hospital, where they will be evaluated and possibly treated.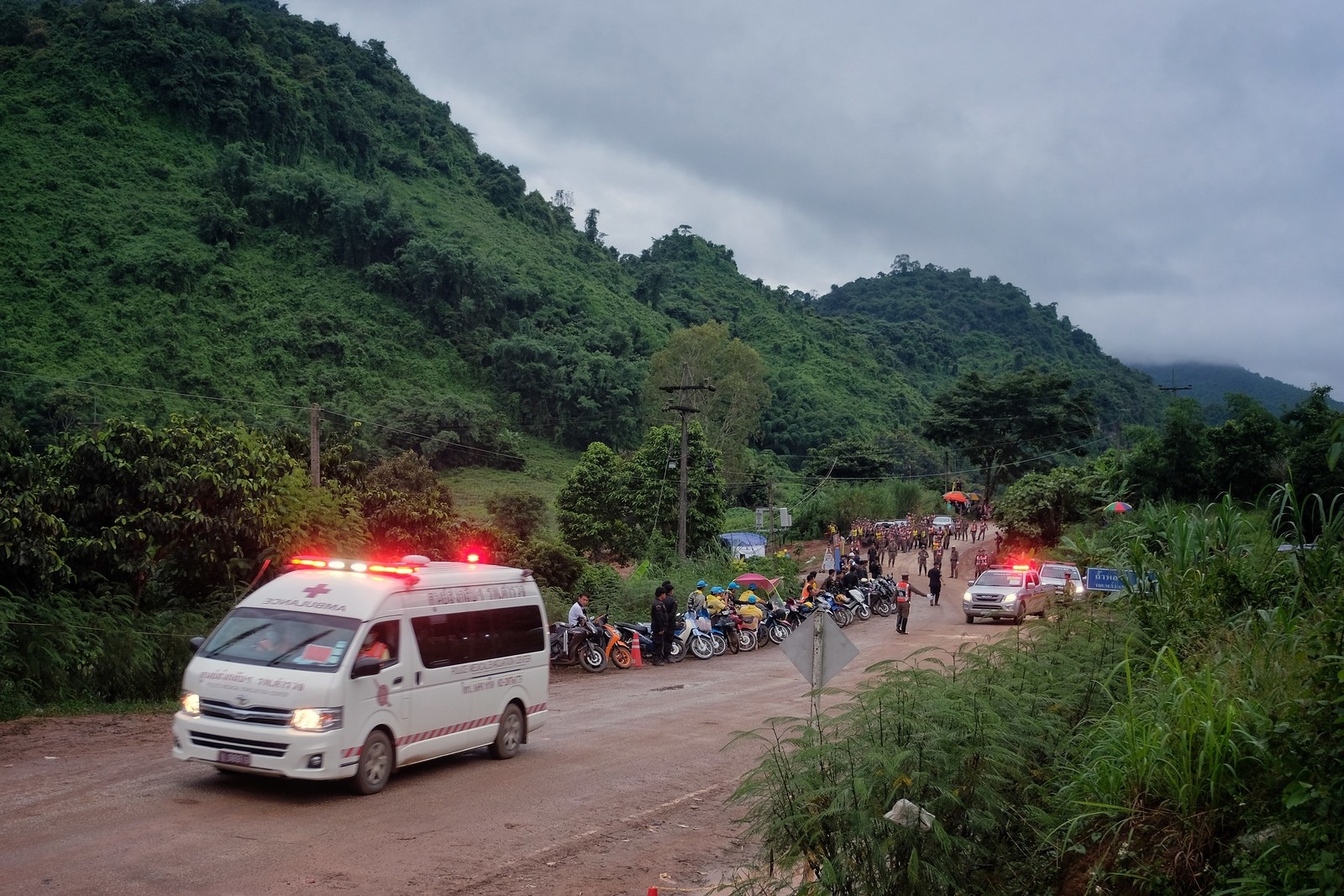 The group went missing on June 23 and was found alive by divers July 2 on a small ledge above the water in a section of the 6-mile-long Tham Luang Nang Non cave complex.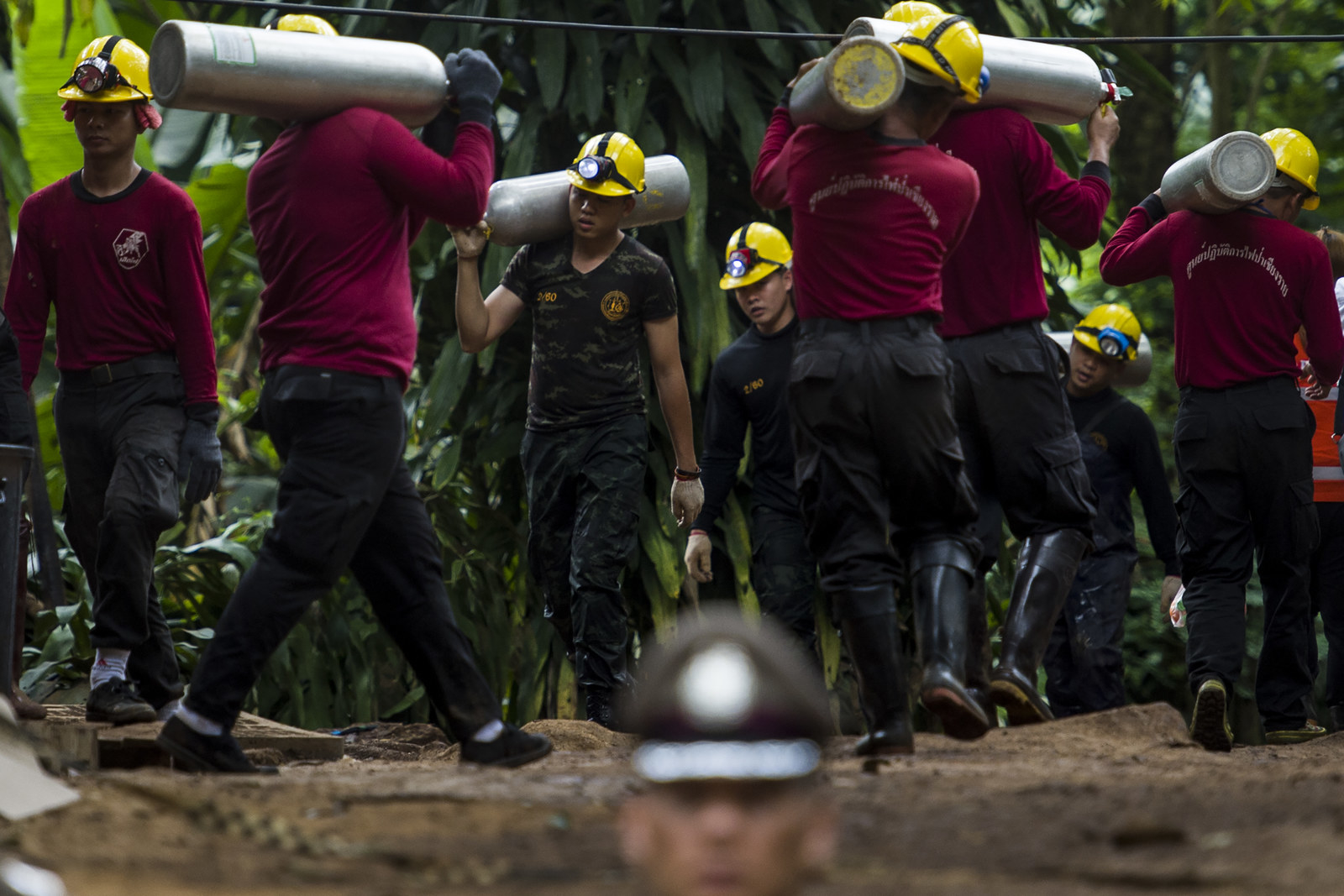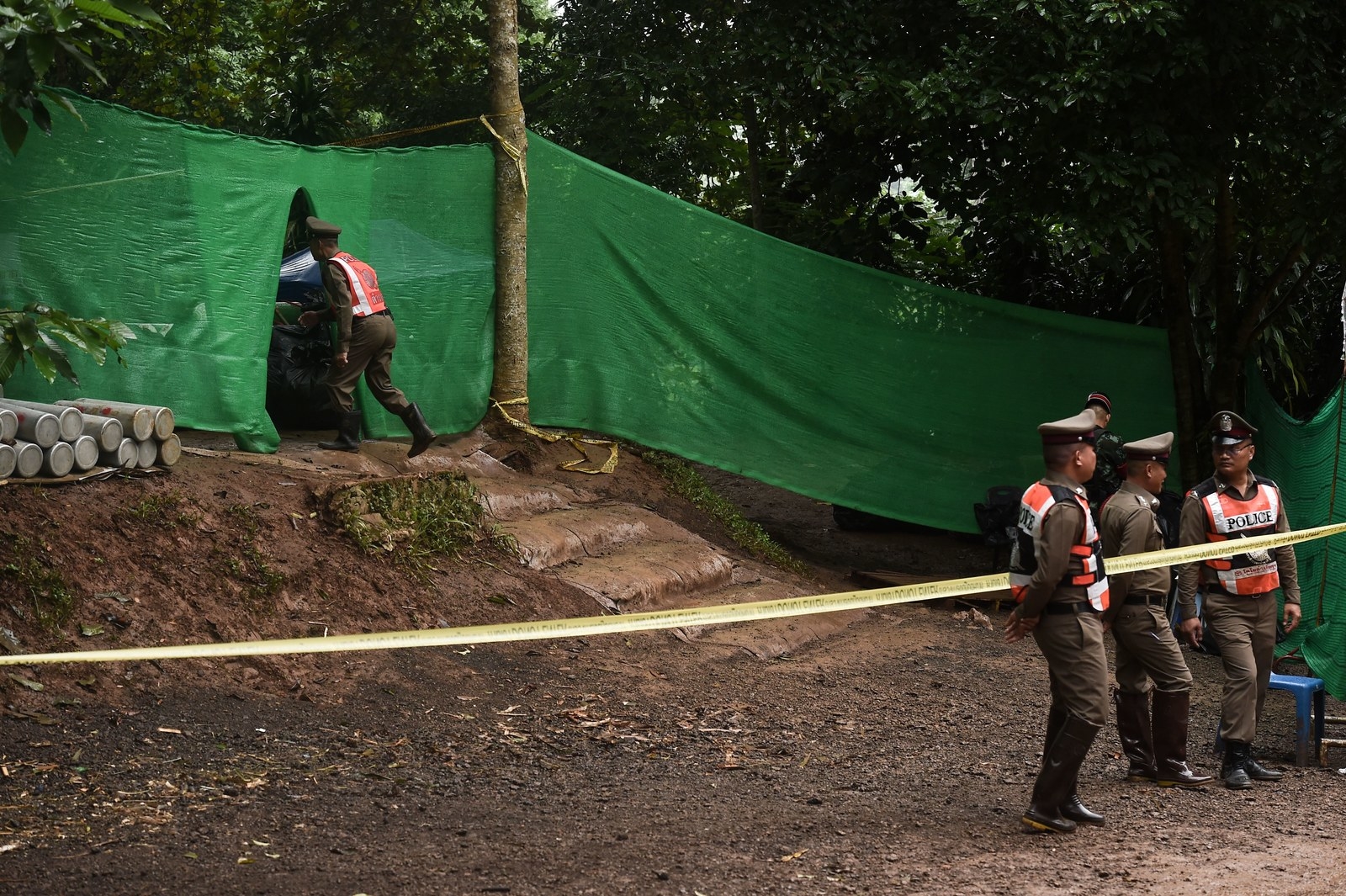 So far, 18 divers have entered the cave. Two expert divers have accompanied each boy out of the cave. They will have to walk along a stretch of the cave, guided by a rope.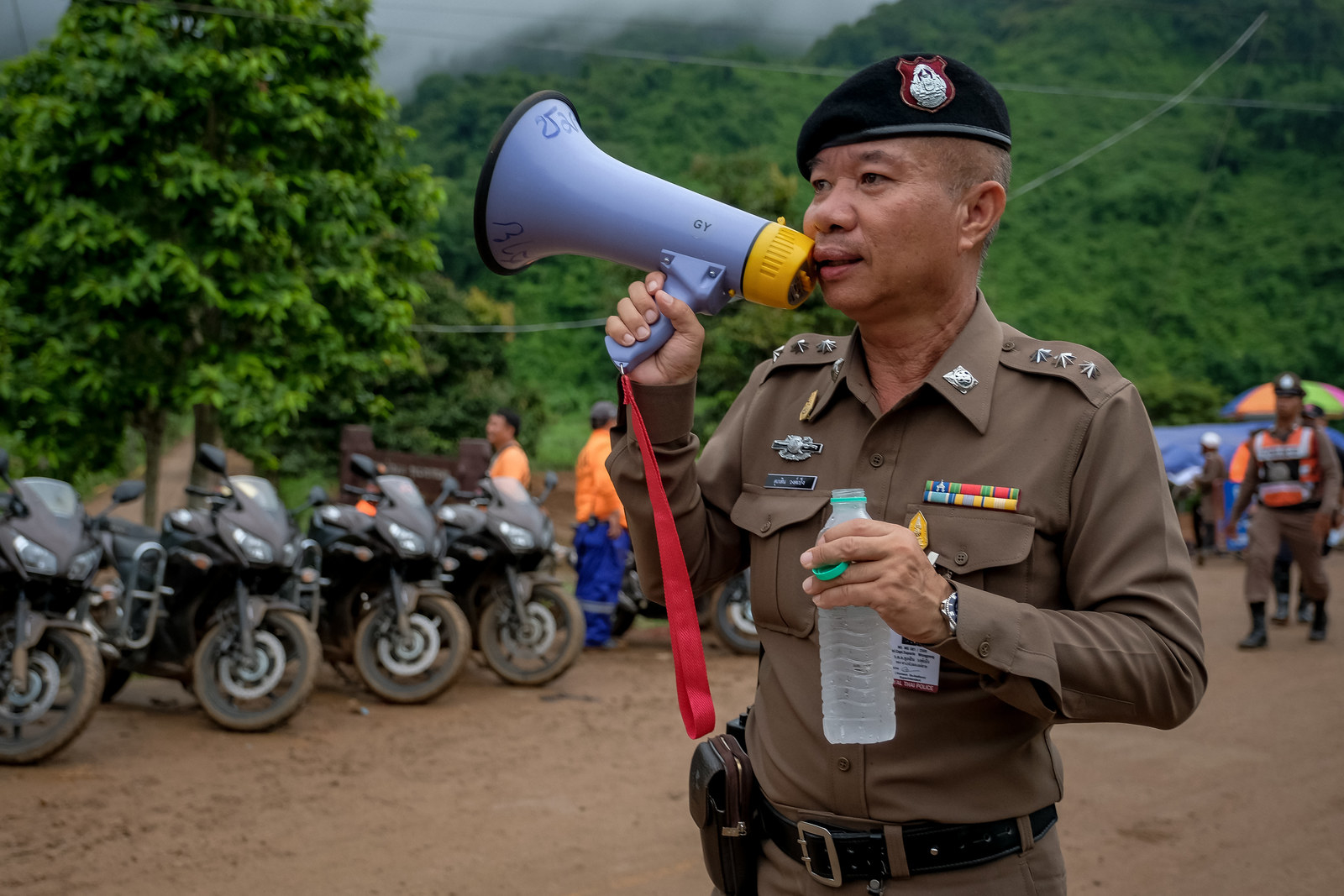 Some of the rescuers, pictured here, stopped for a rest.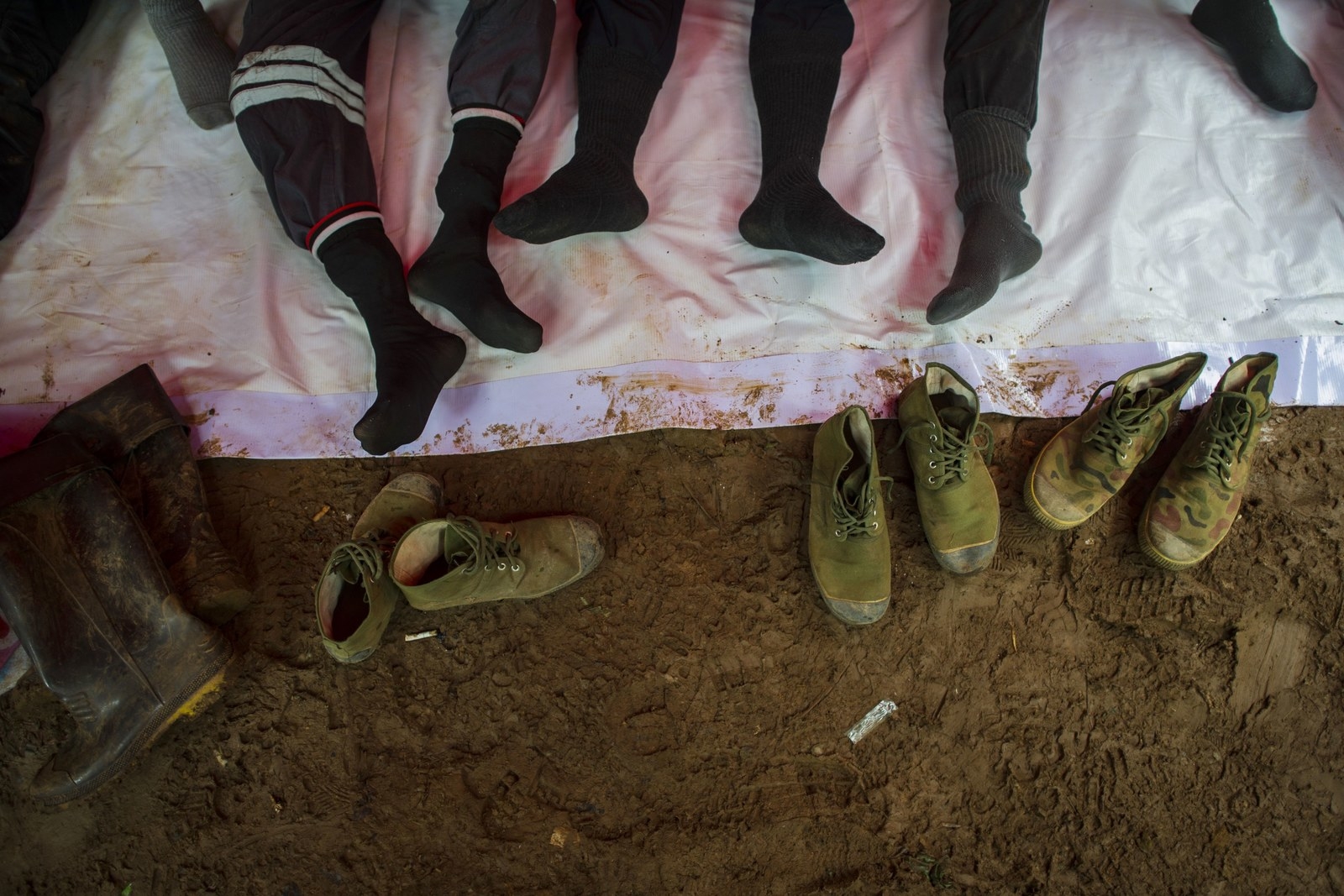 Many people gathered to watch as the rescued boys left the scene.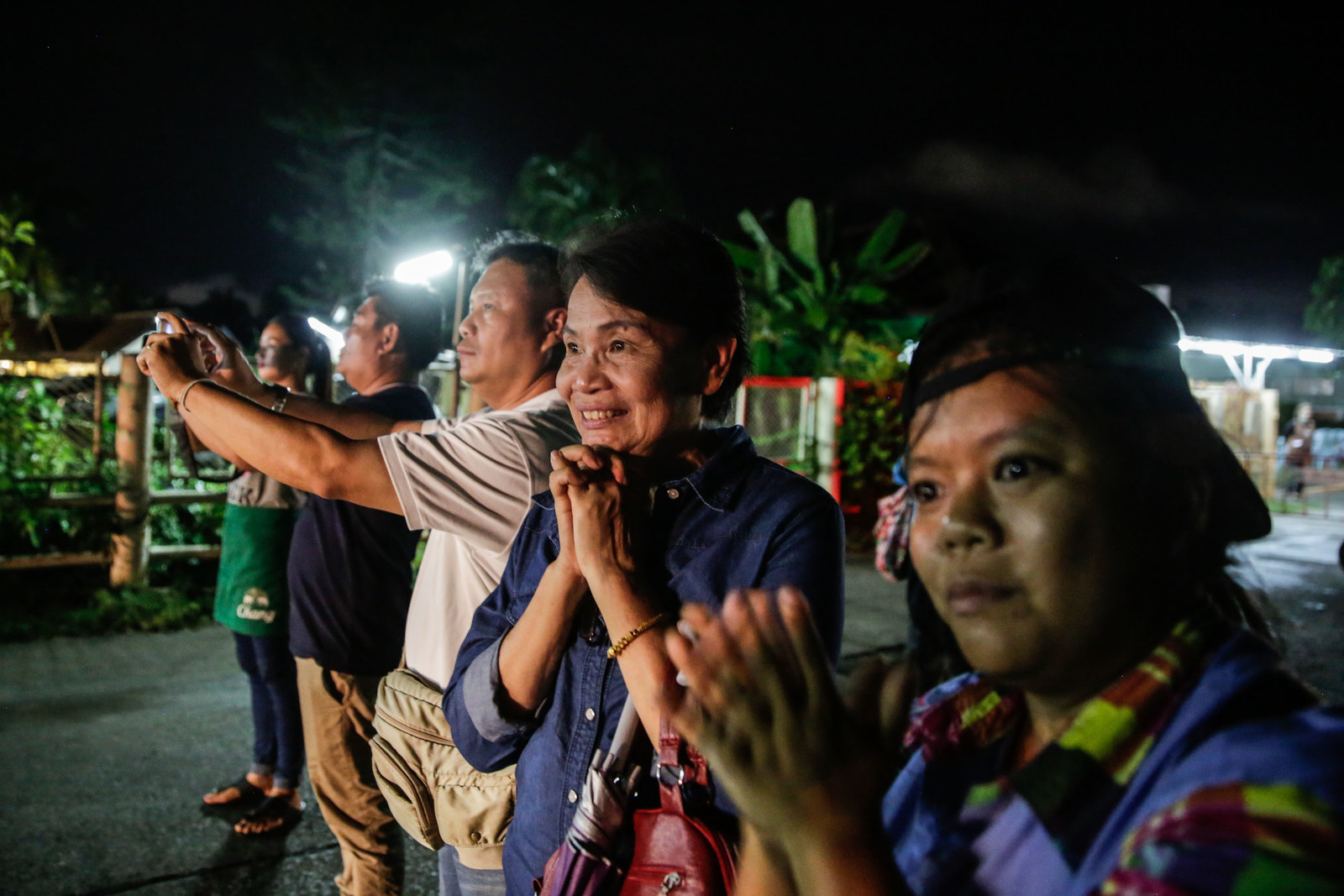 It had been thought that the rescue mission could take months. Though water levels in the cave have dropped, the journey remains dangerous even for experienced divers.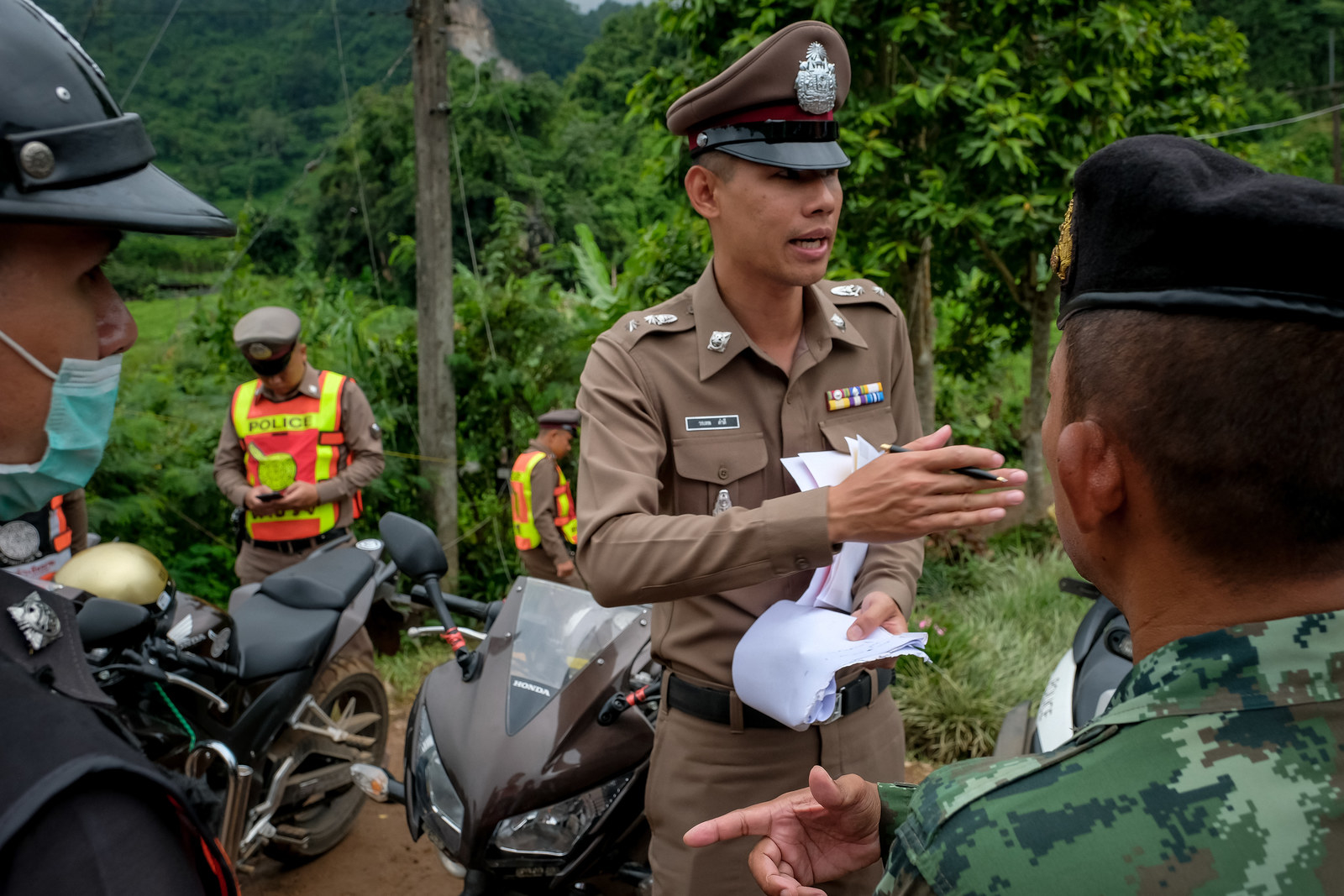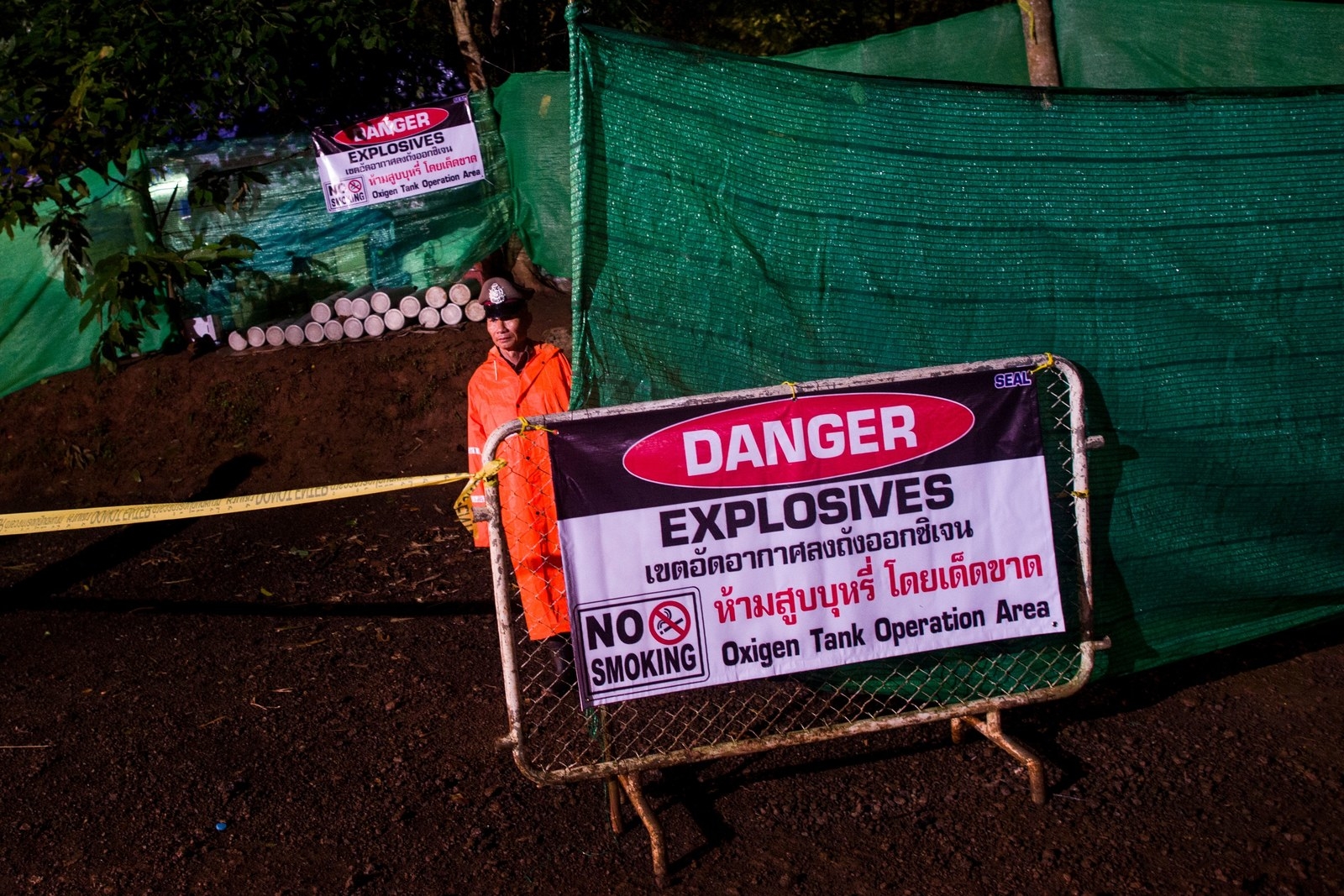 Medics are ready to attend to the boys when they emerge, before they are taken to the hospital.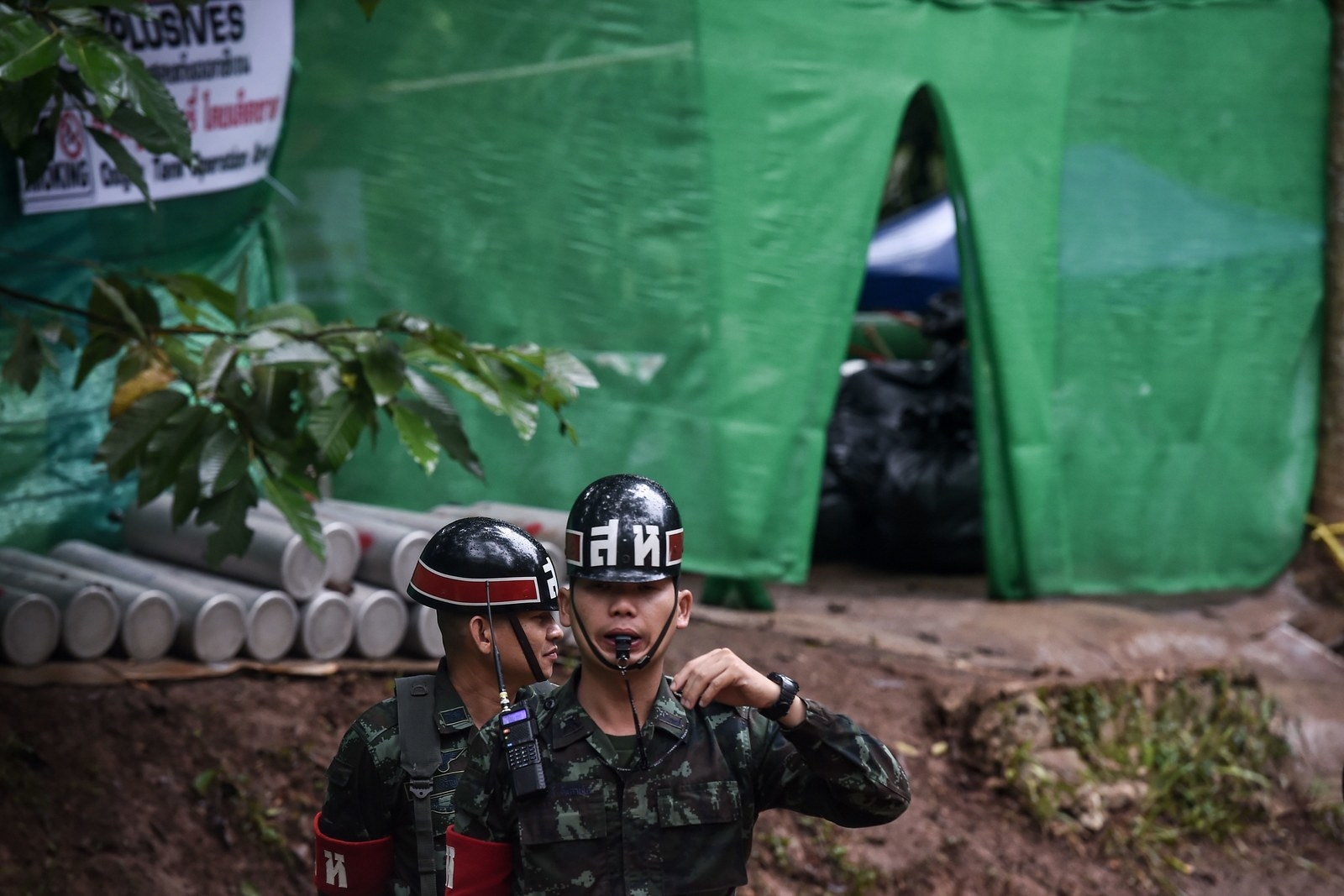 Without the extra oxygen that has been taken into the cave, oxygen levels in the cave are low.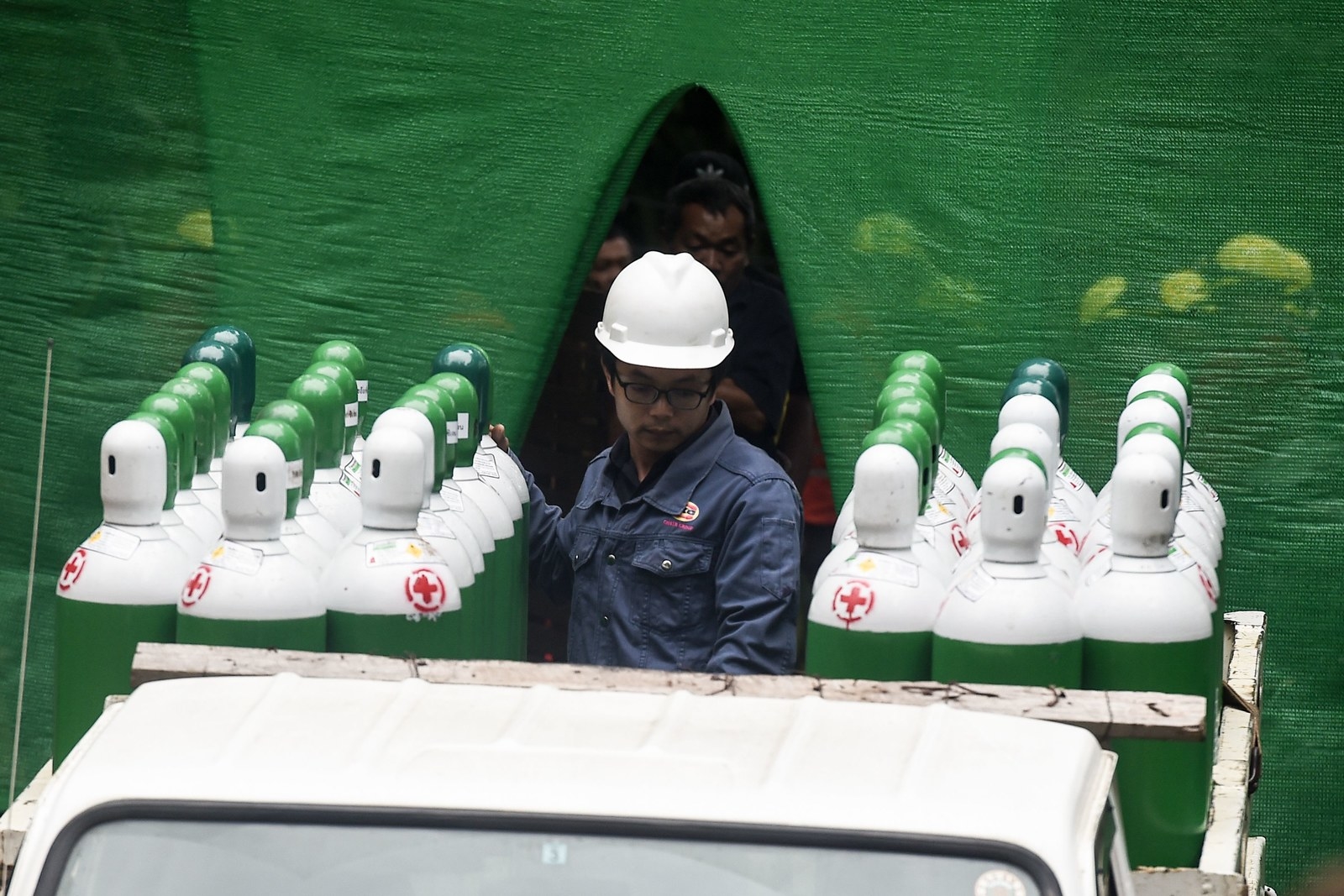 Journalists have been asked by authorities to leave the scene and a makeshift press tent has been set up nearby.