Tens Of Thousands Of People Marched In London To Oppose Brexit
"The referendum was a massive mistake for our country, and is a step in the wrong direction," a March for Europe organiser said.
Tens of thousands of Remain supporters gathered in London for the March for Europe on Saturday, to protest last week's EU referendum result in which 52% voted in favour of Brexit.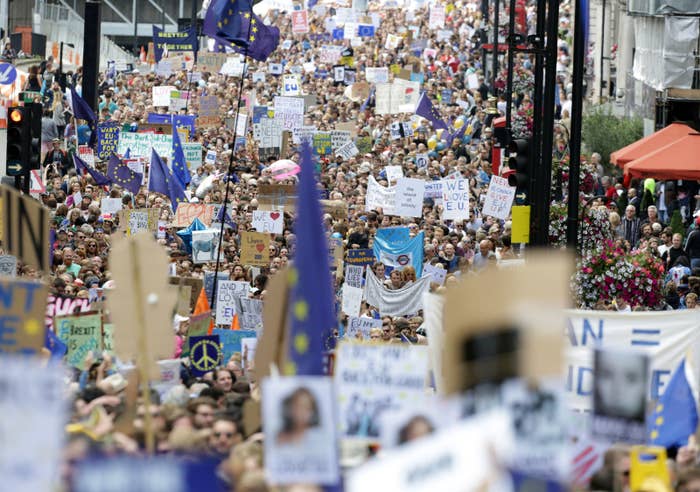 It was estimated that up to 50,000 people joined the march from Park Lane to Parliament Square, many dressed in the blue and gold of the European Union flag.
"We call for an end to political indecision about Britain's future," a Facebook event page for the march read. "We want our elected representatives to outline what our future is in Europe, to be transparent about how our country can thrive in troubling times."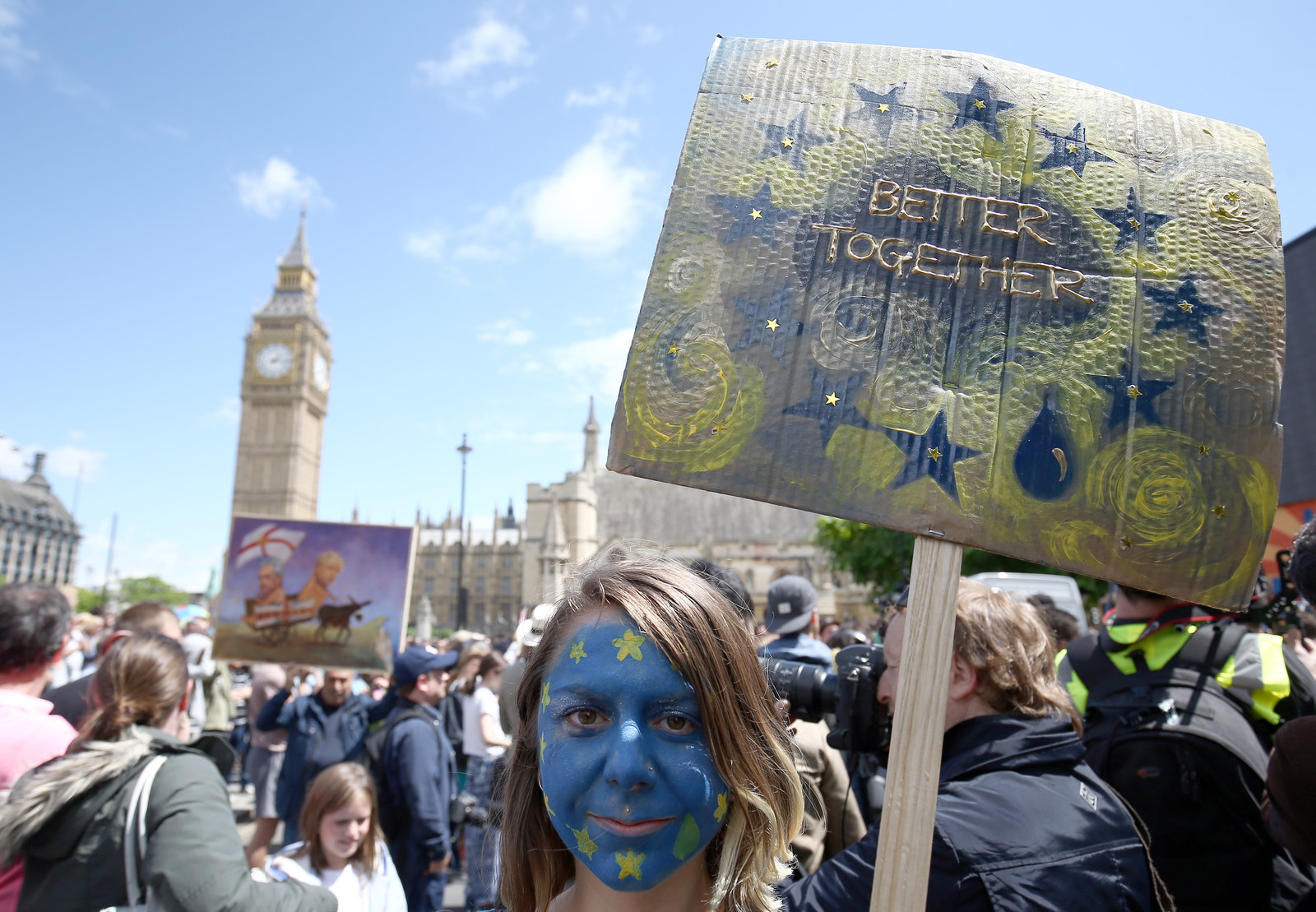 During a tumultuous week for Britain following last Friday's result, including a huge increase in racist attacks, many have questioned the legitimacy of the campaigns, both Leave and Remain, on which the referendum was fought.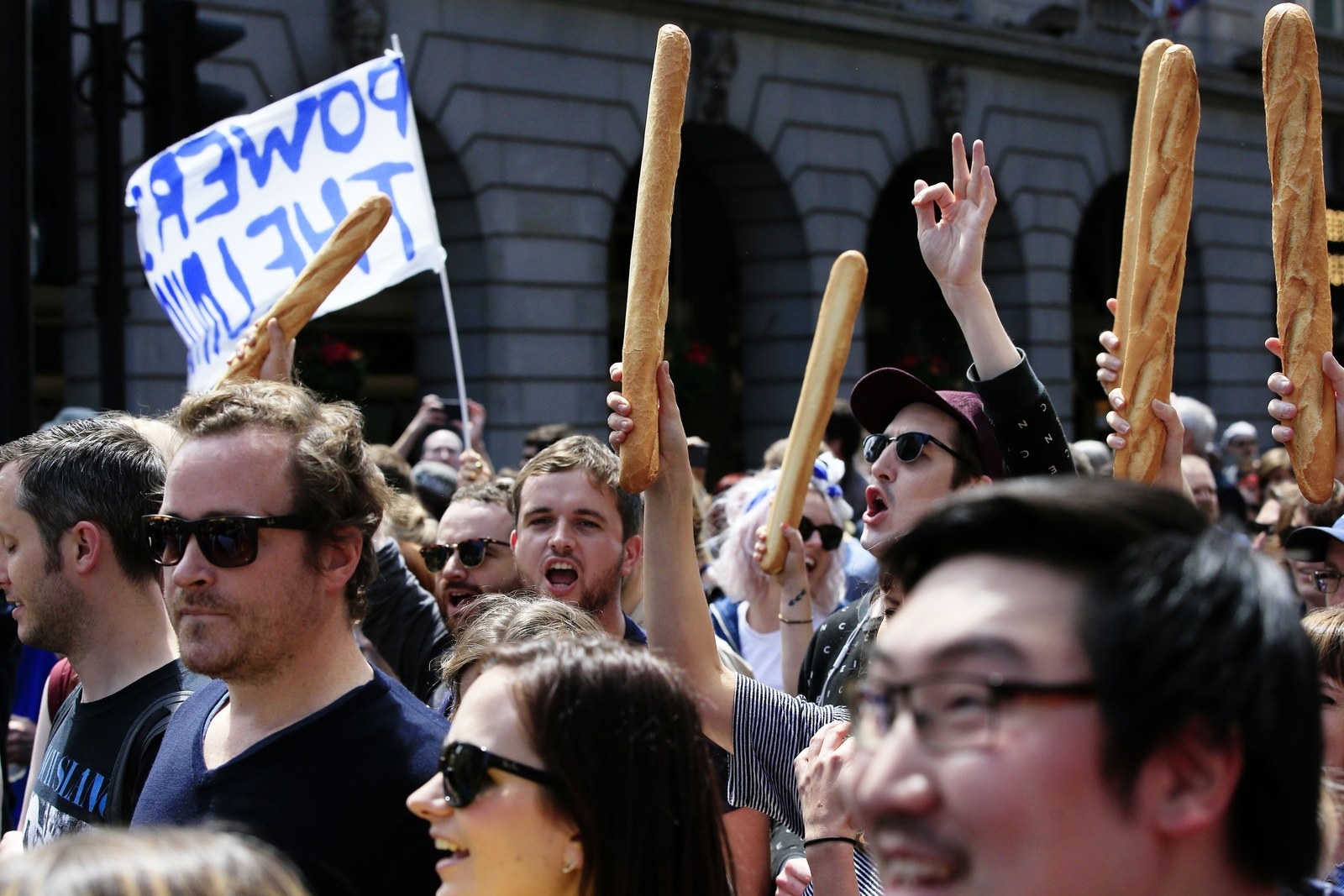 Keiran MacDermott, one of the protest's organisers, has said that one of the march's aims was to call on the government to delay the triggering of Article 50 – the formal process that begins Brexit.
"The referendum was a massive mistake for our country and is a step in the wrong direction," MacDermott said in a statement.
"We started this initiative to demand this situation be reconsidered and the UK's relationship with the EU maintained," he said of Saturday's event.
"A good solution can and must be found."
Many believed that the margin on which the Leave campaign was won – 52% vs 48% – was not great enough to justify the huge impact leaving the EU could have on the UK.
Protesters chanted, "No more lies, no more hate, we are the 48," as they arrived in Parliament Square.
One protester, Ella, told BuzzFeed News that while she appreciated that many people would have had valid reasons to vote Leave, "Many reasons people have given have since been proven to be lies."
Most notable was the Leave campaign's claim that £350 million per week that was paid to the EU could be redirected to the NHS, a promise that has repeatedly been rowed back on in recent days.
Ella believed that the referendum was "not democratic if it was based on lies", and that a majority as small as 52% should not be able to "dictate what happens to the UK".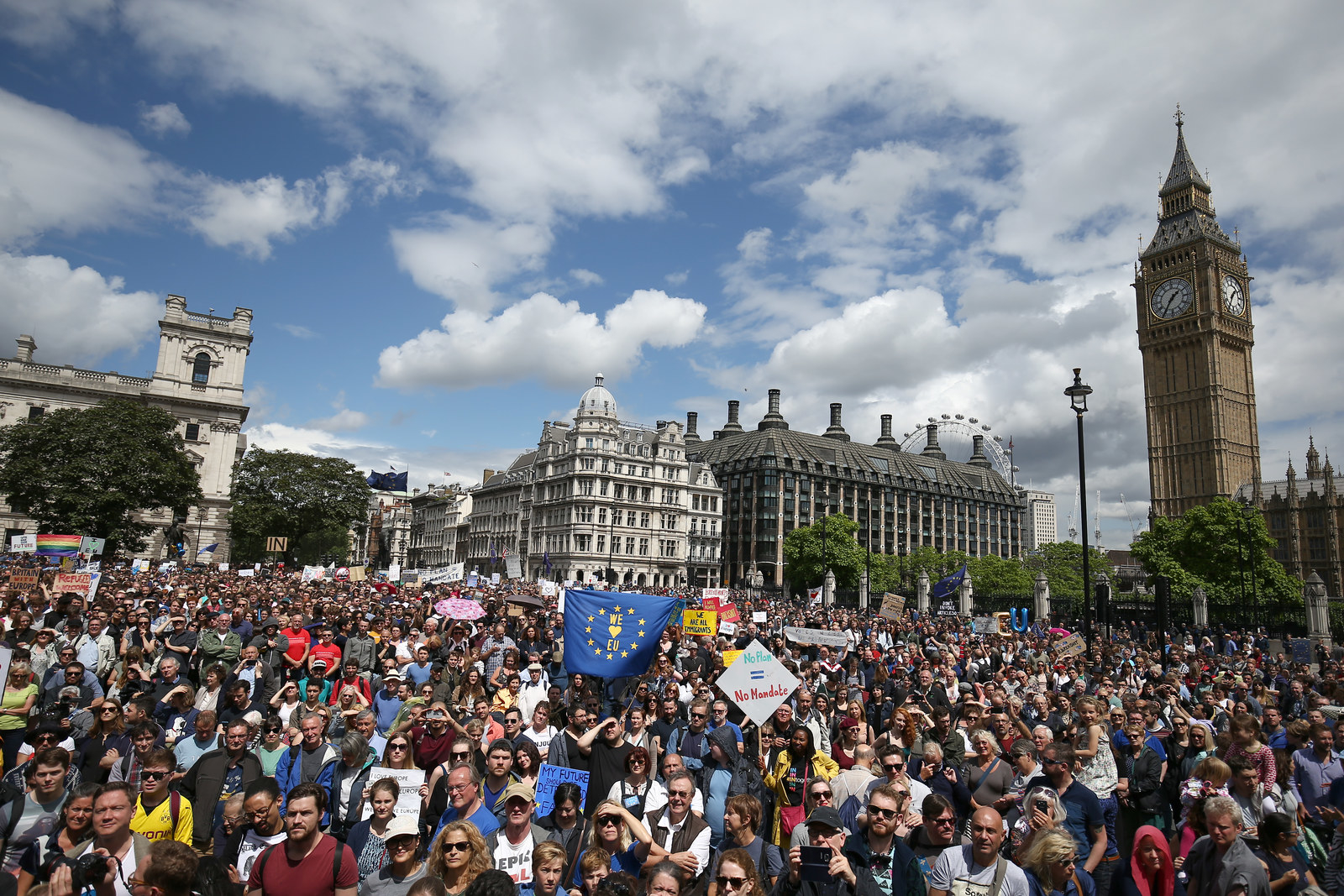 Chem, another marcher, also told us she felt the majority was "too slim" to justify such momentous change.
She hoped that the protest would provoke valuable discussion about Britain's future from all political parties in the coming weeks.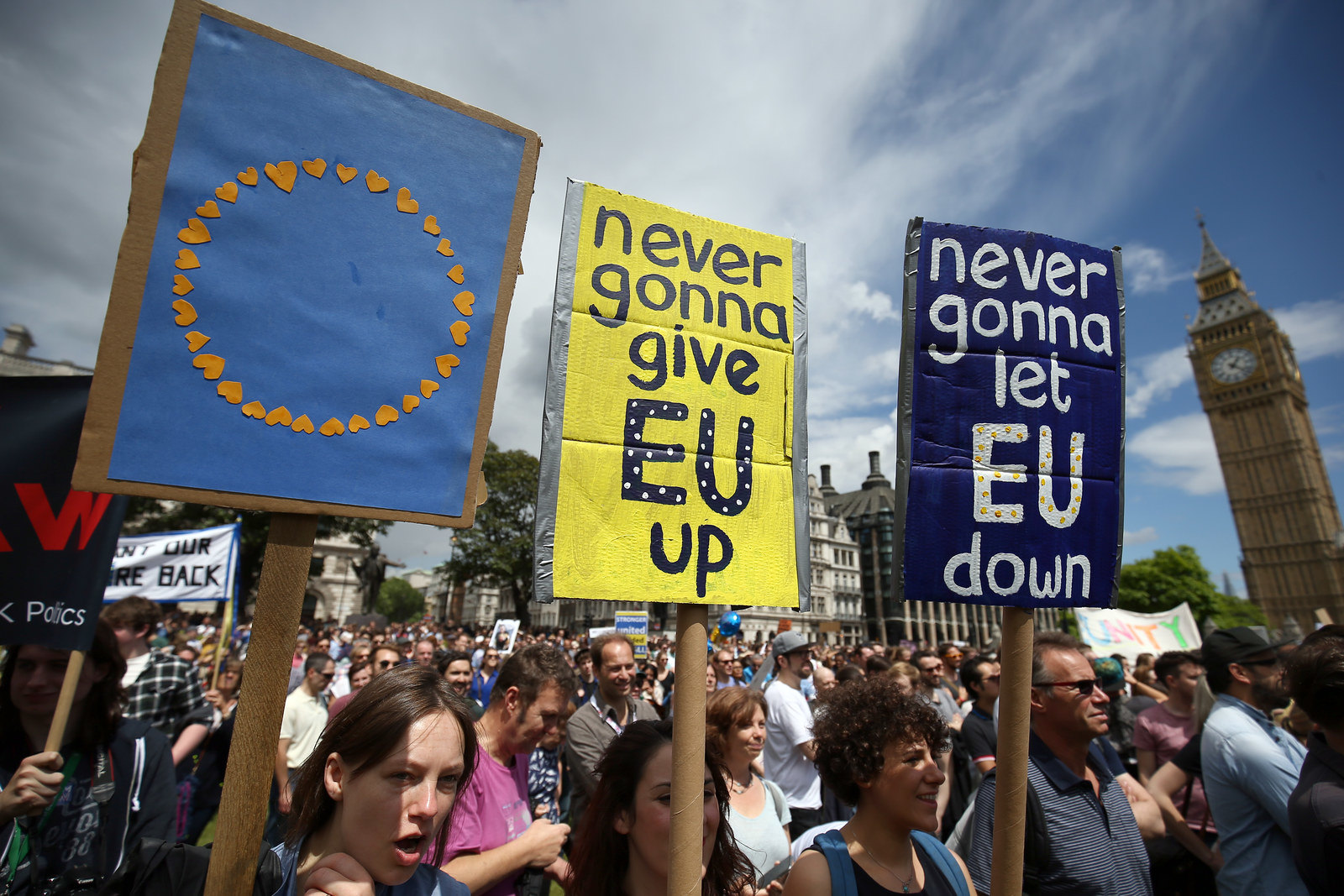 "I don't want an unelected [Michael] Gove or [Theresa] May to come and take the reins on this. That's not what we voted for," Chem told us.

"There is obviously no plan and we need a plan going forward. I understand there would be unrest if the result was simply cancelled, so let's have open discussion between the two camps."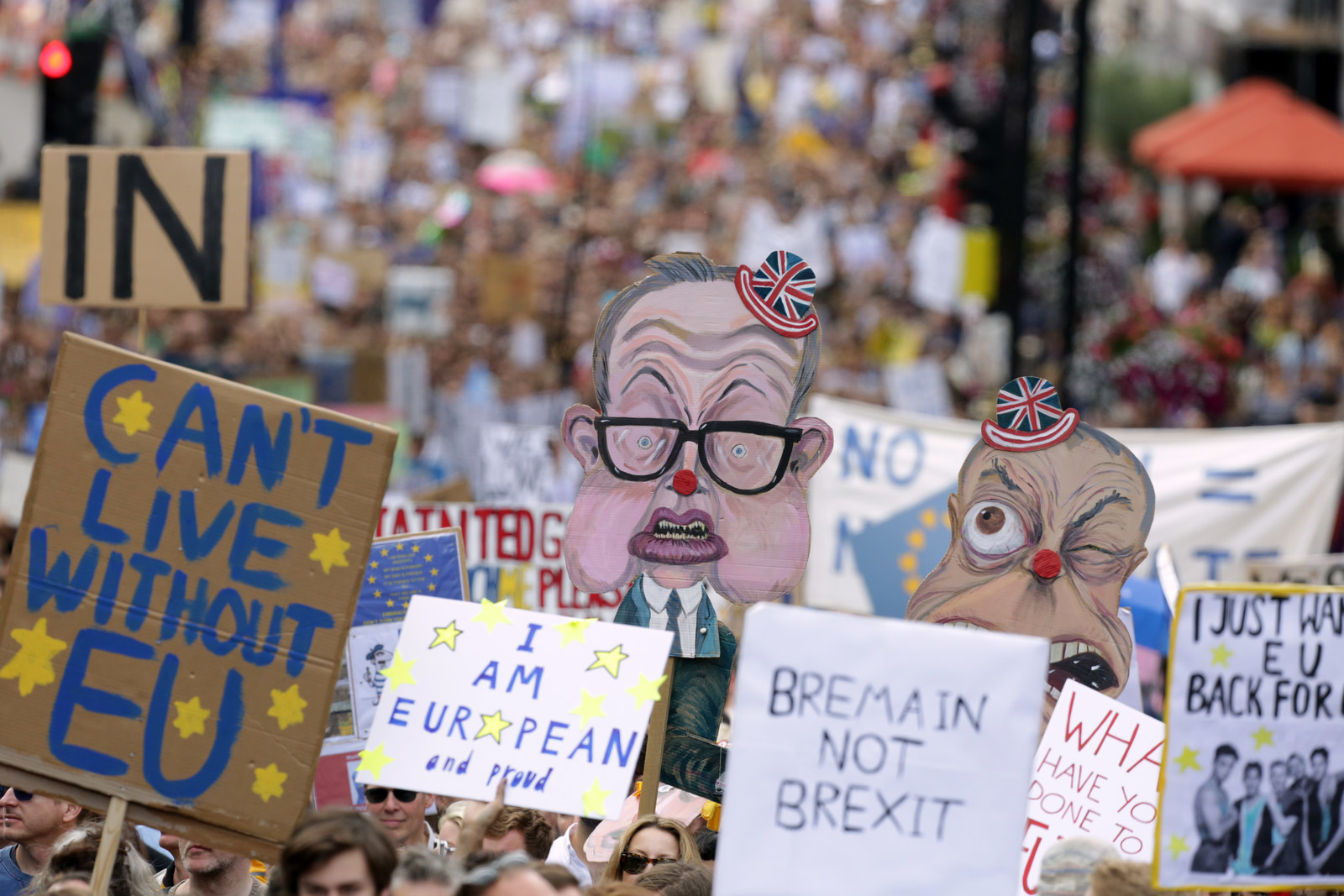 Liberal Democrat leader Tim Farron was one of many speakers at the event's rally in Parliament Square, which also included a video message from singer Jarvis Cocker in Paris.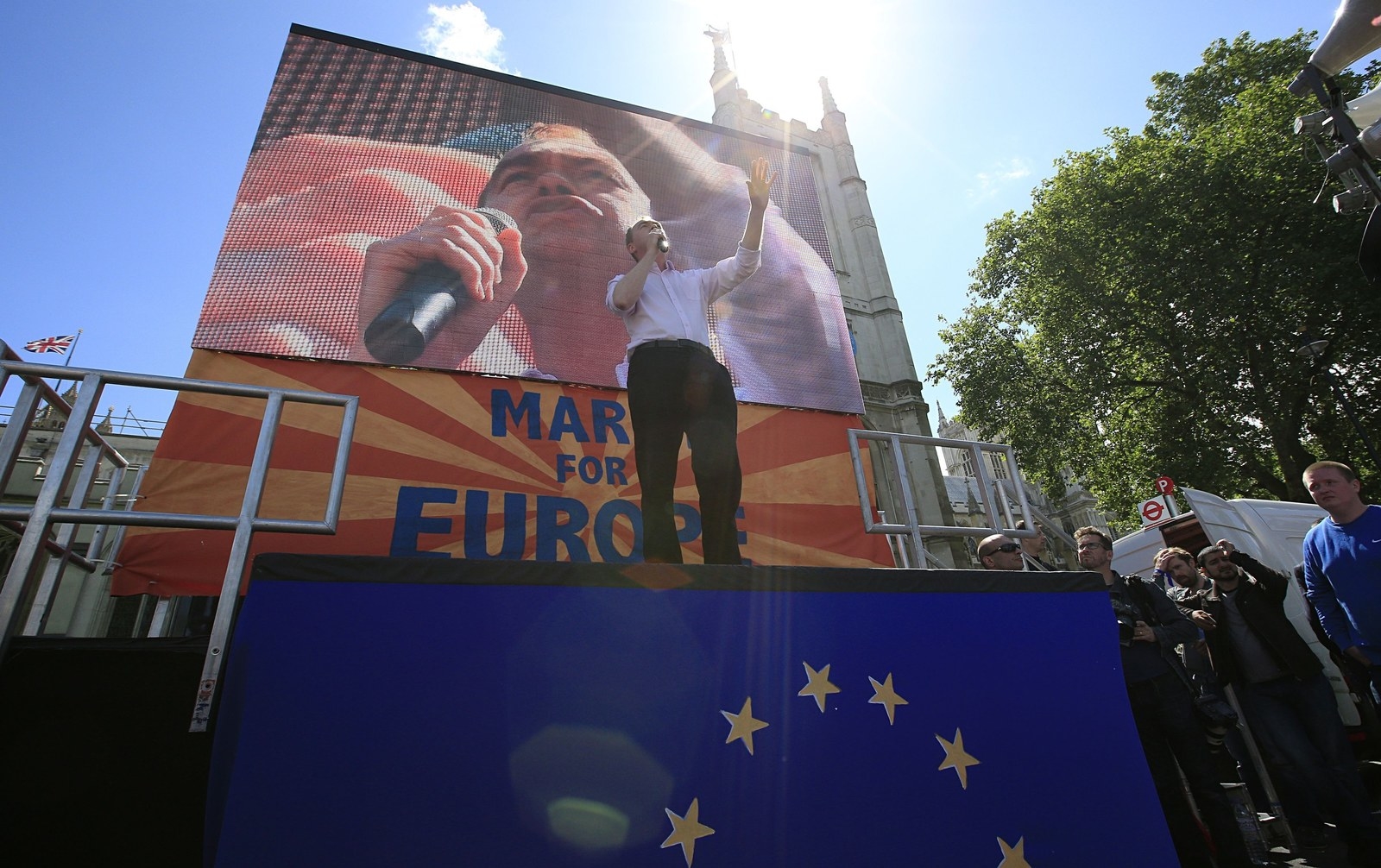 Farron believed we did not have to go ahead with Brexit, reflecting a message from his party earlier this week that it wouldn't take the UK out of the EU if elected.

"In politics, as in life, two things are always the case for me: One, if you lose, you have the grace to accept the defeat, but you never, ever, ever give up," Farron said.
"We as a community must stand together. This is reversible. The people of Britain are decent, outward-looking people. We will carry on direct campaigning."
It was hoped that Saturday's march would be a peaceful protest and the Metropolitan police told BuzzFeed News that they had not had any incidents reported from the event as it began to draw to a close later in the afternoon.
There was something of a festival atmosphere in Parliament Square as those gathered sang songs including the Beatles' "Hey Jude" and John Lennon's "Give Peace a Chance" with the lyrics adapted to give a pro-EU message.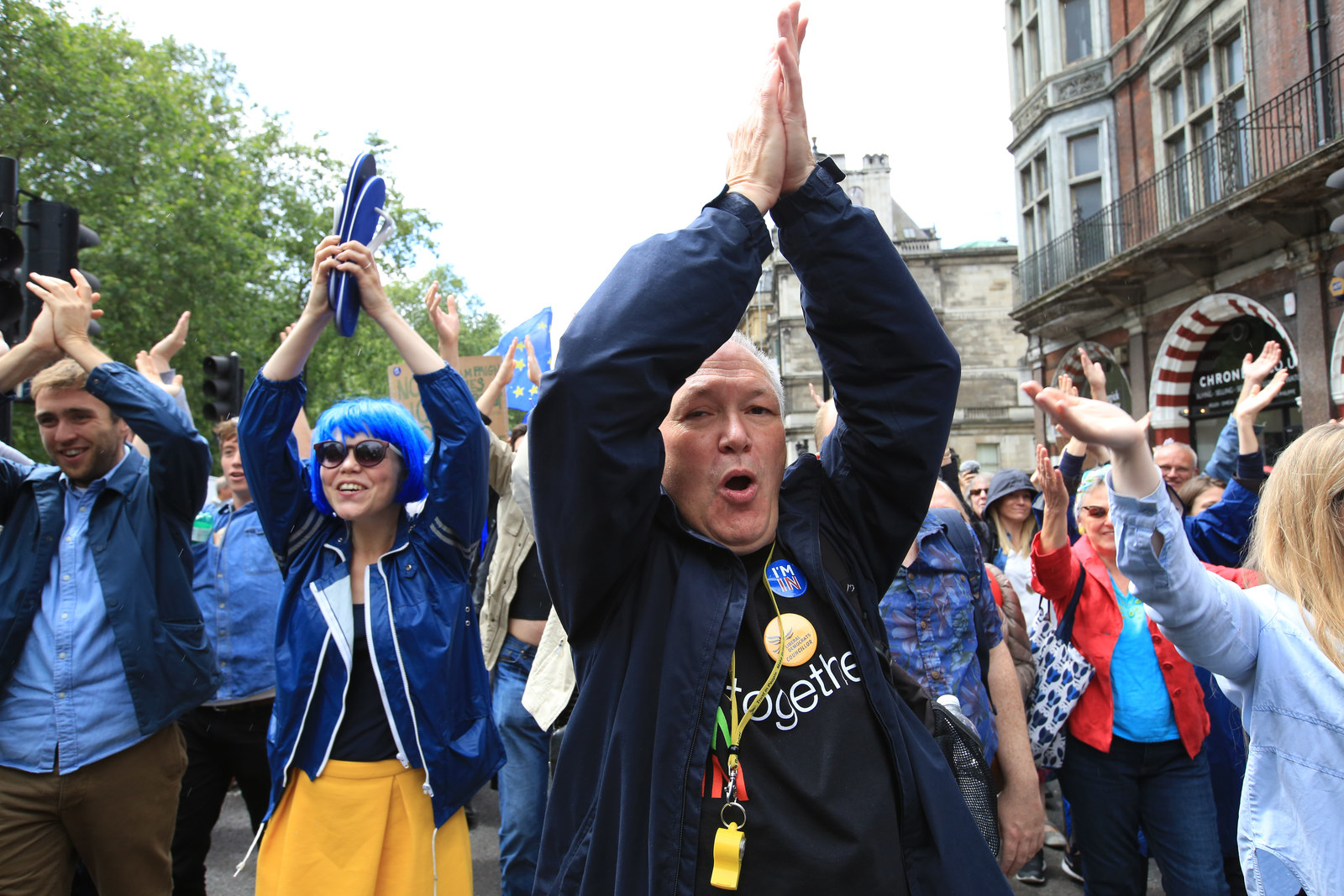 One protester told us that us that the event had cheered her up thanks to a sense of unity it gave her, but felt uncertain about what might happen next. "If we cancel the referendum result, it would be a huge blow for democracy," she said.
Stephanie, who spoke to BuzzFeed News in Parliament Square, hoped that politicians turned outwards towards the thousands of people now looking for answers about Brexit, "rather than fight among their own parties".
She continued: "We need communication and to be told the truth. We're not just going to sit and watch them fight."