Teachers Launch "Save Our Schools" T-Shirts Ahead Of Strike Over Education Cuts
The T-shirt is designed by Katharine Hamnett, famous for her clothes featuring politically charged slogans.
The "Save Our Schools" T-shirt is intended to highlight the National Union of Teachers (NUT) campaign of the same name against government cuts to spending in schools.
According to the union, 70% of headteachers surveyed said lack of funding had led to staff cuts and, as a result, increased class sizes in their school, which they believe has a negative impact on the education of their pupils.
On Tuesday 5 July, teachers who are members of the NUT will go on strike in order to call on the government to commit to greater investment.

"The UK has few natural resources," Hamnett told BuzzFeed News. "Our only valuable resource is our educated population. Education is the source of all wealth.
"We must be investing in our next generation, not squandering billions on an outdated and obsolete hackable defence system that puts us all at risk.
"Write to your MP and tell them you won't vote for them next time unless they support the NUT on this."
Hamnett, known for incorporating political messages into her designs, was famously pictured with Margaret Thatcher in 1984 while wearing a T-shirt with an anti-nuclear missile slogan.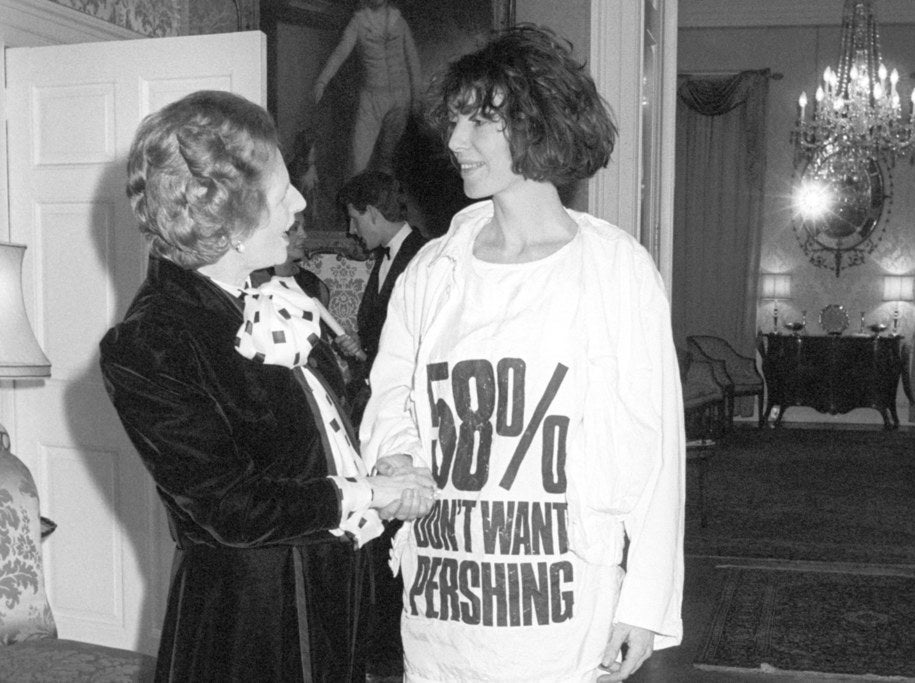 At the time, then prime minister Thatcher faced public opposition to the basing of American Pershing missiles in the UK at the end of the Cold War.
Hamnett also designed the infamous "Choose Life" T-shirt worn by George Michael in Wham!'s "Wake Me Up Before You Go-Go" video.
"Schools urgently need extra funding to meet the additional costs Government has put on them through increased National Insurance and pension payments," Kevin Courtney, acting general secretary, said in a statement announcing the strike.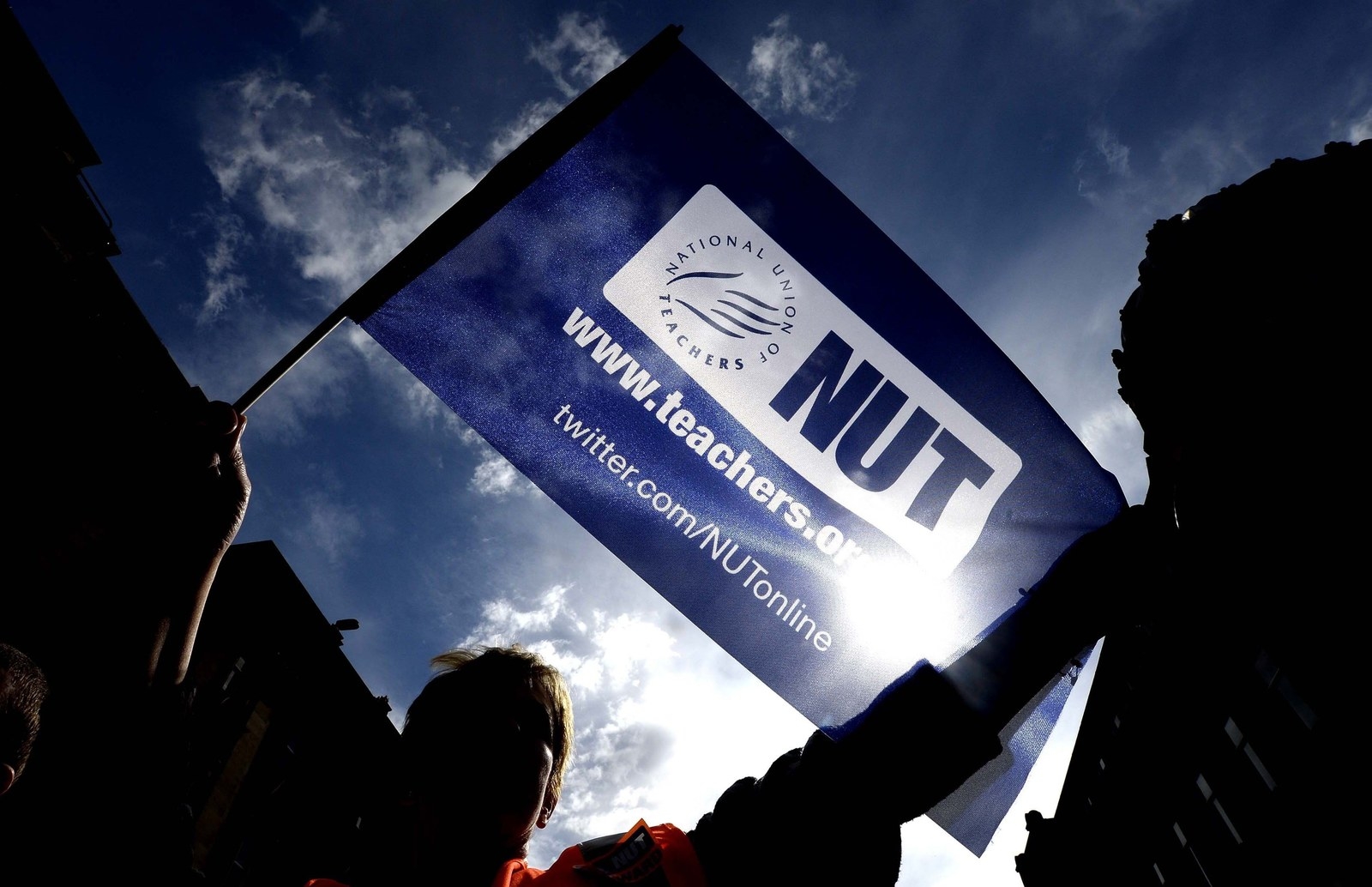 "This amounts to a 5% charge on the teachers' pay bill for schools. George Osborne is freezing the cash per pupil he gives to schools, whilst increasing what he takes from them.

"For every 20 teachers employed, a school has to find an extra teacher salary to give to the Treasury.
"Teachers do not take strike action lightly. It is essential that the government listens. We need investment in education, not harmful cuts."
Since Britain voted to leave the EU last week, there has been growing concern over how a potential slump in the economy could impact areas of public spending that already feel under pressure, such as education.
As Tory MPs Theresa May, Michael Gove, Liam Fox, Andrea Leadsom, and Stephen Crabb launch bids for leadership of the Conservative party following David Cameron's post-Brexit resignation, Courtney said it was important that education stays sharply in their focus.
"The problems schools face need to be addressed immediately," he told BuzzFeed News.
"To ensure every child has an equal chance in life, politicians need to look at both the inadequate funding that schools receive and the poverty and inequality faced by many communities.
"We must not let the education of the next generation be sidelined."