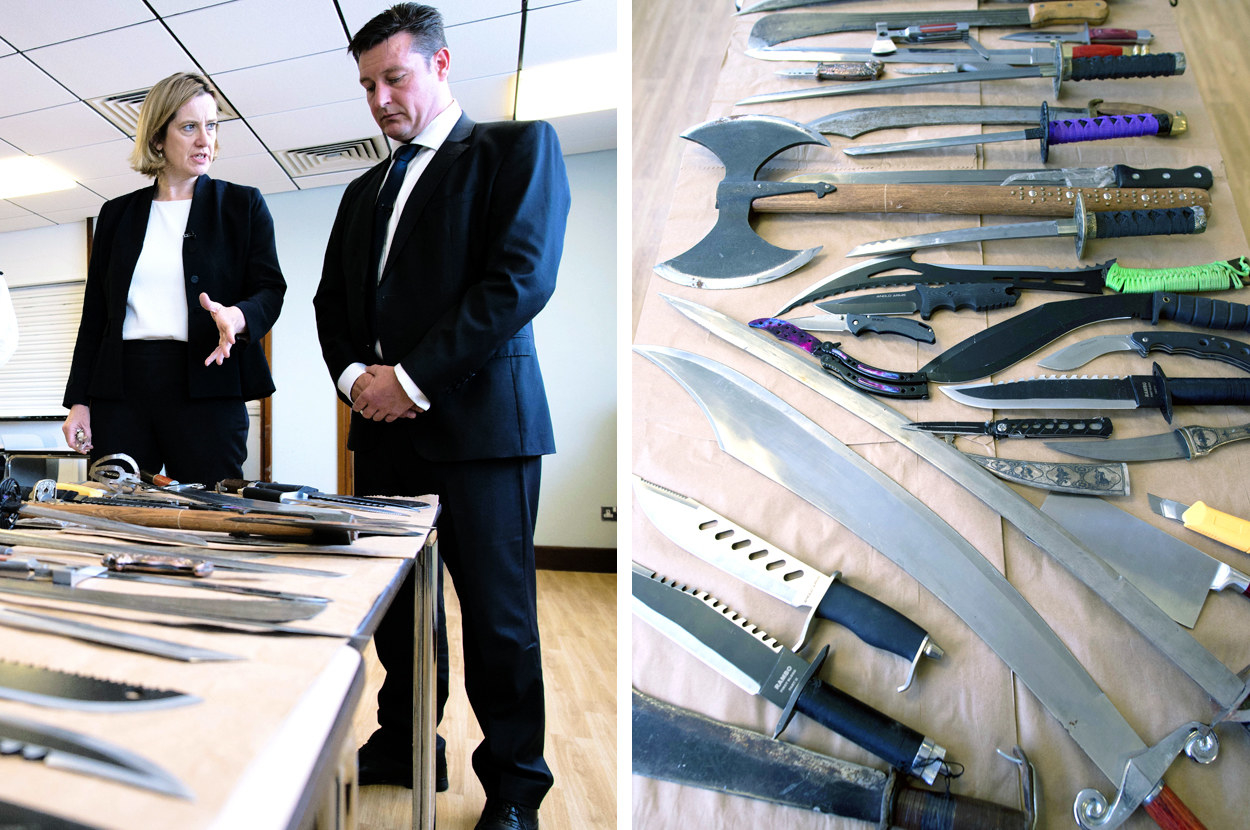 A series of proposed new measures aimed at tackling the rise in knife crime among young people would make it impossible to buy a knife online and have it delivered to a private address.
Instead, anyone over 18 would be required to collect the knife from a shop in person after showing proof of age.
But campaigners say the proposals, announced by the Home Office on Tuesday, will have little effect unless more is done to tackle the root causes of violence.
"Young people carry weapons for protection and we need to understand that culture of young people feeling threatened for their lives," Temi Mwale, founding director of the 4Front project, a charity which seeks to support young people who have experienced violence, told BuzzFeed News.
"How does a 15-year-old get to a point where they're willing to kill someone? It's that bit that no one's really questioning.
"Lots of people can't get their heads round that but that's how it is."
Under current restrictions, it is illegal for anyone under 18 to buy a knife, but they are only required to confirm their age during the online checkout process, leading to concern that young people are able to easily get hold of knives via the internet.
"The evidence is that 73% of online retailers who should check for age verification are not doing so. We think it is a problem," home secretary Amber Rudd told BuzzFeed News at a press conference announcing the proposal.
"We have evidence of under-18s getting hold of [knives] and having them delivered – for instance, there was one who had one delivered to their mother's shed – so I think it's a real problem and one that we're determined to stop."

Figures collected by the Office of National Statistics in December 2016 showed a 14% increase in knife offences on the previous year. The ONS also saw a 13% increase in the number of people aged 19 or under being admitted to a hospital for assaults involving sharp weapons in the year ending March 2016.
"Knife crime has devastating consequences," Rudd said. "I am determined to tackle this and do all I can to break the deadly cycle and protect our children, families, and communities."
St Giles Trust, a charity that works with disadvantaged young people, said it supports the proposals but feels that preventative measures are equally imperative for the government's knife-crime strategy.

"Enforcement measures which restrict the sale and distribution of weapons certainly have a place as part of a wider solution," a spokesperson said, adding that the funding for community projects would "help address causes as well as symptoms."
As part of the consultation looking to tighten current legislation on knife crime, Rudd is also proposing £500,000 of funding for one year to support communities in helping to prevent knife crime in the first place.
"On one of my visits to a Metropolitan police station, we talked to the community and what they really wanted was help with early intervention because in a way, if young people really want to commit a crime, they will find some sort of weapon," Rudd added.
But Mwali was doubtful that the funding was sufficient. "£500,000 isn't enough for a nationwide effort," Mwali told BuzzFeed News. "That's ridiculous."

She said it felt like the funding was simply a "box-ticking exercise" and suggested that tackling knife crime was a low priority for the government.
"We've been doing the same thing for 17 years since [schoolboy] Damilola Taylor was killed and nothing radically different has happened," Mwali said.
"You can line up all these new strategies but when you look at them, what's actually new?

"None of this actually addresses why young people are carrying knives."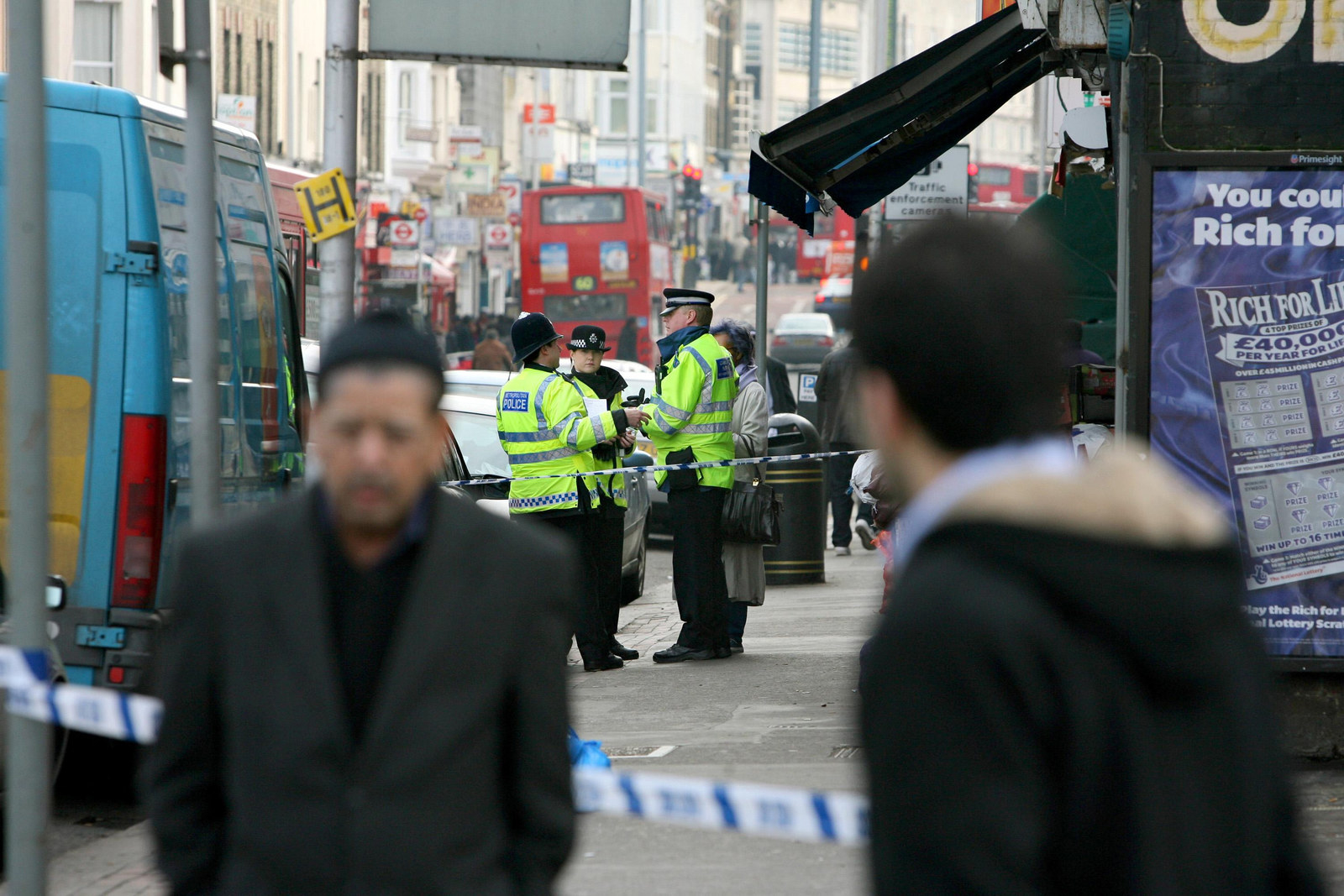 Pat Green, trust manager at the Ben Kinsella Trust, which works to tackle knife crime through education, agreed that while the funding for community support was hugely welcome, the amount was insufficient.
"£500,000 doesn't feel like anywhere near enough to tackle the extent of the problem," Green told BuzzFeed News.
"Knife crime is a complicated set of problems – a jigsaw with many parts that's not just about legislation and enforcement.
"You have to to stop people offending in the first place. To truly tackle knife crime, we would need a much bigger investment."

But Green did feel that further restricting young people's ability to buy knives was still no bad thing.
"Making it far more difficult to buy knives through the internet is a good thing and police will undoubtedly welcome powers to seize banned weapons, something they've found frustrating not to be able to do," he said.
The consultation would also look to impose further restrictions on possessing outlawed weapons such as zombie knives on private property, extending police powers to make arrests and seize weapons. It would also consider extending the ban on possessing knives in public places and schools to include other educational establishments such as higher education institutions.
Retailers including Tesco, eBay UK, Amazon UK, Sainsbury's, and John Lewis have all agreed to the principles of the proposal to require in-store collection of knives bought online, although it is unclear how this would work for online-only businesses and smaller independent knife-makers that rely largely on online trade.

"This is why it's going to be a consultation – we don't want to impact on niche businesses that might be running a legitimate business, but they will probably be as shocked as some of us normally are at the idea of young people being able to access their knives," Rudd said.
"I hope that they won't push back on it, but may have some constructive suggestions on how it might work for them as well as work for other communities.

"Most citizens want to make sure that their families and their communities are safe.

"I'm going to make sure we do it in a way that's as sensitive as possible both to the businesses and also to people who want to get on with their lives."