UKIP Infighting Reignites As Suzanne Evans And Paul Nuttall Announce Leadership Bids
Interim leader Nigel Farage says he will not be voting for Evans, who was previously suspended from the party for disloyalty.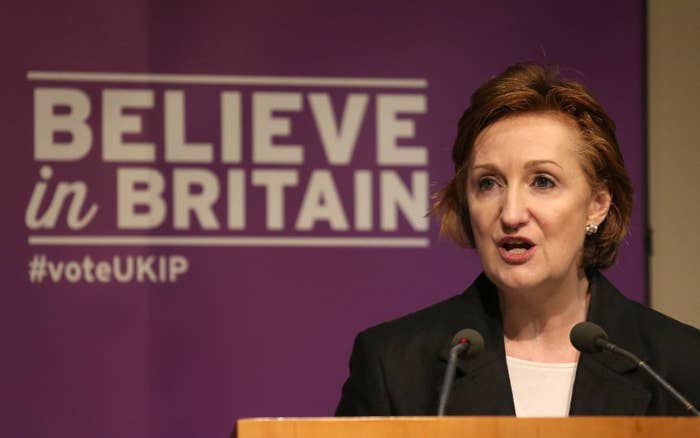 Suzanne Evans, former UKIP deputy chair, has announced that she will run for the leadership of the party, but its current leader, long-time figurehead Nigel Farage, has said he will not back her.
Announcing her bid on BBC1's Andrew Marr Show on Sunday, Evans, a former Tory councillor, looked to distance herself from the "far right" of UKIP and instead position the party in "the common-sense centre".
"This is where our future lies going forward," Evans said. "The tough centre that controls borders, spends more on defence, cuts the foreign aid budget, slashes energy bills – all those kind of issues that really matter to people."

Evans joins a growing list of declared candidates for UKIP's second leadership election in two months that includes Breitbart editor Raheem Kassam, who has the backing of major party donor Arron Banks.

Former deputy leader Paul Nuttall MEP also announced his leadership bid on Sunday morning, positioning himself as the "unity candidate".

Earlier this year, Evans was suspended from the party for disloyalty, and in February suggested campaigners shouldn't mention Farage when talking to voters and called him one of the "least trusted voices" on Europe.
At the time Farage described Evans as "an ordinary member of UKIP, she can say what she likes, I couldn't care less".
Challenged by Marr on her previous fallouts with party leadership, Evans denied having engaged in a "war of words" and reiterated her belief that she was the best person to unite the divided party.

"I think nothing breeds unity faster than success," she said, "and with me at the helm I'm absolutely confident we will be able to reach out to voters on both the left and the right of politics."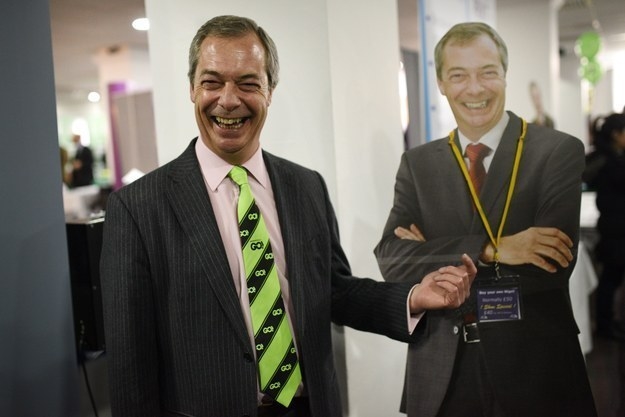 Appearing on ITV's Peston on Sunday immediately after Evans' announcement, Farage spoke pointedly about his opposition to her bid.

"I intended not to get involved this time, but for her to talk about the party being toxic, for her to also declare one of the candidates who's running, Raheem Kasaan, as being far right, I don't view this as being a very good start," Farage said.
"After the general election she said to me I shouldn't take any part at all in the referendum campaign, I was toxic, immigration shouldn't even be discussed with the British public, and I think she's been in the wrong place ever since then. She may not think that herself, but that is not how UKIP members and UKIP voters feel.
"I won't be voting for her, not after that, no."
Responding to Evans' leadership announcement, Kassam said: "It is sad that 60 seconds after she launched her campaign on the BBC, Suzanne Evans attacked me and my thousands of supporters as 'far right'. This is a Project Fear tactic and UKIPers are sick of these smears."

Nonetheless, Evans said she does have strong support from within UKIP.
"I've thought long and hard about this leadership bid and one of the reasons I've been delayed in announcing it is that I want to be absolutely sure that I have the support from members to stand," she told Marr.

"I can confirm that I have more than enough signatures on the nomination form to stand. Let's not forget that 3,000 people signed a petition in support of me when I was suspended."
Meanwhile, Nuttall thinks he would be able to reunite the increasingly tattered party.
"I have huge support out there across the country, not only among people at the top of the party in Westminster and with the MPs, but also among the grassroots," he told the BBC's Sunday Politics show.

"I want to stand on the platform of being the unity candidate – UKIP needs to come together. I'm not going to be on here and gild the lily.
"UKIP at the moment is looking over the edge of a political cliff, it'll either step off or it will step back. And I want to be the candidate that will tell us to come back."

The position of leader was reopened earlier this month after elected leader Diane James stood down after just 18 days. Farage, who has twice stood down from UKIP party leadership, has acted as interim leader since.
Following James' departure, UKIP MEP Steven Woolfe, who missed out on entering the last leadership contest after submitting his nomination papers too late, was once again in the running and became the favourite to win.
But Woolfe stood down in the wake of an altercation with fellow MEP Mike Hookem that resulted in Woolfe collapsing inside the European parliament building in Strasbourg and being hospitalised.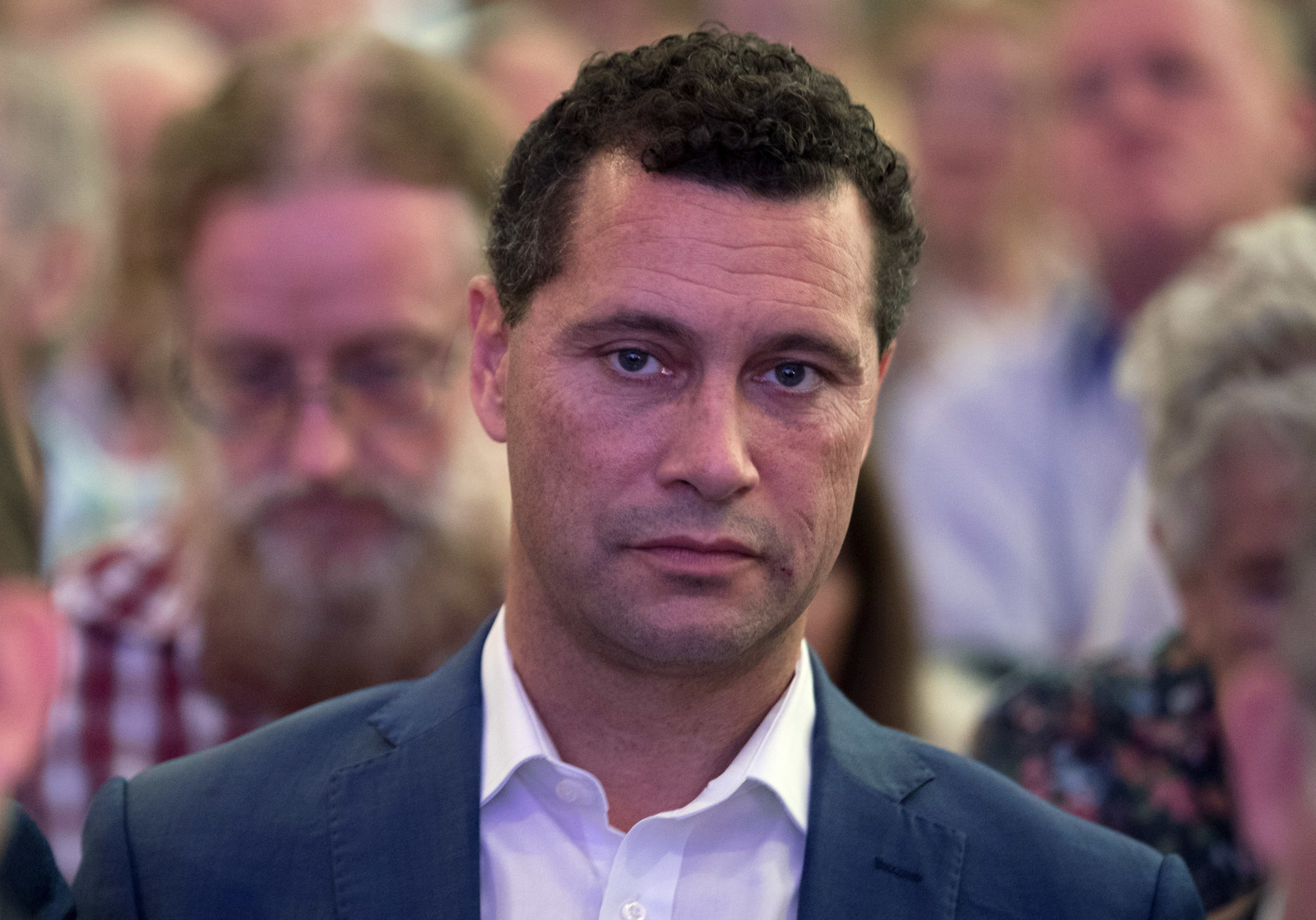 Announcing his withdrawal from the leadership contest, Woolfe described a party in chaos. "I have come to the conclusion that UKIP is ungovernable without Nigel Farage leading it and the referendum cause to unite it," he said.
Evans said she aimed to be the "champion" of the 17.4 million who voted to leave the European Union in June, who she believed were being "undermined by the political class" in Westminster.
"We're seeing hundreds of MPs trying to overturn the verdict, we're seeing activist lawyers trying to undermine the will of the people. I want to say to them, don't you dare!" she told Marr.
"I will be there breathing down their neck to make sure that we have that tug of war – they're trying to pull us back to Brussels, and I'm going to grab the other end of the rope and make sure we pull us out to the EU exit door."
Evans also hoped to appeal to Labour voters. She said UKIP would create a "tough centre that controls borders", rather than the "wishy-washy" centre she believed the Liberal Democrats occupied.

"My background is one very much of a working-class Labour background, my great-grandfather stood for parliament for the Labour party three times, I was a Tory councillor," Evans continued.
"Now I sit right in the middle of UKIP. That is why I know that the policies we have can appeal."