At least 57 people have died, and more than 119 are believed to be injured, following an explosion at a voter registration center in Kabul, Afghanistan, on Sunday, officials have said.

A suicide bomb was detonated at the center, where people were collecting national identification cards, according to Public Health Ministry spokesperson Wahid Majro, who confirmed the death toll to reporters.
Afghanistan's chief executive, Abdullah Abdullah, condemned the bombing and described it as a terrorist attack on Twitter:
Parliamentary elections are due to take place in Afghanistan in October, and voter registration has been open since the beginning of this month.
ISIS used its Amaq news agency to claim responsibility for the attack, saying that a voter center was targeted by a bomber wearing an explosive belt. The group said that the attack was aimed at Shiite "apostates."
The Taliban has denied responsibility for the attack.

Later on Sunday, five more people were killed in the northern Baghlan province when a vehicle in which they were traveling struck a roadside bomb.

Roadside bombs have previously been used by the Taliban to target security forces and government officials, according to the AP.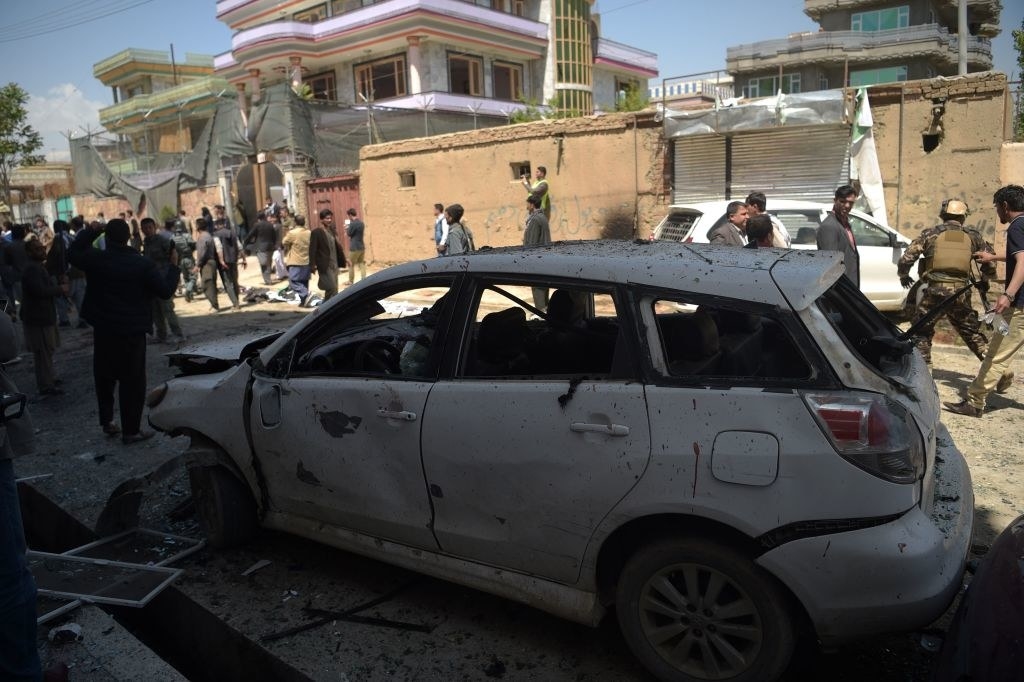 In a statement Sunday, the US State Department condemned the attack and reaffirmed its support for the Afghan government and Afghan security forces, as well as the Independent Electoral Commission overseeing the country's elections process.
"This senseless violence targeting innocent civilians exercising their fundamental democratic rights exposes the savagery and inhumanity of terrorists," the statement said. "We remain committed to supporting the Afghan people's efforts to achieve peace, security, and democracy for their country."

United Nations Secretary-General António Guterres also condemned the attackers, saying in a statement that "they must not be allowed to succeed in deterring Afghan citizens from carrying out their constitutional right to take part in forthcoming elections."