Public support for junior doctors remained strong on Wednesday as the second day of industrial action over proposed changes to their contract took place.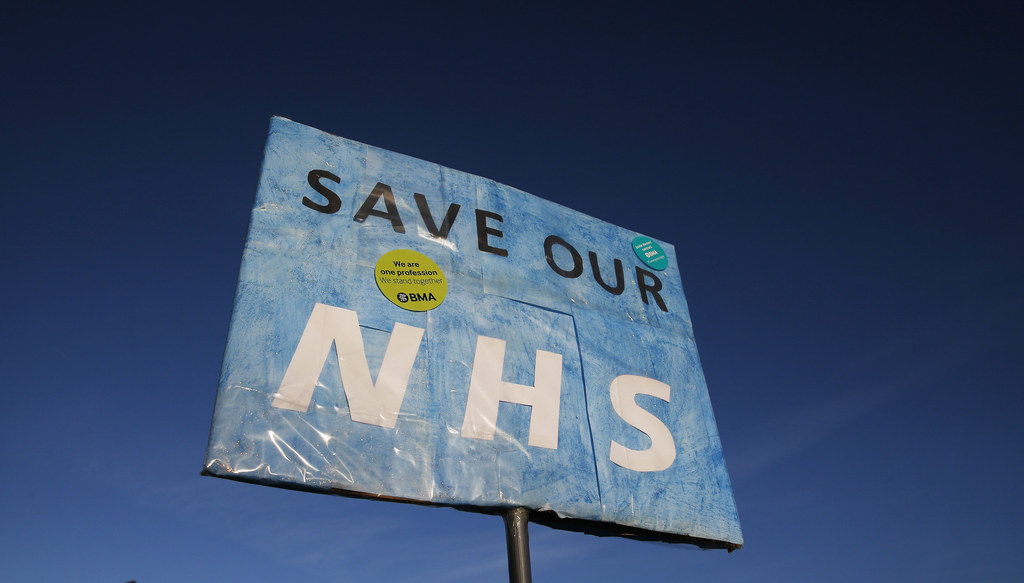 A poll published ahead of the strike showed that 64% of members of the public surveyed for Health Service Journal felt the government rather than junior doctors was to blame for the industrial action. Just 13% blamed the doctors.
"Honestly, I think the more the public know about what is happening to doctors, the more support they're going to get," Laura Jackson, from Glasgow, who expressed her support for the doctors on Twitter, told BuzzFeed News.
Although the contract over which there has been so much dispute is only proposed for doctors in England, Jackson said "support across the UK as a whole is really important".
"The doctors are the ones who deal with abuse and deaths," she said. "They're the people that hold the NHS together.
Jackson told us she recently received great support from doctors when her grandmother died. "The staff were amazing," she said. "The doctor who dealt with us couldn't have been nicer – really kind, and they were very comforting."
A wavering trust in the government, and in particular health secretary Jeremy Hunt, could also be seen among people who supported doctors on the picket lines.
Junior doctor Harriet Nerva created "Hunt-Free Zone" cards for the strike and found them popular with the public.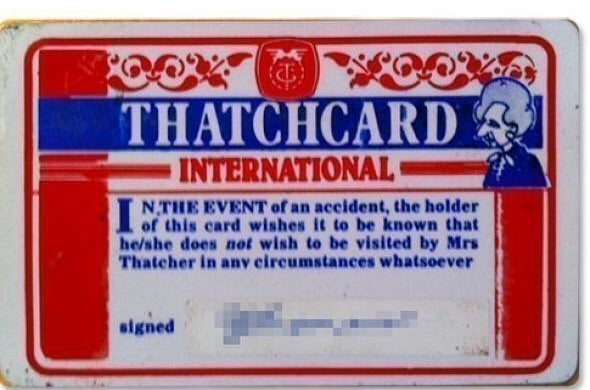 The card is a play on the 1980s "Thatchcard", which stated that a patient did not want to be visited by Margaret Thatcher in hospital under any circumstances.
"These cards express the utter loss of confidence in Hunt's ability to negotiate with junior doctors and to ensure a safe and sustainable NHS," Nerva said.
"Never in my career did I think I would be having to assure my patients that hospitals are open at the weekend because we have a health secretary who has scared them away."
"I'm a member of the public and I'm carrying a Hunt-Free Zone card because I have no faith in Jeremy Hunt and I think what he's doing to the junior doctors is unfair," said one man in a video posted to Twitter.
Another told Nerva: "After the way he buried safe staffing reports and treated junior doctors so poorly, I have no confidence in Hunt as secretary of state for health."
Throughout the dispute, Hunt has been repeatedly accused of misusing data – particularly relating to the number of deaths at weekends – as the dispute over the proposed contract rumbled on.
On Sunday, Hunt said the British Medical Association (BMA) had "distorted" his words in order to mislead junior doctors and win over the public.
And today he continued to defend his proposal for the new contract.
"The job of health secretary is to do the right thing for patients," he said, "and we have now had eight studies in the last five years that have shown that mortality rates at weekends are higher than they should be. My job is to do something about that."
On Wednesday, members of the public continued to lend their support to junior doctors by bringing them food and messages of solidarity.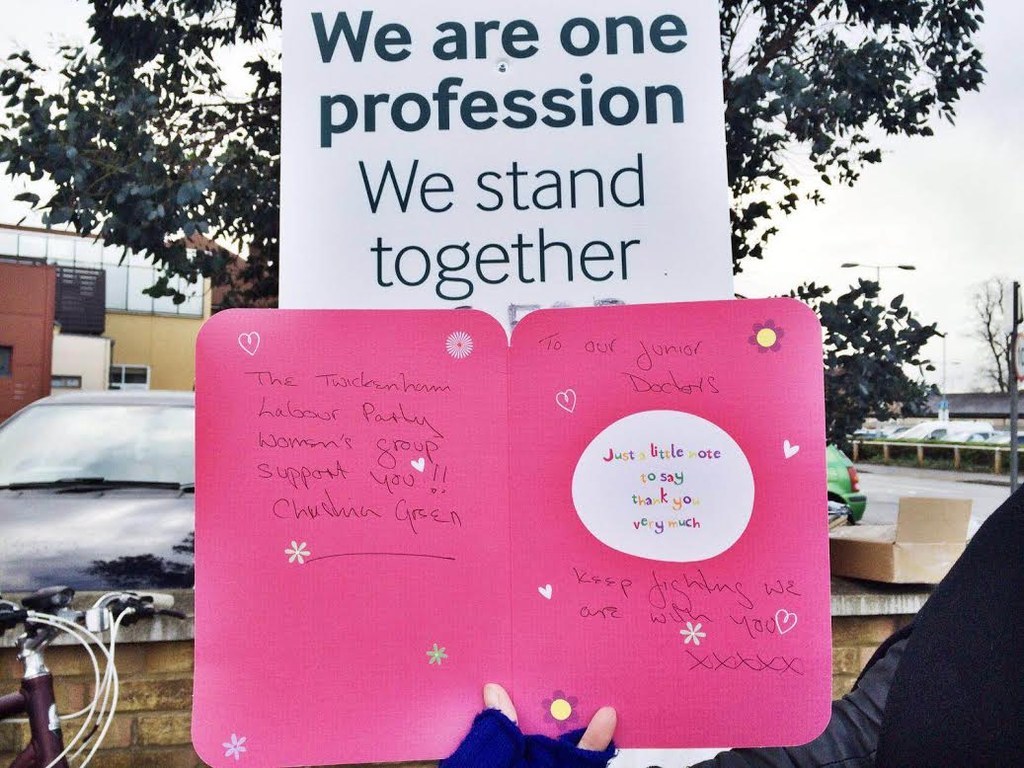 "We have been inundated with thank-you cards and chocolates," junior doctor Sumeet Hindocha, based in Twickenham, told BuzzFeed News. "Patients and their relatives have come out of the hospital to visit the picket line and give messages of support."
He said it was particularly heartening to see continued support following the first strike in January. "Public support is even stronger for today's strike," he said.
"Members of the public have expressed their anger towards the government's handling of the contract row and treatment of junior doctors."
At St George's Hospital in Tooting, south London, medical student Hannah Barnham-Brown told us those on the picket line had received "more biscuits and cakes than we can eat, so any left over will get to a food bank at the end of the day".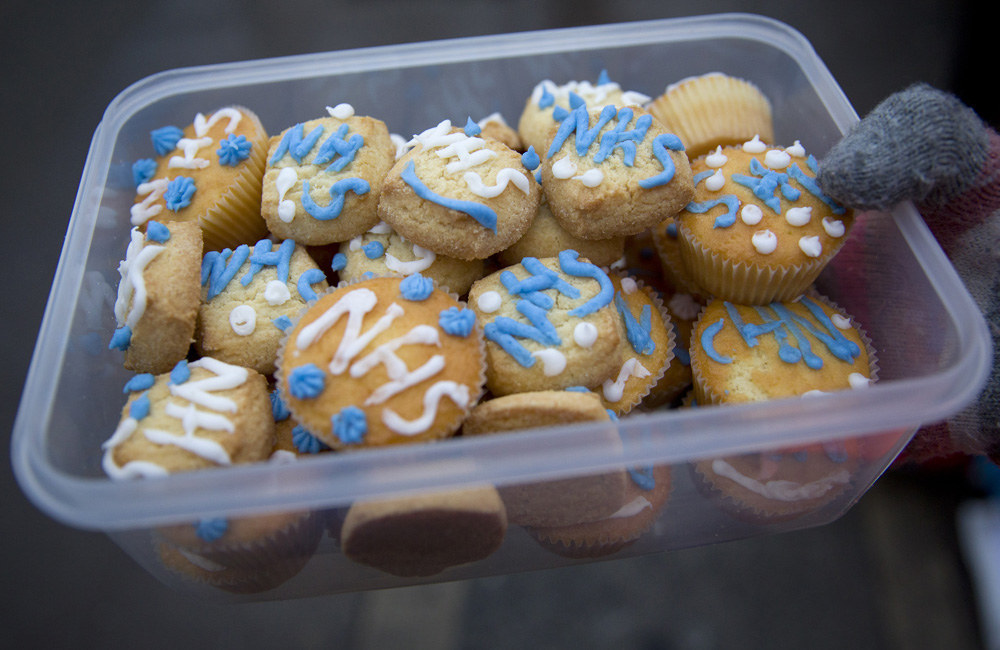 Having gained over 1,000 signatures from members of the public on a petition backing junior doctors, Barnham-Brown said doctors demonstrating at St George's were taking the chance to harness public support.
"We're also asking people to consider joining the bone marrow register and have had lots of people spitting in pots to do so, which is a great legacy for the day," she said.
In Leicester, a group of musicians performed to keep up spirits at a Meet the Doctors event as medics explained their reasons for striking to the public.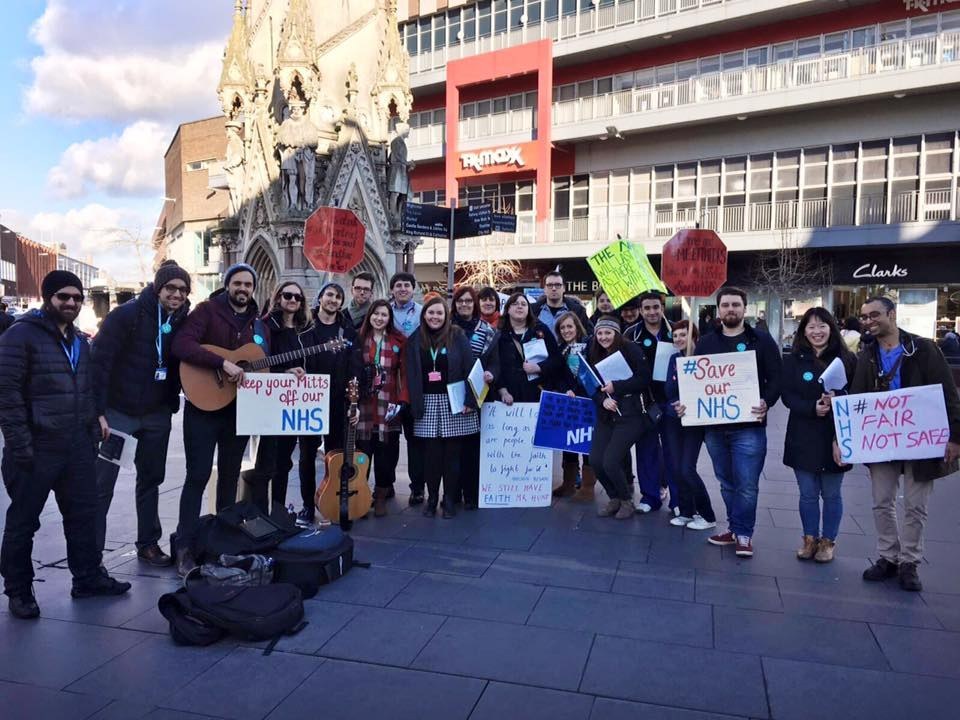 "At the end of the day, we don't like disrupting services," Hannah Fosker, a junior doctor involved in the event, told us, "but for the long-term good, it's essential we do everything we can to keep fighting for the NHS."
Around 3,000 operations had been cancelled as a result of today's action, according to the BBC.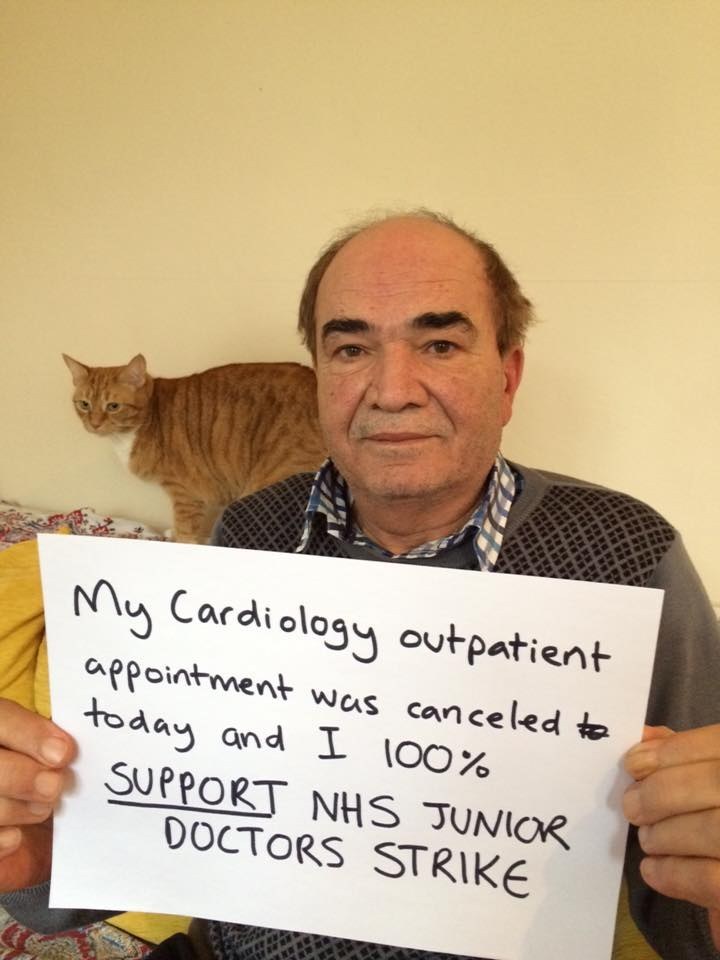 But in many cases, doctors at consultant level were able to carry out routine procedures in place of junior doctors.
"There are enough of our colleagues in hospital today that any emergencies will be cared for as always," Fosker said.
She spoke of an eight and a half months pregnant junior doctor colleague who was able to have a scan she had scheduled for today courtesy of a consultant on their lunchbreak.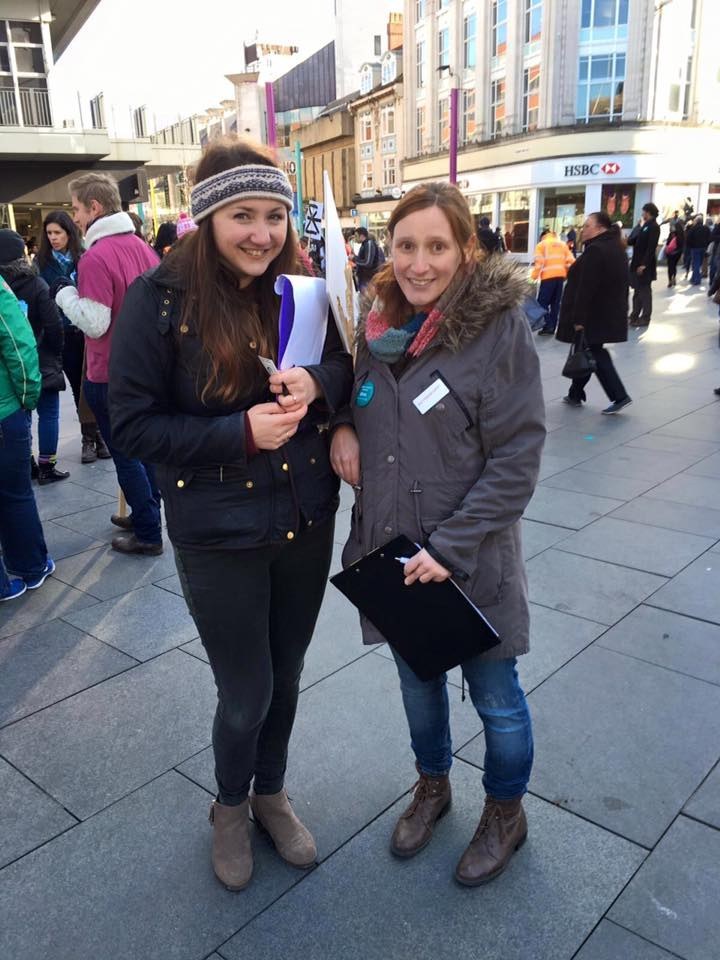 Although the health secretary described today's strike as "very damaging", he also highlighted NHS England figures showing that 43% of junior doctors didn't strike – up from 38% during January's industrial action – as evidence that "turnout for the strike has been slightly lower than before".
However, those figures also include people working in urgent and emergency care who had been asked not to strike by the BMA. Given that Wednesday's action was not a full strike, it was not immediately clear that the figures were comparable.