This Woman Says She Could Lose Her Home If She's Made To Pay £24,000 For Heating She Doesn't Want
Michelle Baharier said she is "petrified" over a court battle with Southwark Council that could leave her with a bill she can't pay.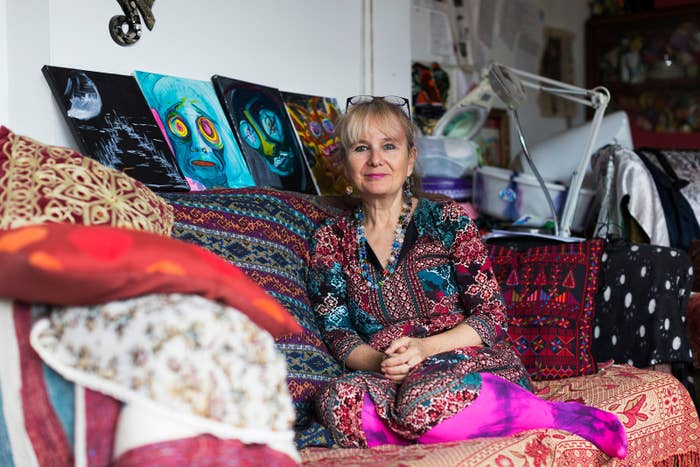 A woman in South London fears she could lose her home if she's forced to pay more than £20,000 for a heating system that has been installed in her flat by the local council.
"I'm petrified," Michelle Baharier told BuzzFeed News. "It should be done at a cost that is reasonable. It's unbelievable."

Baharier, an artist, has lived in her two-bedroom flat in Camberwell since 1993, and has owned it since 2008, when she bought it under the government's Right to Buy scheme. While this meant she became the leaseholder of the flat, Southwark Council still holds the freehold to the building and can charge leaseholders for repairs to the building.

It recently installed a new heating system to the building at a cost of £24,486 per flat.
Other leaseholders in the building went ahead and paid the charge — which Southwark offered an interest-free loan to cover. It included a clause that said those in receipt could not mount a legal challenge against the fee.
But Baharier opted not to take the money, arguing that it was an enhancement to the building, for which the council would be liable, rather than a repair, which her lease states she would have to pay for.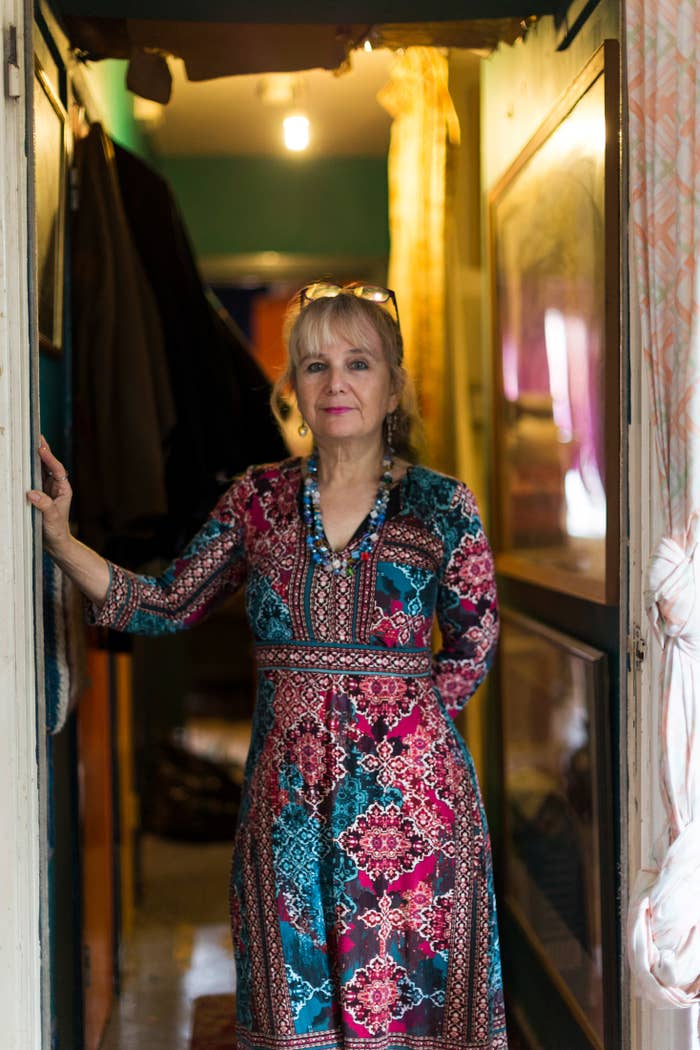 "It's disgusting," Baharier continued. "Where do people keep £24,000? Most people don't earn that in a year after tax for all of their living expenses, and central heating is not a luxury.

"This isn't gold-plated. The average person should be able to afford a central heating installation."

Earlier this year, she won a first-tier tribunal, which concluded that the new system was indeed an enhancement, and meant the charge would be waived.

But now Southwark Council has employed a top barrister to challenge that decision in an upper tribunal, due to take place in December. If Philip Rainey QC can successfully argue on Southwark's behalf that the new heating system is a repair, Baharier will be required to pay the £24,486 charge, as well as Southwark's legal fees.
Councillor Stephanie Cryan, cabinet member for housing management and modernisation at Southwark Council, told BuzzFeed News the charges were justified.

"It's always frustrating that we have to charge people large amounts of money for works to their council properties, as they are sometimes the people who are least able to afford the payments," Cryan said.

"However, the work has to happen and payment of service charges and major works bills is a condition of the lease for those who have taken up Right to Buy, or bought council homes privately.

"In this case, and after extensive consultation, we believe the resident is required to contribute for replacement work to her estate's heating system."

Baharier said that when consulting over a new heating system began in 2008, leaseholders were told that the charges would be considerably lower.

In a letter sent to Baharier by a contractor on behalf of the council, seen by BuzzFeed News, the cost for an individual heating system was quoted at between £2,000 and £3,000.

But after a lengthy consultation process in the years since, the council decided that a communal heating system would be installed throughout the building, costing each flat more than £20,000.

Baharier also said that the large heating tank takes up considerable space in her flat.

"It's not fit for purpose," she said. "I don't need a hot water tank in my living room fit for a five-bedroom house. I've got a two-bedroom flat. I need a small combi-boiler, on my kitchen on the wall."

She said the centralised system means that it is also difficult to control the heat it gives off.

"In the summer it was 42 C in my living room," Baharier continued. "There's no control.

"These sorts of things go into the basement of big, old Victorian houses. This is in my living room and it's full of hot water.

"The council are supposed to do things which are reasonable, and it's not reasonable."
Baharier fears that if the council wins the upper tribunal in December, she will be forced to sell her flat in order to cover the charges, a prospect that she said has left her feeling suicidal.

"I'm in trauma therapy and mental health services because I've been suicidal," she said. "Lots of people with service charges are suicidal."

Baharier said she believed other leaseholders had already moved out in response to the high cost of new heating.

"I had a neighbour who's been there since 1995, and she couldn't pay for it, so she sold her flat," she continued. "The whole community loses — it gets torn apart."

According to Giles Peaker, a partner at property law specialists Anthony Gold Solicitors and contributor to housing law blog Nearly Legal, cases like Baharier's occur regularly.

"Sadly it's not uncommon, particularly with Right to Buy leases, because you'll get major works on the estate or the building," Peaker told BuzzFeed News. "I've seen charges of £40,000 and £50,000. There's usually arrangements to spread the cost, but it's still a lot."

Baharier and other leaseholders were offered an interest-free loan from Southwark Council to cover the costs, but a condition of the loan was that the charges could not be challenged.
Peaker said a lot of people are unaware that when they buy a property in a building where they're not the freeholder, they could be liable for such charges.

Last year Hannah Crawford, a leaseholder of a flat in Peckham, was faced with charges of £24,000 for new windows and a gutter by Southwark Council, who owned the building.

Peaker advised that prospective buyers should try to establish whether a freeholder has any planned works on the property before going ahead with a sale.

"The projected cost of that should be factored into the purchase price," he said, but said that it can be difficult to get this information too far in advance.

"The freeholder should provide it, but it often doesn't go very far into the future."

In cases like Baharier's, where she became the leaseholder before the charges were proposed, Peaker advised that people seek legal action as quickly as possible.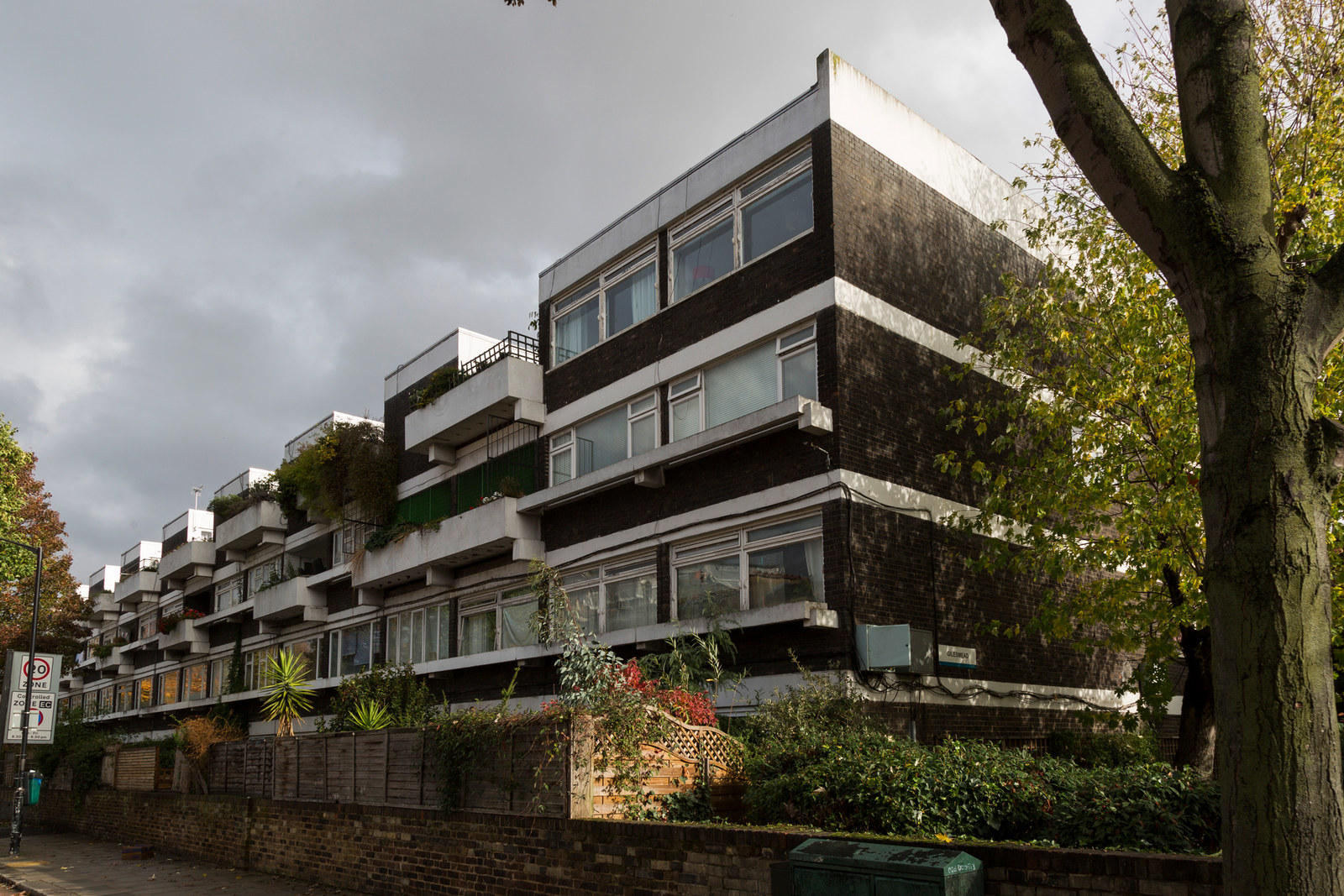 "If facing them and you're not satisfied that they're right, either they're not payable under the lease or aren't a reasonable amount, don't delay in bringing an application to the first-tier tribunal."

But, he warned, leaseholders still often find themselves with a bill to pay.
"It's a difficult one, because somebody has to pay for repairs to the buildings," Peaker continued.

"There is a certain approach, which is 'It's our building, we decide what's best', rather than actually consulting on what might be a better, affordable option."