This NHS Hospital Choir is battling Justin Bieber to the coveted Christmas number one spot.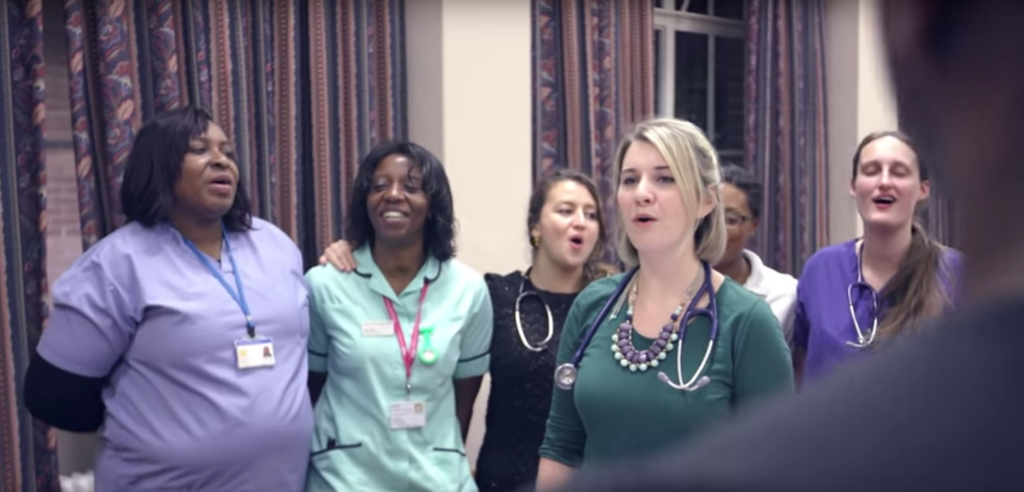 Less than 48 hours before the streaming deadline of midnight on Christmas Eve when the official chart is compiled, the charity single A Bridge Over You was at number one in the iTunes chart, ahead of Justin Bieber's Love Yourself and One Direction's History. In the official chart race, the NHS is just 662 sales behind Bieber.
Bieber himself supports the doctors taking the No.1 spot, urging fans to "do the right thing" and buy their single instead of his.
Martin Talbot, chief executive of the Official Charts Company, said that "this year's race for the festive number one is looking like one of the closest ever," and that at this stage, the chart battle is too close to call.
Sung by a choir made up of nurses, doctors, physios, midwives, porters, and hospital administrators from Lewisham and Greenwich in London, the NHS's surprise hit is a mashup of Simon and Garfunkel's Bridge Over Troubled Water and Coldplay's Fix You.
The choir – who were runners-up on BBC2's Sing While You Work – said that they released the song to celebrate the NHS as well as to thank the people who are dedicated to it 24 hours a day, seven days a week.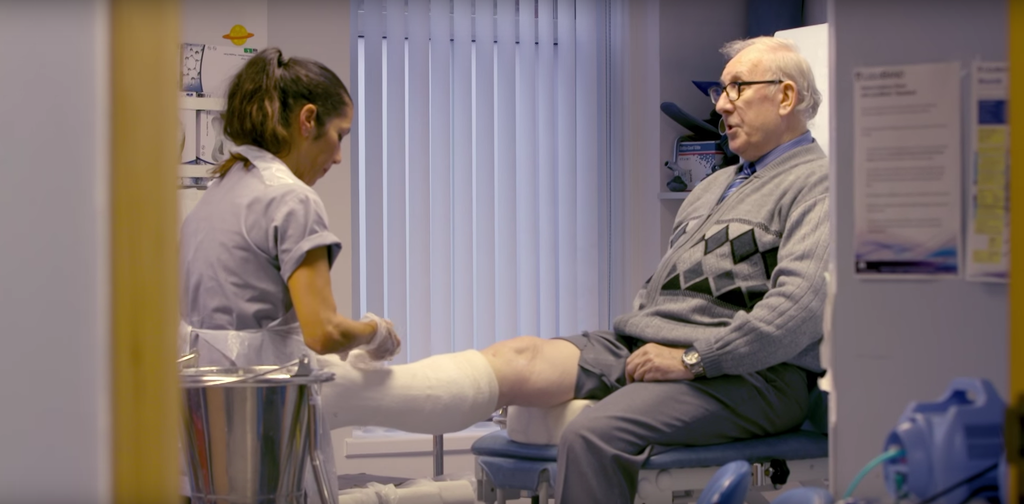 A video for the song recorded recently in Lewisham hospital shows how medical staff help people in a huge variety of ways.
"It represents what the NHS is really about, which is essentially care," junior doctor Ben White, who has been running social media for the song's campaign, told BuzzFeed News.
The campaign to release the song was organised by a group of junior doctors, also including Dr Harriet Nerva, Dr Katie Rogerson, and NHS communications manager Joe Blunden.
"We just wanted to do something positive," White told us. "With all that's been happening with junior doctors' contracts and nurses' bursaries, it's easy to forget about all the other amazing stuff that happens, that you see in the video."
The video also includes pictures of ordinary people shared with the hashtag #LoveYourNHS to show solidarity for the healthcare system.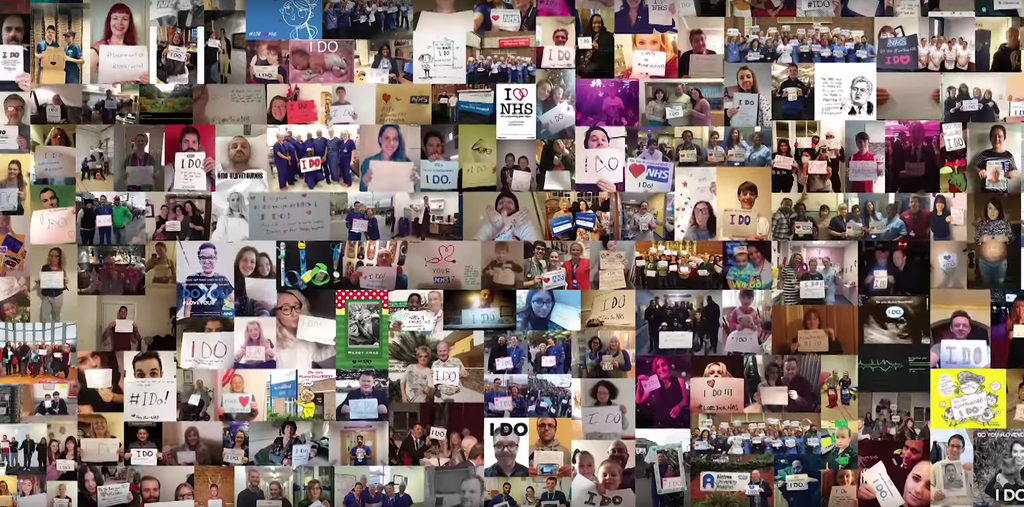 All downloads of the song on iTunes and Spotify streams before midnight on Christmas Eve will count towards its final charting position, which will be announced on Radio 1 at 1pm on Christmas day.
All proceeds from the song will be shared between Carers UK and Mind with a percentage also being distributed to Samh (Scotland) and Niamh (Northern Ireland).