Last July, Sara Cutting from Brighton was diagnosed with triple negative breast cancer, and after having surgery to remove the tumour, underwent 18 weeks of chemotherapy.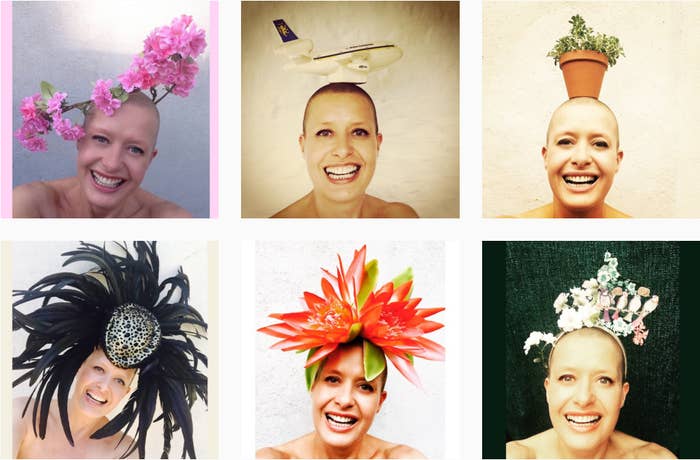 Having fun taking the pictures acted as a distraction from how aggressive her cancer was. "When I was really ill with chemo, it was brilliant because, instead of feeling shit about that, was thinking about what to put on my head," she explained.
While cutting was able to line up weeks worth of pictures with amazing creations milliners would send her, but, she said, "sometimes I'd panic" when she couldn't think of anything.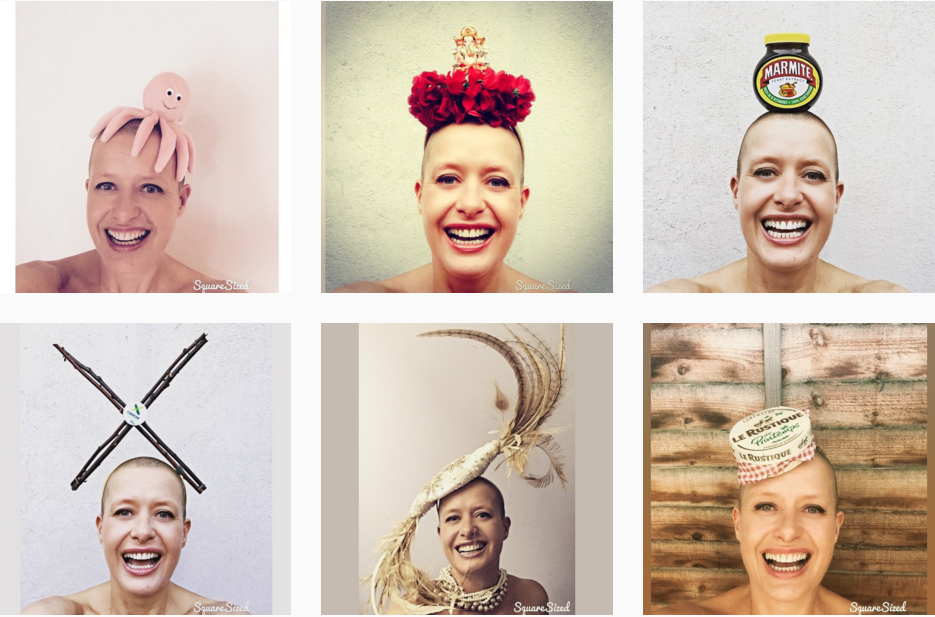 Having been just 46 when diagnosed with breast cancer, Cutting was also keen to raise awareness of the importance of regularly checking your breasts at any age.
"Some of the pictures evoke strong really strong memories of how ill I was at the time – and I think, 'how did I actually do that'?" said Cutting, adding that she remembers how emotional she felt when many were taken.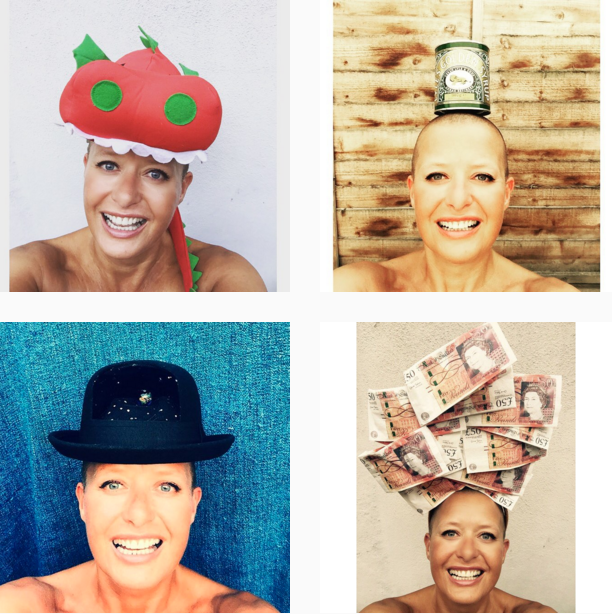 Mostly, though, she said she "spent many hours totally amusing myself doing ridiculous things."
While she doesn't have a particular favourite, Cutting said she prefers "the ones where I look back and remember laughing that I love the most."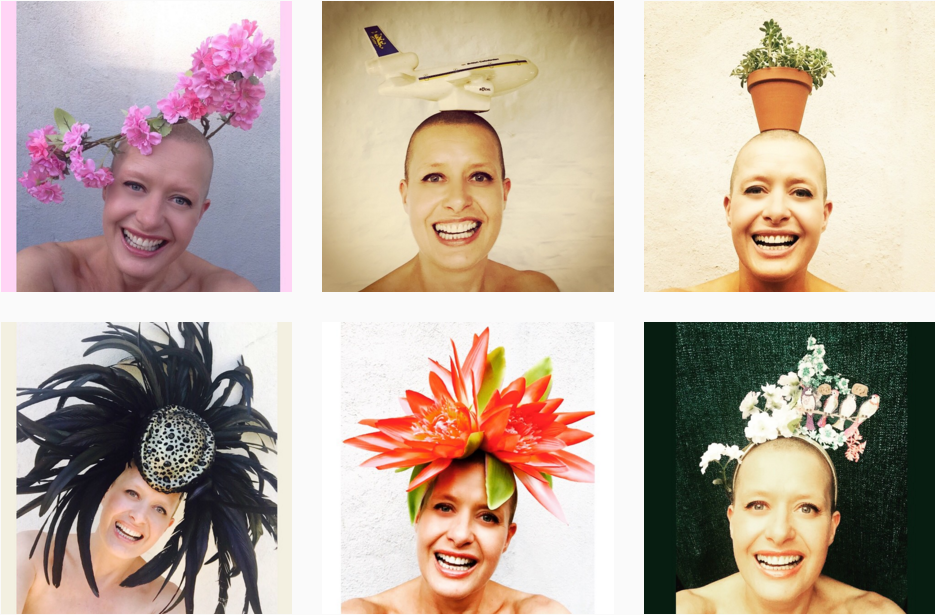 While taking her recovery day-by-day, Cutting is planning even more charitable activities, including the next Brighton half-marathon, which she said she was only able to walk while having chemo last year.
Right now, Cutting said, "I'm just glad to be here and alive."