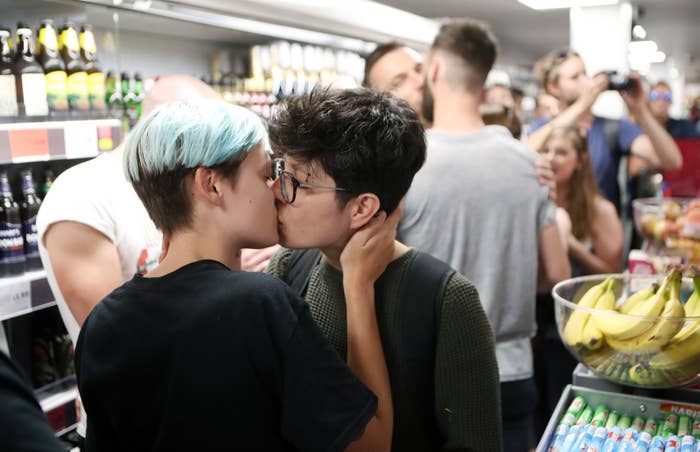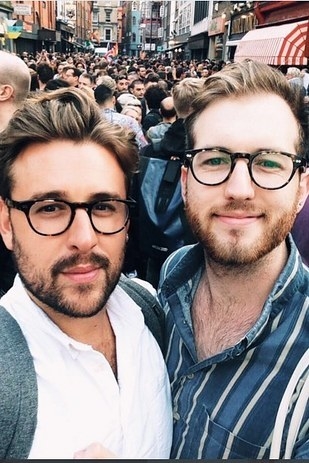 The couple were told that somebody had complained about them and subsequently received a £10 gift card as an apology for the way they were treated.

In protest at the incident, a "big gay kiss-in" was staged on Saturday, where numerous couples kissed in the aisles.
More than 200 people kissed in support of Rees and his boyfriend, many sharing their pictures on Twitter with the hashtag "#StopHomophobia".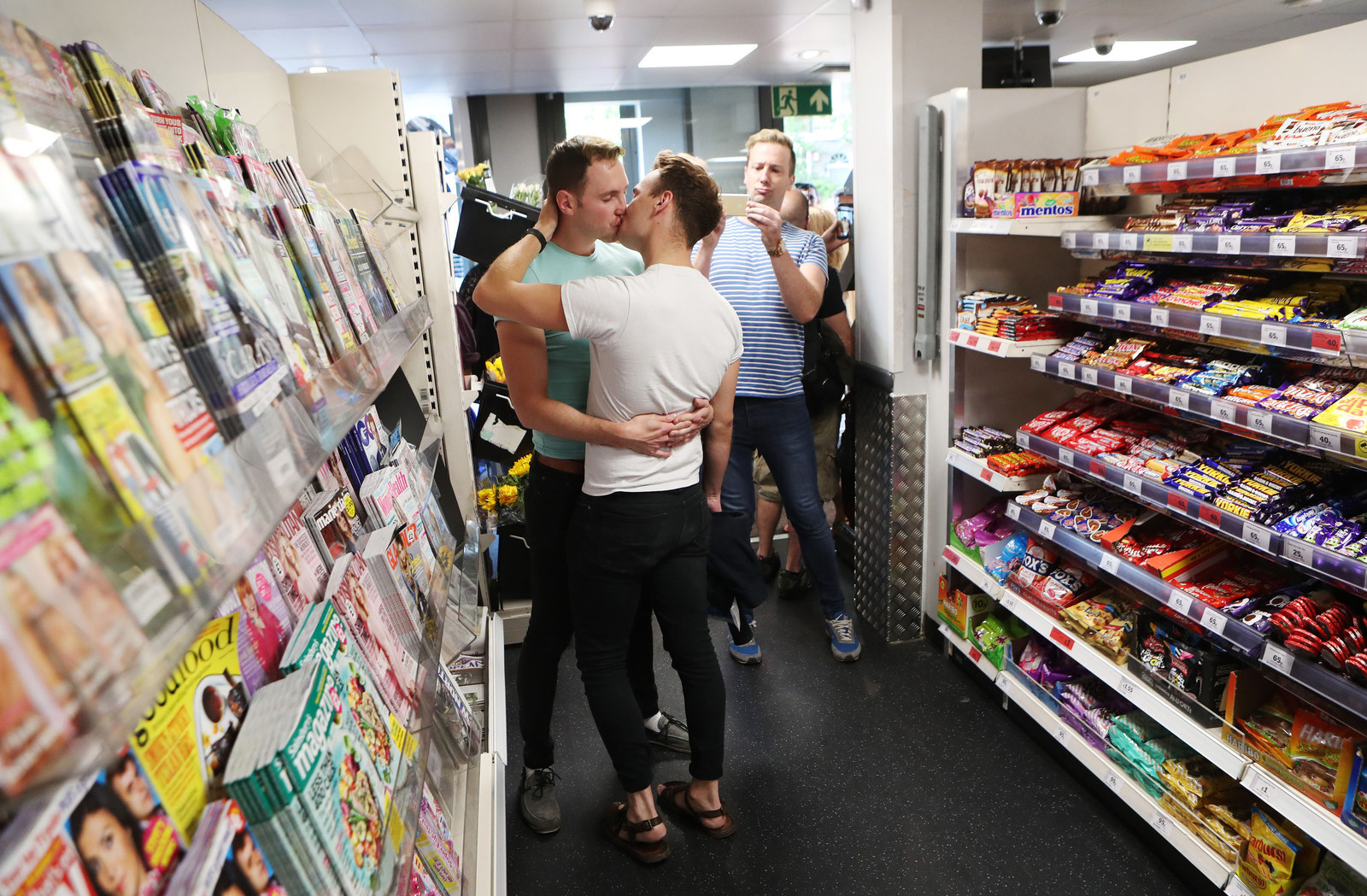 "In a year that's seen attacks all too often on the LGBT community, it's high time that Sainsbury's – with profits over £500 million this year – put their money where their mouths are and use their resources to ensure that homophobia becomes a thing of the past. A £10 voucher just doesn't cut it," the organisers of the event wrote on Facebook.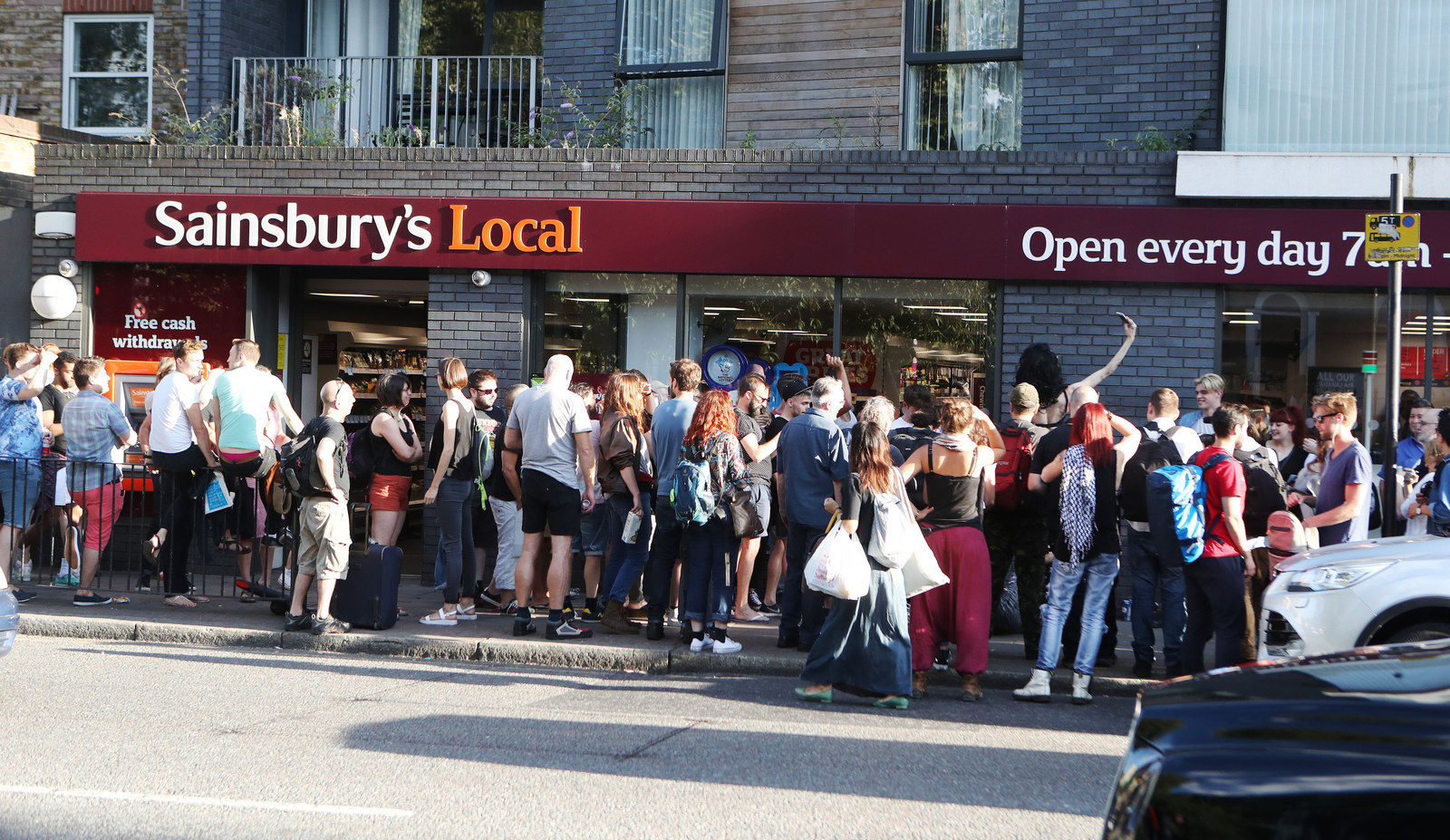 They added that if they had nobody to kiss, people should ask consent and kiss a stranger in the supermarket, encouraging people to "hold hands, pucker up, and tell Sainsbury's enough is enough."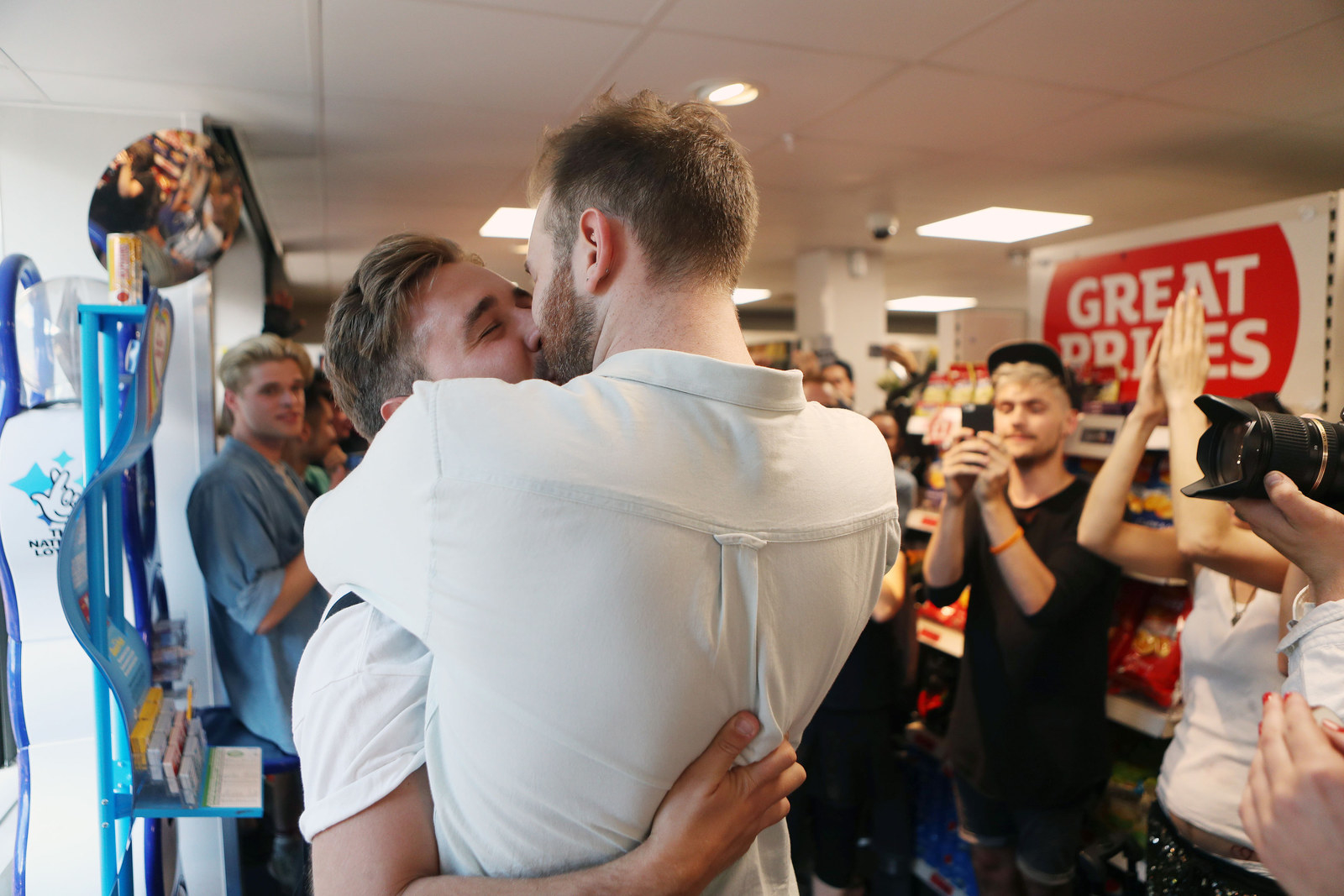 Rees and his boyfriend were among the huge number of protesters who took part in the event.
"Good for you. If we don't complain and hold people, companies, governments accountable nothing will change," one person tweeted to him in support.
Rees told The Independent he was "blown away" by people's "unreal" response.

"The more we [LGBT people] hold hands, kiss, and show affection in public the more healthy we will be as a society," he said. "People are only shocked because they have never seen two men together before. That's how shock happens, it comes from fear."

Ahead of the event, a spokesperson for Sainsbury's reiterated that the supermarket had apologised to the couple, but understood why people wanted to hold the protest.
"We hope Saturday's event provides an opportunity for the community to show their support at what we hope will be an enjoyable event," they said.